Timmy Sinclair "Trikytee" bio: BBNaija Season 5 contestant profile
Timmy Sinclair "Trikytee" is a Nigerian creative artist. He is one of the 20 contestants of the 2020 Big Brother Naija reality show. What do you know about the Housemate?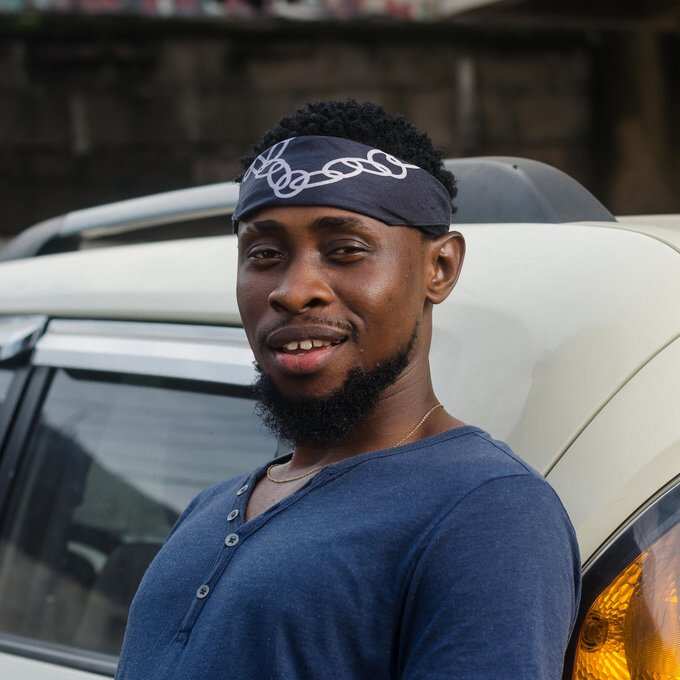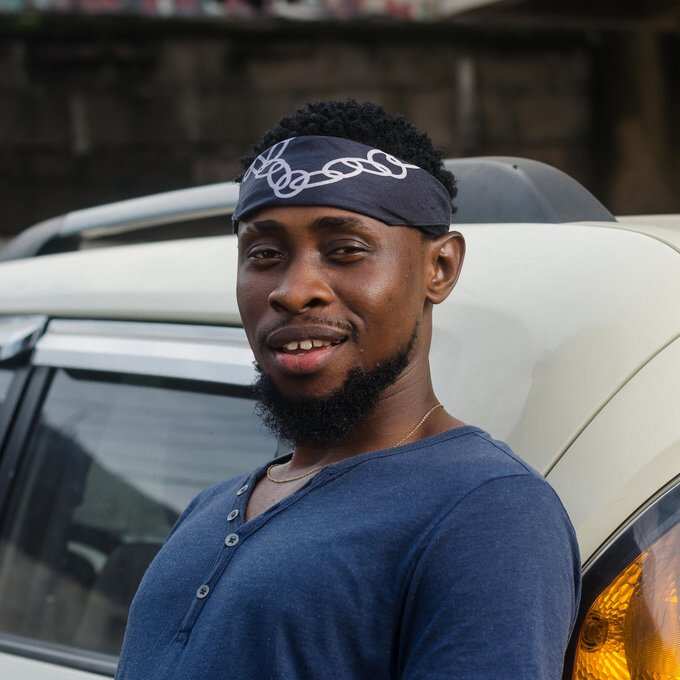 The Big Brother Naija House "locked down" the new contestants on 19 July 2020. Ten beautiful ladies and ten handsome men will spend 71 exciting days together, but only one of them will leave the show with the impressive N85 million grand prize.
Profile summary
Full name: Timmy Sinclair
Nickname: Trikytee
Profession: Filmmaker, hip-hop recording artist
Place of birth: Bayelsa State, Nigeria
Age: 35 years
The biography of Timmy Sinclair "Trikytee"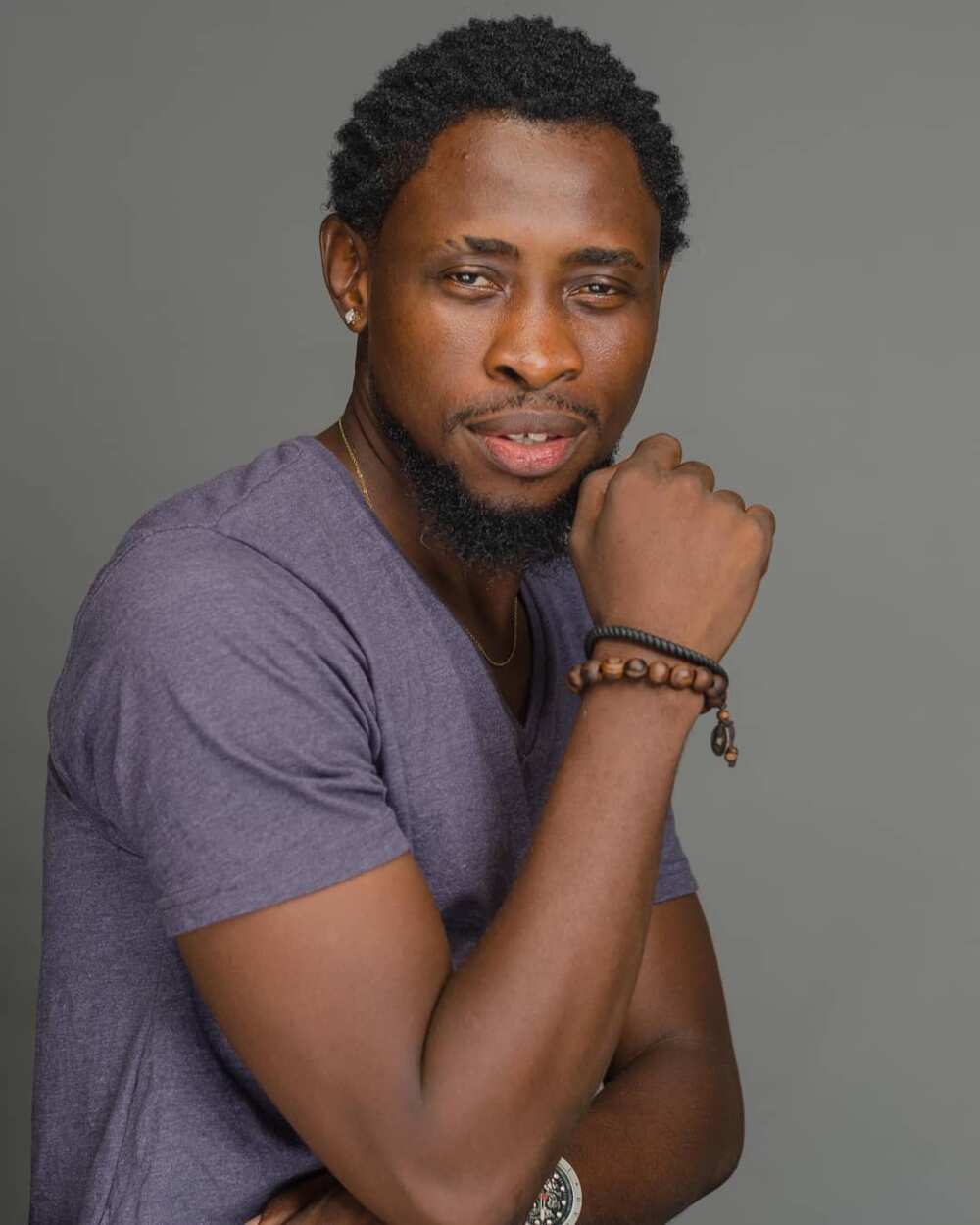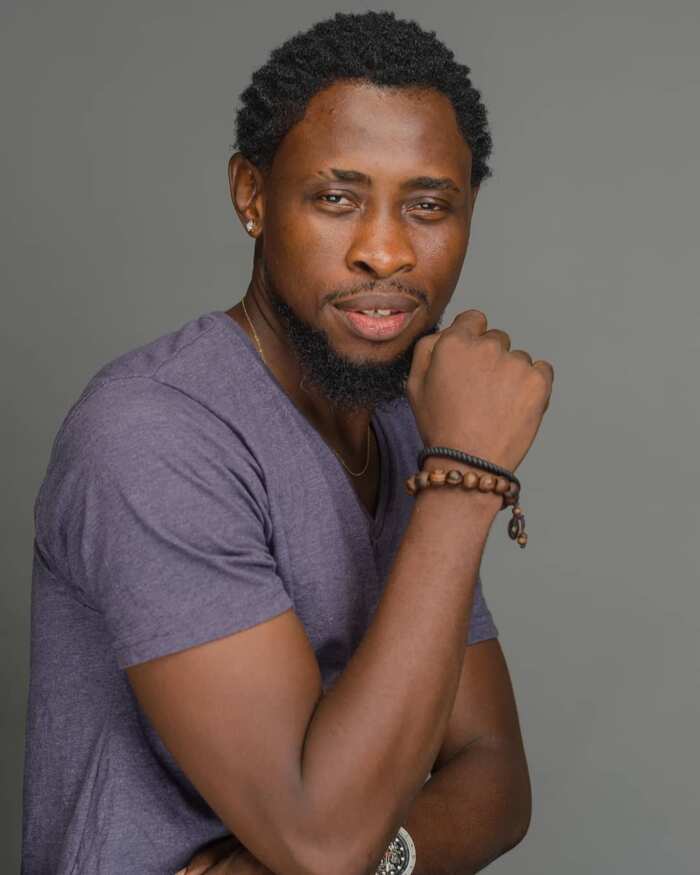 Timmy Sinclair was born in 1985 in Bayelsa State, Nigeria. He currently lives in Lagos.
As of today, he is 35 years old.
His biggest achievement
Timmy Sinclair is a man of many talents.
Apart from being a hip-hop recording artist, he is into filmmaking. In 2013, he took part in the NYSC Cultural and Sports Festival in Abuja, where he won the Best Director award for the best stage drama. The artist considers this victory to be his greatest achievement.
This year, he became one of the 20 Big Brother Naija 2020 Housemates. He describes himself as a storyteller who expresses his ideas through music and film.
What are his words to live by?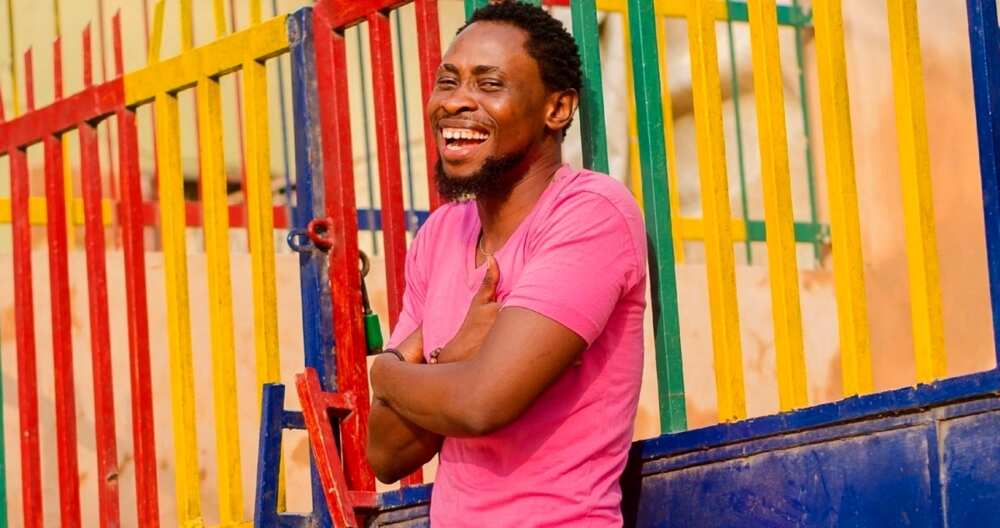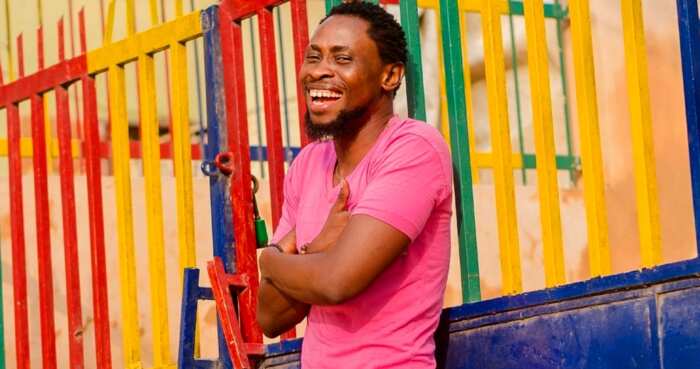 Trikytee enjoys each day of his life to the fullest and inspires his fans to do the same:
Nobody is promised tomorrow, make the best use of the present and live life to the fullest
His journey on the BBNaija show
At the very beginning of the show, Trikytee's fans complained that he was seldom seen.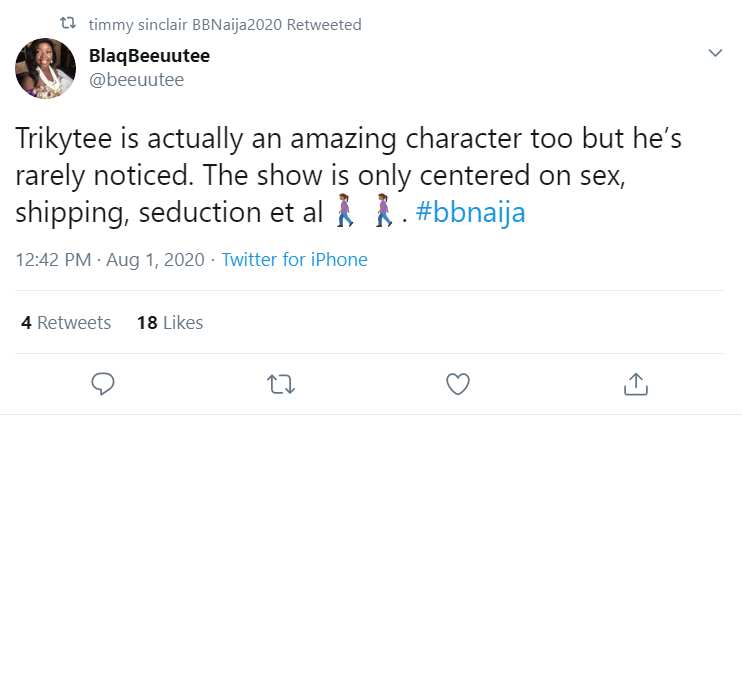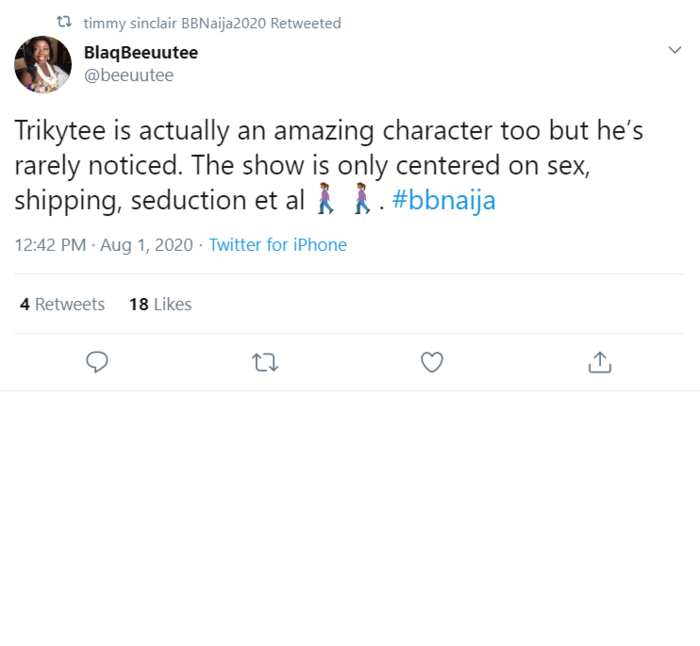 Finally, on Day 15, he took the reins of leadership and helped the Lockdown Geng with the Wager Task.
Trikytee's film directing skills helped him lead the Housemates during the Wager Task. He is, undoubtedly, a good leader.
Fans of the Big Brother Naija 2020 Season 5 show noticed his leadership:
@Lamide_Temi: This drama will be fun to watch... I hope they win their wager challenge and Trikytee is a very good director
@iefamharris: This week's wager task looks like it's going to be very interesting. TrikyTee the Director!
@Blackwhitegel: Wow, I'm feeling trikytee today, let's keep him, he's doing a good job. I already sense how beautiful this drama would be
@OpeCole: Everyone talks about how funny TrikyTee is but we hardly talk about how dedicated and consistent he is in anything he does
Praise, who led previous Wager Tasks, took the back seat on this one, but he could be seen standing right next to Trikytee echoing his instructions and dishing out his own too. Viewers noticed this too, and had something to say about it:
@justinben_pgm: Can #Praise allow #Trikytee to direct this musical in peace! Wettin na!?...He had his chance to direct the Circus show last week, make e calm down na...
@TeshaP05: Last week Praise led the wager, nobody argued with him. Today Trikytee is leading, yet Praise won't let him lead! Ah ah!!!!.... Later he would be wondering why fans don't like him...Praise to do abeg!!!
The Wager Task proved that Trikytee had started to come out of his shell. His fans are looking forward to seeing more projects under his leadership.
Timmy Sinclair "Trikytee" is a charismatic Housemate whose leadership endears him to many viewers of the BBNaija 2020 show.
READ ALSO: BBNaija: Family celebrates as Prince turns 25, shares beautiful photos
Legit.ng recently reported that the BBNaija 2020 Housemates celebrated Prince Nelson Enwerem's birthday.
Prince Nelson Enwerem turned 25 on August 2, 2020, and his fellow Housemates celebrated his birthday by showering him with sweet words. His birthday was also celebrated by his family who posed with a beautiful cake in his honour.
Source: Legit