80+ romantic crush quotes to help you express your secret love
Finding the right words to say to a crush is often challenging. Many people need help finding the right words that will not mess things up. Thought out words can make your love interest fall in love with you. If you are unsure of what to say, these crush quotes will come in handy.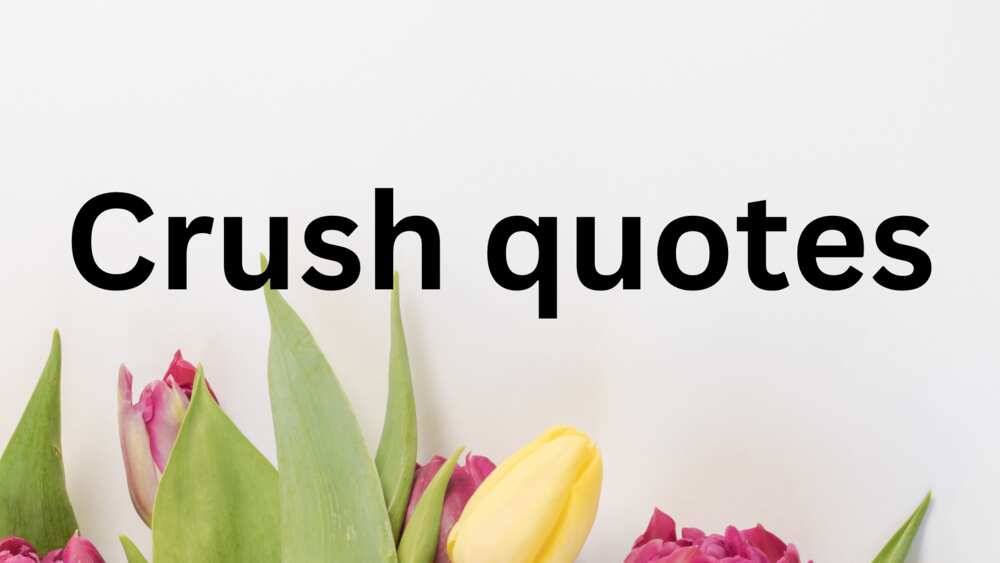 Saying the right thing to your crush is essential if you wish to have a chance for a relationship with that individual. You can use crush quotes to make them think about you day and night.
Romantic crush quotes to express your love
Below is a collection of quotes for your crush in 2023. They will express how you feel about your love interest.
Short crush quotes
Here are short quotes about a crush. S/he will smile as soon as they see one of these quotes from you.
If I know what love is, it is because of you. - Hermann Hesse
It's nice to have a crush on someone. It feels like you're alive, you know? - Scarlett Johansson
I'm afraid to lose you, and you're not even mine. - Drake
We love the things we love for what they are. - Robert Frost
Love's gift cannot be given. It waits to be accepted. - Rabindranath Tagore
I'm so into you. - Ariana Grande
Love is friendship set on fire. - Jeremy Taylor
Love took me by surprise, love led me to you, and love opened up my eyes. - Michelle Branch
I want you to want me. - Cheap Trick
I can't say hello to you and risk another goodbye. - Taylor Swift
Just take my hand, let's dance. - Charli XCX
You must allow me to tell you how ardently I admire and love you. - Jane Austen
I think about you constantly, whether it's with my mind or my heart. - Terri Guillemets
I never found the words to say you're the one I think about each day. - S Club 7
Sweet crush quotes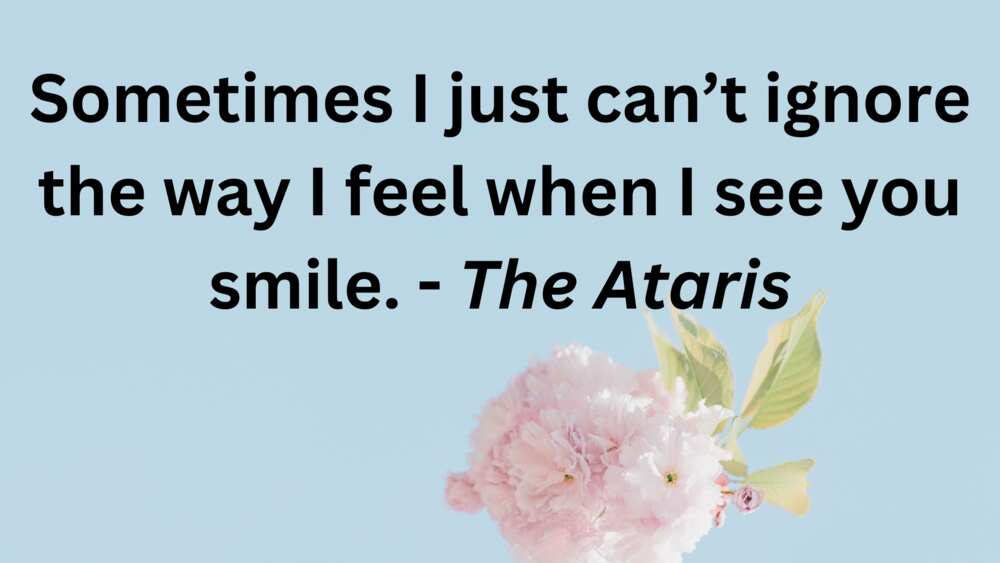 Check out these quotes for your crush. Send them one today. If you are lucky, it will be a beautiful start to your relationship.
All I really want is to hold you tight, treat you right, [and] be with you day and night. - Britney Spears
The mark of a true crush… is that you fall in love first and grope for reasons afterward. - Shana Alexander
To be your friend was all I ever wanted; to be your lover was all I ever dreamed. - Valerie Lombardo
Just thinking about you brings a smile to my face, a twinkle to my eye, and a skipped beat to my heart. - Ash Sweeney
It takes a minute to have a crush on someone, an hour to like someone, and a day to love someone… but it takes a lifetime to forget someone. - Khalil Gibran
Some crushes just never went away. They built, instead, into something permanent, obsessive and all-consuming. - Maya Banks
Cause I'm trying and trying to walk away, but I know this crush ain't goin' away. - David Archuleta
I have a crush on your mind, I fell for your personality, and your looks are just a big bonus. -Nicholas Sparks
Your name is a golden bell hung in my heart. I would break my body to pieces to call you once by your name. - Peter S. Beagle
Sometimes I just can't ignore the way I feel when I see you smile. - The Ataris
I just needed to be closer to you in any way I could. Since then, you've distracted me every day, whether you're near me or not. - Vi Keeland
I feed my mind with the thought of you. - Enjoyingbeingme
If I had a rose for every time I thought of you, I would be picking roses for a lifetime. - Dylan Mcnair
When I see, you I admit I start to lose my grip and all of my cool. - Hilary Duff
Crush quotes for a classmate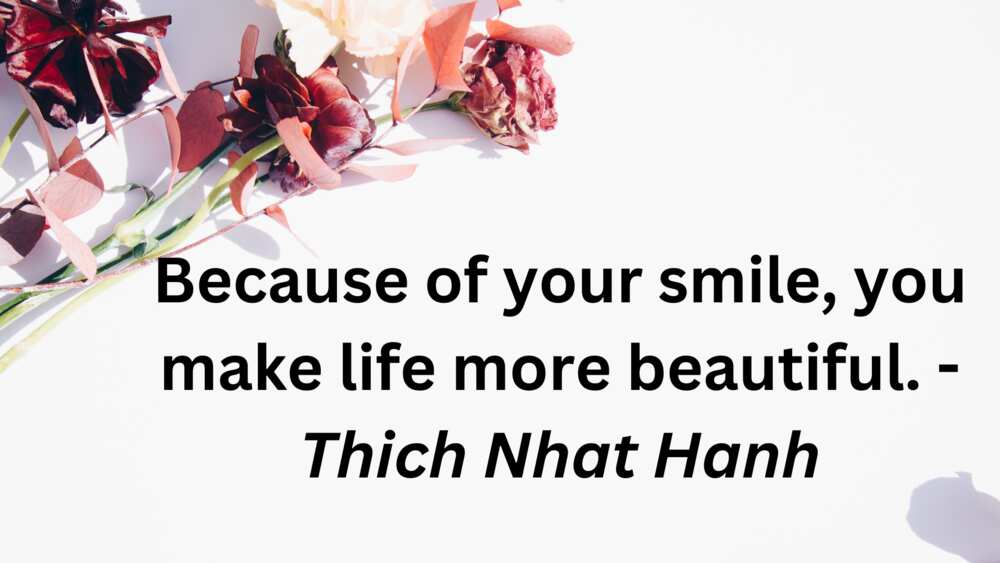 When a person has a crush, they have romantic feelings. Romantic feelings between classmates are pretty common. Send the classmate you are interested in one of these quotes.
Because of your smile, you make life more beautiful. - Thich Nhat Hanh
I got a crush on you; I hope you feel the way that I do: I get a rush when I'm with you; Oh, I got a crush on you. - Mandy Moore
I have a crush on your mind. I fell for your personality. Your looks are just a bonus. - Nicolas Sparks
My heart stops when you look at me. - Katy Perry
If you could see that I'm the one that understands you, been here all along, so why can't you see you belong with me? - Taylor Swift
Your eyes make me shy. - Anais Nin
I've tried playing it cool, but when I am looking at you. I can't ever be brave cause you make my heart race. - One Direction
I still got a crush, that's obvious. - The Neighborhood
Every word you've ever said is written somewhere in my mind. - Crystal Woods
And I hope sometimes you wonder about me. - Taylor Swift
I don't know why I'm so afraid to lose you when you're not even mine. - Nurilla Iryani
If I had a single flower for every time I think of you, I could walk forever in my garden. - Claudia Adrienne Grandi
You should let me love you, let me be the one to give you everything you want and need. - Mario
Love isn't something you find. Love is something that finds you. - Loretta Young
Funny crush quotes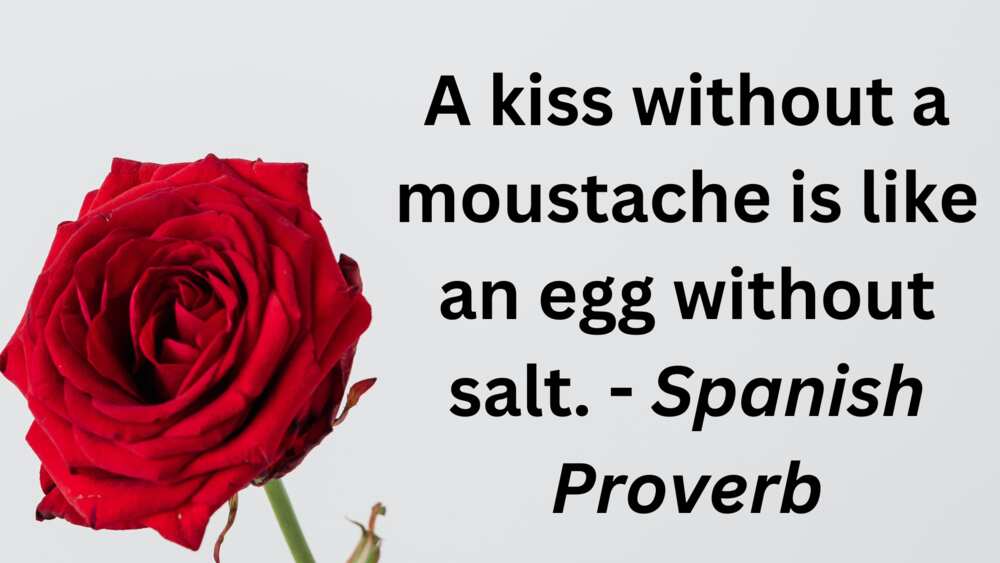 These funny and cute love quotes capture the special feeling of falling in love with someone.
Love is sharing your popcorn. - Charles Schultz
Love; A temporary insanity curable by marriage. - Ambrose Bierce
A guy knows he's in love when he loses interest in his car for a couple of days. - Tim Allen
Wanna hear something funny? What? I think I started liking you. - Jenny Han
Love is like an hourglass, with the heart filling up as the brain empties. - Jules Renard
A kiss without a moustache is like an egg without salt. - Spanish Proverb
At the touch of love, everyone becomes a poet. - Plato
I feel love is like a cigarette; you know it is not good for you but by the time you realise, you are so addicted to it that you can't leave it. - Shreya Gupta
You can't put a price tag on love. But if you could, I'd wait for it to go on sale. - Hussein Nishah
The feeling was wild and sort of unpredictable, like a good summer storm. - Ashley Herring Blake
I've had many crushes before, but none so deep as this. Your scent's the only thing I crave; you're the only one I miss. - Veronica Nagorny
A teenage crush is like the flu. If you find a remedy for it, it lasts for a couple of days. If you don't, it still lasts for a couple of days. - Raheel Farooq
I live for my photography, but I will die to capture him in my camera. - Pratibha Malav
Creating the impossible is easier, but talking to my crush is harder. - Newart
Secret crush quotes for her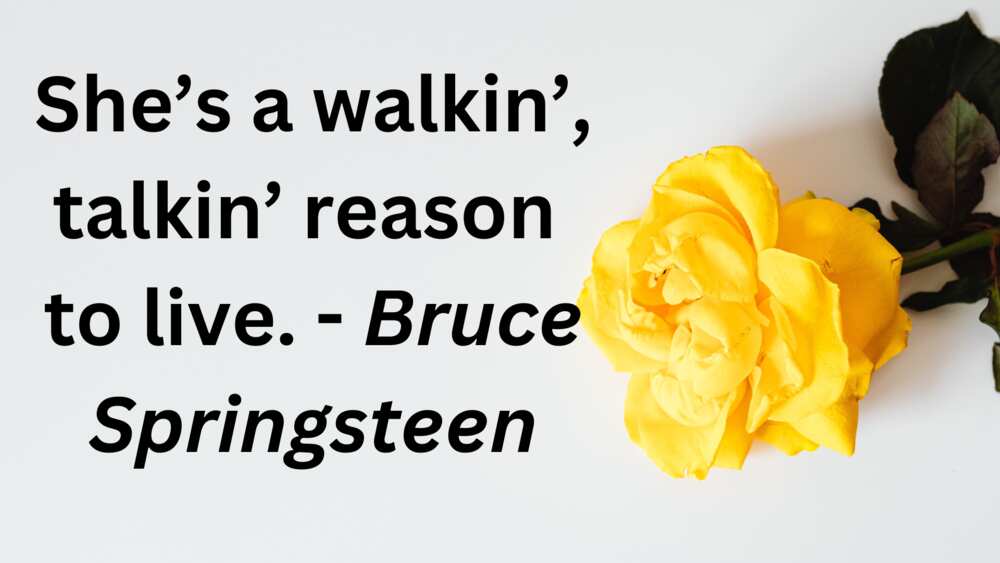 It takes a lot of courage to tell someone you have romantic feelings for them. Below are love quotes for your crush that will make your life easier.
What I'm dying to say is that I'm crazy for you; Touch me once, and you'll know it's true; I never wanted anyone like this; It's all brand new, you'll feel it in my kiss. - Madonna
I couldn't take my eyes off him. Like a desert wanderer afraid of mirages, I gazed at my oasis, but he was real. - Laura Whitcomb
Love is a smoke made with the fume of sighs. - William Shakespeare
You amaze me, and it's hard for me to turn away and make it not so obvious that I'm looking at you. - Shailee J-N
The world knows I am pathetic when it comes to remembering dates. I really wonder how I perfectly remember all the dates on which we met. - Anamika Mishra
I wasn't used to guys making me blush, and I wasn't sure why he was even making me blush. - Holly Hood
I like her because she smiles at me and means it. - Terri Guillemets
I often see you when my mind is idle, and my thoughts keep scanning your face. - Unknown
Having a crush makes you an idiot. - Amy Spalding
His diaphragm fluttered. And, of course, it couldn't have been lust or love, and it didn't feel like like, so it must have been what the kids at school called like-like. - John Green
If I have a crush on you, you got a crush on me too. It's only polite!!! - Nitya Prakash
She's a walkin', talkin' reason to live. - Bruce Springsteen
You come in my dreams, it can't be a coincidence. Maybe it's just because I have a crush on you. - Unknown
She is admired from afar. These admirers court her in secret, in the safety of their dreams. - Whitney Otto
Secret crush quotes for him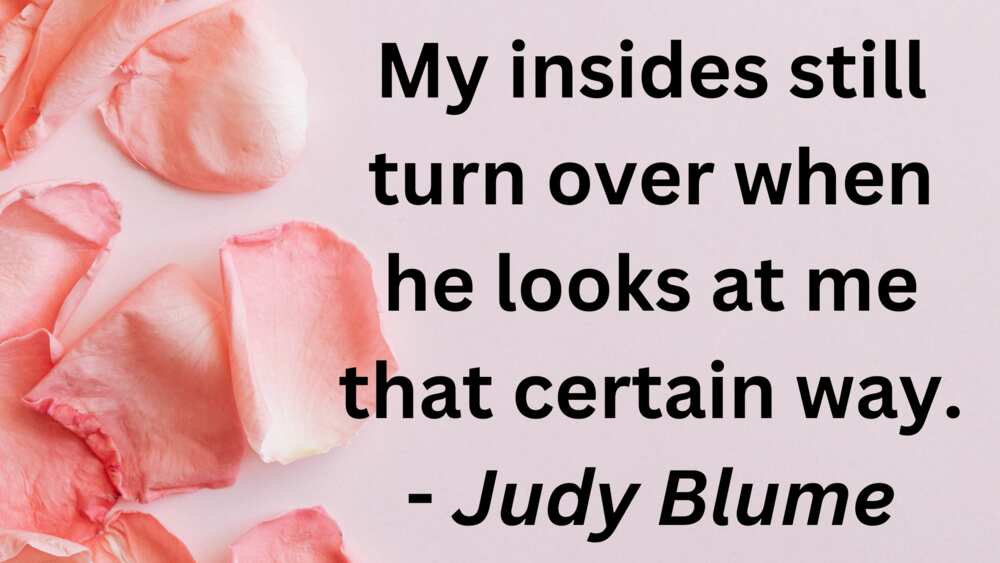 Unlike crush quotes for self that may not give you jitters, crush quotes for him will make you think and rethink before clicking the send button. Here are cute crush quotes for him you should check out.
She blushed, and so did he. She greeted him in a faltering voice, and he spoke to her without knowing what he was saying. - Candide
I had no technique for dealing with him: only an overpowering, unnerving, irrational, chemical desire to be with him. - Elaine Dundy
It's like I'm thirteen again, and he's my crush. All I'm aware of in this entire roomful of people is him. Where he is, what he's doing, who he's talking to. - Sophie Kinsella
My insides still turn over when he looks at me that certain way. - Judy Blume
My heart had been touched by him, battered by him, cradled by him as the days passed. He was cruel without meaning to be, yet he was kind, and I needed him too much to let myself want him. - Mackenzie Herbert
His presence, so strange and wonderful, seemed to fill the room and press against me. I didn't think I'd ever sleep again. - Maggie Stiefvater
I really liked him, and when you really like someone, not everything is simple to understand. - Kyle Labe
He is the illusion of which you dream. He is a beautiful afterthought of all the words of love left unspoken. - Maddy Kobar
He seems to have become a part of my life, and I'm disappointed if I don't see him. If I get to the end of the day without seeing someone who reminds me of him, I feel as if a dull shadow has fallen over me. - Dorothy Koomson
My heart had a crush on him from the moment we met, but it was faint, and the rest of me stubbornly refused to play along. - Jennifer Harrison
I especially love the way he moves, like a young god who takes his time walking because he wants mere mortals like me to bask in his perfection. - Marian Tee
A slow smile spread across his lips, and he threaded his fingers through mine. I can see why I like you. - Jus Accardo
It's a crush because it's not real. Not yet, not maybe ever. I'd be content to spend forever in this liminal, cresting place, the interval before we know each other. - Larissa Pham
How good it feels when you've made a special place in the heart of the one you love! - Pratibha Malav
What sweet words can I tell my crush?
Complimenting your crush on their personality or saying something cheesy before saying goodnight is sweet and will make them smile.
How can I impress my girl crush?
One way to impress the girl you are romantically interested in is to be honest with her and let her know you notice her. Tell her you are interested in getting to know her more.
How do I express my feelings to my crush?
You can pick a place that is stress-free and appropriate for talking alone. Pour out your feelings for them. As you do, make eye contact.
Whether you have talked to your crush before or are just trying to figure out how to, these romantic crush quotes can help you to express your feelings. Which quote did you find most interesting?
READ ALSO: 101 affirmations for self-love to help you find confidence
Legit.ng recently published affirmations for self-love to boost your confidence. Affirmations are short positive statements that can help you to challenge and overcome self-sabotaging and negative thoughts.
Affirmations can be spoken aloud or printed on cards to read when you need a boost. For affirmations to work, they must be in the present tense, positive, personal, and specific.
Source: Legit.ng