Seth Green bio: age, height, net worth, wife, movies and TV shows
Seth Green is a well-known American director, producer, writer, actor, voice artist, and comedian. He is best known for his voice and production role in the hugely popular stop-motion sketch comedy series Robot Chicken. The actor's bubbly character and collected demeanour have earned him numerous fans throughout the world.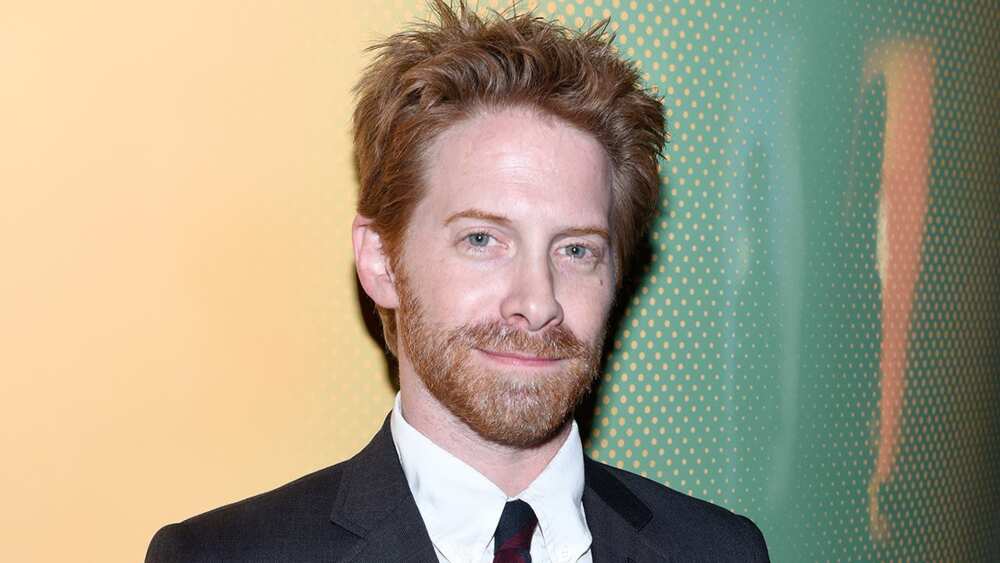 How old is Seth Green? The multi-talented actor was born on 8th February 1974 in Overbrook Park, Philadelphia, Pennsylvania, to Herbert Green and Barbara Gesshel. He is currently 46 years old. The actor legally changed his last name from Gesshel-Green to Green to better suit his profession.
Profile summary
Name: Seth Benjamin Green
Date of birth: 8th February 1974
Place of birth: Overbrook Park, Philadelphia, Pennsylvania
Seth Green age: 46 years
Nationality: American
Zodiac: Aquarius
Ancestry: Mixed (Russian, Polish, and Scottish)
Height: 5 feet 4 inches (163 centimeters/ 1.63 meters)
Weight: 60 kilograms (132.28 pounds)
Father: Herbert Green
Mother: Barbara Gesshel
Sister: Kaela Green
Occupation: Actor, producer, writer, voice artist, and director
Net worth: $40 million
Early childhood
The actor has mixed ancestry comprised of Scottish, Polish, and Russian roots. He was raised in a Jewish setting and even had a Bar Mitzvah ceremony.
At the age of seven, Green began his acting career, drawing inspiration from television shows such as Porky's, Caddyshack, Saturday Night Live, Blackadder, and Monty Python's Flying Circus.
Career
Seth's first movie roles came in the 1984 films titled The Hotel New Hampshire and Billions for Boris. The former cast him alongside Rob Lowe and Jodie Foster.
In 1987, Seth appeared in the film Can't Buy Me Love as Chuckie Miller. This was followed by a role in Woody Allen's Radio Days (1987) and later, Big Business (1988).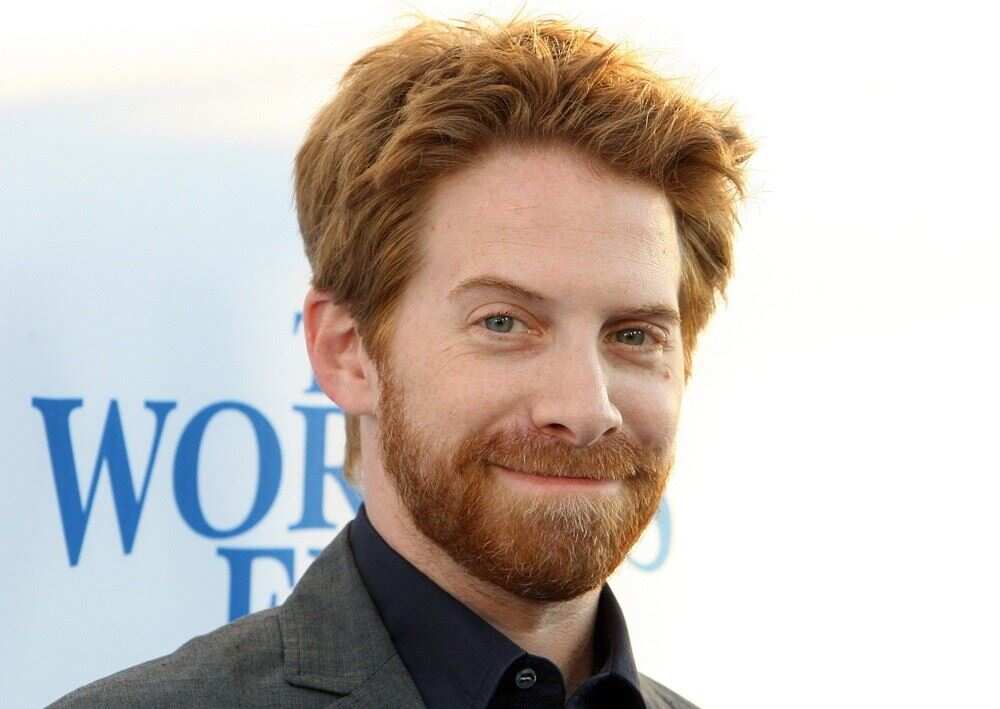 It is worth noting that the actor is not related to Bruce Seth Green, who directed several episodes of Buffy the Vampire Slayer. Some sources often confuse the two, wrongly crediting Seth Green as the episodes' director.
Family Guy role
One of Seth's most prominent voice roles is in the hugely popular animated sitcom Family Guy. The series follows the dysfunctional Griffin family made up of Peter and Lois (parents), their children; Meg, Chris, and Stewie, and the family's pet dog, Brian.
Seth voices Chris Griffin, a daft, overweight teenager who is, in most ways, a younger version of his father, Peter. The actor also voices Goldman, one of the Griffins' neighbors.
Family Guy has a star-studded cast that includes Mike Henry, Mila Kunis, Alex Borstein, and Seth MacFarlane.
Seth Green movies and TV shows
Here is a look at the films in which the renowned actor has appeared.
A Futile and Stupid Gesture (2018) as Christopher Guest
Airborne (1993) as Wiley
America's Sweethearts (2001) as Danny Wax
Arcade (1993) as Stilts
Austin Powers in Goldmember (2002) as Scott Evil
Austin Powers: International Man of Mystery (1997) as Scott Evil
Austin Powers: The Spy Who Shagged Me (1999) as Scott Evil
Be Cool Shotgun (2005) in an uncredited role
Big Business (1988) as Jason
Billions for Boris (1984) as Benjamin 'Ape-Face' Andrews
Boys Life 2 (1997) as Homophobe
Buffy the Vampire Slayer (1992) as Vampire
Can't Buy Me Love (1987) as Chuckie Miller
Can't Hardly Wait (1998) as Kenny Fisher
Changeland (2019) as Brandon
Dear Dictator (2018) as Dr. Charles Seaver
Electric Apricot: Quest for Festeroo (2006) as Jonah 'The Taper Guy'
Enemy of the State (1998) as Selby
Guardians of the Galaxy Vol. 2 (2017) as Howard, the Duck
Holidays (2016) as Pete Gunderson
I Know That Voice (2013) as Himself
Idle Hands (1999) as Mick
Iron Man 2 (2010) as Expo Fan
Josie and the Pussycats (2001) as Travis
Knockaround Guys (2001) as Johnny Marbles
Krampus (2015) as Lumpy
Mars Needs Moms (2011) as Milo
Missing Parents (1990) as Leo
My Stepmother Is an Alien (1988) as Fred Glass
Notes from Underground (1995) as Punk Neighbor
Old Dogs (2009) as Craig White
Our Shining Moment (1991) as Wheels
Party Monster (2003) as James St. James
Pump Up the Volume (1990) as Joey
Radio Days (1987) as Joe
Rat Race (2001) as Duane Cody
Rock Star 101 (2001) as Le' Von
Scooby-Doo 2: Monsters Unleashed (2004) as Patrick Wisely
Sex Drive (2008) as Ezekiel
Sexy Evil Genius (2013) as Zachary Newman
Stewie Griffin: The Untold Story Chris Griffin (2005) as various voices
Stonebrook (1999) as Cornelius
The Attic Expeditions (2001) as Douglas
The Best Man (2005) as Murray
The Day My Parents Ran Away (1993) as Leo
The Double 0 Kid (1992) as Chip
The Hotel New Hampshire (1984) as 'Egg' Berry
The Identical (2014) as Dino
The Italian Job (2003) as Lyle 'Napster'
The Lego Batman Movie (2017) as King Kong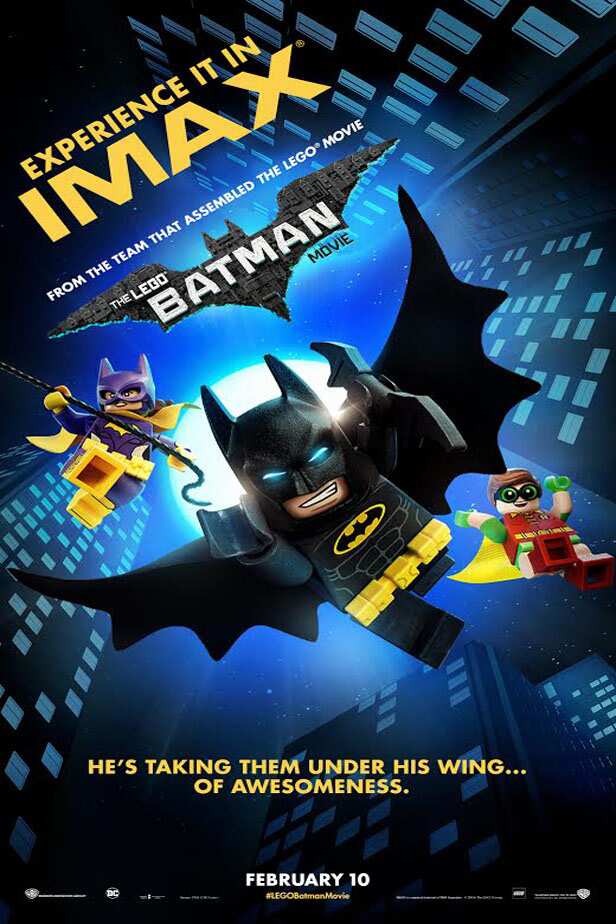 The Story of Luke (2011) as Zack
The Trumpet of the Swan (2001) as Boyd (voice)
The TV Set (2006) as Slut Wars Host
Ticks (1993) as Tyler Burns
To Gillian on Her 37th Birthday (1996) as Danny Green
Wednesdays (2020) as Patrick
White Man's Burden (1995) as the third youth at the hot dog stand
Willy/Milly (1986) as Malcolm
Without a Paddle (2004) as Dan Mott
Wrestling Isn't Wrestling (2015) as DX Fan
Television show roles
The actor has played different roles in numerous television shows. These include:
100 Deeds for Eddie McDowd (1999–2000) as Eddie McDowd
12 oz. Mouse (2018) as Mouse 'Fitz' Fitzgerald (voice)
ABC Afterschool Special (1985) as Tommy Sanders on the episode I Want to Go Home
Amazing Stories (1986) as Lance on the episode The Sitter
American Dad! (2005–2016) as various voices
Angel (1999) as Daniel 'Oz' Osbourne on the episode In the Dark
Aqua Teen Hunger Force (2003) as Seth Green on the episode The Dressing
Batman Beyond (1999–2000) as Nelson Nash
Batman: The Animated Series (1992) as the wizard's voice on the episode I Am the Night
Beverly Hills, 90210 (1993) as Wayne on the episode The Game Is Chicken
Bobcat Goldthwait's Misfits & Monsters (2018) as Noble Bartell on the episode Bubba the Bear
Broad City (2016) as Jared
Buffy the Vampire Slayer (1997–2000) as Daniel 'Oz' Osbourne
Castle (2016) as Linus (voice)
Community (2015) as Scrunch on the episode Emotional Consequences of Broadcast Television
Conan (2013) as Conan O'Brien on the episode Occupy Conan: When Outsourcing Goes Too Far
Crazy Ex-Girlfriend (2017) as Patrick on the episode Is Josh Free in Two Weeks?
Cybill (1998) as Jaybo on the episode Cybill Sheridan's Day Off
Dads (2013–2014) as Eli Sachs
Entourage (2006–2008) as himself
Evening Shade (1992) as Larry Phipps
Family Guy (1999–present) as Chris Griffin and various voices
Four Kings (2006) as Barry
Franklin & Bash (2012) as Jango on the episode Jango and Rossi
Free Spirit (1989) as Joey on the episode Too Much of a Good Thing
Good & Evil (1991) as David
Greg the Bunny (2002) as Jimmy Bender
Grey's Anatomy (2007) as Nick
Guardians of the Galaxy (2018) as Howard the Duck (voice)
Haunted Lives: True Ghost Stories (1995 ) as Termite
Heroes (2008) as Sam
Holliston (2012–2013) as Gustavo
How I Met Your Mother (2012) as Daryl LaCorte on the episode The Final Page
Hulk and the Agents of SMASH (2013–2015) as Rick Jones
Husbands (2013) as The Officiant on the episode I Do Over
It (1990) as Young Richie Tozier
Life Goes On (1990) as William Butler
MAD (2011–2013) as various voices
Mad About You Bobby (1997) as Rubenfeld on the episode Guardianhood
MADtv (2000–2005) as Brightling
Married to the Kellys (2004) Dr. Jim Coglan on the episode A Portrait of Susan
Mary + Jane (2016) as Toby on the episode Neighborhood Watch
Men at Work (2013) as a homeless guy on the episode Will Work for Milo
Mr. Belvedere (1989) as Louis
My Name Is Earl (2008) as Buddy
Pearl (1997) as Bob on the episode Mission ImPearlsible
Phineas and Ferb (2012–2014) as Monty Monogram (voice)
Reno 911! (2008) as Rick, the manager on the episode Undercover at Burger Cousin
Robot Chicken (2005–present) as various voices
seaQuest DSV (1993) as Mark 'Wolfman'
Sesame Street (2004) as Vinny
Something So Right (1996) as Napoleon
Spenser: For Hire (1986) as Andy Chandler on the episode The Hopes and Fears
Star Wars Rebels (2017) as Captain Seevor (voice
Star Wars: The Clone Wars (2009–2010) as Todo 360, Ion Papanoida (voice)
Step by Step (1995) as Danny on the episode Head of the Class
Tales from the Darkside (1985) as Timmy on the episode Monsters in My Room
Teenage Mutant Ninja Turtles (2014–2017) as Leonardo, various voices
Temporarily Yours (1997) as David Silver
That '70s Show (2003–2004) as Mitch Miller
The Byrds of Paradise (1994) as Harry Byrd
The Cleveland Show (2009) as Chris Griffin (voice)
The Drew Carey Show (1997) as the MC
The Facts of Life (1988) as Adam Brinkerhoff
The Loud House (2016) as Loki (voice) on the episode One of the Boys
The Rookie (2020) as Jordan Neil on the episode Hand-Off
The Secret Policeman's Ball (2006) as Private Parts
The Simpsons (2017) as Robot Chicken Nerd (voice) on the episode The Cad and the Hat
The Venture Brothers (2009) as Lance Hale (voice) on the episode Self-Medication
The Wonder Years (1992) as Jimmy Donnelly
The X-Files (1993) as Emil
Titan Maximum Lt. Gibbs (2009) as various voices
Warren the Ape (2010) as himself
Weird Science (1994) as Lubec on the episode Lisa's Virus
Whatever Happened to Robot Jones? (2002) as various voices
Will & Grace (2005) as Randall Finn on the episode Friends with Benefits
Young People's Specials (1984) as Charlie on the episode Charlie's Christmas Secret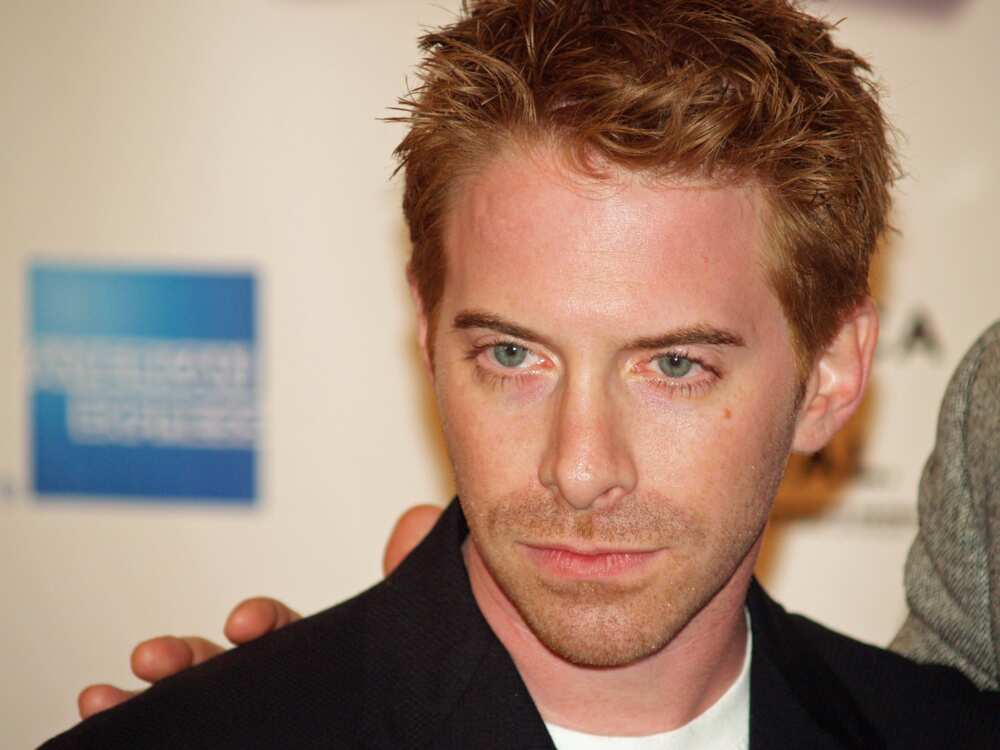 Awards
Here are some of the awards Green has won throughout his career.
1992 Young Artist Award: Outstanding Young Comedian in a Television Series for his role in Good & Evil
2008 Annie Award: Directing in an Animated Television Production for his role in Robot Chicken: Star Wars
2009 Annie Award: Best Animated Television Production for Robot Chicken: Star Wars Episode II
2009 Annie Award: Writing in an Animated Television Production or Short Form for Robot Chicken: Star Wars Episode II
2011 Annie Award: Writing in a Television Production for Robot Chicken: Star Wars Episode III
2013 Annie Award: Best General Audience Animated Television Production for Robot Chicken DC Comics Special
2016 Primetime Emmy Award: Outstanding Short-format Animated Program for Robot Chicken Christmas Special: The X-Mas United
Who is Seth Green girlfriend?
The actor married Clare Grant, an actress with whom he worked on shows such as Warren the Ape, Robot Chicken, and Agents of SMASH. Seth Green and wife got married on 1st May 2010 after their 2009 engagement.
Seth Green wife was born on 23rd August 1979 and is currently 40 years old. Before his current marriage, Green had several relationships. These include:
Chad Morgan (1998-2002): Seth started going out with actress Chad Morgan in 1998. The two appeared at several public events and functions side by side before they decided to draw curtains on their relationship of four years in 2002. However, their separation was amicable, and they remained close friends after their breakup. She even made multiple appearances in his comedy show Robot Chicken.
Candace Bailey (2006-2007): Seth reportedly started dating actress Candace Bailey in April 2006. She even joined him for protests during the infamous strike by Writers Guild of America in April 2007. The two decided to go separate ways some months later, with the premiere of I Now Pronounce You Chuck and Larry marking their last public appearance as a couple.
Kristin Chenoweth (2008): Green was reported to be in a relationship with actress Kristin Chenoweth after they were pictured out on a date at a posh Hollywood hotel in 2008. They had grown close while working in the TV comedy sketch series Robot Chicken.
Robin Bain (2008): Green went out with actress and writer Robin Bain for a couple of months in 2008. They had reportedly got enamoured with each other while working in Robot Chicken.
Does Seth Green have a child?
The actor does not have any children yet. Some time back, he and his wife stated that they were not planning to have children any time soon.
Religious views
In September 2000, Green was quoted saying,
"God is, to me, pretty much an idea. God is, to me, pretty much a myth created over time to deny the idea that we're all responsible for our own actions." This was in response to a question regarding God's existence.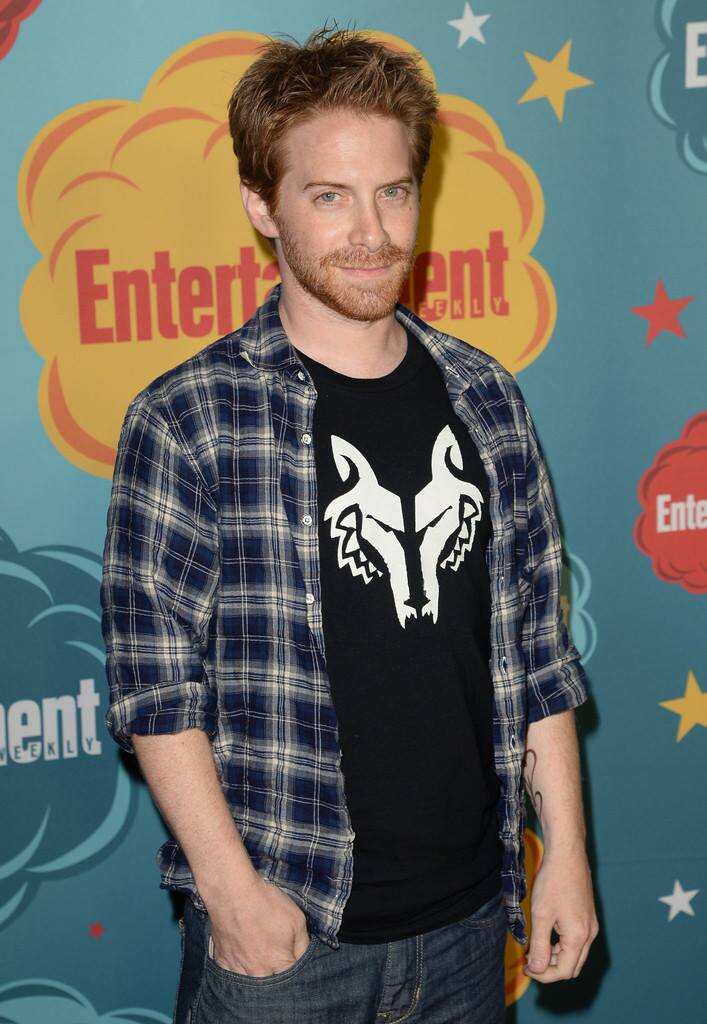 Later, he expounded on this statement, saying that everyone is entitled to their opinion. He maintained that he was not one of those people who do not believe in God or a governing, overlaying force that makes everything asymmetrical.
How much is Seth Green worth?
The current Seth Green net worth is estimated to be $40 million. The actor's income comes from his acting, voice artistry, production, directing, and writing roles.
How tall is Seth Green?
Seth Green height is 1.63 meters (163 centimeters or 5 feet 4 inches). His chest, biceps, and waist measure 91.5 centimeters, 32 centimeters, and 81 centimeters, respectively.
Seth Green has undoubtedly had a busy career, as evidenced by his numerous roles in movies and television shows. It will be interesting to see what the bubbly actor gets involved in next.
Source: Legit.ng