Paula Patton bio: age, height, parents, partner, children, net worth
Paula Patton is an American actress. You may recognize her from movies like Hitch, Precious, and Mission: Impossible – Ghost Protocol. Is she married? How successful is the actress as of today?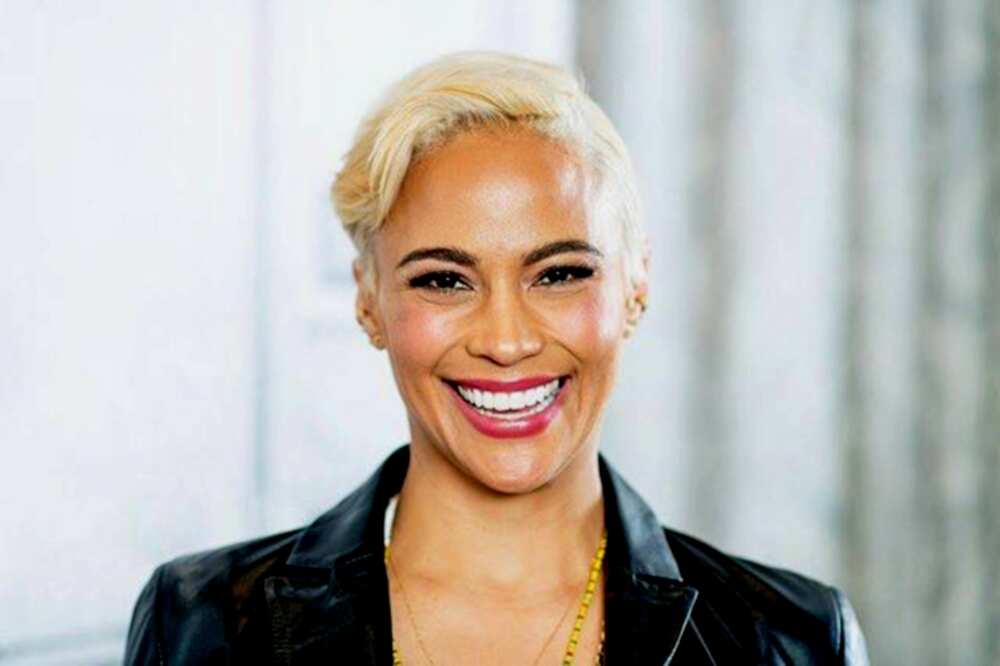 Paula Patton is a beautiful actress whose talent has been highlighted by the many awards she has won. How did she manage to become an actress?
Profile summary
Profession: actress
Date of birth: 5 December 1975
Place of birth: Los Angeles, California, the USA
Height: 171 centimetres (5 feet 7¼ inches)
Age: 44 years
Children: 1
Net worth: $9 million
Social media: Instagram, Facebook, Twitter
Top 8 exciting facts from Paula Patton biography
The actress comes from Los Angeles, California.
She went to Alexander Hamilton High School in Los Angeles.
She also studied at the University of California, Berkeley.
She continued her education at the University of Southern California's Film School.
Paula won a three-month assignment making documentaries for PBS after graduating from the university.
She did production work on the Discovery Health Channel series Medical Diaries.
Her acting career began in 2005.
Mission: Impossible – Ghost Protocol – is considered to be one of the most successful movies she has starred in.
How old is Paula Patton?
This charming woman was born in 1975. She celebrates her birthday on 5 December. As of today, Paula Patton age is 44 years.
Does she have any siblings? Who are her parents?
Who are Paula Patton parents?
This talented actress was born in the family of Charles and Joyce. Her father was a lawyer while her mother worked as a teacher at school.
Her appearance makes a lot of people wonder: "What is Paula Patton race?" While her mother is Caucasian, her father is African-American and she has Dutch, English, and German ancestry.
How tall is Paula Patton?
While looking at Paula Patton hot pictures, millions of fans admire the shape of her body. What are Paula Patton measurements?
Paula Patton height is 171 centimetres (5 feet 7¼ inches). The weight of the actress is 57 kilograms. Her body measurements are 37-27-36 inches.
Who is she married to?
The name of the first Paula Patton husband is Robin Thicke. They got acquainted when they were teenagers. Robin was 14 years old, while Paula was 15 years old.
He asked her for a dance at the teen club where they met. After that, they kept on communicating and began dating in 1993.
Robin became a musician, while the girl kept on building her acting career. She appeared on the cover of his debut studio album, A Beautiful World, released on 15 October 2002.
Robin Thicke and Paula Patton tied the knot on 11 June 2005.
In February 2014, Paula Patton Robin Thicke relationship ended. Although the musician tried to give their relationship a second chance, Paula filed for divorce on 3 October 2014.
After the musician and the actress divorced, the internet exploded with news that the actress had a new boyfriend, Zak Waters, a songwriter and singer.
The alleged Zak Waters and Paula Patton relationship came as a surprise to many people. The new Paula Patton boyfriend moved in with her soon after the official announcement about the divorce.
A few years later, in 2018, Paula started dating Zach Quittman.
In an interview with Extra in 2018, the actress noted that she was in love with him:
"I have a boyfriend now. I haven't called anybody a boyfriend… He's my boyfriend!"
All you need to know about Paula Patton kids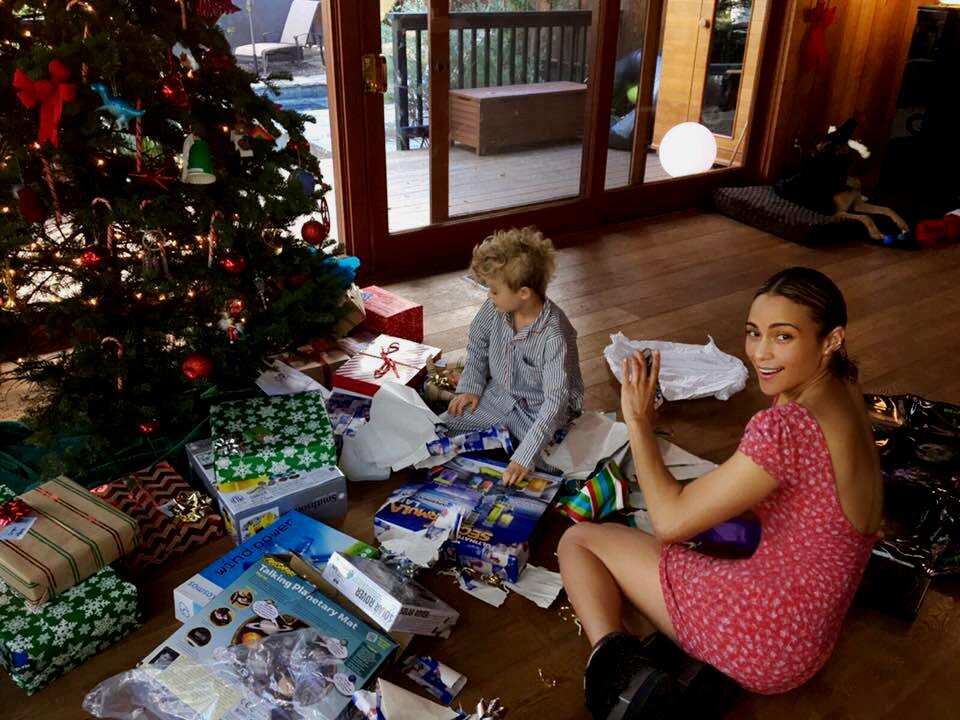 After the actress got married to the musician Robin Thicke, she got pregnant. On 6 April 2010, the couple welcomed a baby boy. The name of Paula Patton son is Julian Fuego.
In 2017, the actress mentioned that her son is her most valuable possession. In 2018, Paula and Thicke reunited for their son's basketball game in Malibu.
What is Paula Patton net worth?
An American actress has a net worth of $9 million. How did she become so wealthy?
The movie industry is the primary source of her impressive income. She got involved in acting in 2005. Since then, she has starred in dozens of movies and TV shows.
The list of Paula Patton movies includes:
About Last Night (2014)
Baggage Claim (2013)
Deja Vu (2006)
Disconnect (2012)
The Do-Over (2016)
Four Kids and It (2020)
2 Guns (2013)
Hitch (2005)
Idlewild (2006)
Just Wright (2010)
Jumping the Broom (2011)
London (2005)
Mirrors (2008)
Mission: Impossible – Ghost Protocol (2011)
The Perfect Match (2016)
Precious (2009)
Somewhere Between (2017)
Swing Vote (2008)
Traffik (2018)
Warcraft (2016)
Paula Patton was a little girl who lived across the street from the 20th Century Fox lot. She dreamt of becoming a famous actress and put on many plays in her private back yard. She is one of the brightest examples of how one's most desired dream can come true thanks to persistence and hard work.
Source: Legit.ng