Bonnie Sage Robbins biography: who is Tony Robbins' wife?
Sage Robbins is an American inspirational speaker, philanthropist and occasional actress. She became famous as the wife of Tony Robbins, a motivational speaker and author. What is known about her life?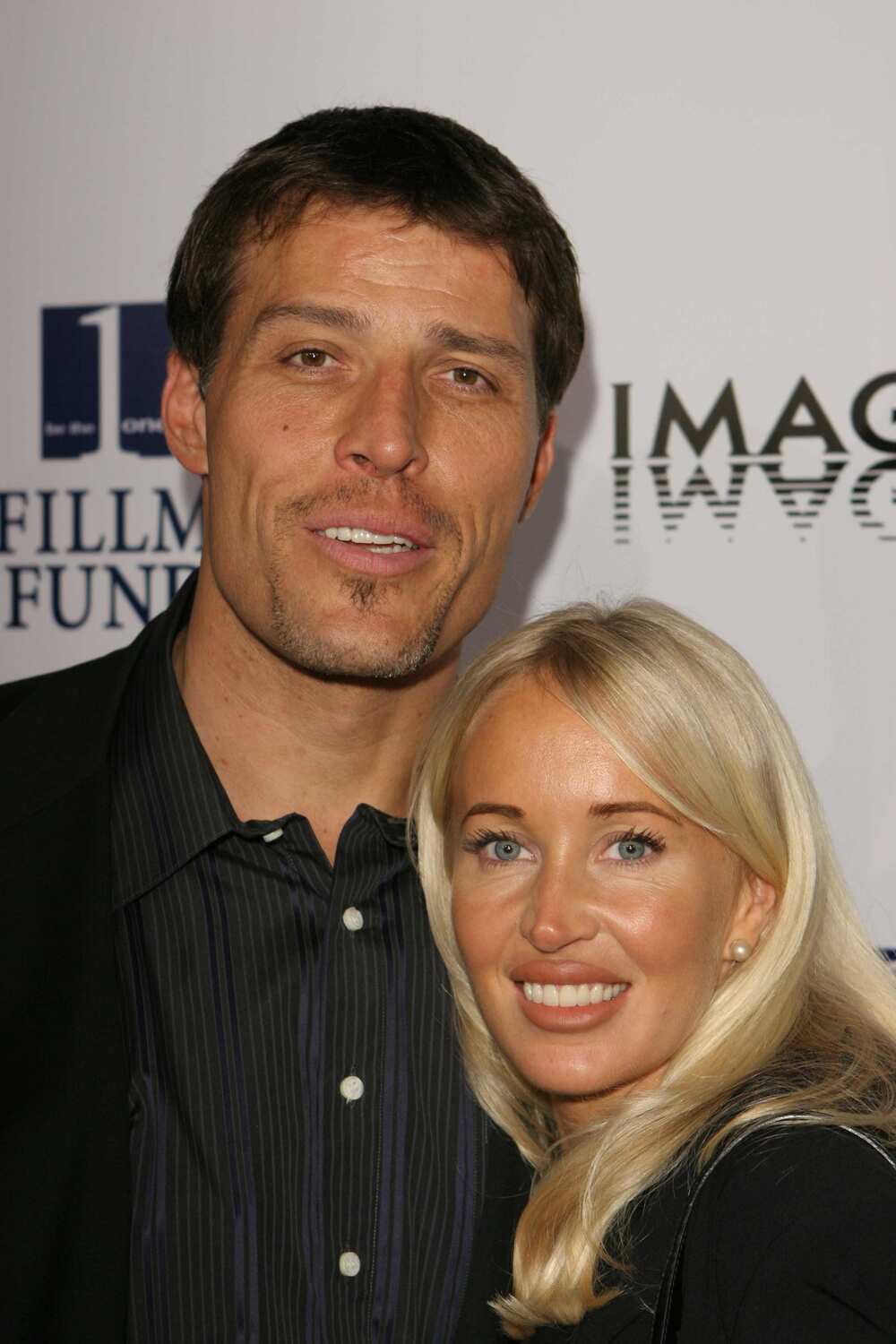 Bonnie Robbins was mostly unknown before becoming the wife of Tony Robbins. However, in the 20 years of the marriage, she has become a successful and recognisable inspirational speaker in her own right. Here is everything you need to know about her.
Profile summary
Full name: Bonnie-Pearl Humphrey
Profession: Motivational speaker, philanthropist, writer, actress
Date of birth: 5 August 1972
Age: 48 years (as of May 2021)
Place of birth: Canada
Height: 5 ft 8 in (173 cm)
Marital status: Married
Net worth: $2 million
Sage Robbins biography
Bonnie-Pearl Humphrey was born in Canada. There is little to no information about her family, background, and availability of siblings. All we know is that her father's name is Bill. The woman is intent on keeping her private life private.
How old is Tony Robbins wife Sage?
Bonnie "Sage" Robbins was born on August 5, 1972. As of May 2021, she is 48 years old.
How tall is Tony Robbins wife?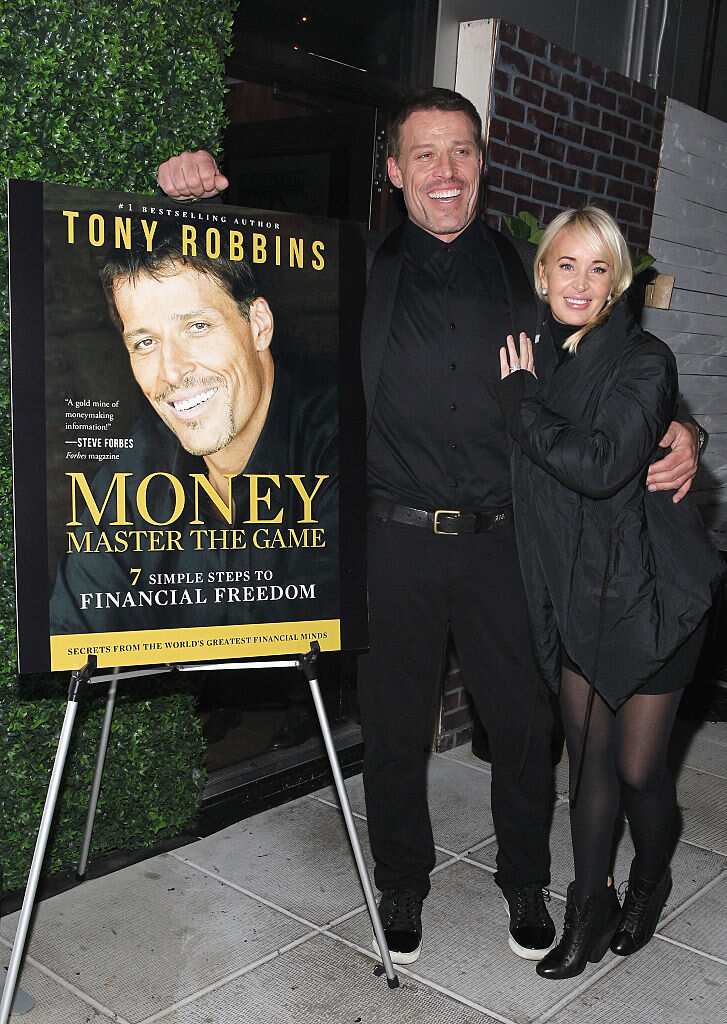 Sage has a height of 5 feet 8 inches, or 173 cm.
Career
Although there is no information about her background and education, it is known that Bonnie Sage Humphrey worked at a Health Food Store. In addition to that, she was involved in acupuncture and phlebotomy.
In 2001, she dipped her toes into acting. So far, she has mostly appeared alongside her husband. For instance, in her first appearance on the big screen in the 2001 movie Shallow Hal Sage played a Tony Robbins fan.
Since then, she has appeared in her husband's 2016 documentary titled Tony Robbins: I Am Not Your Guru, as well as on an episode of Super Soul Sunday that aired on 16 August, 2016.
Bonnie mostly works as motivational speaker. She travels to various places with her husband, giving interesting seminars and life-changing talks. Additionally, they are both involved in philanthropy, trying to help as many people as they can.
How much is Sage worth?
According to The Washington Note, she has a net worth of $2 million, while her husband has a net worth of $500 million.
Bonnie and Tony Robbins relationships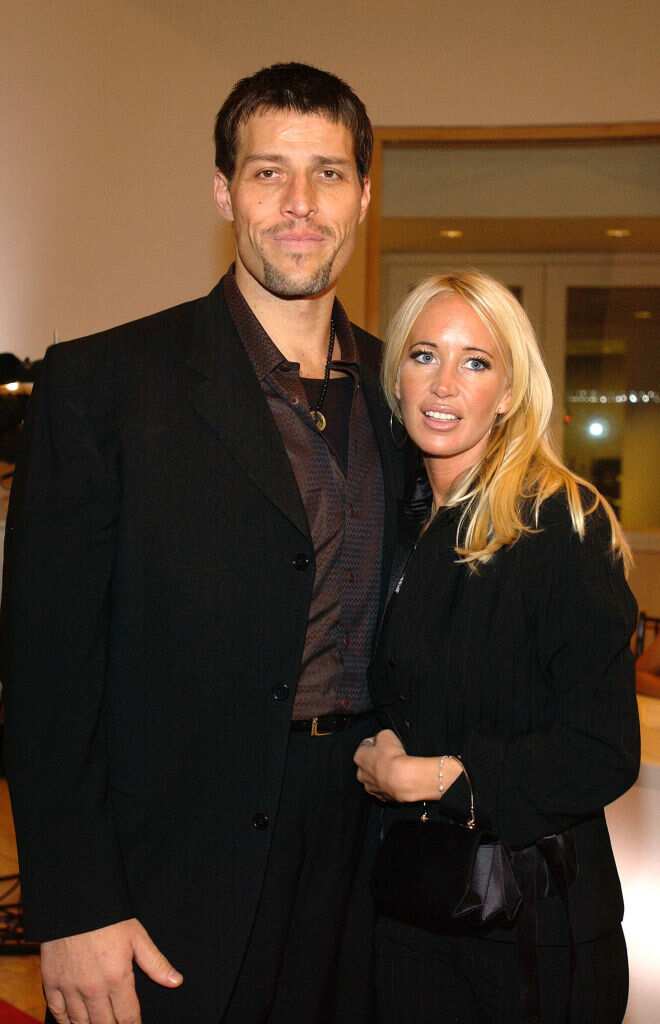 When she was 19 years old, Bonnie tied the knot with a Canadian businessman John Lynch. He was eleven years older than her.
They were in a relationship from 1992 to 1999. In 1999, Bonnie filed for a divorce that was finalized the following year, and the whole process was not pretty.
One of the rumors flying about was that John accused his wife of cheating with a famous American motivational speaker Tony Robbins after seeing a picture of him and Bonnie kissing on the Canadian news tabloid.
Tony, in turn, sued for character defamation against Lynch and the newspaper. As a result, the court awarded him $20,000 in compensatory damages.
Tony and Bonnie met in 2000 at one of his seminars in Hawaii. Soon afterwards, they started dating. That said, it is unclear whether their relationship began while Humphrey was still married.
Bonnie and Tony later shared the news of their wedding. It came as a surprise to those who had always wondered, "Who is Tony Robbins married to?" The wedding took place in Fiji on 15 October 2001.
When it comes to children, Sage does not have biological kids. That said, the Tony Robbins family would not be complete without their adorable Yorkshire Terrier doggy named Missy-O.
While we are still on the topic of Tony Robbins marriage experience, it is worth noting that he was previously married.
His first wife was Rebecca Becky Jenkins. They met each other at the seminar. In 1984, Tony and Becky exchanged their wedding vows.
Tony adopted Rebecca's children from her previous relationship. In 1997, the couple divorced after 14 years of marriage.
Liz Acosta was another woman Tony had a relationship with. They had a son together. His name is Jairek Robbins. He followed in the footsteps of his father and became a personal empowerment coach and trainer.
Sage Robbins keeps a low profile on social media. She is not present on any of the existing platforms. Despite this, her fans can often see her in pictures that her husband posts after his seminars, and she sometimes takes over his Instagram to talk about things that are important to her. If you want to follow her endeavors, just follow her husband's socials!
READ ALSO: Alexandra Cooper biography: age, height, dad, net worth, boyfriend
Legit.ng recently reported about the life of Alexandra Cooper. She is a famous American blogger, podcaster, and TV presenter. She rose to stardom co-hosting the podcast Call Her Daddy alongside her friend Sofia Franklyn.
After Sofia left the show, Alexandra became the only host of the podcast. How much do you know about her life? Does she have a boyfriend?
Source: Legit