Nathalie Kelley bio: age, net worth, boyfriend, movies and TV shows
If you have ever watched the TV series, Dynasty, then you should be familiar with Nathalie Kelley. She is a celebrated Australian actress who has had memorable roles in several movies and TV series. She has built a reputation in the film industry over the years, which has helped her win the hearts of many movie lovers.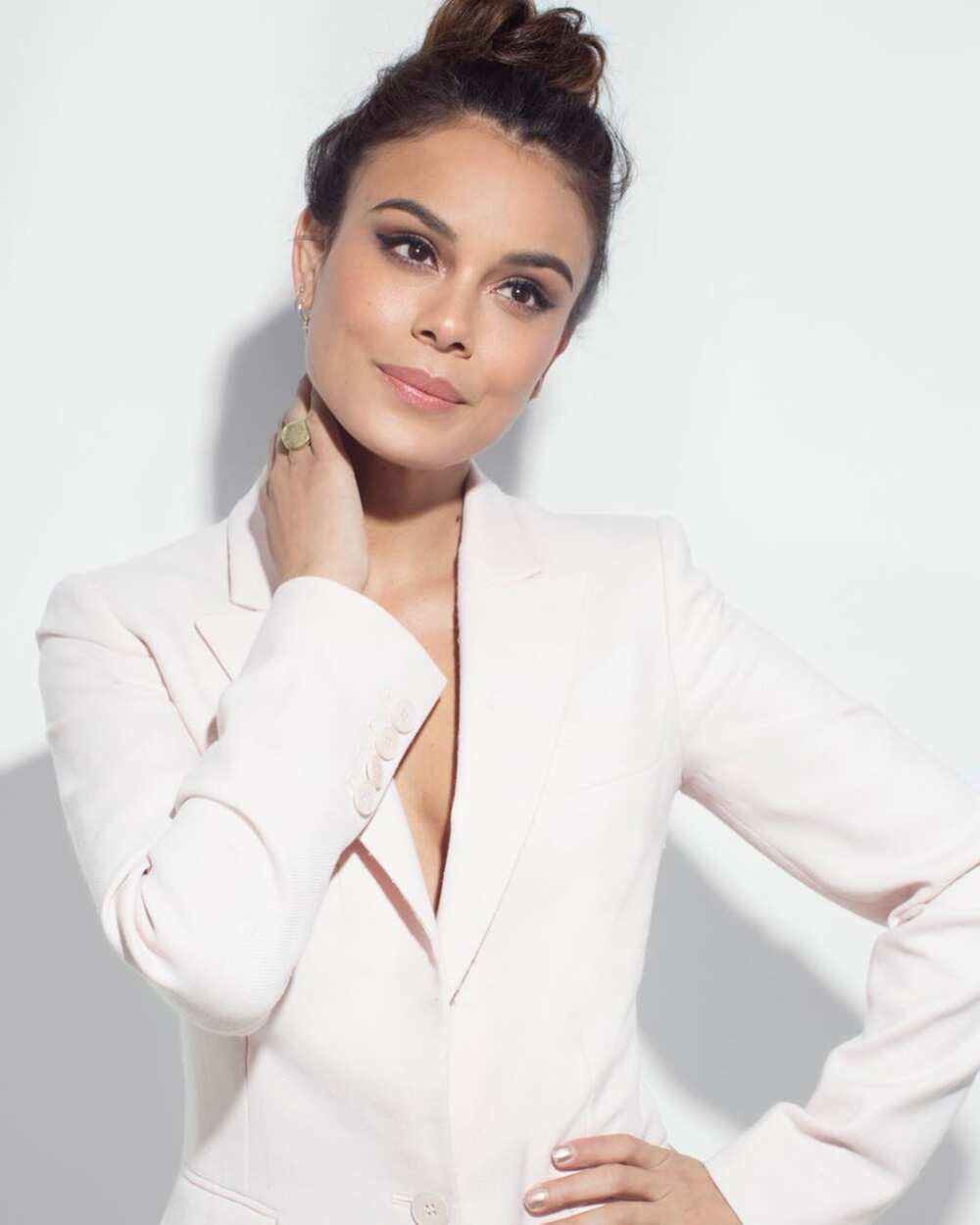 As she grew up, it seemed that she was not so much interested in acting because she focused on her education, modeling, and charity work. However, after graduating, she ventured into acting, and since then, she has never looked back because she found her passion.
Profile summary
Name: Nathalie Kelley
Age: 34 years old
Date of birth: October 5, 1985
Place of birth: Lima, Peru
Zodiac sign: Libra
Nationality: Australian
Ethnicity: Mixed (Peruvian and Argentine)
Height: 5 feet 6 inches
Weight: 55 Kgs
Hair color: Black
Eye color: Hazel
Body measurements: 34-28-34 inches
Profession: Actress
Early life
Nathalie Kelley was born in Lima, Peru, on October 5, 1985. Her father is Argentine, while her mother is Peruvian. Therefore, Nathalie Kelley ethnicity is mixed Argentine and Peruvian.
When she was two years old, her parents decided to move from Peru to Australia in search of a better life. They lived in Sydney, where she attended North Sydney Girls High School. She wanted to be in touch with her Latin American culture, and thus, she learned Salsa dance.
Nathalie was an undeniably beautiful teenager, and when she was 18 years old, she contested and won the Miss Latin America beauty contest. As the winner of the competition, she was awarded 1,000 US dollars and a one year stay in Brazil.
While she was in Brazil, she lived in Sao Paulo, where she did charity work, such as helping street kids. Also, Nathalie was a model for the agency L'Equipe.
She studied Political Science and International Relations with a Major in Third World Development at the University of New South Wales.
Where is Nathalie Kelley from?
The actress was born in Lima, Peru. However, at the age of 2 years, she moved to Australia with her family. She grew up in Australia and has acquired Australian citizenship. She currently lives in Sydney, Australia.
Physical appearance
The 34-year-old actress has a slim body, perfect for modeling. She stands at 5 feet 6 inches and weighs 55 Kgs.
Nathalie has long, black hair while her eyes are hazel. Her body measures 34-28-34 inches in bust, waist, and hips. She also has dimpled cheeks.Nathalie Kelley age is 34 years old.
Check out this Nathalie Kelley hot picture: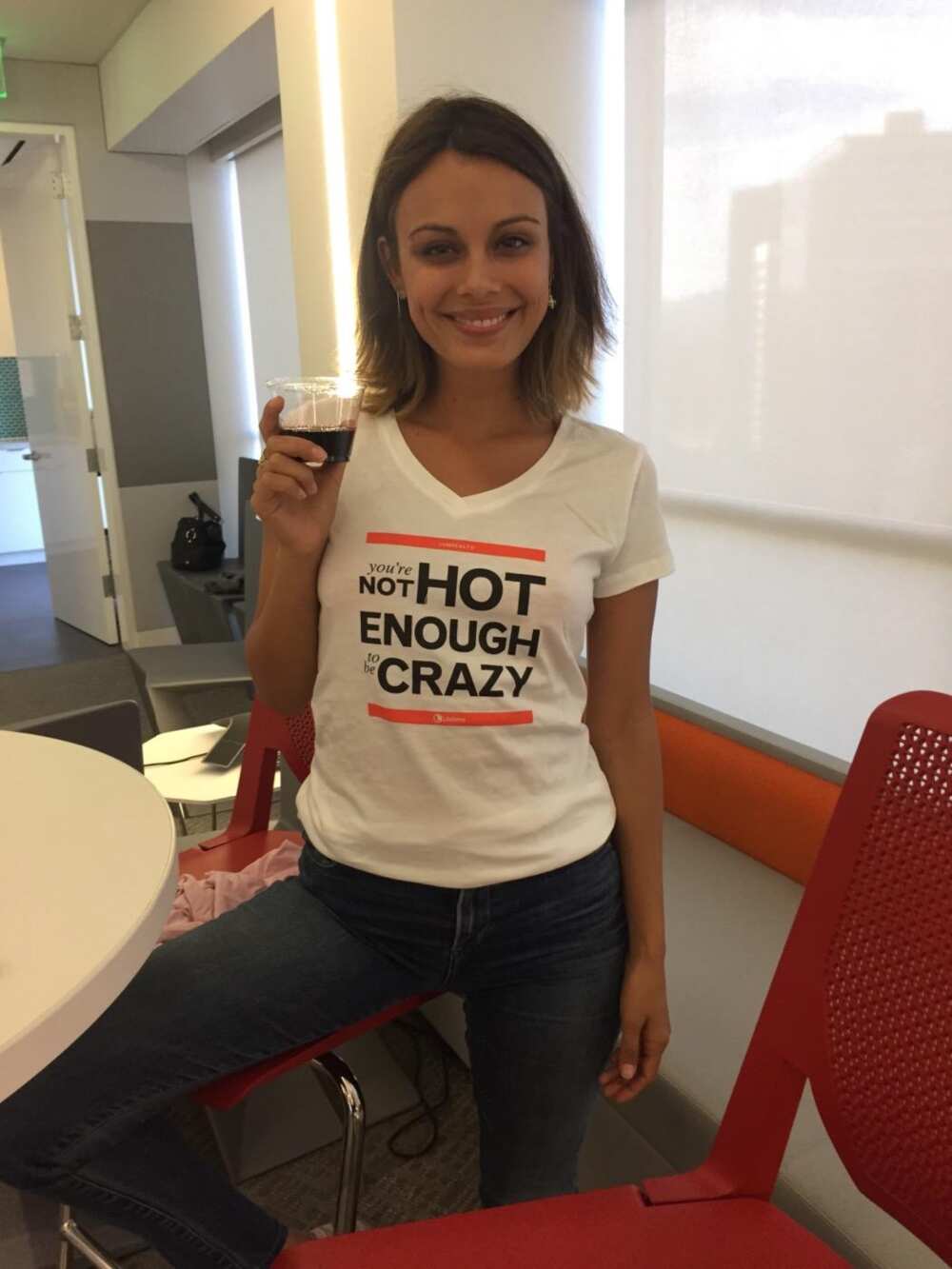 Career
The Peruvian-Australian actress has been outstanding since she debuted in professional acting in 2006. She has been part of several movies, some of which have won global awards.
Kelley has performed exceptionally well in all the roles she has played in films, and over time, she has gained popularity in the film industry. The actress is prominently known for roles in hit series and movies such as The Vampire Diaries, Dynasty, and The Fast and the Furious: Tokyo Drift.
Here is a list of Nathalie Kelley movies and TV shows.
Movies
In Like Flynn (2018) as Zaca
Furious 7 (2015) as Neela
With You (2014) as Aurelia
The Man Who Shook the Hand of Vincente Fernandez (2012) as Pretty Annie
Urban Explorer (2011) as Lucia
Take Me Home Tonight (2011) as Beth
Loaded (2008) as April
The Fast and the Furious: Tokyo Drift (2006) as Neela
TV series
The Baker & the Beauty (2020) as Noa Hollander
Dynasty (2017-2018) as Cristal Carrington
Cruel Intentions (2016) as Carmen
Mistresses (2016) as Kristen Sorbonne
Urban Cowboy (2015) as Gaby
Unreal (2015) as Grace
Body of Proof (2011-2012) as Dani Alvarez
CSI: Crime Scene Investigation (2011) as Monica Gimble
Lone Star (2010) as Sofia
Mermaid (2005) as Nikki
Besides having roles in movies and TV series, she has also appeared in music videos. So far, she has appeared in these music videos:
Who plays DK girlfriend in Tokyo Drift?
Nathalie Kelley portrayed Neela in The Fast and the Furious: Tokyo Drift. Neela is the girlfriend of DK (Drift King), a character played by Brian Tee.
Nathalie Kelley net worth
Having played different roles in several movies and TV series, Nathalie has accumulated substantial wealth from her acting career. Her net worth is estimated to be 500,000 US dollars.
Who is Nathalie Kelley boyfriend, or is she married?
She was in a relationship with Jonathan Hartlem-Matthews from 2004 to 2005. Kelley also dated American musician and movie producer, Dallas Austin, from 2007 to 2013.
She met Zach Roerig in 2016 on the set of The Vampire Diaries. Nathalie Kelley and Zach Roerig started a romantic relationship which many people thought was destined for marriage. However, they broke up in 2017.
She met Jordan Burrows at the end of 2017. She knew that she had found the perfect match, and therefore, she proposed to him.
They announced their engagement in April 2018 and got married on April 29, 2018.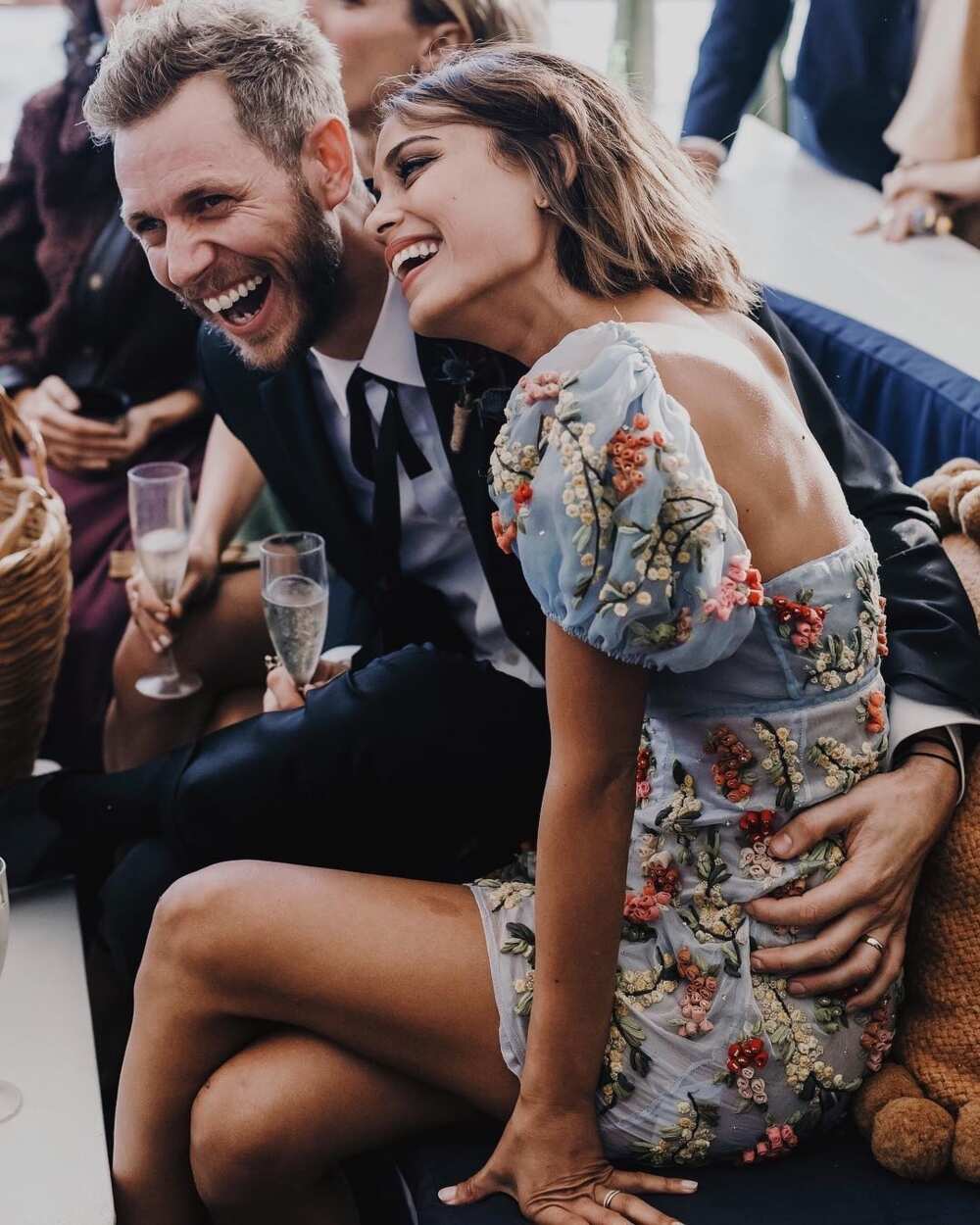 Social media presence
Want to connect with Nathalie Kelley on social media? She is an active user on Instagram and Twitter. While some celebrities would prefer to keep details of their personal lives secret, Nathalie always keeps her followers updated on what she is up to through her social media posts.
She has about 1.2 million followers on Instagram, while her Twitter account has over 50,000 followers.
Nathalie Kelley is an actress to keep an eye on. She has been outstanding in the roles she has played in movies and TV series so far.
Source: Legit.ng