Anwar Hadid is a model, TV personality and singer who has been featured on countless fashion magazines. The 20-year-old has an impressive catalog for someone his age, having worked with notable fashion brands in and out of the US. The Malibu native recently made headlines when he started dating popular singer Dua Lipa.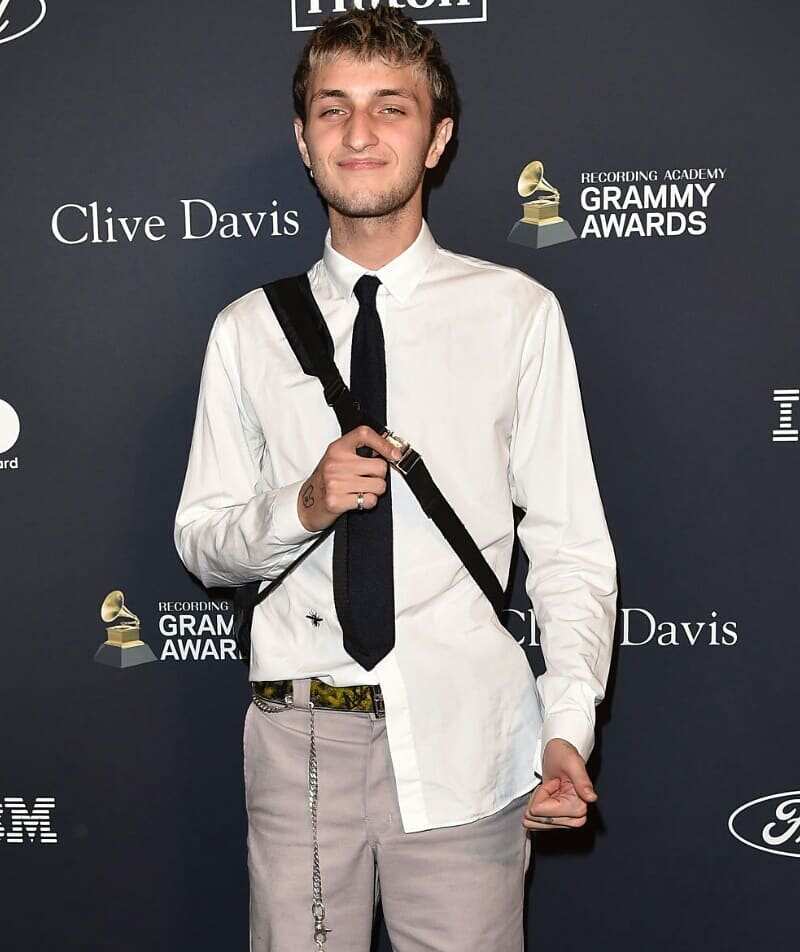 The Hadid siblings are well known for many reasons. Sisters Bella and Giga have already earned celebrity status through their careers and social life. Anwar is no exception, launching his modeling career on Nylon Magazine in 2015. Since then, the star has added many fashion powerhouses to his resume. How old is Anwar Hadid? Who is he dating? Here is everything you need to know about the popular model.
Profile summary
Full name: Mohammed Anwar Hadid
Date of birth: 22 June 1999
Place of birth: California, USA
Age: 20
Nationality: American
Occupation: Model, TV personality, singer
Girlfriend: Dua Lipa
Siblings: Gigi Hadid, Bella Hadid
Ethnicity: Arab Palestinian, Dutch
Zodiac sign: Cancer
Height: 6 feet 1 inch
Weight: 73kg
Background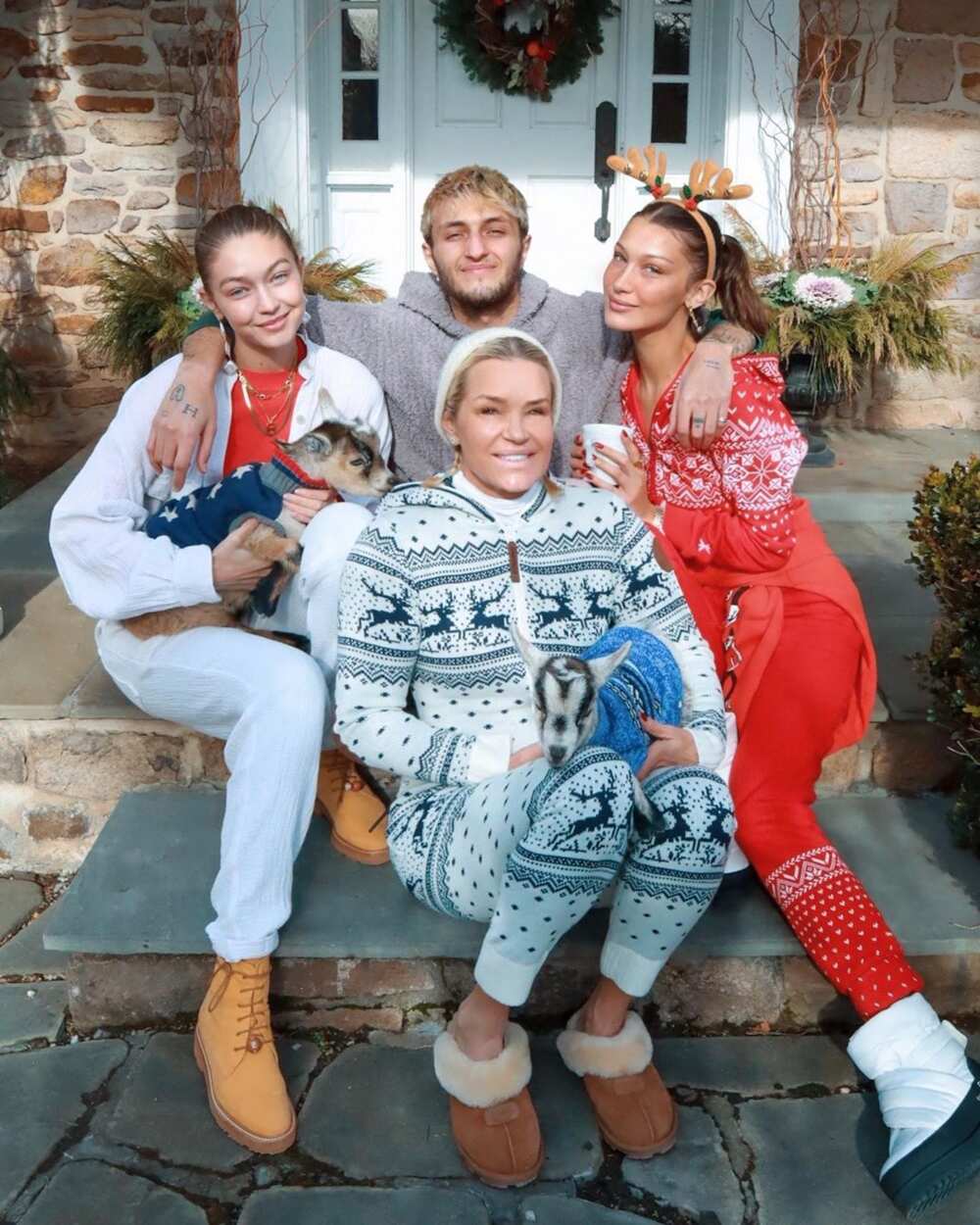 Born in 1999 to a real estate developer father and model mother, Anwar is the last of three children. His father, Mohammed Hadid, is of Palestinian origin. His mother, Yolanda Hadid, is Dutch. He has two famous sisters, Bella and Gigi. He also has two stepsisters from his father's first marriage; Marielle and Alana. Although he spent his early years in Santa Barbara, the model's formative years were in Malibu where he went to high school.
Growing up, the model battled Lyme disease. According to his mother, Yolanda Hadid, the infection might have come when they lived on a ranch in Santa Barbara. Yolanda, Bella, and Anwar all have the disease. As a result, the family creates awareness about Lyme disease and advocates for its cure.
Anwar Hadid height is modelesque, but the 20-year-old was initially reluctant to pursue a career on the runway. In an interview with Teen Vogue, he credits his mother for his journey, stating that she convinced him to give the profession a shot. He also says that watching his sisters' careers grow sparked his interest in fashion. Years later, it is apparent that the model is a fashion lover – he turns up well dressed for events, and his street fashion is enviable.
Career
In October 2015, the youngest Hadid earned himself a spread in Nylon Magazine. This launched his modeling career. Soon after, in 2016, he graced the cover of Teen Vogue. He also appeared on Paper Magazine, and other high-end fashion pieces. He was signed by IMG models, the same agency that Gigi and Bella are signed to. The contract has seen Anwar Hadid model with top tier brands.
Being successful at Anwar Hadid age is quite impressive. His career has been on an upward trajectory, especially after becoming the face of HUGO's menswear in 2017. That very year, he walked the New York Fashion Week. Zadig & Voltaire, British Vogue Magazine, Tommy Hilfiger and Vogue Man Arabia are some of the many high profile companies the star has worked with.
Anwar hopes to have a career beyond modeling. He has his sights set on fashion design, following in his grandfather's footsteps. His grandfather designed men's shirts in Holland. In line with this vision, the star recently launched Martyre, a unisex jewelry brand. The label was created in collaboration with Yoni Laham and Ryan Benson who are his close allies.
In addition, the model recently launched his music career with a debut album titled Bleach. The album, which was released in February 2019, has 17 songs.
Anwar Hadid girlfriend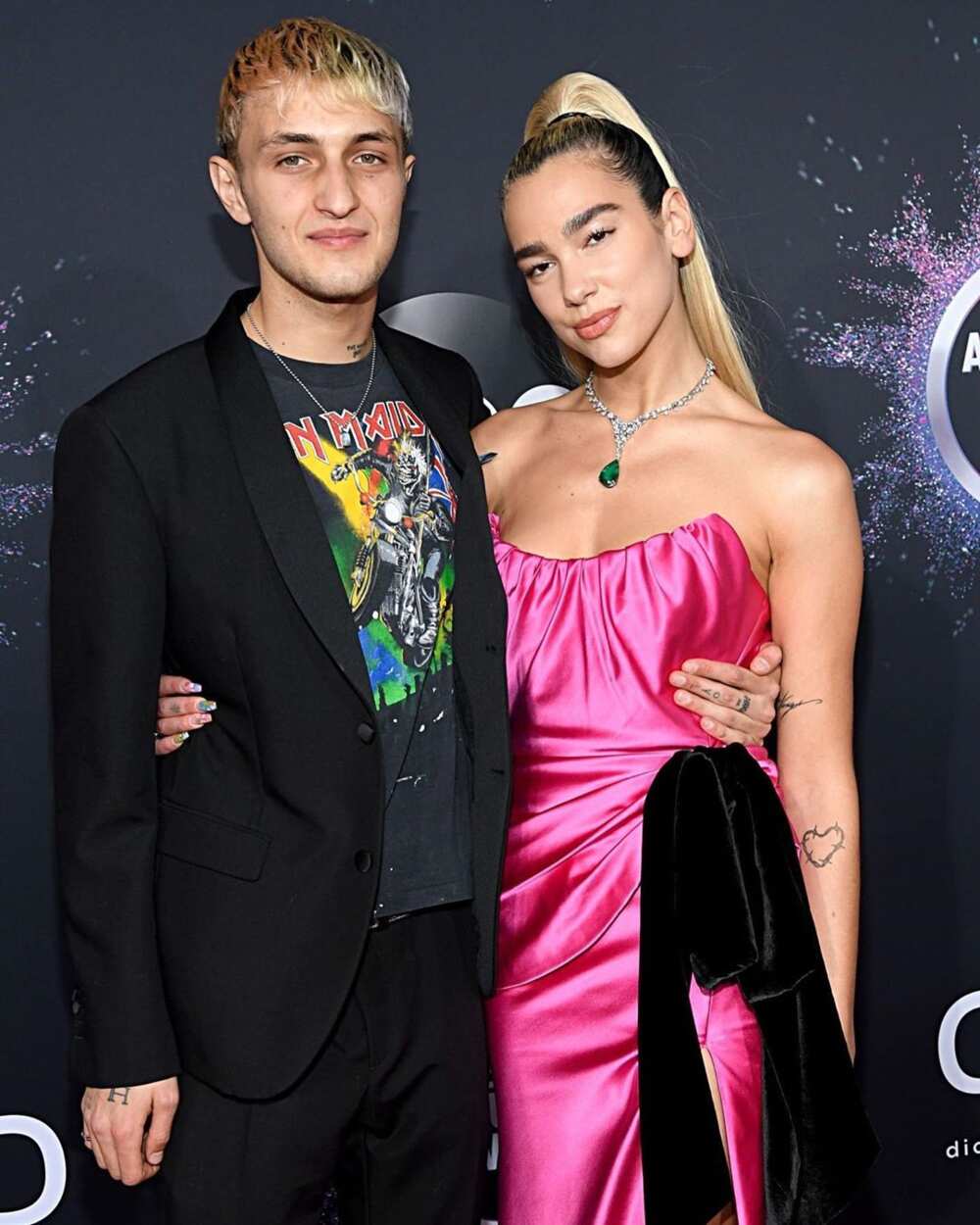 Talk of Hadid and Dua Lipa dating was rife in 2019. By the end of the year, the two made their red carpet debut, officially announcing their relationship. Dua Lipa is a talented pop singer who has won multiple awards and has a large fan base. She had been in an on and off relationship that lasted five years. After news of her breakup, fans were curious to know who is Dua Lipa dating? The couple's cozy demeanor on the red carpet at the Annual American Music Awards finally put all the speculation to rest.
Being Dua Lipa boyfriend means that the model will get a firsthand to peek into the music industry. Hopefully, the relationship will have a positive influence on his growing music career.
Anwar Hadid net worth
Considering the successful modeling career that has seen him work for some of the top brands in the fashion industry, Anwar is probably worth a handsome amount of money. Furthermore, his parents have done quite well for themselves as they have stakes in real estate, modeling and reality TV. Although there is no reliable information on how much he is worth, it is fair to assume that the figure is impressive.
Coming from the famous Hadid family has not dampened his resolve to work hard and make an impact. Anwar Hadid is not only talented but also down to earth and determined to make a change. One can only imagine what the future holds for this budding star.