Memorable Ram Dass quotes on love, death, fear, aging, and healing
Richard Alpert, popularly known as Ram Dass, was an American spiritual teacher, psychologist, and author. He authored and co-authored numerous books, including Be Here Now. Even though he died, his effect lives on thanks to the many Ram Dass quotes that have shaped humanity.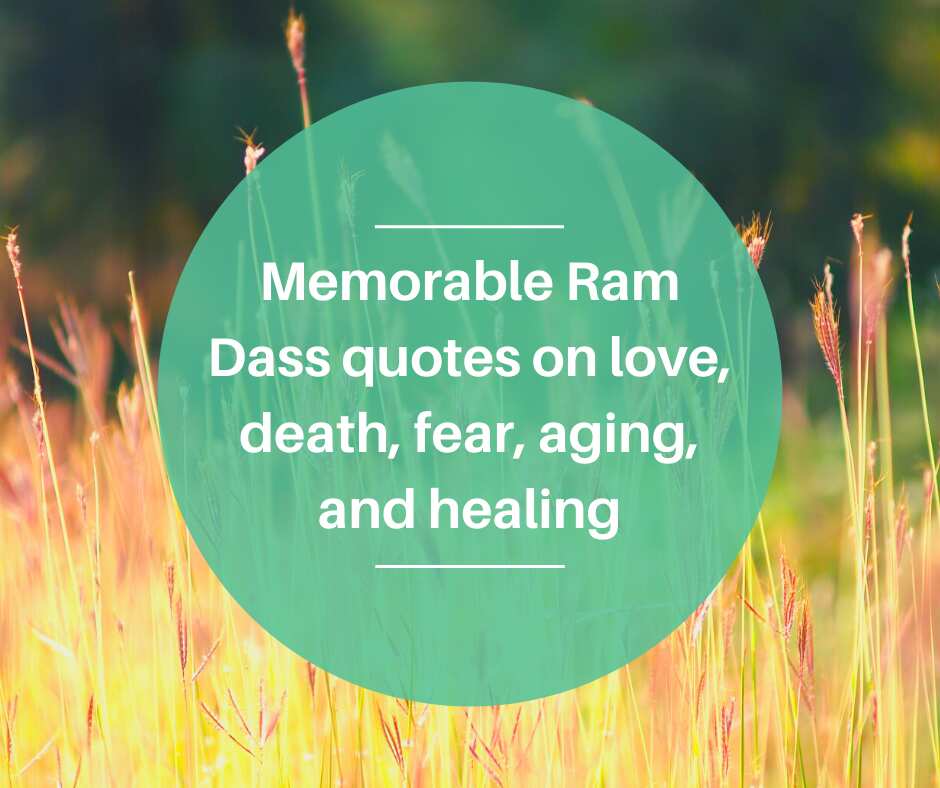 Ram Dass covered spiritual, love, fear, and life topics in all of his work, and one of his best tricks was to use humour to break through the mind's barriers. Here are some of Ram Dass Be Here Now quotes plus other memorable quotes.
Top Ram Dass quotes on love
Richard Alpert talked about love and relationship issues. Here are the best Ram Dass love quotes.
Unconditional love really exists in each of us. It is part of our deep inner being. It is not so much an active emotion as a state of being. It's not 'I love you' for this or that reason, not 'I love you if you love me.' It's love for no reason, love without an object.
I hang out with my guru in my heart. And I love everything in the universe. That's all I do all day.
Our whole spiritual transformation brings us to the point where we realize that in our own being. We are enough.
Treat everyone you meet like God in drag.
When I used to perform weddings, the image I always had was the image of a triangle, in which there are two partners, and then there is this third force, this third being, that emerges out of the interaction of these two. The third one is the one that is the shared awareness that lies behind the two of them.
The thinking mind is what is busy. You have to stay in your heart. You have to be in your heart. Be in your heart. The rest is up here in your head where you are doing, doing, doing.
You are loved just for being who you are, just for existing. You don't have to do anything to earn it. Your shortcomings, your lack of self-esteem, physical perfection, or social and economic success – none of that matters. No one can take this love away from you, and it will always be here.
Maharaj-Ji, in my first darshan, my first meeting with him, showed me his powers. At that point, I was impressed with the power. But subsequently, I realized that it was really his love that pulled me in. His love is unconditional love.
As we grow in our consciousness, there will be more compassion and more love, and then the barriers between people, between religions, between nations will begin to fall. Yes, we have to beat down the separateness.
Love is the most transformative medicine for love slowly transforms you into what psychedelics only get you to glimpse.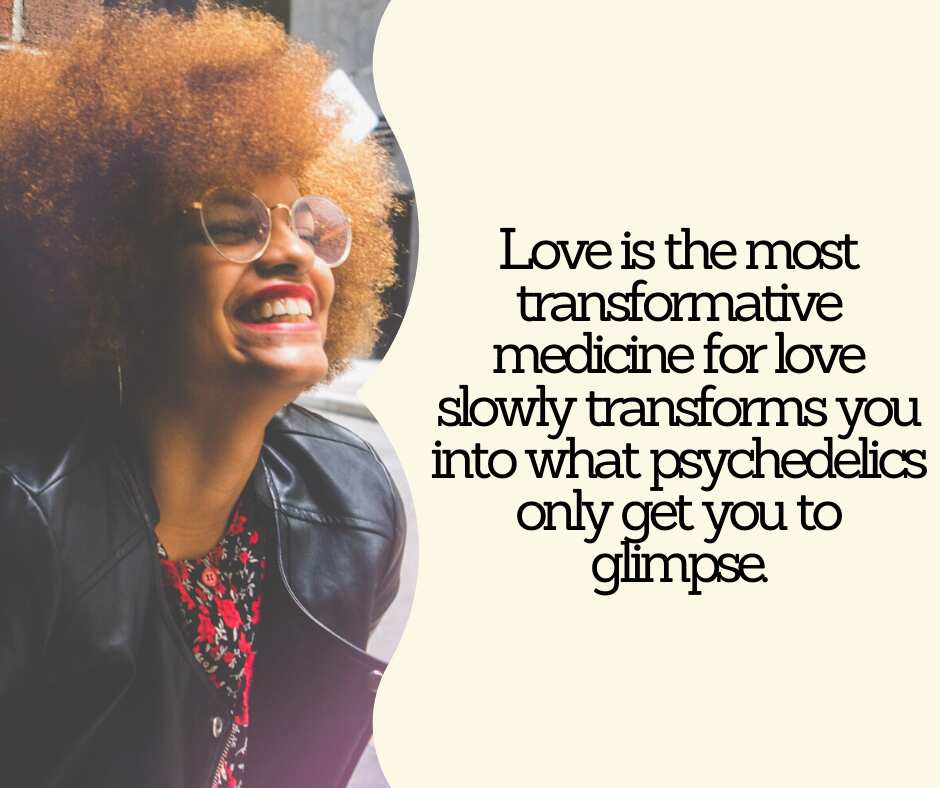 Everyone should smile. Life isn't that serious. We make it hard. The sun rises, and the sunsets. We just tend to complicate the process.
I remember my first visit with my guru. He had shown that he read my mind. So I looked at the grass, and I thought, 'My God, he's going to know all the things I don't want people to know.' I was embarrassed. Then I looked up, and he was looking directly at me with unconditional love.
If I go into the place in myself that is love, and you go into the place in yourself that is love, we are together in love. Then you and I are genuinely in love, the state of being in love. That's the entrance to Oneness. That's the space I entered when I met my guru.
I'm not interested in being a 'lover.' I'm interested in only being loved.
We come into relationships often very much identified with our needs. I need this, I need security, I need refuge, I need friendship. And all of the relationships are symbiotic in that sense. We come together because we fulfill each others' needs at some level or other.
Popular Ram Dass quotes on death and life
All living things will die at some point, and Ram Dass death quotes are here to remind you that. So, what did he say about life and death?
Your problem is you're… too busy holding onto your unworthiness.
In working with those who are dying, I offer another human being a spacious environment with my mind in which they can die as they need to die. I have no right to define how another person should die. I'm just there to help them transition; however, they need to do it.
I have written and spoken my thoughts over many years. Now I'm on new ground and spirit. I want to bring these together. Things like karma yoga, bhakti yoga, conscious dying, conscious aging. Consciousness.
The way we regard death is critical to the way we experience life. When your fear of death changes, the way you live your life changes.
In our Western culture, although death has come out of the closet, it is still not openly experienced or discussed. Allowing dying to be so intensely present enriches both the preciousness of each moment and our detachment from it.
The stroke has given me another way to serve people. It lets me feel more deeply the pain of others, to help them know by example that ultimately, whatever happens, no harm can come. 'Death is perfectly safe,' I like to say.
If you think you're free, there's no escape possible.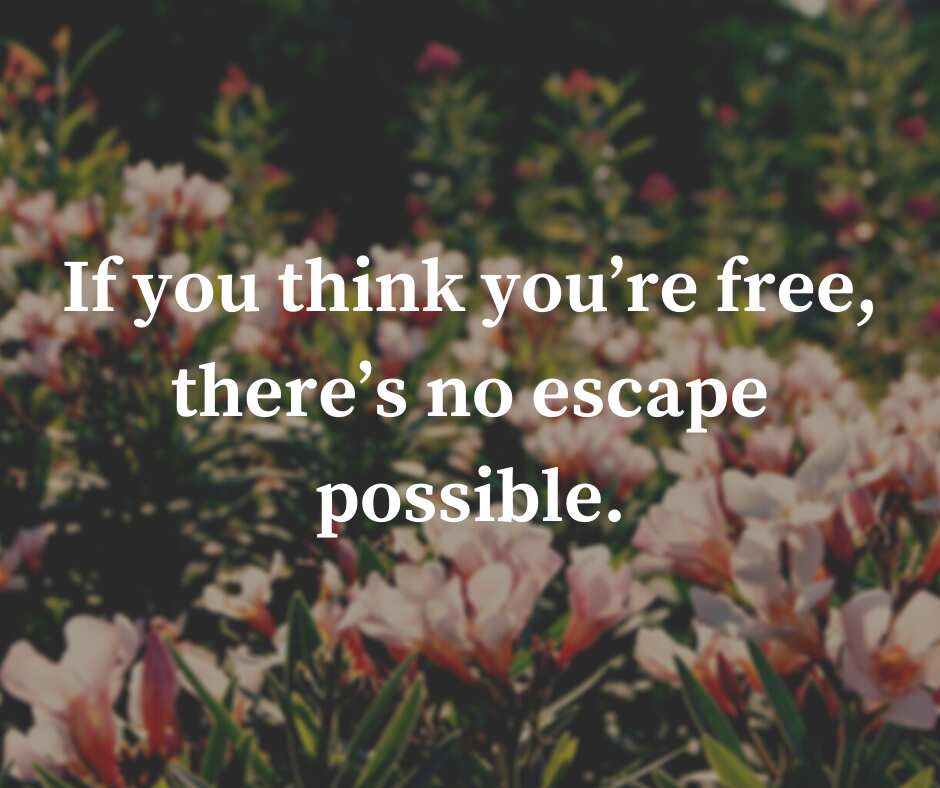 Working with the dying is like being a midwife for this great rite of passage of death. Just as a midwife helps a being take its first breath, you help a being take its last breath.
I sit with people who are dying. I'm one of those unusual types that enjoy being with someone when they're dying because I know I am going to be in the presence of truth.
Baba Ram Dass quotes on fear and insecurities
Fear and insecurities are some of the predicaments facing humanity. Ram Dass inspired victims of fear through his quotes.
Here are some of his quotes on fear and insecurities.
As long as you have certain desires about how it ought to be, you can't see how it is.
Faith is not a belief. Faith is what is left when your beliefs have all been blown to hell.
Faith is in the heart, while beliefs are in the head.
It isn't true that everyone should follow one path. Listen to your own truth.
My belief is that I wasn't born into Judaism by accident, and so I needed to find ways to honour that.
Without remaining open to change, we cannot remain open to life.
The heart surrenders everything to the moment. The mind judges and holds back - Ram Dass quotes on surrender.
Unforgettable Ram Dass quotes on aging
Here are some interesting quotes from Ram Dass on aging.
We reap in age what we have sown, in our values, all along the way.
Wow, you've made it! Like, you're an elder and somebody that can be listened to. You're somebody that can be respected.
The more your awareness is expanded, the more it becomes just a natural part of your life, like eating or sleeping or going to the toilet.
If you're full of ego, if you're full of yourself, you're doing it out of righteousness to prove you're a good person.
Spiritual practices help us move from identifying with the ego to identifying with the soul. Old age does that for you too. It spiritualizes people naturally.
Old age spiritualizes people naturally.
Wisdom is one of the few things in human life that does not diminish with age.
We live in a culture that values people for their products, achievements, and ability to consume instead of cultivating the quality of their being.
The ego ages... the soul evolves... and to the awareness, nothing happened!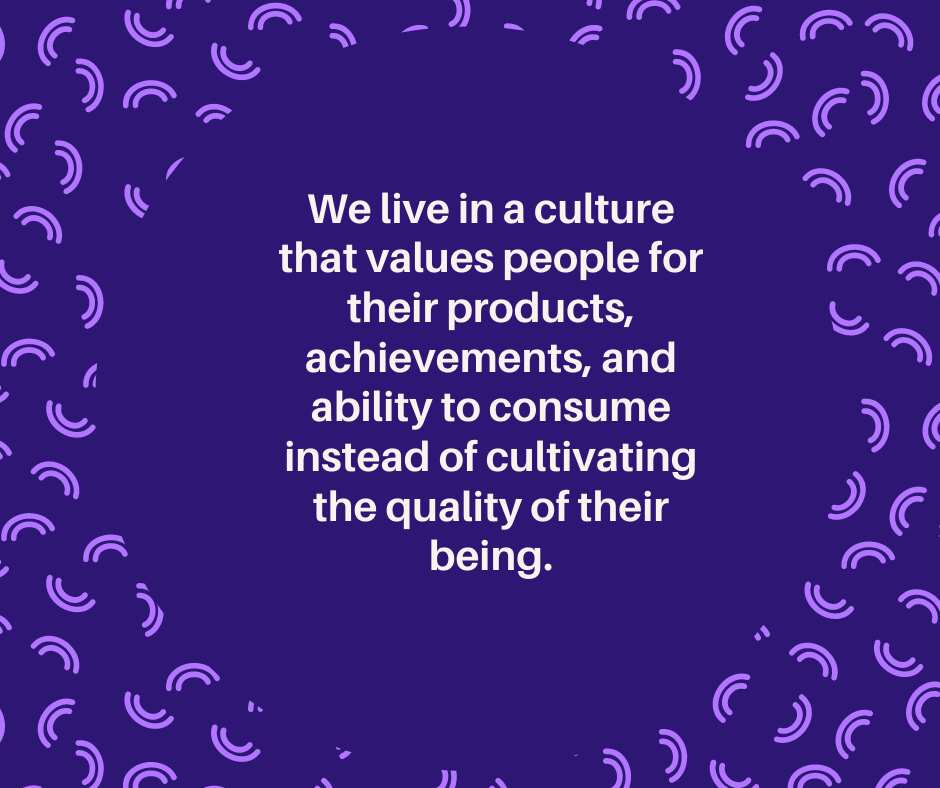 Ram Dass quotes on healing and faith
The American writer had something to say about faith and healing. Here are some of his quotes.
The wound is the place where the light enters you.
It is important to expect nothing, to take every experience, including the negative ones, as merely steps on the path, and to proceed.
We are all just walking each other home.
I have always said that often the religion you were born with becomes more important to you as you see the universality of truth.
Healing does not mean going back to the way things were before, but rather allowing what is now to move us closer to God.
The spiritual journey is individual, highly personal. It can't be organized or regulated. It isn't true that everyone should follow one path. Listen to your truth.
When you are already in Detroit, you don't have to take a bus to get there.
Ram Bass Be Here Now quotes
Richard published a book titled Be Here Now in 1971. The Be Here Now Ram Dass quotes are some of the most memorable and thought-evoking statements. So, what are Ram Dass quotes Be here Now?
Below are some of the quotes from the best-selling book.
I can do nothing for you but work on myself... You can do nothing for me but work on yourself!
Just because you see divine light, experiencing waves of bliss, or conversing with Gods and Goddesses is no reason not to know your zip code.
Cosmic humour, especially about your predicament, is an important part of your journey.
I didn't arrive at my understanding of the fundamental laws of the universe through my rational mind.
To him who has had the experience, no explanation is necessary; to him who has not, none is possible.
The message is that you don't need to go anywhere else to find what you are seeking.
Ram Dass quotes trees
Here is a quote from Ram Dass on trees.
When you go out into the woods, and you look at trees, you see all these different trees. Some of them are bent, and some of them are straight, and some of them are evergreens, and some of them are whatever. And you look at the tree, and you allow it. You see why it is the way it is. You understand that it didn't get enough light, and so it turned that way. And you don't get all emotional about it. You allow it. You appreciate the tree. The minute you get near humans, you lose all that. And you are constantly saying, 'You're too this, or I'm too this.' That judging mind comes in. And so I practice turning people into trees. Which means appreciating them just the way they are. - Ram Dass tree quote.
There you have it! These are some of the unforgettable Ram Dass quotes on love, fear, death, and aging. You can inspire your friends and colleagues by sending these quotes to them.
READ ALSO: 50+ adorable happy 16th birthday wishes, quotes, and images
Legit.ng also published an article on adorable happy 16th birthday wishes, quotes, and images. Turning 16 is a big deal to any teenager. It is the age when a teenager feels almost fully grown up.
Sixteen is, without a doubt, a fascinating age. Have a look at some adorable happy 16th birthday wishes to send to your loved ones.
Source: Legit.ng