Why is Jermaine Pennant under fire from his own fans?
Fans did not take it kindly when Jermaine Pennant went on a blame-game spree on the Celebs Go Dating show. He had the guts to blame his mama's absence in his life as the reason why he cheats in all his relationships. This is something that fans did not take lying down. From the reactions of fans, it was clear that he had rubbed them wrong and that some mistakes need to be owned up as opposed to taking the defence mode.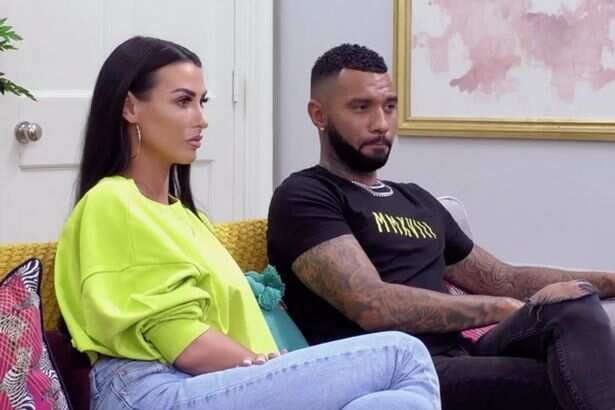 Things will never be easy for Jermaine as he gets bashed for putting his shortcomings on his mother, whom he claimed to have been absent in his life. The 36-year-old footballer has not been faithful in any relationship he had been involved in, including his marriage.
When did trouble begin for Jermaine Pennant?
Is Jermaine Pennant married? It is a question that needs answers considering the issues he has been going through. Trust issues are not easy to deal with in any relationship, especially in marriage. This has been Jermaine's case. His relationship with his wife Alice Goodwin has been on the rocks ever since he forgot to mention to a model Chloe Ayling on Celebrity Big Brother that he was married. This set in trust issues that the couple seems to have been facing.
While the footballer was quick to defend himself by saying that he was a victim of CBB's insensitive editing, as they showed only 5 minutes of the 24-hour day and focused on times when he appeared to be talking to girls only, the truth was that he did not talk to girls all the time. This only made things seem worse than they truly were.
This, in itself, seemed like a defence strategy. Fans got even more shocked when the coupled appeared on the dating show as the footballer had the guts to put his cheating issues on his mother. These claims made fans angry as many were of the opinion that he needed to take responsibility for his actions and stop the blame games.
How did it go down on the show?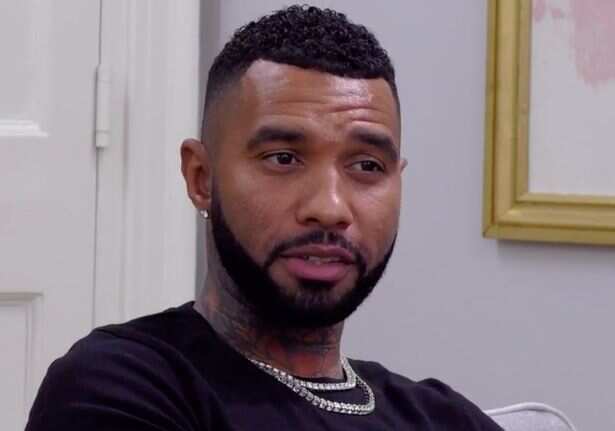 The decision to attend the E4 show as a couple in a bid to get therapy and save their marriage, Jermaine made some perplexing revelations. He went on to say that he was not sure if his habit of cheating on the girlfriends he had had before resulted from the fact that he was a bad boy, or from the issues he had for not having his mother around.
When Paul Carrick-Brunson asked where his mother was, he was quick to respond that she just was not in his life; hence, Jermaine did not form a relate-able bond to women. He said,
"She just wasn't in my life. When you've got a mother that bond is there, the way you love her people then take that into their relationships with a girl, they look at that woman and look at their mum. I've never had that."
He also revealed that Alice Goodwin and he had broken up at some point and that it was the darkest period for both of them. However, the two got a way of getting back together.
Fans were not taking these claims well as they wrote back. One fan alluded to the fact that the cheating problem that Pennant had was entirely on him and that it had nothing to do with his absent mother. Another fan was quick to note the fact that the footballer needed to grow up.
READ ALSO: Tana Mongeau wiki - age, net worth and hot photos
Alice's take
Alice, who is 33 years old, admitted that the problem with a trust might be the major reason behind the couple not having any kids. She said that if all was okay, then the two would have at least 3 kids running around in their house. She was keen to mention that the situation had prevented their marriage from progressing as it should. It appears as though Jermaine is having a difficult time convincing Alice to trust him again.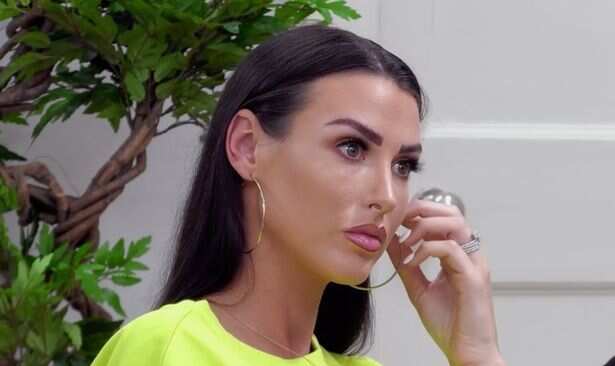 Jermaine Pennant wife's comments revealed that her husband knew about her take on the baby issue. When asked by Anna, she said that she could have another baby only when she is sure that she and her husband are going to be together for good. She also mentioned that it could only happen if their relationship is at a very good place. She went on to reveal the fact that there was a communication breakdown, most of the time. The two had different styles of communicating. While Alice is the kind that talks things out, Jermaine would go out on a bender and not show up the whole night. This would, in turn, infuriate her and make her call him in anger.
When Anna brought up the CBB issue and asked Alice what she thought about the fact that her husband suggested to another woman that he was single. Alice wedded Jermaine in 2014, and it was important to know what she thought of the fact that her husband did not mention the fact that he was married. The couple had confronted their trust issues on a special episode of 'The Jeremy Kyle Show' sometime back. Alice revealed that she had raised concerns when her husband kissed Chloe on a show and when the two were seen exchanging affectionate letters. This led to an Alice Goodwin Jermaine confrontation of sorts.
Jermaine said that he had nothing wrong. He also denied having done anything with Chloe but accepted that he had texted other women to get his fix. Alice said that he thought that the issue was blown out of proportion. She went on to ask Anna if she thought it was right and she said that it was not.
Jermaine Pennant has rubbed fans wrongly this time round. The issue about Jermaine Pennant's wife enduring his shortcomings is also puzzling as some people believe she deserves more. Fans suggest that he should work on his attitude and avoid making unnecessary excuses for his shortcomings. Some even think that he does not deserve Alice. As of now, Alice remains Jermaine Pennants wife, and all we can do is wish them well as they attempt to solve their marital challenges.
READ ALSO:
Who is Brooke Houts and why is she in the news today?
Miley Cyrus and Liam Hemsworth split: everything you need to know
Ben Foden wedding: all you need to know about his new wife
Source: Legit.ng