Naira Marley fans attack Raggedman: everything you need to know
Naira Marley fans are allegedly behind the attack on Michael Ugochukwu Stephens, popularly known by his performance name, Ruggedman. He was attacked on June 14 which was a Friday by unknown people as they were masked. The well-known hip-hop artist and a vocal advocate campaigning against advanced fee fraud, popularly referred to as Yahoo, was attacked in a London restaurant by unknown people.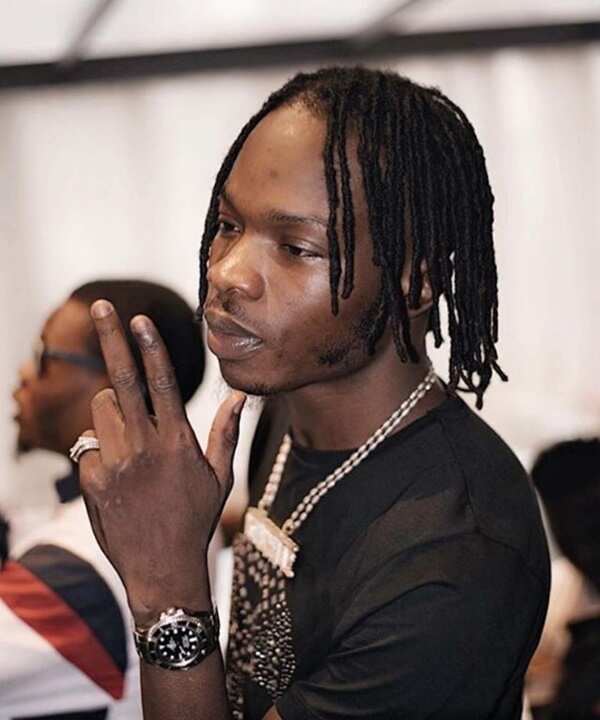 The attack which Ruggedman shared in a video confirming that he was okay, showed chairs flying past as he was being dealt with mercilessly. While no tangible information is available yet about who the attackers were, a lot of reactions have come forth, especially on online platforms. There seems to be a buzz of activities online since the occurrence of the incidence.
Some people have linked the attack to Naira Marley's fans who they think may have been agitated by Ruggedman's presence. Naira, otherwise known as the Am I A Yahoo Boy crooner, has been let go released by the EFCC (Economic and Financial Crimes Commission). While Naira could be innocently singing his hit songs and exciting fans, it has been said that his songs, in a way, knowingly or unknowingly, seem to support the vice of online fraud.
Online reaction after Raggedman was attacked
Well, there was bound to be some sort of reaction after the surprising and rather shocking incidence that happened in a foreign land. Without saying it, the subject on Yahoo is a heated one, more so when a star and darling of the people seems to be caught up in middle the whole saga. Clearly, things will definitely not go down well with his quarters even if his intention is not violence.
Instagram post
In his post, the assaulted celebrity explains that he will not be dissuaded from his goal. He terms the attack to be a non-deterrent as he refers to his attackers as misguided young boys who would not make him stop fighting for the youth. He even went on to make fun of how the eatery's owner was just focused on getting his money.
In a second Instagram video post, he assured fans and all concerned that he was okay. He went on to say that he was truly okay despite the beating. He also thanked them for showing concern.
READ ALSO: Wale Kwame - All Over You ft. Davido, Kwesi Arthur: video, lyrics, reactions
Twitter reactions
There was a lot to say after the incident happened. This is best represented by the views of Nigerians and other people across the globe. Most people condemned the act as cowardly, with others saying that they were not surprised it happened in the first place. The following are a few Twitter reactions from people that weighed in on the matter.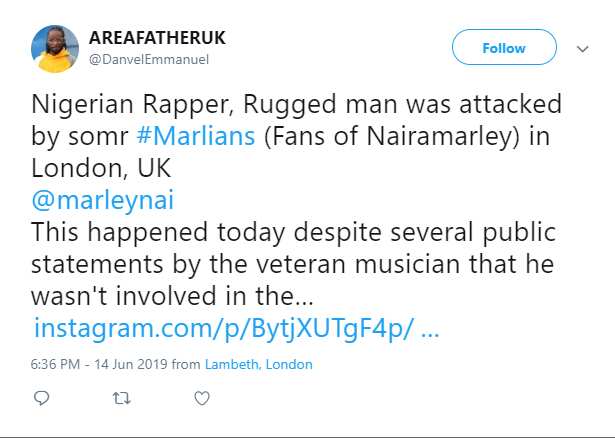 This was a report distancing Marley from the attack.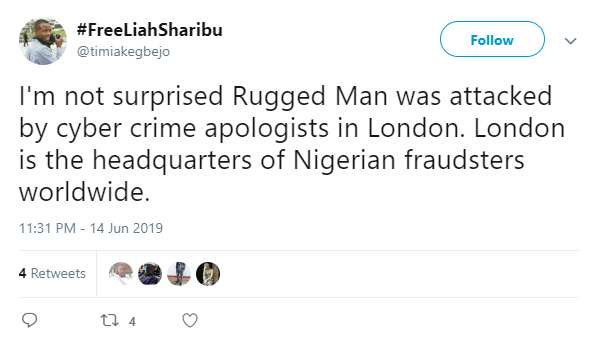 Here, a fan believes that the attack may not have been very surprising, especially because it happened in London. According to him, this is the headquarter of all Nigerian cybercrime. It is only sensible, therefore, that anyone preaching a different gospel, especially one that is against their operations would be considered an enemy.
Was Naira Marley involved?
The fact that the attack happened in the wake of his release by the EFCC causes a lot of suspicions. Even so, Naira Marley has distanced himself from the attack. After all, you are never in control of your fans anyway. This could just have been the case of fans gone wild or an entirely separate incidence. The whole truth can only be revealed once investigations are done.
READ ALSO:
Burna Boy - Anybody: video, lyrics, reactions
Teni - Power Rangers: video, lyrics, reactions
Johnny Drille - Papa: video, lyrics, reactions
Source: Legit.ng