Regina Hall bio; age, height, is she married?
She first got the Hollywood spotlight shining on her when she played "Brenda Meeks" on the horror parody movie series famously known as the Scary Movie. Regina Hall has now gone on to become a certified Hollywood star and a household name. If you are wondering about Regina Hall and her rise to fame, then you are in the right place.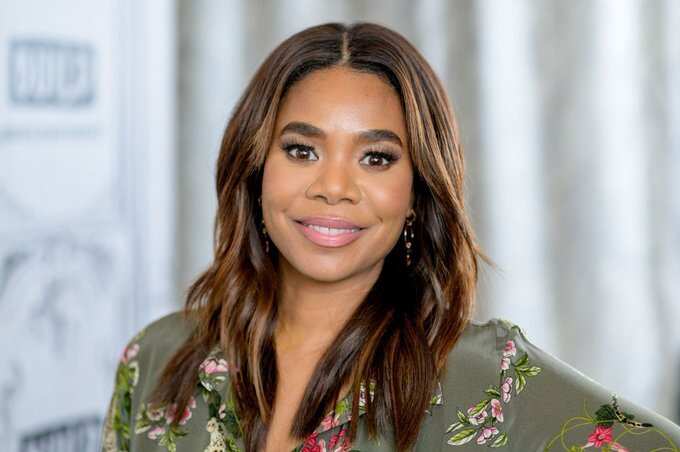 Once film creators realized the talent that Regina Hall possessed, they offered her more roles, and this went on to ensure that she would become one of the most famous female African-American powerhouses in the movie industry.
Regina Hall profile summary
Name: Regina Lee Hall
Date of birth: 12th December, 1970
Place of birth: Washington D.C
Current residence: Los Angeles, California
Zodiac sign: Sagittarius
Nationality: American
Ethnicity: African-American
Hair colour: Black
Eye colour: Dark Brown
Husband: N/A
Occupation: Actress and comedian
Regina Hall bio
The beautiful and talented actress was born in Washington, D.C. to parents, Odie and Ruby Hall. Her father worked as an electrician/contractor while her mother was a teacher. It is still unknown if she has any siblings.
Not much is known about her younger years growing up or school years. However, Regina attended Fordham University, where she graduated in 1992 with a major in English. After this graduation, she chose to further her education by attending New York University. After 4 years, she graduated in 1997 with a Masters in Journalism.
Her interest in film and acting came once she booked and did a couple of commercials. She got a few minor roles in movies. Her first film role was in the movie The Best Man in 1999. In the year 2000, she received a role that would make her the powerhouse that she is today. The famous Scary Movie hit the theatres with Hall as Brenda Meeks. She was thirty years old at the time, but no one could tell as she has maintained such a youthful look and glow. The movie went on to have 4 other movies in its franchise. Regina Hall appeared in all except the last movie that was released in 2013.
She now has fifty credits to her name in movies and series that she has acted in. With such incredible credits, it is hard to imagine that she once wished to quit acting for good and join a convent to become a nun. She, however, was rejected by the nuns and soon after landed a role in the TV series Law and Order
READ ALSO: Aja Naomi King bio: age, height, boyfriend, net worth
Regina Hall age
The actress/comedian was born on 12th December 1970. She is currently 48 and will be turning 49 later this year. This shows that she started acting quite late in life but has still made a name for herself rivalling even younger actors and actresses.
Regina Hall height and body measurements
Hall stands at 5 feet and 4inches (163cm). She weighs 58kgs (128pounds). She has an amazing hourglass figure whose bust-waist-hip measurements are 34-23-35.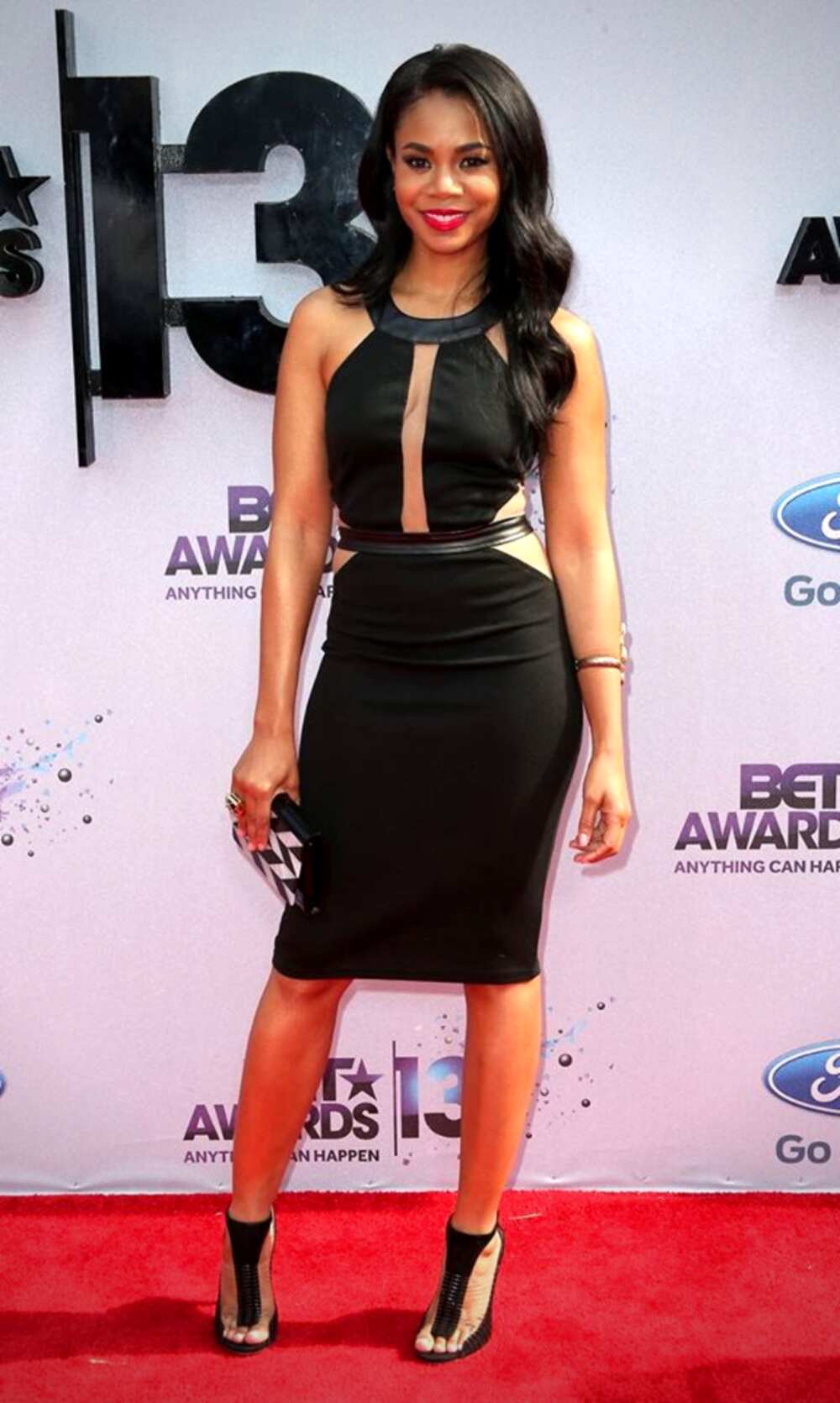 Regina Hall net worth
Hall's net worth is estimated to be a cool $4 million. The money comes from 20 years of acting. She has other earnings from other sources such as being a regular writer for ABILITY magazine. She is also the brand ambassador for White Diamonds Lustre.
Is she married?
Regina is not married and neither does she have any children. She, however, has been linked to several names in the Hollywood movie circles. Some of these names are:
Chadwick Boseman — After the 2018 Oscars, Chadwick and Regina were spotted going to an after party together, and rumours started flying around. The two, however, are just friends as Boseman has a girlfriend
Hill Harper — On the premiere episode of Unsung Hollywood season 4, Hill admitted that he had once dated her. He described her as one of the most beautiful, funny and amazing women.
Damon Wayans — The two had a relationship before 2005.
Sanaa Lathan — In 2016, there were rumours that she and Sanaa were in a relationship. She, however, denied this during an interview.
She once said that she is happily single and finds no problem in being single.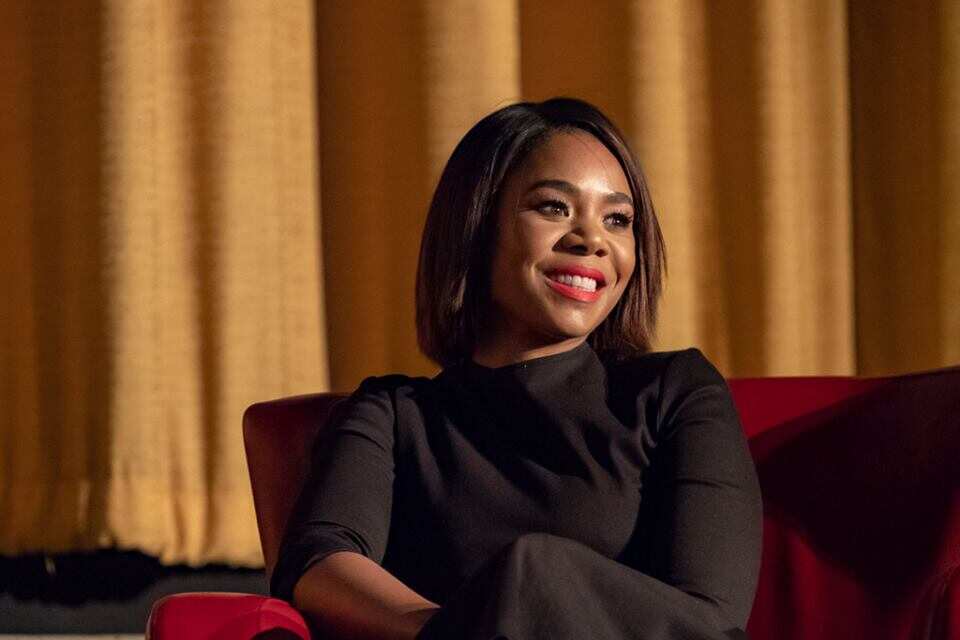 Regina Hall movies
Being in the movie and TV industry since 1999 means that Regina Hall has quite the resume. She has been in TV series as well as a multitude of movies. Here are some of her best ones:
Little (2019) — Working alongside Issa Rae and Marsai Martin, the movie tells the story of how a ruthless tech executive has her world turned upside down when she wakes up in the body of her pre-teen self.
The Hate You Give (2018) — Based on a novel of the same name, Regina plays the mother of a young girl who is going through a terrible time after witnessing the death of her friend during a police shooting.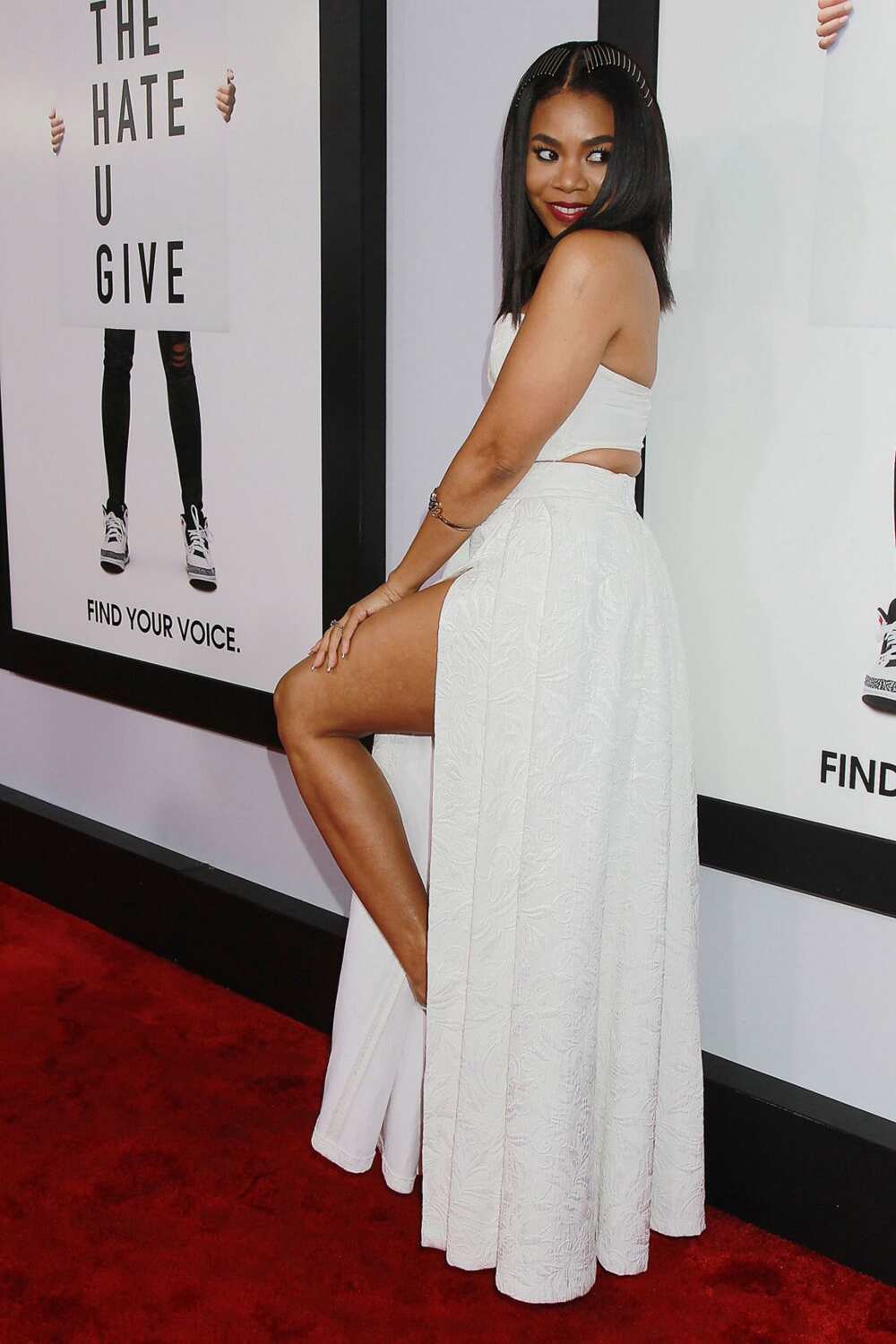 Girls Trip (2017) — With a cast made up of actresses such as the hilarious Tiffany Haddish, Jada Pinkett Smith and Queen Latifah, you know that the movie is going to be top notch. It is truly one of the funniest movies of 2017.
Scary Movie 1-4 (2000-2006) — No Regina Hall movie list would be complete without including these movies. The parody franchise is not only really funny but also they brought Hall's name to the masses.
When the Bough Breaks (2016 ) — A beautiful power couple struggles of no avail to have a child of their own. After many failed attempts, they choose to have one via surrogate. The surrogate seems to be all that they prayed for, but as days go by, they realize that maybe their baby is being carried by a psychopath.
Think Like a Man 1 & 2 — The whole cast delivers powerful performances as they showcase romantically challenged couples as they try to navigate the different challenges they all face in their relationships.
Black Monday — Airing on Showtime, the series is set in 1987 and shows what happened on Black Monday — the worst day in Wall Street and stock market history.
These are just a few of the movies she has given stellar performances in. There are many more out there. Everyone should make a point to watch them as she is a phenomenal actress.
Now that you know more about Regina Hall, go ahead and support her by watching her movies. You can also follow her on social media on Instagram, Twitter and Facebook.
READ ALSO: Actor Hill Harper biography: parents, education, net worth, is he gay?
Source: Legit.ng