www.ui.edu.ng | UI portal, courses and fees
Good news for future students who would like to get their education at the University of Ibadan! There is a portal for this institution where you can learn everything about the University of Ibadan school fees and courses. The UI portal is full of useful information which could be beneficial to new students.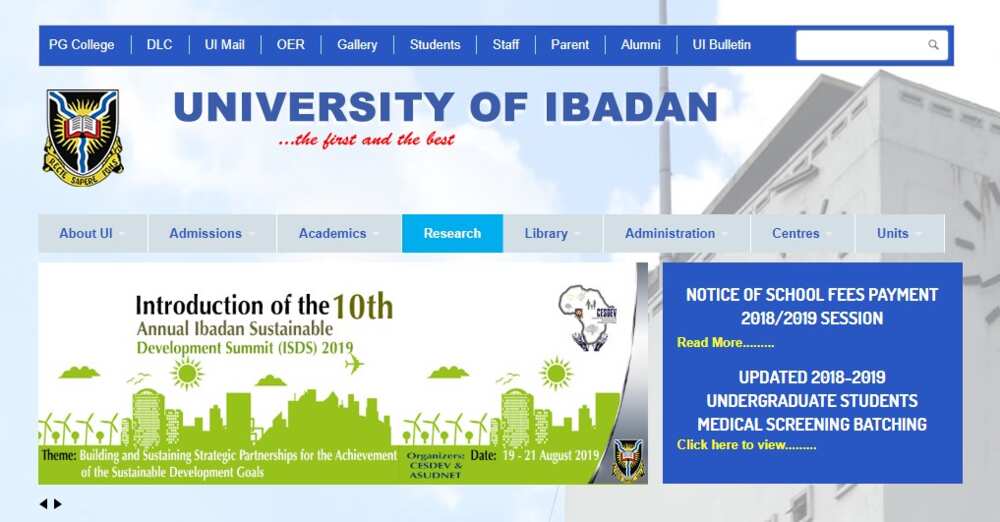 The University of Ibadan, which is sometimes shortened to Unibadan or UI, was established in the year 1948. The important thing about this educational institution is that it was the very first University in Nigeria, though at the beginning it was a college. The first courses were Science, Arts and Medicine, which eventually expanded and the students got more opportunities to learn their desired disciplines.
Today, the graduates make significant contributions to the various spheres of development in Nigeria, including economy, politics, industry and culture. Amazing discoveries and innovations in technology, business, science, agriculture and medicine are made as a result of their high-quality education and commitment.
Of course, the university of such a reputation and qualification has its own official website, where interested people can find out what they need to know about studies and everyday life of Unibadan.
University of Ibadan official website: what is it like?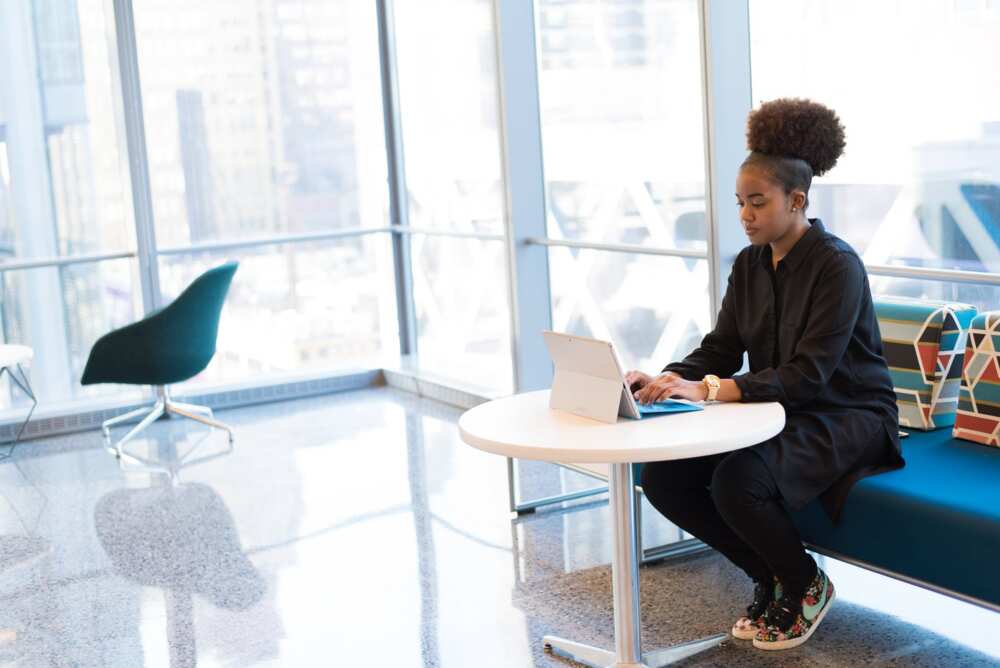 The catchphrase of the University of Ibadan, which is listed on the official site www.ui.edu.ng, is "the first and the best". Therefore, students are expected to live by this slogan and excel in their preferred area, making the first Nigerian University proud. The website has a lot of sections that can be of interest to the current and future students. Among these are:
PG (Postgraduate) College — here you can receive all the updated information about getting postgraduate education. There is a wide range of programs that the students can choose from and continue their studies.
DLC (Distance Learning) — this is for the students who would like to study at Unibadan long-distance. Due to the progressive online technologies, there is an exciting possibility to enrol in the institution and study without attending classes.
UI Mail — this section is dedicated to the messaging and communication between people involved in university life.
OER (Open Educational Resources) — here, the students can find all the necessary resources for Unibadan courses. Such section was created to ensure comfortable studying.
Gallery — here you can find all the latest photos from university life.
Students — check out the latest updates from the life of students, such as their affairs, union and societies, among many other things.
Staff — read about the university staff, their honours, experience and qualifications.
Parent — it is a special section for parents of the students.
Alumni — here, the list of notable Ibadan alumni can be checked out.
UI Bulletin — it is a special section where all the latest achievements are listed day by day.
UI portal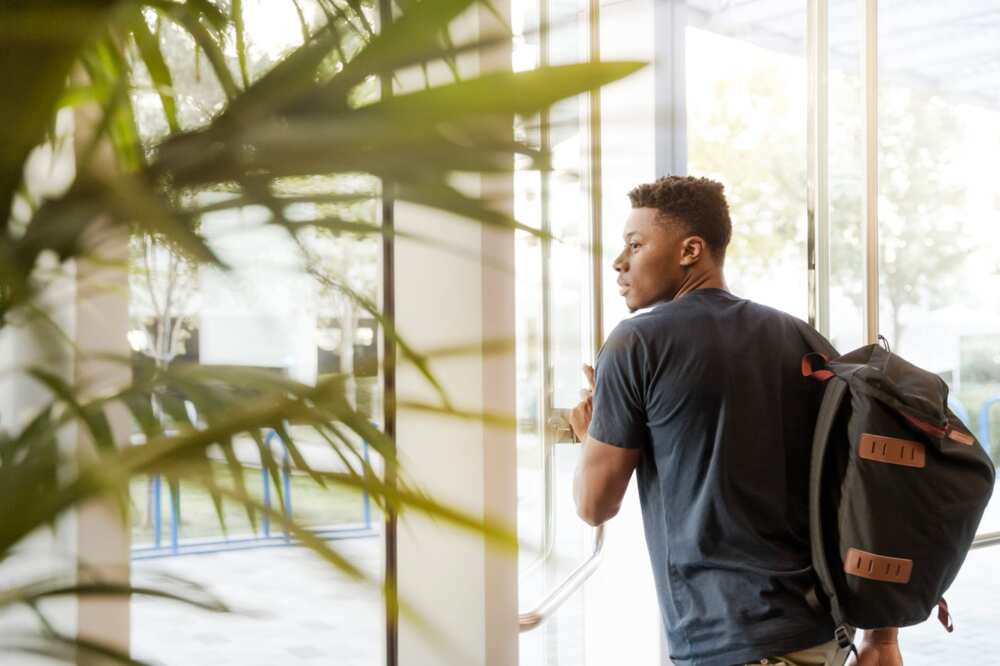 The official University of Ibadan website has a portal, where everyone who is a student can register and create their account. The process of registration is relatively simple, and it needs to be done by every person who was admitted to the "First and Best" educational institution.
To view your details as a fresher, you should:
Find the "Student portal" section in the lower part of the page, and click on it.
Open the "New students should click here to login" tab.
Enter your JAMB registration number as a username. Your first login surname will be a password, and in a compound name, you should not use a hyphen. The password can be reset if you forgot it.
Log in.
All the returning students need to perform the following steps:
Open the "Students login" tab.
Enter the data.
Choose "My preference".
Update the personal data by clicking to edit it.
Click "Update".
University of Ibadan fees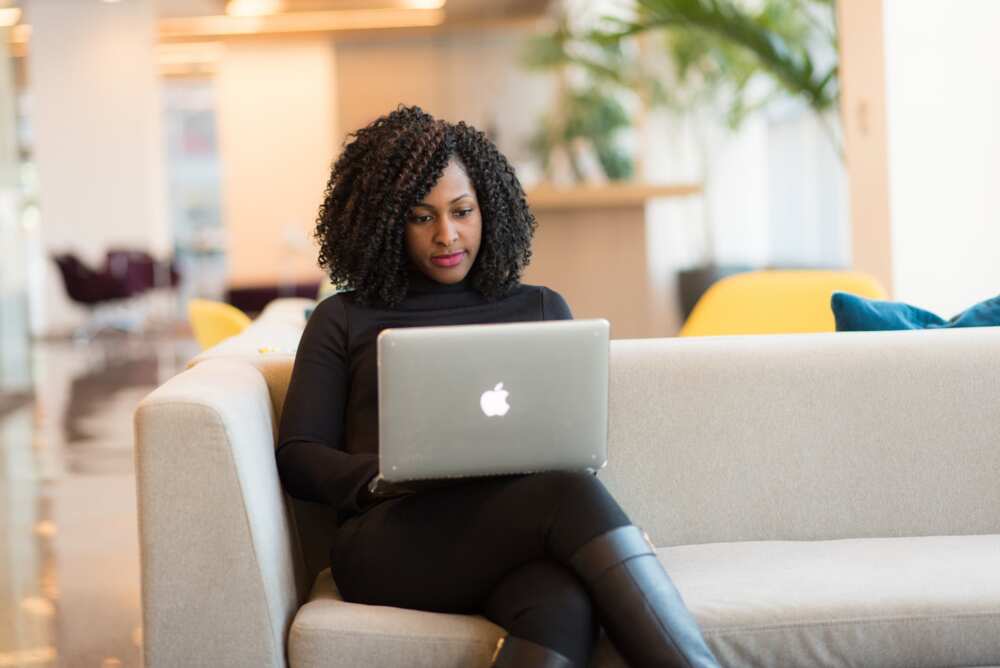 The latest fees payable for Unibadan can be found on the official website. Paying your fees for school is not too tricky — you only need to perform a few fairly straightforward steps:
First of all, log in to your account that was created.
When you open the portal, there will be a "fee payment" page that you can see. Open it.
Then, click the tab "Pay your fees". The fee type needs to be selected before you click on "Add selected items to my fees list" and proceed further.
When you reach the next step, you have to check the box against Remita. Afterwards, the button "Post now" should be clicked. This is when your fee statement will appear, and you need to copy your reference number.
Choose the step "proceed to the gateway" and expect refreshment of the page. It will refresh, giving you access to the Remita Platform, where you can view all the modes of payment.
Pick any of the payment modes that apply to you: this can be either card payment or internet banking. Choose the bank that you use and pay the amount of money that is needed.
Choosing "Pay at the bank" will cause you to write down RRR (which is Remita Retrieval Reference). This number needs to be taken to the bank, where you will be able to pay your fees.
The final step would be returning to the portal and submitting your courses to the faculty officers before the closing date of registration. Be careful with the dates and try not to leave the payments for the last day.
READ ALSO: www.uniabuja.edu.ng | UniAbuja portal login
University of Ibadan courses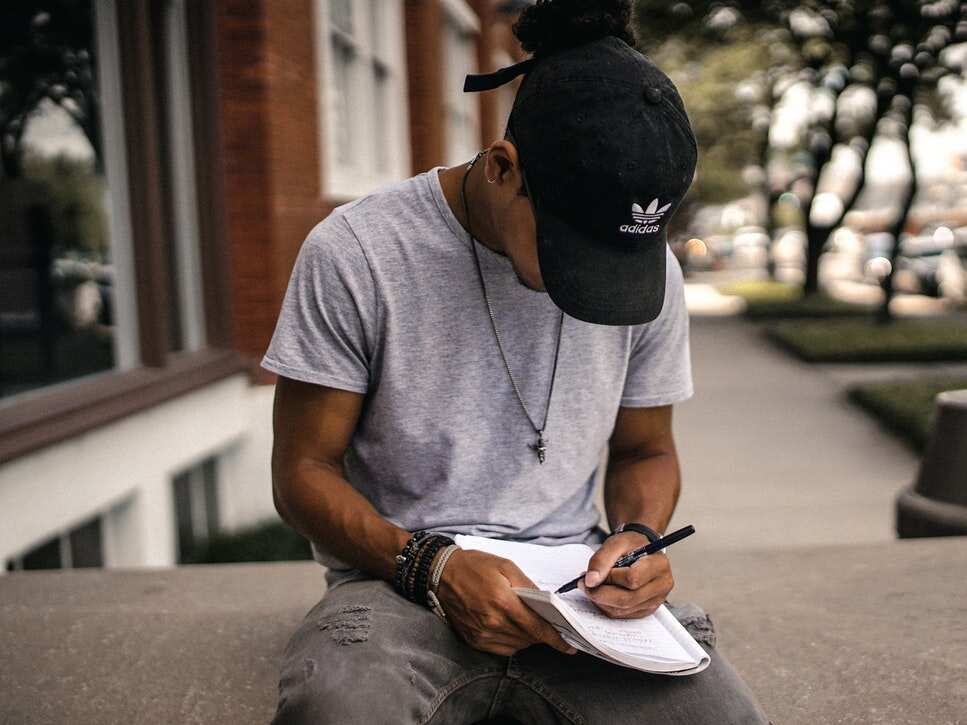 There is a wide variety of courses in Unibadan, so every potential student can pick something their heart desires.
College of Medicine: Medicine & Surgery, Dentistry, Physiotherapy, Biochemistry, Physiology, Human Nutrition, Nursing Science.
Pharmacy.
Veterinary Medicine.
Arts: Arabic Language & Literature, Islamic Studies, Archaeology (Archaeology with History, Archaeology with Classics, Archaeology with Religious Studies), Anthropology, Classics, Religious Studies, Communication & Language Arts, Linguistics and African Studies (Linguistics, Yoruba, Igbo), History, English Language & Literature, Philosophy, European Studies (French, Russian, German), Theatre Arts.
Agriculture & Forestry: Agriculture, Fisheries and Wildlife Management, Forestry Resources Management.
Law.
The Social Sciences: Economics, Geography, Political Science, Psychology, Sociology.
Technology: Agricultural & Environmental Engineering, Civil Engineering, Industrial Production Engineering, Petroleum Engineering, Electrical & Electronics Engineering, Mechanical Engineering, Food Technology, Wood Products Engineering.
Faculty of Science: Archaeology Single Honours, Archaeology Combined (with Geology, with Geography, with Zoology, or with Botany), Anthropology, Chemistry, Industrial Chemistry, Geography, Computer Science, Geology, Mathematics, Physics, Statistics, Zoology, Botany, Microbiology.
Education: Adult Education, Educational Management, Teacher Education (Arts, Social Sciences, Science, Pre-Primary Education), Special Education, Human Kinetics, Health Education, Guidance & Counselling, Library Studies.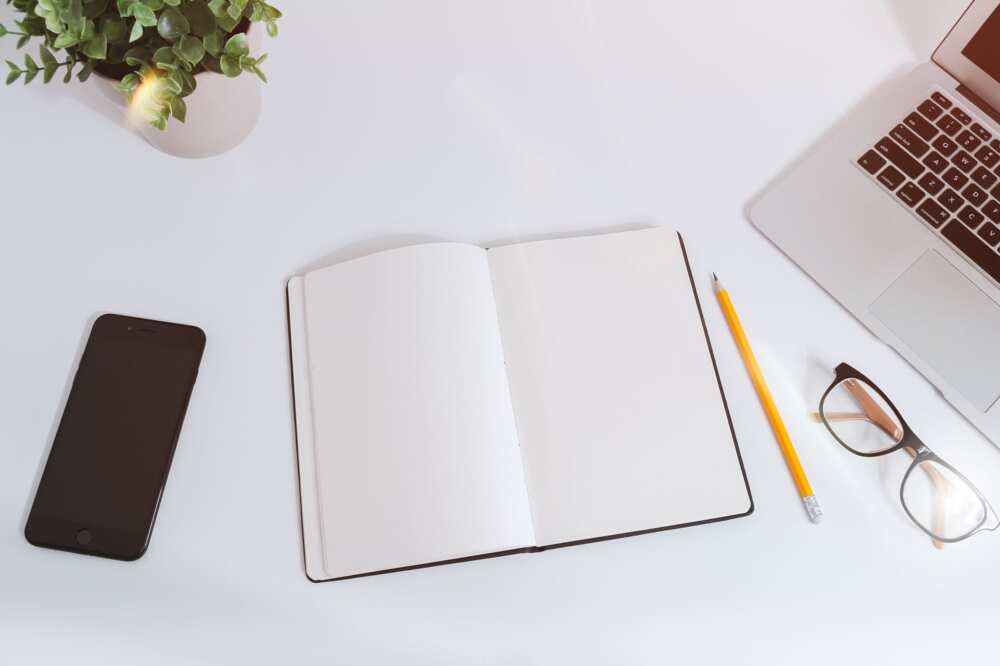 The UI portal was created to allow students to register for courses, pay their fees and check out the latest news from the life of the University of Ibadan.
READ ALSO: myunical.edu.ng | UNICAL portal login and admission checker
Source: Legit.ng