UNIUYO portal admission and fees 2019/2020
Are you a student of the University of Uyo looking for vital information about the institution? Perhaps you are someone planning to join the university but are stranded on where to begin the application process. Well, the UNIUYO portal provides all the details you need, from school fees to admission and how to contact the staff.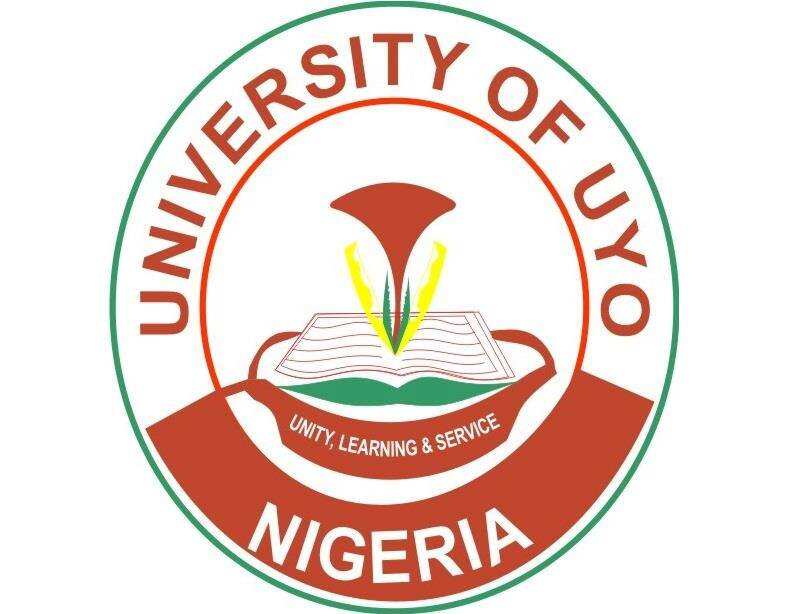 It is easy to access the UNIUYO website using a personal computer, tablet or mobile phone at the comfort of your home. You do not have to travel to the university to inquire about the information available on their website.
UNIUYO portal
To visit the University of Uyo portal, use the link www.uniuyo.edu.ng. The website offers a lot of information on the institution, categorised in different tabs. You will find more about the university management, council members, admissions, schools, faculties, e-portals and details about its library. The site also has other vital categories including latest news and updates on the university, photo and video galleries of past events, publications and lectures among many more.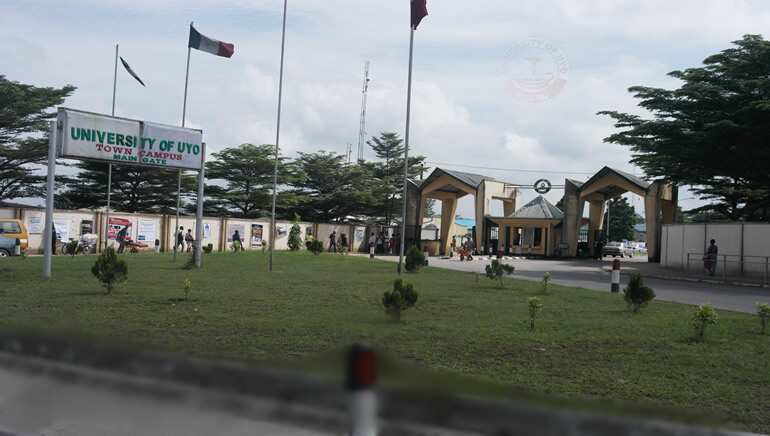 The university portal
Under this section, you will find details on the visions, mission, core values, goals, objectives, and history of the institution.
Management
If you want to know the university of Uyo management and their respective positions, then you can click on the management tab. It includes the vice-chancellor, DVC administration, DVC academic, registrar, bursar, and librarian.
Council
This section has details of the Chancellor and Pro-Chancellor.
UNIUYO admission portal
The section provides visitors with guidelines for the application process and entry requirements for undergraduate and postgraduate programmes. Those planning to enrol for various studies or join the school of continuing education can also get assistance under this section.
Schools
You can find more about the schools and the available programmes under this section including certificate, diploma, degree, and postgraduate courses.
Faculties
The institution has several faculties including the faculties of agriculture, arts, education, engineering, and business administration among others as stipulated under the section. Also available include the personal profiles of professors and doctors who teach at the university.
UNIUYO eportals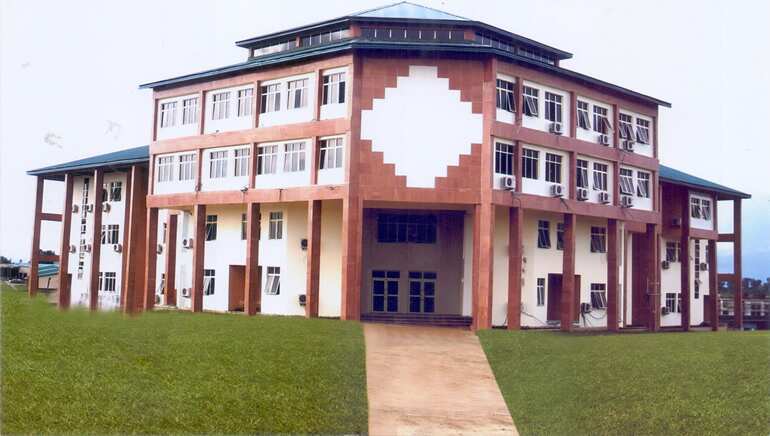 The UNIUYO eportal is a student platform containing personal details of learners. It is one of the unique sections in www.uniuyo.edu.ng which requires users to log in with their registration number and password. Learners can access admission forms, receive and print out invoices, receipts, and transcripts. Details on bursary and admission status are also available under this section.
Library
Students can find out more about the university library and know where to get relevant resources. This saves the time of searching for a book or material.
UNIUYO school fees 2019/20
Both new and returning students of the university must pay a range of school fees for their studies. The total cost for returning learners adds up to N60,000. New ones will pay up to N70,000, excluding a non-refundable acceptance fee of N25,000 for candidates admitted via direct entry system. Here is a breakdown of what learners are expected to pay at the university for the 2019/2020 academic year.
Tuition: Free of charge for all students
Caution: N2,000 for freshers only
Examination fee: N2,500 for both new and returning learners
Tertiary Institution Social Health Insurance Programme (TISHIP): Both students pay N2,000
Student handbook: N500 for freshers only
Student union dues: N500 for both learners
Games/sport: N700 for both students
Library fee: N2,000 for both new and returning learners
General studies registration handbook: N3,250 for freshers and N1,000 for returning ones
Student union constitution/books: N400 for fresh learners only
X-Ray/lab test: N2,500 for freshers only
Personal Accident Insurance Scheme: N400 for both new and returning learners
Identity card: N1,000 for freshers only
Laboratory (for science and science-related courses): N2,000 for both learners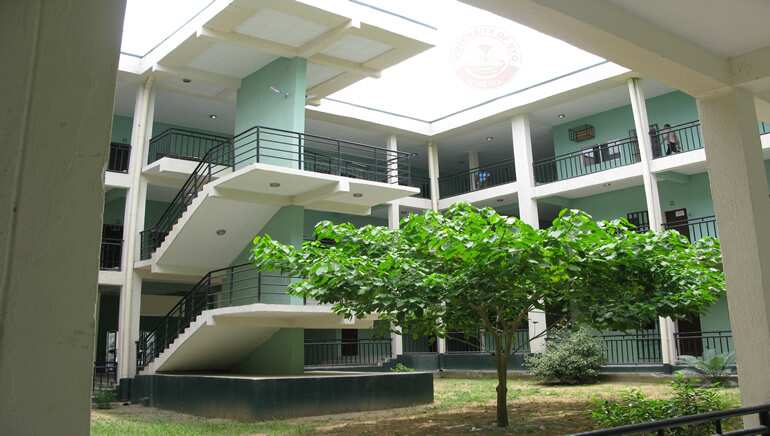 Utilities/services: N5,000 for both learners
Screening/verification of results: N1,000 for freshers only
University calendar: N500 for freshers only
Clinical fees (pharmaceutic/medical students): N5,000for freshers and N2,500 for returning ones
Workshop Fees (Engineering and Environmental studies): N2,000 for both new and returning students
Production fees/studio (Communication Arts, Theatre Arts, Music): N5,000 for both new and returning learners
Finance charge: N1,000 for all
Database charge: N2,000 for both new and returning ones
ICT project: N3,000 for everyone
Development levy: N20,000 for all
Facility management: N5,000 for both learners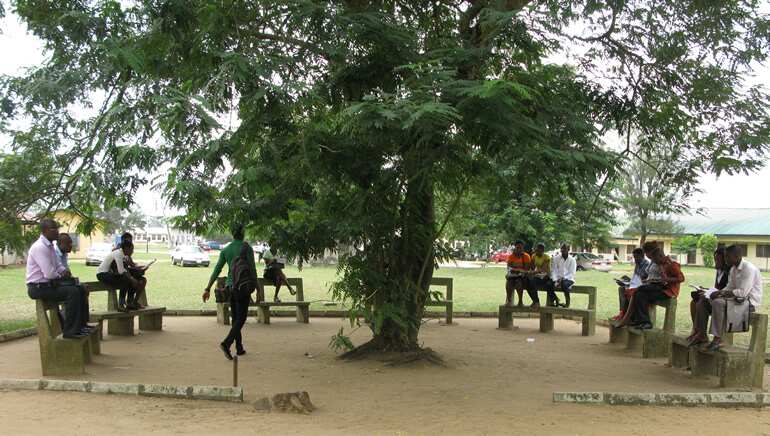 Learners will also be required to cater for the following additional charges:
Accommodation/bed space is N500 for both learners.
Entrepreneurial Studies I & II is N2,000 for both new and returning ones. It is only be paid by newcomers who enter the university via direct entry or 200 level UTME ones.
Hostel maintenance fee is N8,000 for all students accommodated in the university hostel.
Clinical students hostel charge N20,000 for returning students only. It, however, only applies to those accommodated in the clinical hostel.
You can share the information in this article with friends and colleagues who may be interested in studying at UNIUYO. The UNIUYO portal provides all the details on courses offered in the university, how and what it takes to get admission into the institution.
Source: Legit