30 happy birthday my love quotes, wishes and messages
A birthday is a special day. Different people go out of their way to create memorable moments with their loved ones. There are many different ways a person can express their feelings to someone on their special day; it can be getting them a gift, sending happy birthday my love messages and wishes and also spending quality time with the person. Each person has their favourite way on how this day should be celebrated. All that matters is something that will make them feel special on their special day.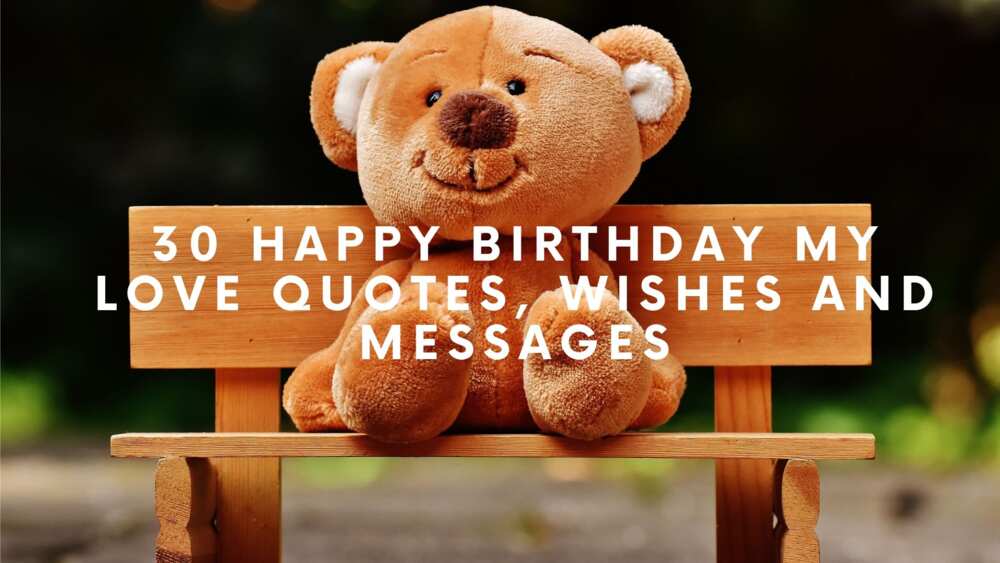 It is a blessing when one is granted another year. Doing something that will bring a smile upon your face is fulfilling. It does not have to be expensive; you can make it simple but fun.
Top happy birthday my love quotes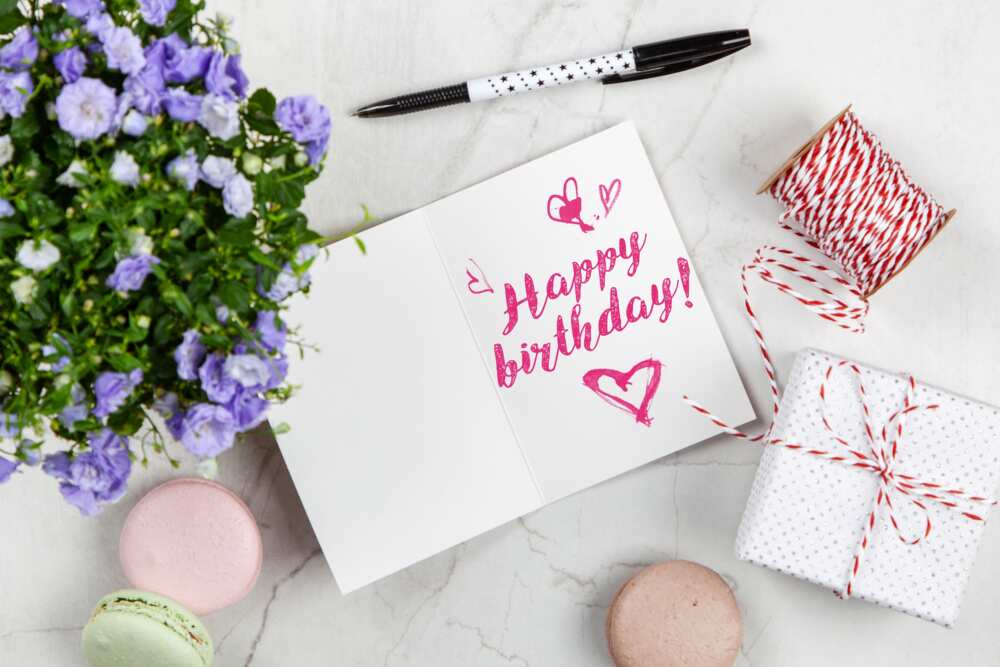 "One of the best moment I enjoy is celebrating another birthday with you. I hope this day brought you joy, and my wish is always to see you happy." — Anonymous
"Grow old along with me! The best is yet to be, the last of life, for which the first was made." — Robert Browning
"Hi love, as you celebrate your birthday, I want to make this day memorable by doing everything that brings a smile on your face. Hugs and kisses!" — Anonymous
"Do not grow old, no matter how long you live. Never cease to stand like curious children before the Great Mystery into which we were born." — Albert Einstein
"Today it is all about us, leaving everything else behind. You deserve my time, a good celebration and a big birthday. All that, I will grant you." — Anonymous
Happy birthday love of my life
"Relationships are not easy, but you make it easy for me to fall in love with you, stay in love, and want to spend the rest of my life with you. Celebrating this special day mean so much to me and I look forward to many more." — Anonymous
"My wish for you is that you will always be cheerful and happy. I may not express my feelings best with words, but my hug will bring an understanding of how much I love you. Happy birthday, my love." — Anonymous
"Fly free and happy beyond birthdays and across forever, and we'll meet now and then when we wish, in the midst of the one celebration that never can end." — Richard Bach
"At the age of 20, we don't care what the world think of us; at 30, we worry about what it is thinking of us; at 40, we discover that it wasn't thinking of us at all." — John M Eades
"For it was not into my ears you whispered, but into my heart. it was not my lips you kissed, but my soul." — Judy Garland
Happy birthday message to my love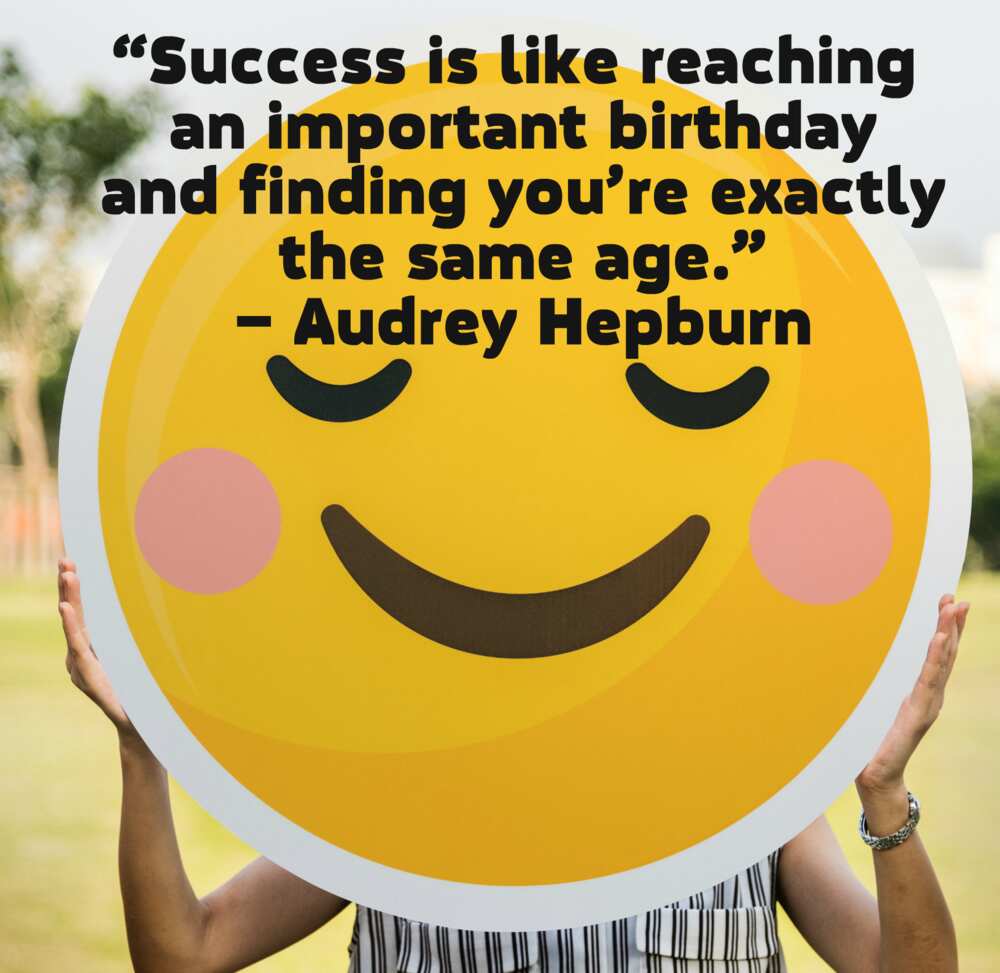 "My love, there is nothing I cannot do to bring a smile on your face. Babe, I love you with all that I am and with all that I have. I hope you will always remember that. Happy birthday, love." —Anonymous
"Success is like reaching an important birthday and finding you're exactly the same age." — Audrey Hepburn
READ ALSO: 30 inspirational Tupac quotes about love and life
"Before you came into my heart, I did not believe in soulmates. But there is no doubt you are my other soul; I finally feel at home with you. I am complete and delighted. Happy birthday, my love." — Anonymous
"Today you are you! That is truer than true! There is no one alive who is you-er than you!" — Dr. Suess
"The best way to remember your wife's birthday is to forget it once." — H.V Prochnow
Happy birthday, I love you!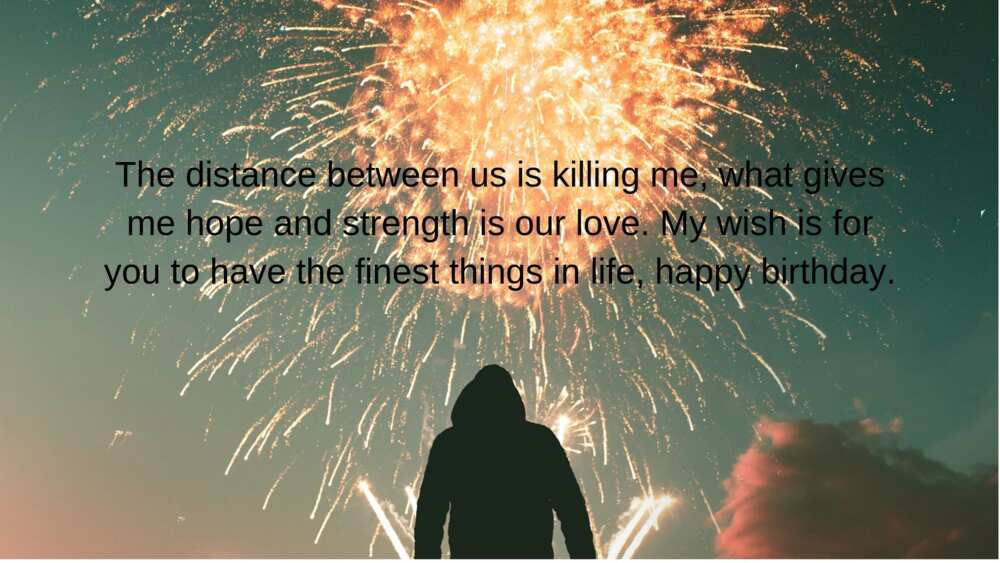 "Every morning, I get up loving you more than the previous day. I am so excited to share this journey with you. My wish is that nothing will come between us and take away this special bond. Happy birthday to my love!" — Anonymous
"Don't just count your years, make your years count." — George Meredith
"Your smile brings peace, and this is why I am always looking for a way to brighten it up. May today bring you the sweetest and most beautiful moment in your life. Happy birthday, my darling!" — Anonymous
"The distance between us is killing me, what gives me hope and strength is our love. My wish is for you to have the finest things in life, happy birthday." — Anonymous
"Wrinkles should merely indicate where smiles have been." – Mark Twain
Happy birthday my love quotes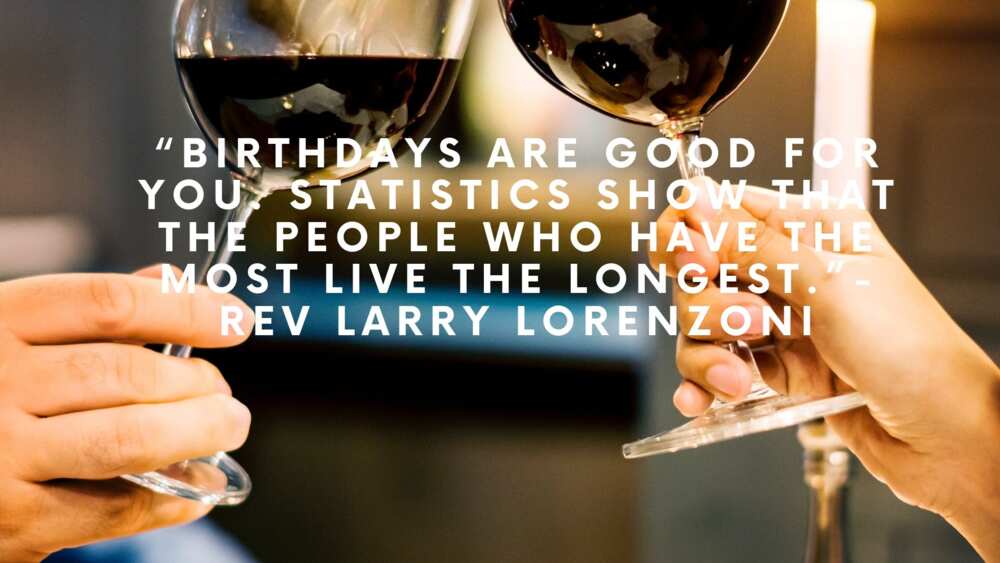 "Happy birthday! It is time for you to make a wish. I am so glad that mine was granted the moment I met you. Happy birthday!" — Anonymous
"You are the sweetest person I have ever met. Let us celebrate your birthday and sweetness by drinking wine and eating your favourite chocolate fudge cake. Happy birthday, babe!" — Anonymous
"Birthdays are a great time to stop and appreciate gravity. Sure, it makes things sag as you get older, but it also keeps your cake from flying all over the room so you don't have to chase it." – Greg Tamblyn
"Happy birthday, my king! If wishes were horses, my wish would be to write a poem for you across the sky so that everyone would know my special person and how loved he is." — Anonymous
"Birthdays are good for you. Statistics show that the people who have the most live the longest." — Rev Larry Lorenzoni
Happy birthday to my love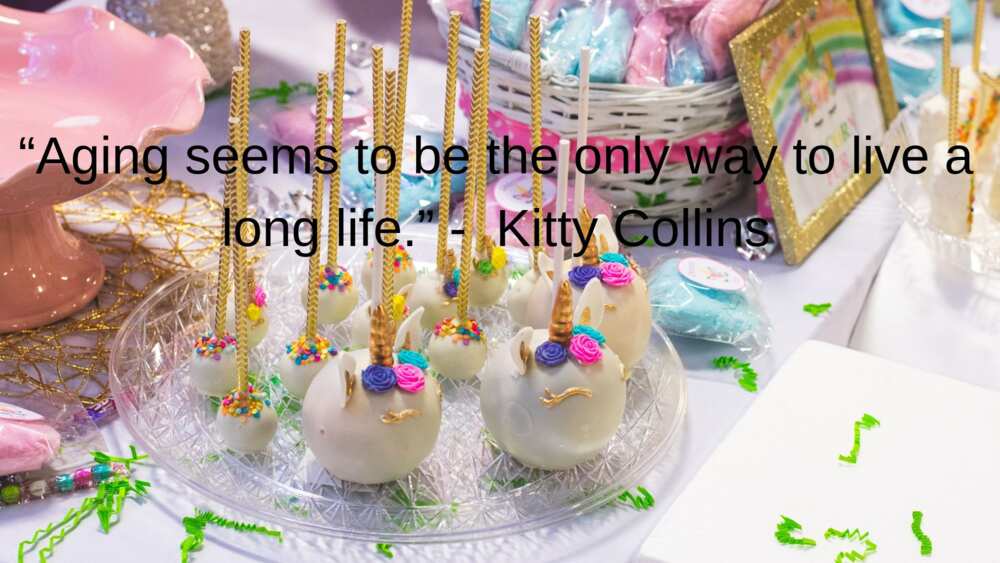 "Aging seems to be the only way to live a long life." — Kitty Collins
"Youth is happy because it has the ability to see beauty. Anyone who keeps the ability to see beauty never grows old." – Franz Kafka
"A new year, new goals, a fresh start, and an excellent time to start new adventures. Move forward with courage and confidence. You mean a lot to me. Have a blessed beginning!" — Anonymous
"Happy birthday to a funny, gorgeous, and smart person who is a constant reminder of how blessed I am. Have a blast today!" — Anonymous
"As you grow older three things happen. The first is your memory goes, and I cannot remember the other two." — Norman Wisdom
When a person receives a happy birthday my love message, they feel loved, wanted, and cared for. Happy birthday my love images can also be used to spice the message. You can go out of your way to do something, either big or small for this person. What counts most is your thoughts about them on their special day.
READ ALSO: 25 forgiveness quotes that will teach you about letting go
Source: Legit.ng