Brianna Hildebrand shot to fame after her appearance as Negasonic Teenage Warhead in the movies Deadpool 1 and 2. She has since become a household name, and the public is looking to the young star to see what she is going to do next.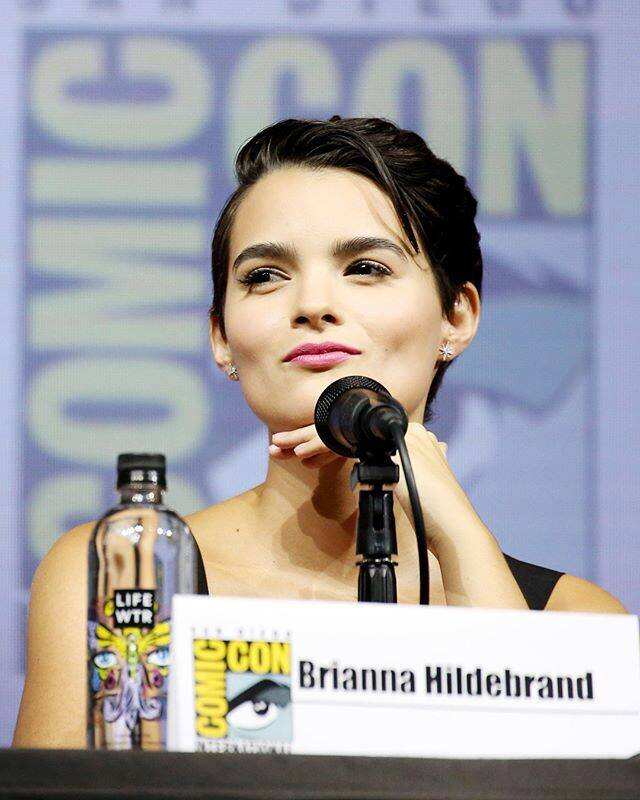 Born in College Station, Texas, as Brianna Caitlin Hildebrand, she started her acting career in 2014 as 'Jen' in the TV series "Annie Undocumented". She went on to have other small roles in TV series as well as movies before getting her big break in Deadpool in 2016 and again in the movie's sequel Deadpool 2 in 2018. She is now making her mark as a great actress in Hollywood.
Profile summary
Name: Brianna Caitlin Hildebrand
Place of birth: College Station, Texas
Horoscope: Leo
Ethnicity: Multiracial (German, English, Irish and American)
Nationality: American
Religion: While she was born into a Christian family, Brianna hasn't spoken publicly about her religious views
Eye colour: Dark brown
Hair colour: Black
Marital status: Single
Brianna Hildebrand age
She was born on August 14 in 1996 which puts her among the generation "Gen Z". She is now 22 years old soon to be 23 in a couple of months.
Brianna Hildebrand height and body measurements
The actress is quite petite. She has a slim body build and stands at a mere 5 feet and 3 inches (160cm) and weighs about 50kgs (110 pounds). She also wears a 30B bra cup size. Apart from these few details, not much else is known about her body measurements.
READ ALSO: Pentatonix Scott Hoying bio: age, height, does he have a boyfriend?
Early childhood, education and career
Brianna was born to Veronica and Caleb Hildebrand who are staunch Christians as her father was Baptist church preacher. When she was younger, Brianna dreamed about being a singer-songwriter, and when she got her first guitar at the age of 12, she began writing her own songs. She later attended A&M Consolidated High School in her hometown of College Station in Texas and graduated in 2017 due to her busy career life and schedule.
From her first acting role in the series "Annie Undocumented", she has also had other roles in movies and series:
2015 — The Voice Inside and Prism
2016 — Deadpool and The First Girl I Loved
2017 — Tragedy Girls and The Exorcist (TV series)
2018 — Deadpool 2
2019 — Momster, Trinkets (TV series) as well as Love Daily
She also has two new movies that will be coming out in 2020. Clearly, the actress has been busy building her career and portfolio. She has been recognized for her acting prowess by being nominated and even won awards in different categories.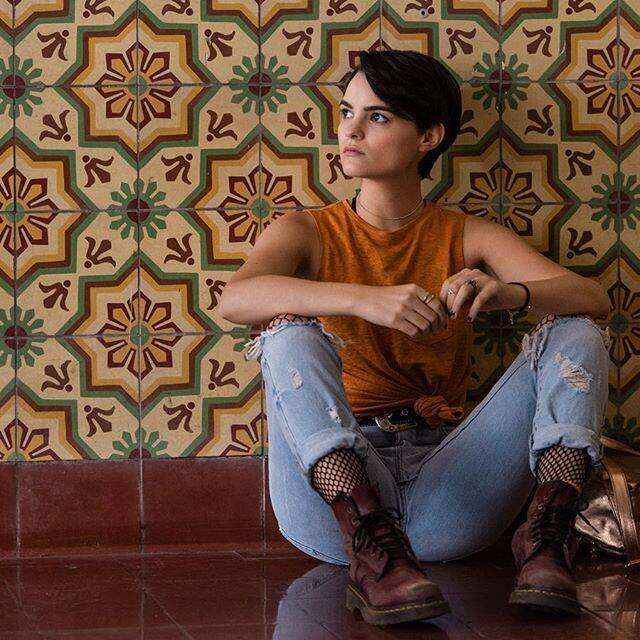 Love life: Is Brianna Hildebrand gay?
Deadpool's Brianna Hildebrand is not yet married. She is, however, in a relationship with her girlfriend Jonneke Grisham. Jonneke and Brianna met back in 2016 when Brianna was shooting for her movie "The First Girl I Loved". While she was the star of the show, her girlfriend to be worked in the back scenes of the film as a set dresser.
Brianna says that she realized pretty early in her life that she liked both girls and boys. In a YouTube video, she states that when she was quite young she had a crush on Jesse McCartney and at the same time had a huge crush on the actress Hillary Duff. She also admitted to having had a teenage crush on her Deadpool co-star Ryan Reynolds as she used to Photoshop herself into his pictures.
She says that her journey has not been an easy one. She grew up in a very religious household and knew that not everyone would be accepting of who and how she was. Even all through her school years, she often found it difficult as everyone tried to put a specific label on her. Now while she is very much a part of the LGBTQ community, but refuses to label herself. She says that she likes what and who she likes and that should be okay. Brianna Hildebrand refuses to be limited by labels, especially on her orientation.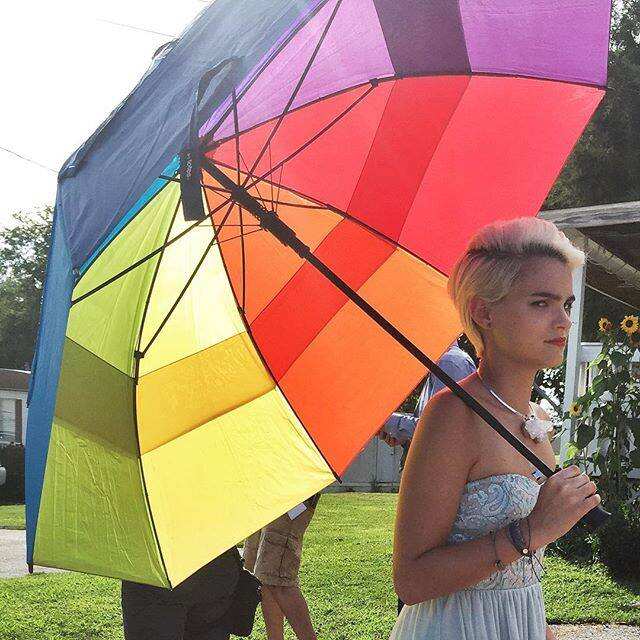 Brianna Hildebrand photos with long hair
Before she went for her casting call with Deadpool and starred in the movies, she had shaved her hair two years before that just because she felt like it. There was no major decision going into it. She said that she believes that hair does not define her as a woman. While she loves her new look, people are quite curious as to what she looked like with long hair.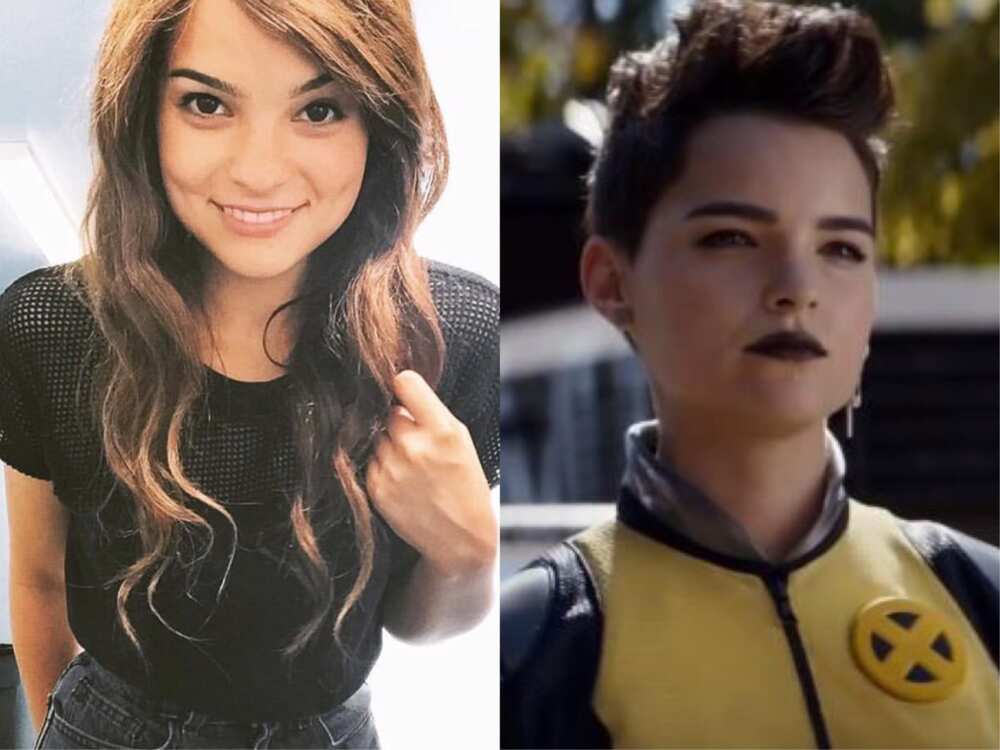 She posted a 2013 throwback picture on her Facebook page showcasing her much longer and seemingly blonde coloured hair.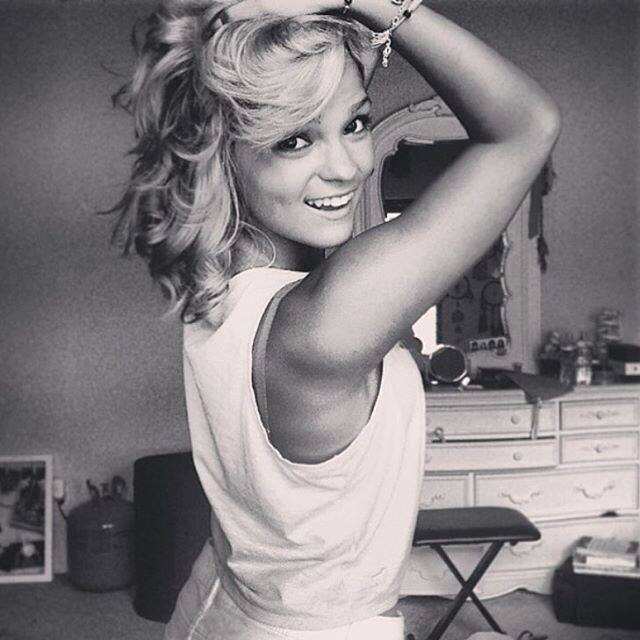 Here are a couple more Brianna Hildebrand photos with long hair.
While this is not her real hair, the wig definitely shows you how she would look with shoulder-length hair.
Here she also looks phenomenal with a shorter curlier bob cut wig.
Finally, the ultimate throwback to when she was a child with long hair all the way down to her back.
Based on the above Deadpool's Brianna Hildebrand bio, age, height, photos with long hair, it is very clear that the girl is beautiful, incredibly talented, has goals for her life, and at a very young age knows her own mind. Not many people can say that they have this much accomplished at a mere 22 years of age. We wish her all the best and hope to see her covering our screens more and more.
READ ALSO: Actor Ryan Potter bio: age, height, parents, is he gay?