Katie Pavlich bio: age, height, parents, net worth, is she married?
Katie Pavlich is a lady that will make anyone rethink the notion that reserved people are slow. Indeed, Katie is just the opposite of slow despite being reserved and laid back. The influential journalist is one of the few known world journalists whose career is well rooted, and many can only dream of.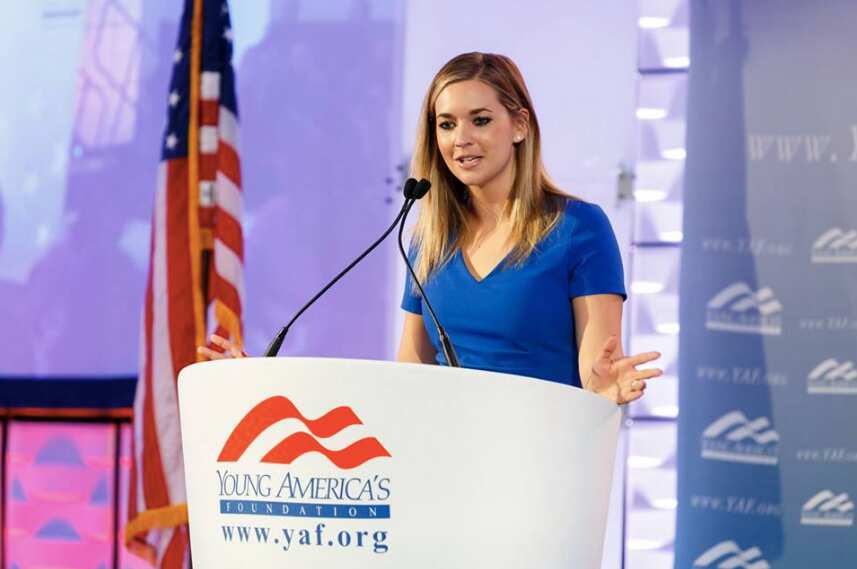 Fans and viewers become acquainted with journalists from frequently interacting with them via their screens. As such, they develop an interest and want to know more about these celebrities. Katie Pavlich bio is the subject of big interest.
Katie is an accomplished journalist who is known for gracing TV screens in most homes in America. She is a force to reckon with. Have you been wondering if Katie Pavlich is married to anyone or if she leads a secret life somewhere away from the public?
Katie Pavlich profile summary
Real name: Catherine Merri Pavlich
Date of birth: 10th July 1988
Place of birth: Northern Arizona, United States
Age: 30 years old (will turn 31 years old in July 2019)
Occupation: Journalist
Weight: 64 kgs
Height: 5 feet 4 inches
Nationality: American
Katie Pavlich early life

Katie Pavlich was born and given the name Catherine Merri Pavlich a few years back, on July 10, 1988, in Flagstaff, Northern Arizona, United States. This makes her an American by birth. Katie Pavlich is a beautiful young American woman. This settles the question "How old is Katie Pavlich?" Katie Pavlich age is 30 years old, and she will turn 31 later this year.
The adventurous lady was brought up in the neighbourhood of the Arizona mountains where she had fun hanging out with her family, more so the dad. The two would raft regularly in the Colorado River and through the Grand Canyon. In addition to this, she also enjoyed hunting deep in the forests. Katie spent a great time with her parents and chances are that Katie Pavlich parents have had a great influence on her.
She is known to be a self-styled 'Daughter of the American Revolution', a title she crafted for herself. She went to Sinagua High School, which is located in Flagstaff. She later went on to study Arts at the University of Arizona, and graduated with a Bachelor's degree in Arts — with a major in Broadcast journalism, in 2010. Once she was done with school, a chance at Fox News Channel presented itself, and she took it. Over time and through sheer hard work, coupled with ethics, she rose to become a news editor for the magazine programmes named Townhall.com and The Hill.
What you should know is that she is not an ordinary journalist but one with a demeanour that is not easy to ignore. She is the conservative type that can fool anyone that is too quick to judge. She is the complete opposite of the woman she portrays and is one of the few women that have made it in this challenging field.
Career
Currently, she is a competent contributing editor at Fox News Channel where she works. She uses a strict approach to her political analysis, something that makes her stand out. Most people have known her as one of the few bold journalists with the guts to criticize President Obama's administration.
She may be working as a news journalist with Fox, but she also does her best when she is working on the online magazines' section. These include 'Its Shameless Cover-up' and 'Townhall.com' as well as 'The Hill'. As far as politics is concerned, she owns a blockbuster book with the title 'Fast and Furious: Barack Obama's Bloodiest Scandal', published in 2012.
Relationships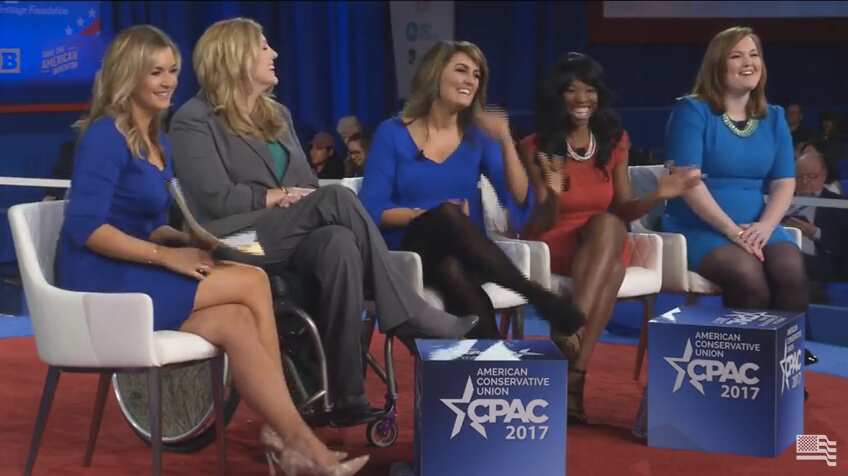 Katie Pavlich wedding may be one of the things people have searched online, not for the fact that she announced it, but because of how conservative she truly is. The journalist is strikingly beautiful, and it is hard to think that she could be single.
She has always been a person who keeps things under the wraps, and she worked to keep it out of the public. Apparently, the two have been in love for the longest time. They finally got married in 2017 after have been dating for a long time. So, for those wondering is Katie Pavlich married, it has been confirmed that she is a wife to a man named Gavy Friedson.
The two are said to get married in 2017. It is said that the journalist has been married since 5 July 2017. The couple invited such guests as Tucker Carlson, James Woods, Guy Benson, Larry Elder, in addition to other Fox News stars who were all in attendanceat their secluded wedding. The lovebirds shared wedding photos with some of their guests. During the ceremony, Katie wore a white feathered gown, whereas her husband chose a light plain coloured shirt that he paired with a black waistcoat.
The new year of 2018 saw the journalist take to her Instagram to share a throwback pic with her husband. Katie shared her love towards him and affirmed that the wedding held in 2017 was one of her most precious moments in life. The two enjoyed their Valentine's trip on a beach in February 2018. This romantic vacation saw gorgeous Katie Pavlich flaunt her smile.
Awards
Katie Pavlich Fox News darling has received a number of accolades because of her work. Upon graduating and leaving the University of Arizona in 2010, the young lady started off as a journalist and on an interesting career path where she worked as a reporter at Fox News Channel. Ever since she was recruited, she has been known to cover a number of top stories among them US Border issues, White House scandals, the 2012 presidential elections, among many other highly sensitive stories.
Apart from her official job, she has made appearances on different shows. Her views are highly regarded and get shared on high profiled Medias houses including CNN, CNBC, Fox Business, Fox News Channel, and MSNBC.
As a recognition for her outstanding performances in various scopes, Katie Pavlich has won several awards in her capacity as a broadcasting journalist. These include the following:
Named Top 30-Under-30 Young Conservative Professionals (2012) – Red Alert Politics
Blogger of the Year Award (2013) – Conservative Political Action Conference (CPAC)
Conservative Leadership Award (2013) – Clare Boothe Luce Policy Institute
Woman of the Year Award (2014) – Clare Boothe Luce Policy Institute
Net worth
Katie Pavlich net worth was revealed to be $800,000, although it is said that it could be higher with estimates being made to be above one million dollars. This high net worth would not be surprising considering that she is a hard worker that is good at what she does. She has always earned a lot of money ever since she started in her career.
Interesting details about Kate
Apart from journalism and her adventurous nature, there is more to a beautiful journalist that you need to know, especially if you are her fan. She is on a number of non-profit organizations boards that include the National Journalism Center, the Network of Enlightened Women, and the Association for Croatian-American Professionals.
Katie also works as a college's spokesperson on a regular basis. In fact, one of her famous speeches was on the subject of 'Corruption under the Obama administration from 2008 – 2016' at Oklahoma Christian University on behalf of YAF in 2017.
She is also a celebrated author of two bestselling books: 'Fast and Furious: Barack Obama's Bloodiest Scandal and Its Shameless Cover-Up' published in 2012 as well as the 'Assault & Flattery: The Truth About the Left and Their War on Women' published in 2014.
Measurements
Have you wondered about Katie Pavlich height just as you did her net worth? The gorgeous lady is slim and tall. She weighs 63 kgs and is 5 feet 4 inches tall. It is also believed that her dress size is 8.
Katie Pavlich has achieved much in her career. Her relationship also seems to be working well for the lady. Her voice is always heard when she wants to pass a message.
Source: Legit.ng