Shahid Khan bio: billionaire's net worth, yacht, cars, family
Shahid Khan, among other achievements, has occupied the 61st position on the Forbes 400 list of richest Americans. Indeed, he is affluent as he has been named the 224th person in the world. Over the years, the business mogul has shown that he is a master in the business world. His walk to fame is an interesting one that you will like to read about.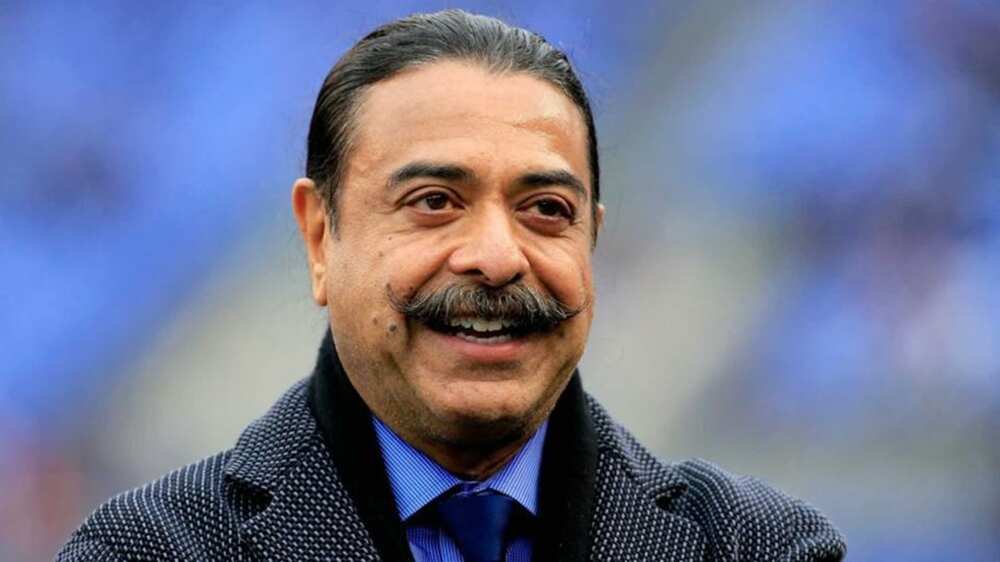 Shahid is famous for establishing the company, Bumper Works, which was credited with the design of a one-piece truck bumper that cuts down the weight and simultaneously adds physical support. He is well known for his investment sense and the acquisition of different firms. The Flex-N-Gate was acquired through Bumper Works in the year 1980. He bought the company from Charles Gleason Butzow, his former boss. There is much to read about the journey of the businessman to stardom, including his great family.
Profile summary of Shahid
Full name: Shahid Shad Khan
Nickname: Shad Khan
Date of birth: 18th of July, 1950
Birthplace: Lahore in Pakistan
Residence: Naples, Florida, US
Age: 69 years old
Zodiac sign: Cancer
Profession: Businessman
Famous as: CEO of Flex-N-Gate
Nationality: American
Religion: Islam
Eye color: Black
Hair color: Black
Net worth: 8.9 Billion Dollars
Height: 5 feet and 9 inches
Weight: 70 kg
Background information
The Pakistani American billionaire businessman was born in Pakistan. He is the richest man of Pakistani descent today. Shad left his country for America at the young age of sixteen with just $500 in his pocket to pursue his dream of becoming an architect as well as a hunger to be in the list of wealthy people. He soon let go of that dream after his first year at Illinois University. He went on to work with the automotive manufacturing company, Flex-N-Gate, when he was still studying at the university.
A few years later, he enrolled in UIUC College of Engineering where he graduated with a degree in Industrial engineering in 1971. After his graduation, Shad started working as the engineering director of Flex-N-Gate automobile company. Today, he is the CEO of the same company. People often ask, "Who is the owner of the Jacksonville Jaguars?" The answer is Khan owns it.
The billionaire also owns many other establishments such as All Elite Wrestling (AEW), and Fulham FC of the English Football League Championship. Khan acquired US citizenship in 1991 owing to the success of his business venture. Eventually, in 2012, the business tycoon made it to the front page of Forbes magazine. This is a feat many people work hard for all their life.
How old is Shahid Khan?
Currently, the billionaire's age is 69 years. He was born on the 18th of July, 1950, which means that by July 2020, he would be celebrating his 70th birthday.
How much is Shahid Khan worth?
According to Forbes, Shad Khan net worth is estimated at $8.9 Billion. The billionaire entrepreneur has many assets worth millions of dollars. He has a magnificent house in the city of Champaign, Illinois. His former house in Naples, Florida, was estimated to worth 11 million dollars. His beautiful penthouse in Park Tower is priced at 8 million dollars. It is known as the biggest house in the whole of Chicago.
Shad Khan yacht
Built by Lurssen in 2014 and luxuriously styled by Reymond Langton and Espen Øeino, Khan's 312-foot Kismet is, no doubt, an exquisite masterpiece. Reymond Langton is a British designer known for designing many topnotch yachts. The Moran Yacht and Ship company handles its activities.
It was thrown open fora 7-day charter for as high as $1.2 million, which saw the likes of the Carter family on board. The Shahid Khan yacht has many exceptional features that are jaw-dropping. There is a cinema, a dining room with a bar capable of hosting about twelve people, a pool and many fascinating features in the Kismet. It has a total of five decks and three outdoor lounging spaces.
Shahid Khan car collection
The richest man of Pakistani origin has a 2011 Learjet and 2013 Bombardier. They were all registered under the Flex-N-Gate. His love for super rides is not hidden. Some of Shahid Khan cars include Pagani Huayra valued at 1.5 million dollars, Aston Martin worth 200,000 dollars and Lamborghini Veneno priced at 4.5 million dollars.
Shahid Khan family
Khan had a father who was an entrepreneur and lawyer. His grandfather had more than 50 children from seven different wives. From his maternal side, out of the eight children from his grandfather, his mother was the last of them. She was a mathematics teacher.
Fortunately, the business tycoon's dad received some money from his father-in-law, which was enough to help them start up a small scale business and also establish a law school. Khan's flight ticket to the United States of America was also financed from that money.
The rich CEO's dad reportedly is a father to thirteen kids. They all came from different women who were married to him, though information about Khan's brothers and sisters is not available at the moment.
Who is Shahid Khan wife?
Her name is Ann Carlson Khan, and she legally became Shahid Khan wife in 1977. They met in a bar in college and attended the University of Illinois together. By 2020, the couple would have been married for 33 years. Since their union, they are blessed with two kids: Tony and Shanna. Tony was born on the 10th of October, 1982, and he graduated from the University of Illinois Laboratory High School. He loves pets and is a huge fan of sports.
The enterprising son of the billionaire partook in the National Merit Semi-finalist. Tony was also part of the Illinois State Scholar program. He has been engaged with many vital positions but works as the Senior Vice President of Football Technology and Analytics for the Jaguars now. He also oversees the companies, Bio-Alternatives and Smart Structures, owned by his father.
On the other hand, Shanna Noelle, Khan Shahid Khan daughter, is also the wife of Justin Charles McCabe, the child of Janet A. McCabe of Three Lakes, Wisconsin. Noelle is an alumnus of the University of Illinois. She is popular for her philanthropic causes. Currently, Shanna is working for a member of the congress as an aide.
Shahid Khan net worth would not come as a surprise judging from his numerous business establishments. A lot of people are asking the question, ''how did Shahid Khan make his money?'' The Pakistani American entrepreneur has been doing business in America for over two decades. Shahid Khan jaguars company is one of the business enterprises that has earned him great fortune. Most importantly, he has a beautiful family that has been supportive of his business.
Source: Legit.ng