Larry David bio: age, height, net worth, divorce, children
Larry David is a talented writer, a wonderful actor, a creative producer, and one of the best comedians in the world today. He is best known as the creator of Seinfeld and Curb Your Enthusiasm. How successful is he as of today?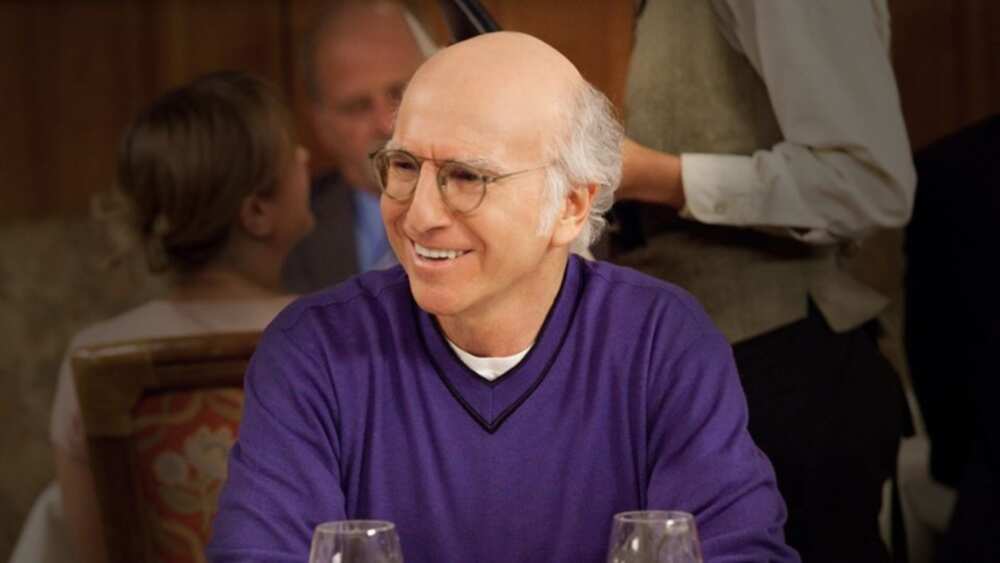 Larry David is the author of many successful projects, such as Seinfeld, an American sitcom television series, and Curb Your Enthusiasm. This self-made man knows the taste and the price of fame. His path to the top of Hollywood was full of hard work, challenges, new experience, and people.
Who did he meet on his way to prosperity?
Profile summary
What is Larry David's real name: Lawrence Gene David
Profession: writer, television producer, actor
Date of birth: 2 July 1947
Place of birth: Brooklyn, New York, the USA
Larry David height: 180 centimeters (5 feet 10 inches)
Age: 72 years
Marital status: divorced
Larry David girlfriend: not available
Children: 2 daughters (Cazzie and Romy)
Larry David net worth: $400 million
Larry David biography
The actor was born in 1947. He grew up in Brooklyn, New York. He comes from a Jewish family. The name of his father was Mortimer Julius David. He was a manufacturer of clothing for men.
The name of his mother was Rose. Apart from little Lawrence, the family had one more son, Ken. The boy finished Sheepshead Bay High School.
After that, he entered the University of Maryland, College Park. He graduated from it with a Bachelor's degree in history.
It was the time when he got interested in doing stand-up comedy. He noticed that it was up to him to make people laugh. In 1974, he improved his skills in the night clubs throughout New York. From 1979 to 1982, he was involved in writing for the ABC sketch show, Fridays.
During the period from 1982 to 1983, he worked as a writer at Saturday Night Live. In 1989, he got the offer from Jerry Seinfeld, who invited him to work on a sitcom scenario. Thus, he wrote about 62 episodes for the show.
Their cooperation continued up till 1996. In 1998, Lawrence wrote a scenario and produced the movie, Sour Grapes. In 1999, he created the sitcom Curb Your Enthusiasm for HBO. This work was highlighted with a Golden Globe award and over 30 Primetime Emmy nominations.
How old is Larry David?
This gifted man celebrates his birthday on 2 July. As of now, Lawrence is 72 years old.
Who is Larry David wife?
Is Larry David divorced?
As of today, the actor is divorced. The name of Larry David ex wife is Laurie Lennard. Their love story began many years ago.
The two young people tied the knot on 31 March 1993. The couple gave birth to two beautiful daughters:
On 10 May 1994, happy parents welcomed their first daughter, Cazzie Laurel. The girl, to some extent, followed in the footsteps of her father. She is an actress, writer, and blogger. Half-Empty is one of the prominent works by Larry David daughter.
The second daughter, Romy March, came into the world on 10 May 1994. She has already tried her as an actress. She was starring in Hannah Montana.
The news about Larry David divorce broke the news on 13 July 2007. The couple divorced after 14 years of marriage. The actor has excellent relationships with his daughters. He thinks that he is a good father for his girls.
How much is Larry David worth?
Popularity provides plenty of benefits. It ensures new opportunities, access to advanced technologies, luxurious cars, and mansions.
The actor got it all thanks to hard and persistent work. His income is $400 million.
How did Larry David get so rich?
The writer passed through a lot of challenged during his life to become a prosperous man. To earn a living, he tried a lot of jobs:
A historian
A limousine driver
A stand-up comedian
A store clerk
Finally, fate presented him a lucky ticket – the position of a writer for Saturday Night Live. The partnership with Jerry Seinfeld was a starting point for his successful future. It boosted his income and made him one of the most famous writers and producers in the USA.
The most popular shows and movies of the film producer are:
Whatever Works (2009)
The Three Stooges (2012)
Clear History (2013)
The League (2015)
Maya & Marty (2016)
Larry David is undoubtedly one of the greatest comedians of all time. Many awards and nominations give evidence for his talent and national love of viewers.
Source: Legit.ng