Aaron Rodgers net worth, car, house, girlfriend, is he married?
Aaron Rodgers is considered one of the best American football players, who, thanks to his skills and manner of playing, has touched incredible heights and earned impressive incomes. What is Aaron Rodgers net worth? Is the heart of this handsome and wealthy man free? Read on, and you will learn interesting facts about the athlete and wealth.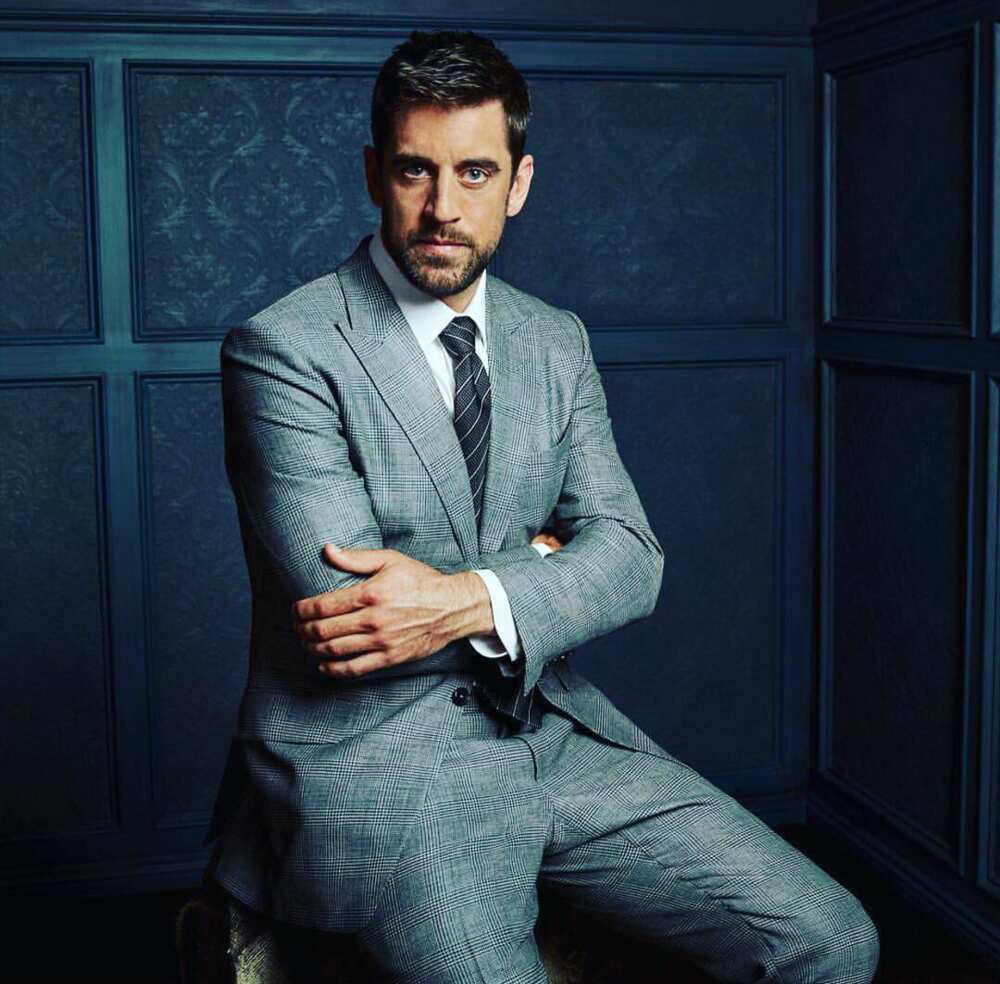 Position, age, role in the team, susceptibility to injury, behaviour on the field and beyond, statistics down to the smallest details — all these matters are reflected in the final amount of money in the contract. How do all these affect Aaron's income?
Aaron Rodgers profile summary
Full name: Aaron Charles Rodgers
Date of birth: December 2nd, 1983
Age: 35 years old
Birthplace: Chico, California, USA
Marital status: N/A
Nationality: American
Height: 188 centimetres (6'2'' feet)
Profession: Quarterback
Social networks: Instagram, Twitter, Facebook
Aaron Rodgers net worth
Aaron Rodgers is considered an incredibly talented quarterback and often successfully proves it on the football field. Aaron holds many records that confirm his top class. He won the Super Bowl, twice became the MVP of the NFL, and also twice got into the symbolic All-Pro team.
READ ALSO: Steve Harvey net worth and salary 2019
Talking about Aaron Rodgers net worth it is estimated to be $70 million, but it seems to increase significantly in future. The footballer signed a record contract with Green Bay Packers, announced the general manager Brian Gutekunst for $134 million with guarantees of $103 million. He received the $80 million bonus before March 2019. The quarterback should also receive $400,000 daily. This is incredible! By the way, if the football player fulfils all the conditions of a 4-year contract (until 2023), he will earn $315 million. His salary is currently $20 million.
Not just football brings him money. He also occasionally acts as a producer or stars in films. The man became the executive producer of the series Destination Dallas. As an actor, he appeared in such films as The Office in 2013 and Key and Peele in 2015. These were episode roles. One of his most prominent endorsements is for State Farm.
How old is Aaron Rodgers? As you can see he has achieved the fantastic success being only 35 years old. The quarterback continues to make new records and win football cups.
Aaron Rodgers house
Where does Aaron Rodgers live? The football player currently resides in Suamico, Wisconsin. This house locates in one of the most expensive properties in Green Bay City. This house is adapted more for living than for entertainment and sports.
There are such rooms as:
Family room
Bathroom
A room that can be used as a media room or a gym
Laundry room
Huge master bedroom
Attach bathroom with vanity sink along with a huge glass shower
The man also owns a luxurious mansion in Del Mar with a large swimming pool and a carefully groomed green area. There are also a variety of physical training devices, such as a basketball court and a football field, as well as gyms. There are also rooms not associated with sports, for example, spa sauna, billiards, home cinema and game room.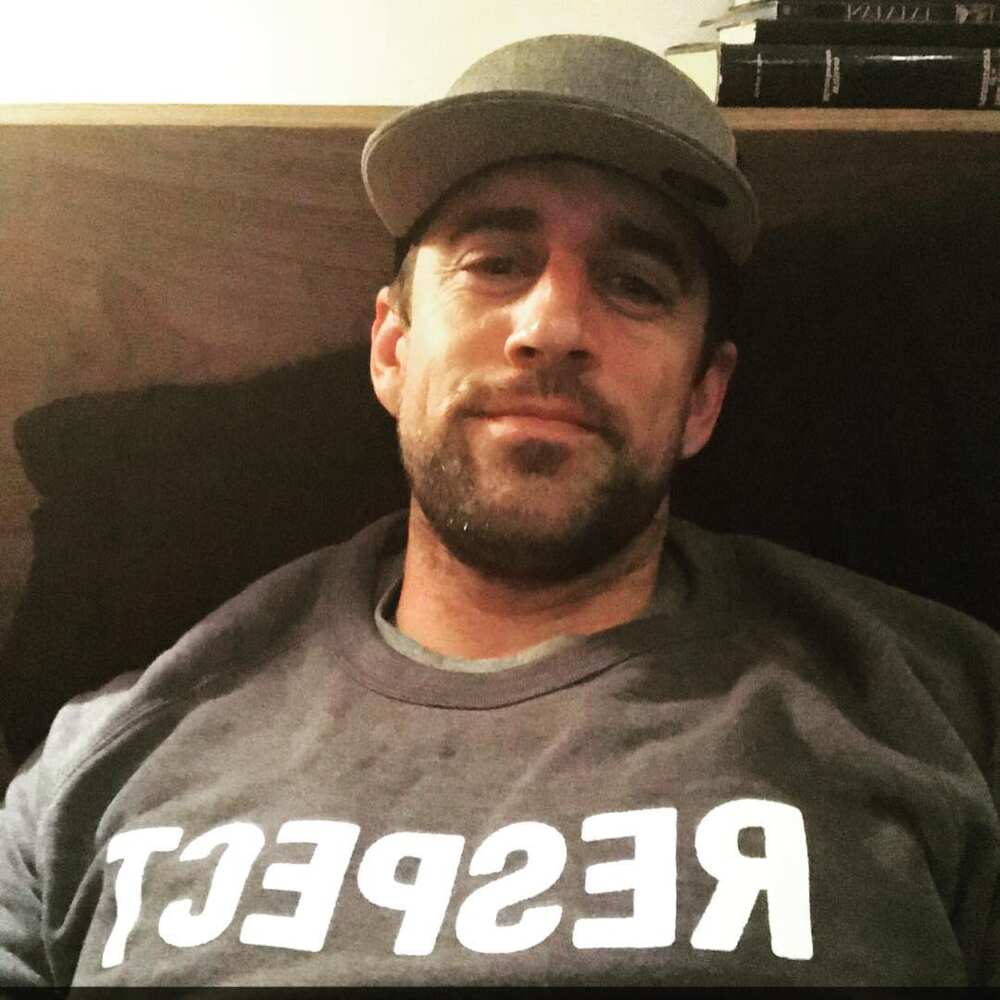 The sportsman likes to invest in beautiful and expensive things. The man is also engaged in charitable activities, which causes only sincere respect.
Aaron Rodgers car
The famous quarterback also loves luxury automobiles. His collection is impressive. In his garage, one can see cars of such manufacturers as Mustang, Ford and Tesla. He also owns Chevrolet Camaro and 8 million Mercedes-Benz Maybach Exelero.
Aaron Rodgers girlfriend
It is time to answer the following questions: Is Aaron Rodgers married? Is Aaron Rodgers engaged? Does Aaron Rodgers have a child? The man has no wife or child. He has been dating Danica Patrick, who is a pro racing driver, from January 2018. They seem to be very happy together and like to share their photos on Instagram. The football player said once:
We're just two people who enjoy being around each other and love each other. We're really into each other.
We recall that the man previously had a relationship with Kelly Rohrbach (in April 2017), Olivia Munn (from May 2014 to April 2017), Destiny Newton (from 2011 to 2013), Jessica Szohr (from 2011 to April 2014), Hillary Scott (from April to June 2010), Erin Andrews (in 2010), Julie Henderson (from June to August 2009).
Aaron Rodgers height is 188 centimetres or 6 feet 2 inches. He is a handsome muscular man who certainly attracts a lot of women.
Is Aaron Rodgers gay?
Of course not. If he has not been married and has no children, this does not make him gay. Such false information often appears about many celebrities. The athlete commented on this issue in the following way:
"I'm just going to say I'm not gay. I really, really like women... There's always going to be silly stuff out there in the media which you can't worry too much about, and I don't."
Thanks to all his achievements, Aaron Rogers net worth is really impressive. He is not just a football player; he develops this sport and makes it more popular. The man brought his team a lot of victories.
READ ALSO: How much is Ryan Seacrest worth in 2019?
Source: Legit.ng