Lionel Messi net worth: Salary, cars, house, contract
Since the memorable times of Pele, the Brazilian legend, followed by Diego Maradona of Argentina, Lionel Messi is another player whose soccer skills have come close to those of the two. Therefore, because of his unfathomable talent, Lionel Messi net worth has greatly increased, placing the footballer among the richest athletes in the world.
Messi is an Argentine soccer player known to his fans as the best player in the world. He plays for the Spanish giants Barcelona FC. Since his debut for the club in 2003, the player has established himself as the best, stamping his name permanently on the list of the club's icons.
Lionel Messi profile summary
He was born in Rosario on June 24th, 1987. His interest in soccer was discovered early in his life as he played for local clubs at the age of 5. In 1995, he began playing for Newell's Old Boys and later joined Barcelona Academy in 2001. Having commenced soccer early enough, his contribution both at clubs and ta the national level has seen the player build an admirable amount of wealth.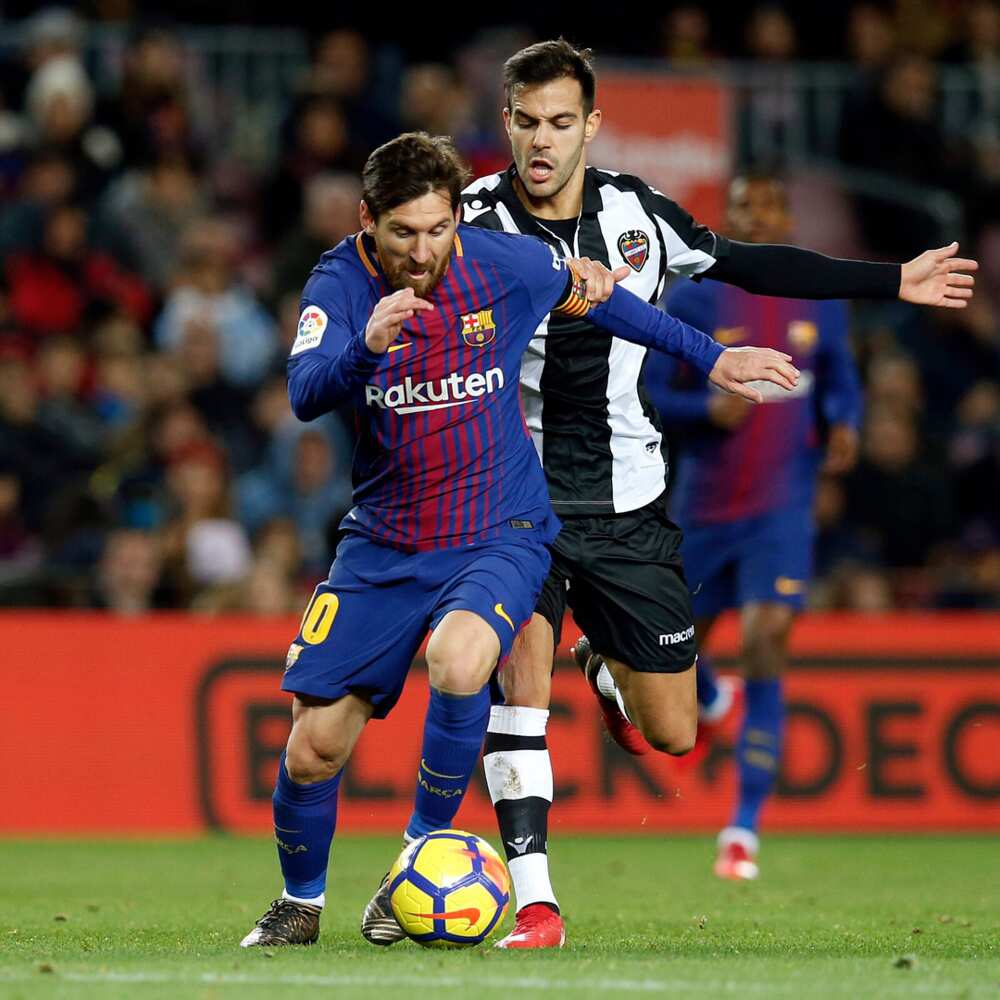 Leo Messi net worth 2019
At Barcelona Football Club, the star developed his talent and got even better. His market value rose, and for the player, that could mean an increase in net worth as well. According to Forbes, the Argentinian is the highest paid soccer player as of June 10th, 2019. He takes home $127 million a year. This amount is the sum of his salary and endorsements. Here is the breakdown:
Lionel Messi salary/Winnings: $92M
Endorsements: $35M
READ ALSO: Emma Chamberlain bio: age, height, net worth, boyfriend
That said, Messi net worth does not only depend on the sources mentioned above, but it is also boosted by Adidas, Pepsi, and Konami alongside deals such as becoming the face of global companies like Gillette, Tata Motors and Turkish Airline. These deals cumulatively could be worth $1 billion. Therefore Lionel net worth is estimated at $400 million (£310 million).
Lionel Messi contract
Lionel signed a contract extension that will see him stay at Barcelona until 2021. His new contract was reportedly worth £500,000 a week, a figure much higher than his previous one. Before signing the deal, his salary per week was estimated at £336,000.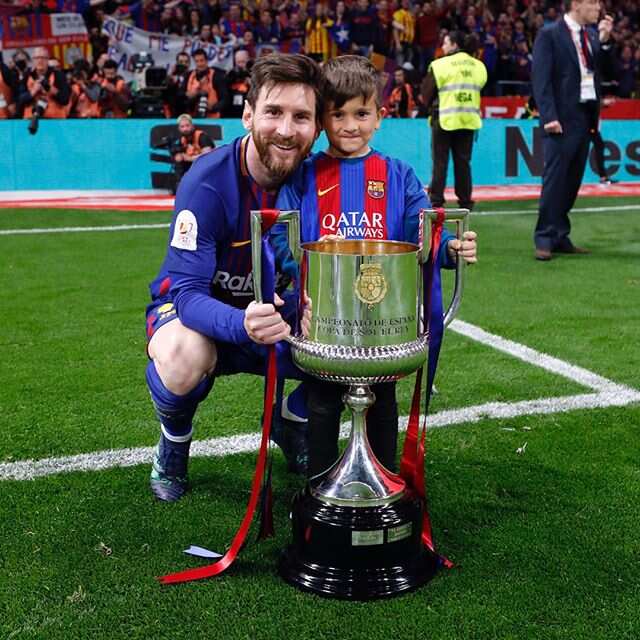 Ironically, Lionel has Neymar to thank for his new contract terms. You are surprised, why? Well, Neymar's departure to Paris Saint Germain not only brought a windfall to the Spanish giants but also took the Brazilian's wages off the books. This enabled the team to meet the player's wages without taking their wage spending above what is recommended by UEFA.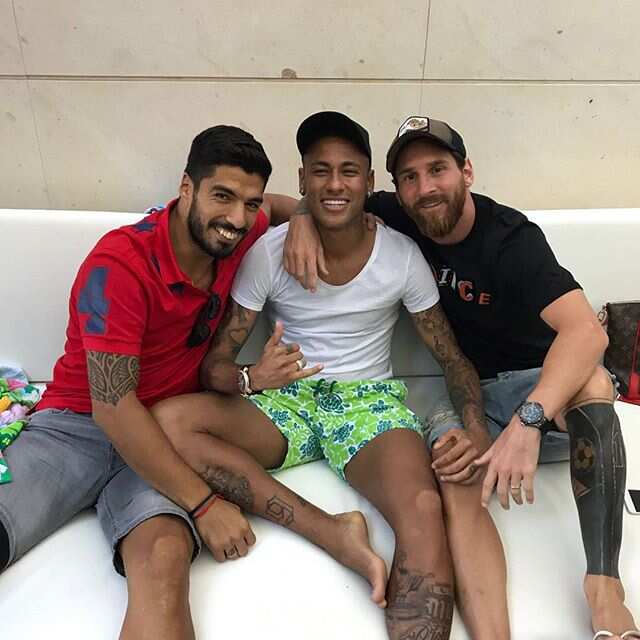 The point to note, however, is that the contract signing as revealed by Forbes brought Messi buyout clause to $835 million (€700 million) from his previous clause of $357 million (€300 million). Well, whoever said that the player is priceless was not far from the truth.
READ ALSO: Zachary Levi bio: age, height, girlfriend
How much does Messi make a year?
It is difficult to establish how much he makes in a year, considering that his salary is not the only source of his income. However, to compare him with fellow footballers, Messi is, without a doubt, the highest paid player. He pockets a whopping $127 million annually from his earnings.
Lionel Messi taxes
Messi's tax affairs have been almost as well publicized as his on-field intelligence. With the amount of money he receives, the player is expected to remit some of it to taxes. Some of the taxes he is entitled to are image tax and income tax. However, tax evasion issues are not new to players. A report published by La Vanguardia back in 2017 indicated that the player had to pay the Spanish authorities taxes amounting to a staggering €53 million. This was due to taxes not remitted.
The breakdown is as follows:
22.4 million for 3 years of image rights plus interest payments
12 million in income tax for salary 2013
13 million for the image rights
1 million owed in old taxes
5.1 million paid to court when investigations began
These fines made him the highest taxpayer in Spain that year, a record he might not be not so proud of.
Lionel Messi house and cars
With all the amount of money the player makes, we can rightly guess that he owns expensive and admirable properties. For now, we will only look at Messi cars and house.
He owns a house in a town of Castelldefels which is 16 miles outside Barcelona. The house has an admirable view of the Catalan mountains. Additionally, its modern aesthetics, thanks to the panoramic windows, gives the mansion a unique appearance in the verdurous hills of the neighbourhood. The property has a gym, swimming pool and a soccer pitch.
That said, Messi cars can never go unmentioned. He has many of them. His garage is full of cars that he either acquired or was given by sponsors. The vehicles include aMaserati Gran Turismo MC Stradale, Maserati Gran Turismo S, Audi R8 Spyder, Audi R8 V10, Ferrari F430 Spider, Mimi Cooper, Cadillac Escalade, Audi Q7, Range Rover Vogue, Toyota Prius, Lexus RX, Audi A7, Mercedes SLS, Pagani Zonda Roadster, and a Dodge Charger SRT8
Lionel Messi businesses and charity ventures
Back in Rosario, he has put money into the Azahares del Parana project as well as an apartment building in the City Centre.
As far as his charity venture is concerned, the legendary footballer tends to focus on ventures and sources he trusts. For example, he has established the Leo Messi Foundation. His initiatives are related to vulnerable children and their health care.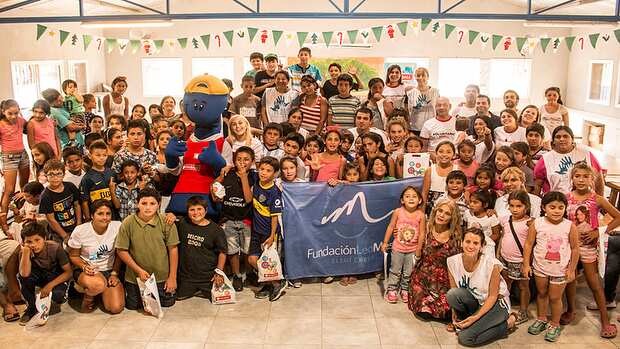 In a nutshell, Lionel Messi net worth is estimated at $400 million. You could say that football players are overpaid, but Messi deserves the pay. He is a talented and hardworking player. With the money he makes, the footballer has ventured into businesses and charity works.
READ ALSO: Ben Affleck bio: age, height, tattoo, who is he married to?
Source: Legit.ng