Lavagirl Taylor Dooley now: age, movies, net worth
Taylor Dooley is a talented Hollywood actress who is best known as "Lavagirl" in the movie "The Adventures of Sharkboy and Lavagirl." She is also famous for her gorgeous looks and comic acting skills that have had her feature in most adventure-related movies. As a professional actress, she has managed to appear in many movie scenes in both film and television shows. As a young and professional actress, her future in Hollywood is promising.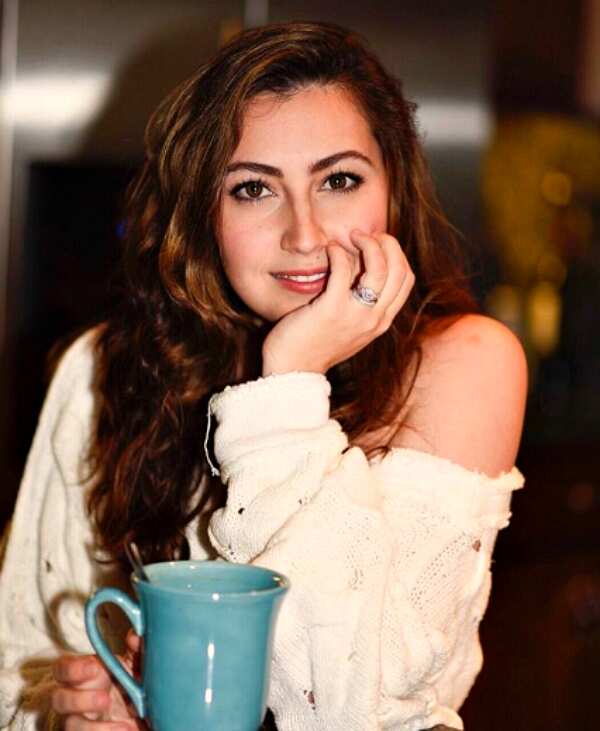 Taylor Dooley presence in the acting scenario has left her fans demanding for more of her acting. As a result, most of her fans are looking forward to her next projects when she makes a comeback in the film industry. As patients is a virtue, let me indulge you in some of Taylor Dooley's latest whereabouts and significant information that range from her net worth, current life, age, and even a list of her movies.
Taylor Dooley profile summary
Full names: Taylor Marie Dooley
Date of birth: February 26, 1993
Nationality: American
Birthplace: Grosse Pointe, MI
Age: 26 years
Marital status: Married
Height: 5' 5" (1.65 m)
Net worth: $3 million
READ ALSO: Jordyn Taylor: age, ethnicity, parents, relationship with Trevor Noah
How old is Taylor Dooley?
Taylor Dooley is also known by her nickname "Tayboo." Her birth name is Taylor Marie Dooley. Her birthday fell on February 26, 1993. Taylor was born and raised by her loving parents in a waterfront city known as Grosse Pointe. It is located in Wayne County, state of Michigan, USA. Currently, Taylor Dooley age is 26 years.
The actress's family and first career steps
Taylor Dooley father is known as John Dooley while her mother is named Debbi Dooley. Her parents later gave birth to her younger sibling brother known as Drew Dooley. Her brother was born one year later after Taylor in 1994. Taylor's parents happen to be biracial hence making her have a rich historical background. Her father John Dooley comes from a family of Irish, German, mixed with English, and Sioux Indian. On the other hand, her mother possesses genes from her Belgian, English, and German history of ancestors.
Unlike most Hollywood stars that had parents who were either actor or involved in showbiz, Taylor Dooley's parents were nothing close to acting. Contrary to that, Taylor interest in acting showcased while she was at a very tender age. Her supportive parents then decided to play their role hence enrolling her in various school-based beauty competitions and dancing classes.
As a young girl, her parents could ensure that she participates in her school's beauty pageants. This elevated Taylor Dooley spirit, passion, and interest in modelling. She was also able to overcome stage fright at a young age. Such qualities enabled her to become a professional actress. At the tender age of 9 years, Taylor Dooley got the chance to be enrolled at Phoenix Theater Performance Troop (PTPT). This was courtesy of her parent's support and her passion and hard work that had her qualify to be part of the troop.
While in the troop, Taylor got to learn the importance of different roles during acting. She was also able to improve her skills and nature her acting talent. At such a tender age, the troop gave her a platform to be featured in a public domain eye. These include being selected to play various roles in advertisement commercials. Just like that, Taylor's journey in the film industry had just taken off.
In her current home town of Grosse Pointe, she was able to get several advertisements. A good example is her appearance in the United States countryside shoe brand that is known as Famous Footwear. The beautiful Taylor was also featured in a female fashion clothing line advertisement. It was an excellent opportunity for Taylor as the owners of the clothing, Ashley and Mary-Kate Olsen (Olsen twins) were also renowned child actresses.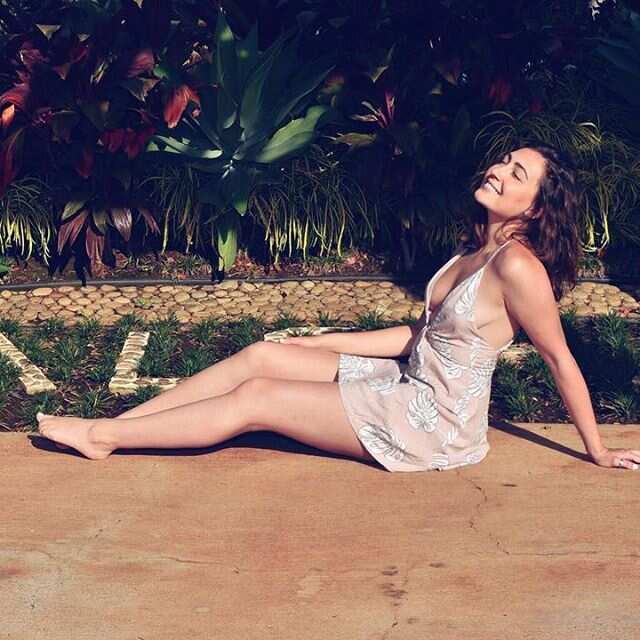 Later on, she was also featured in a motorcar marketing advertisement known as Honda's Odyssey minivan. She further went to be a famous personality among kids her age. Appearing in a Disney Superstar Kids advertisement opened doors for her to get to know other young actresses such as one of her closest friend and co-actress Anna Sophia Robb.
Taylor Dooley movies
Her career journey started while she still was in her home city of Michigan. This included being featured on different advertisements and television commercials. Her venture into the big screens was much dependent on her family's decision to move from Michigan to the city of Los Angeles. This resulted from his father's business deal that required him to travel with his family to LA. While in LA, Taylor's chances of featuring in more advertisements and television commercials increased significantly.
READ ALSO: Jack Kesy bio: age, height, girlfriend, gay rumors, movies and TV shows
Taylor Dooley Lavagirl
She made her debut in acting in the year 2004 which was purely based on her skilled acting, previous experience, and beauty. These characters enable the girl to be favoured by the "Adventures of Sharkboy and Lavagirl" producer Robert Rodriguez. This led to her having to dye her hair to colour pink as she played the main role as "Lavagirl." She was just 11 years then. Her charming role in the film earned Taylor Dooley. The award was titled "Young Artist Award for Best performance/ Leading Roll". They finished the shooting of the film in 2004 and it was released to the cinemas in 2005.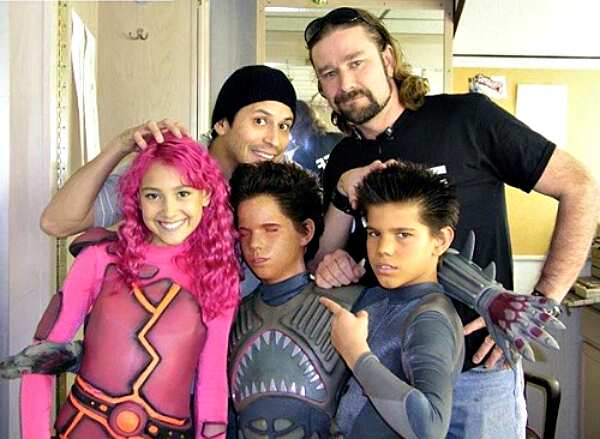 A year later, Taylor Dooley landed upon a horror movie acting contract. The films name was "Monster Night." The movie's plot is based on a fusion of both horror scenes and comedy. She managed to play the lead role in the movie that focused on teenage life drama and mystery. This increased her popularity among the film industry and especially teenagers and youth. In the same year, she appeared in the movie "The Apology." She was also featured in "House M.D (2008) and '"White Paddy". The last movie project she worked on was the film "The Alyson Stoner Project" in 2009.
Current life
Now her parents are in charge of handling her film career businesses. The lady focuses on being a good mother to her son and making a comeback in her film career.
Currently, Taylor Dooley is no longer that "Lavagirl" she was years back. She got married to her longtime boyfriend known as Justin Cassotta. The couple was initially close friends. They started dating in the year 2014. Later on, they decided to make it official by putting a ring on it. This led to their beautiful wedding on May 14th, 2016.
Her silence in the film industry has had most of her fans and die-hard followers asking when she will make a comeback. In a quest of finding out her current whereabouts, I give you her current information. The "Lavagirl" decided to take a break from film, television, and advertisement industry for a worthy course. She decided to get back to school and continue with high school education. She recalls that her body was quite big when she hit 13. This made her more appealing for senior roles and no more childhood roles. In 2016, she made a great comeback as she was featured in the movie "Hell Mountain."
She enrolled in college where she has been studying her Psychology course. She clearly states this on her official website.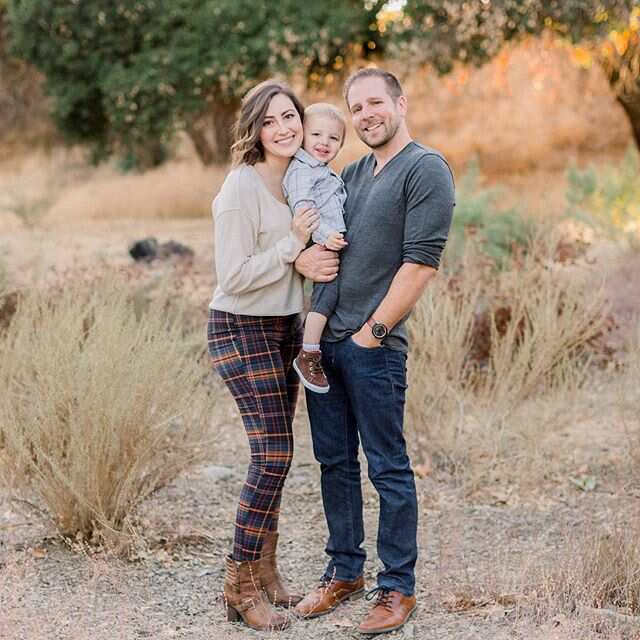 She also embarked on her quest for enhanced knowledge in acting. She enrolled at Lee Strasberg Theater and Film Institute and successfully graduated. Some of the great actors she has had the privilege to study under theatre school include Ivana Chubbuck in the class of "Scene Study." She also got to work with Leigh Kilton, Cameron Thor among others in her acting course. I guess it is right to say that she is preparing to come back with a big bang in the film industry. We can only but wish her the best as we patiently wait for her next movie.
Taylor Dooley net worth
Taylor Dooley now is estimated to have a net worth of $3 million.
From the above bio, Taylor Dooley is one of the most talented Hollywood and American actresses to have made a significant impact in the film industry at a very young age of 13. The "Lavagirl" is a passionate and skilled actress that is worth looking out for this year and even in the future.
READ ALSO: Shameless Levy Tran bio: age, height, sister, tattoos, boyfriend
Source: Legit.ng