Bhad Bhabie Danielle Bregoli net worth, age, height, bio, new house
Danielle Bregoli Peskowitz has been one of the most controversial upcoming celebrities. As a person who is seemingly prepared to go at any length to prove her prowess, Bhad Bhabie has locked horns with the authorities not once but many times. Her behaviour as a teenager landed her on the Dr. Phil show which in turn helped propel her career as an internet celebrity. Her music career has also helped her to build on her net worth and maintain her image at a time when media scrutiny is at its highest. In addition, Danielle Bregoli net worth is an impressive one considering her age.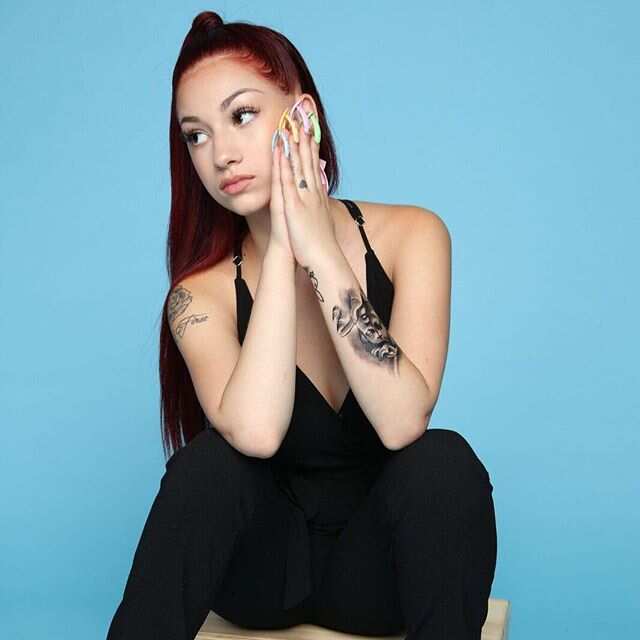 She started running from home each day and building up a criminal history. Barbara Ann was puzzled by her daughter behaviour and required help attempting to deal with her little girl. She looked for the assistance of Dr. Phil when Danielle Bregoli was only 13 years. Danielle appeared for the show and had a significant effect on the Dr. and the audience for appearing as an extremely rude young lady with horrible language and frame of mind. Her strange language and behaviour grabbed the attention of everybody, and one expression she utilised amid the show, overwhelmed America.
At first, the expression made everybody chuckle at Danielle; however, at last, it was Danielle's expression that left her giggling right to the bank. She has since begun a music career, and Bhad Bhabie net worth continues to grow per year. There is a great chance that you have seen the scenes of Danielle Bregoli on The Dr. Phil Show already.
READ ALSO: Mary Padian bio: age, net worth, husband and hot photos
There are a few things you are yet to know about Danielle Bregoli bio. Read on!
Danielle Bregoli net worth
Danielle Bregoli net worth of about 4 million dollars has helped her stay on the limelight though she has locked horns with other stars including but not limited to the Kadarshians. The young star has made a name for herself thanks to her internet sensation, and music deals she has signed with popular labels. Bregoli passes by the stage name, Bhad Bhabie, and she has an agreement with Atlantic records for a multi-million dollar, multi-collection contract driving the cash outside girl net worth souring.
Bhad Bhabie age and height
The teenage celebrity, Danielle Bregoli height and age perhaps talk more of her ambitions. How tall is Danielle Bregoli if one may ask? At 5 feet 2 inches tall, this upcoming social media and artist has surpassed the expectations of many.
Danielle Bregoli net wort has helped her stay on the limelight. Bhad Bhabie age is 15 years, and yet she is already competing with the likes of Kardashians, and she does not seem to relent either.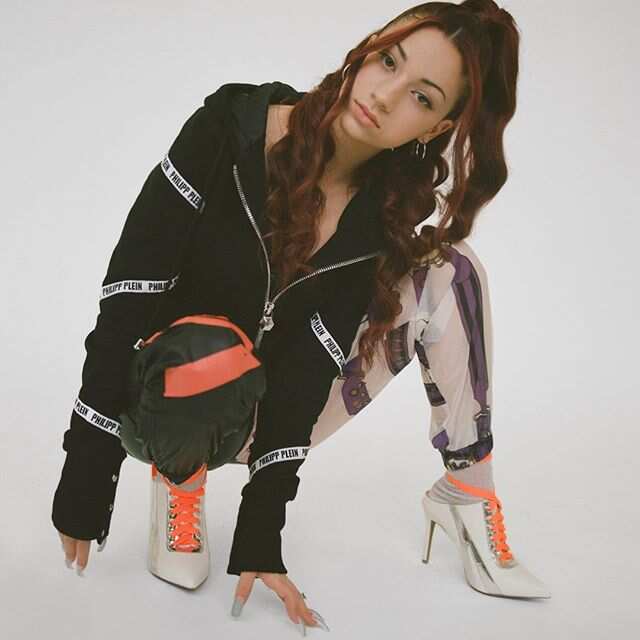 Danielle Bregoli behavioural issues
Danielle Bregoli age as a teenager was a hellion, best case scenario. From her tender age, Danielle's mom was at that point managing a little girl who had awful conduct. She told Dr. Phil her little girl was a vehicle cheat, she was known to pull a blade on her, utilised her body for twerking, take her MasterCard, and even blamed her girl for endeavouring to blame her for wrongdoing.
On the show, the youthful lady confessed to doing everything her mom stated, and she was not done yet, either. Not just had she stolen vehicles in her neighbourhood; however, she stole one of the group part's autos while they were shooting that very scene. Bregoli denied that part at first, yet it was altogether gotten on tape by the show.
Her troubled life
Bregoli appeared on the Dr. Phil show in regard to her offensive conduct and crime. She was might glad for the way that she stole not only cash but also vehicles. She invested energy at a Utah Ranch after the show, getting her conduct levelled out, and when she returned home after her time in Utah, the now 15-year-old went to court and conceded for various charges, including, recording a bogus police report, ownership of Bhang and stupendous robbery. She has additionally been blamed for stealing the Champion brand and taking merchandise that tarnishes her image.
If that is not sufficient, Bregoli has been restricted from consistently flying on Spirit Airlines anymore, because of her offence on the trip out to Dr. Phil taping. On July 2017, Bergoli was given five years probation for her crime.
Her strange accent
Dr. Phil and the audience noticed that Bregoli appeared to have an odd assent while her mom had none. She talked all around indistinctly, with jumbled discourse and heaps of errors. It turned out that this exceptional lady hanged out in the neighbourhood with a pack of punks, all searching for the inconvenience and all brought together by crime. It is in the hood that they built up their very own language. This new information became known because Dr. Phil simply needed to know, where she acquired that odd assent. Indeed, she got it from the streets, and it is this bizarre assent that set as different from her mom and other members of the audience.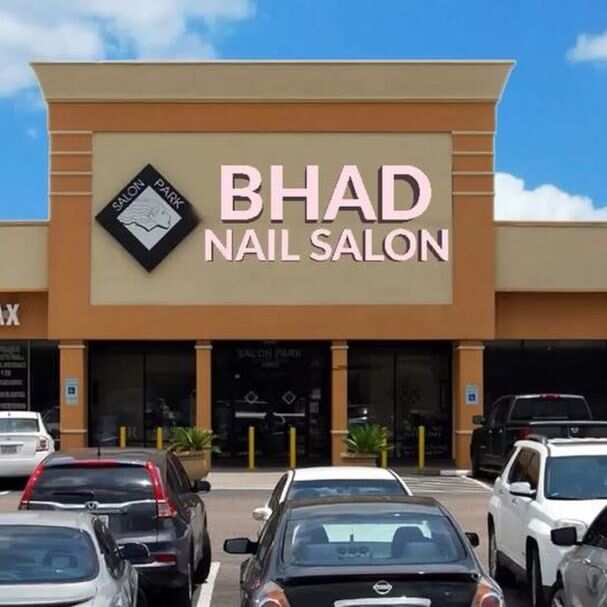 Music career
Bregoli appearance on Dr. Phil got her vocation moving. However, her apparent ability took off individually and has sent Bregoli onto the Billboard Hot 100, positioning number 77, which makes her the youngest female to have her presentation single make it on the graph. Her presentation single likewise crested at the central spot on Spotify's Viral US and Global Charts. Generally speaking, it has accumulated more than 5 million streams for that song alone.
Her war with the Kardashians
She despises the Kardashians. Why? First of all, Kim Kardashian has posted various recordings on YouTube saying that she detests Bregoli. Along these lines, her reaction is, obviously, "I'll whip all them Kardashian!!" And, the Kardashian/Bregoli war seethes on. It is impossible to say who will end up as the winner. The majority of the Kardashians have been prejudiced for much longer
READ ALSO: Vanessa Ferlito biography: age, plastic surgery, gay and pregnancy rumors
than Bregoli; however, she is an entirely extreme treat!
Mommy dearest
Bregoli helped care for her mom when she had cancer. The young lady was close to her mom amid the whole 36-week treatment. Barbara was diagnosed when Danielle was just seven! Their voyage together was chronicled by a neighbourhood paper. Barbara lived in Danielle Bregoli house during this entire ordeal.
Danielle Bregoli new house according to the media is likely to be located in Los Angeles and is expected to be a symbol of her achievements. Danielle helped her Mom by scouring aloe vera on her chest to soothe the torment of radiation. A few evenings, Barbara's floods of sickness from medicines sent her running for the washroom, and Danielle kept her hair down amid episodes of regurgitating while at the same time scouring her back. Thorn and Danielle lived respectively in Boynton Beach and genuinely depended on one another. Barbara even called Danielle "her developed young lady." Could this be the equivalent Danielle Bregoli that fans know and love?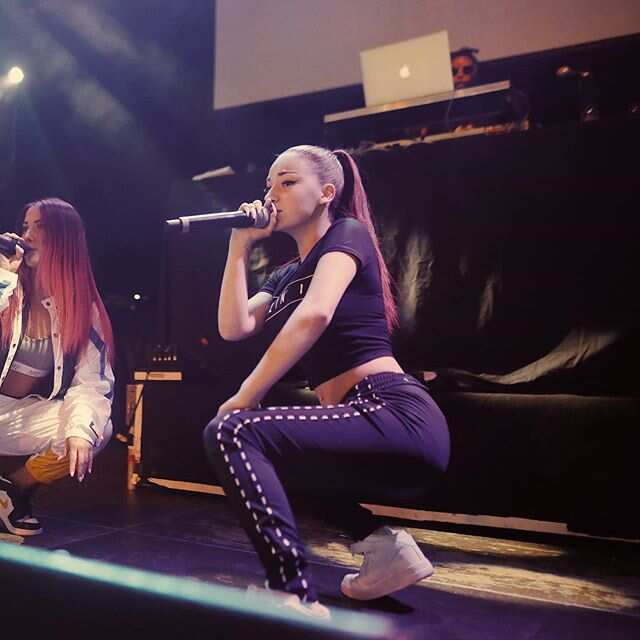 Bhad Bhabie journey through rehabilitation
Following her appearance on the Dr. Phil show, the Bhad Bhabie went through a while at a Utah psychological wellness office called Turn-About Ranch. The programme there is explicitly intended for disturbed youths with conduct issues. While she was there, the young lady dealt with a steed named Chief and coexisted well with her coaches at the office. Danielle later expressed that she was feeling OK with her identity and never again wanted to set up any sort of an appearance as one of the inspiring individuals.
Danielle Bregoli, known by her nickname "Bhad Bhabie" has taken the internet by storm. The teenage girl who first rose to fame following her appearance on the Dr. Phil show has since grown in terms of popularity. Today, Danielle Bregoli net worth has grown to put her in the same league with some of the oldest celebrities. Bhad Bhabie age also makes her one of the youngest upcoming female rappers in the country.
READ ALSO: Julie Gonzalo bio: age, measurements, scar, husband, movies and TV shows
Source: Legit.ng