75 sweet and romantic good morning love text ideas for her
A good morning love text is one of the ways to get the attention of a girl you like or feel mad about, and finally make her fall in love with you. Do you know that feeling when you wish to say something pleasant to her but lack words, feel like trembling, and your thoughts are in a total mess? Perhaps, the best way out is to text her. Our 75 sweet morning messages for her are the exact remedy you need to get her interested in you.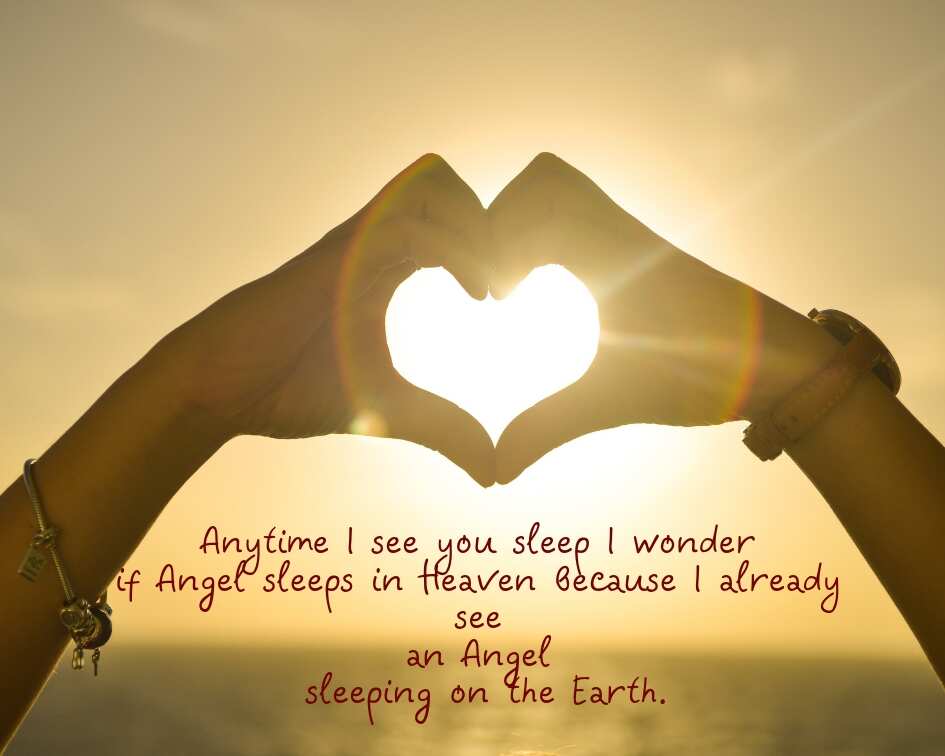 When did you last send a good morning love text to the girl you feel those tender feelings of sympathy or love? Perhaps, the first question most of you will ask is: "What for? Does not she receive enough attention that proves my feelings? Why do I need to text her?"
The matter is that men and women are different both physically and the way they think. Men do not even know how powerful the words may turn when they send them on time. A sweet good morning message for her is the way to show your care, support, and attention. A small text brings two hearts closer, even if they are miles away from each other.
What is the best good morning love text for her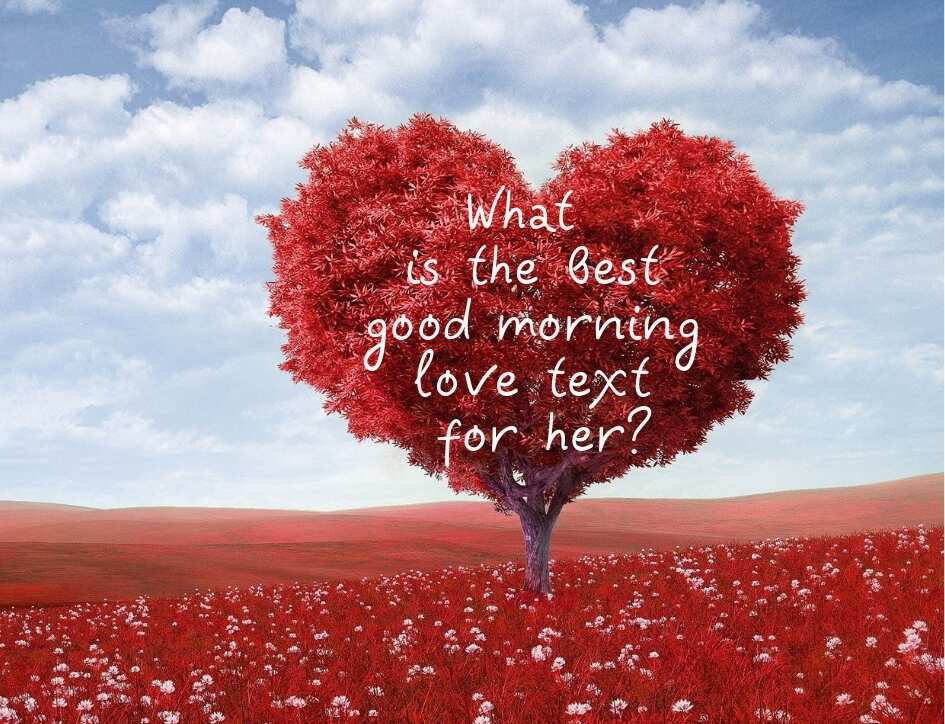 Do you still feel less-confident to start a live chat with a girl you admire, or, perhaps, you are in a quarrel and seek for an excuse? Or, you wish to brighten the mood of your sweet girl? Then writing a good morning love message is the best key to her heart.
Top 20 sweet morning message for her ideas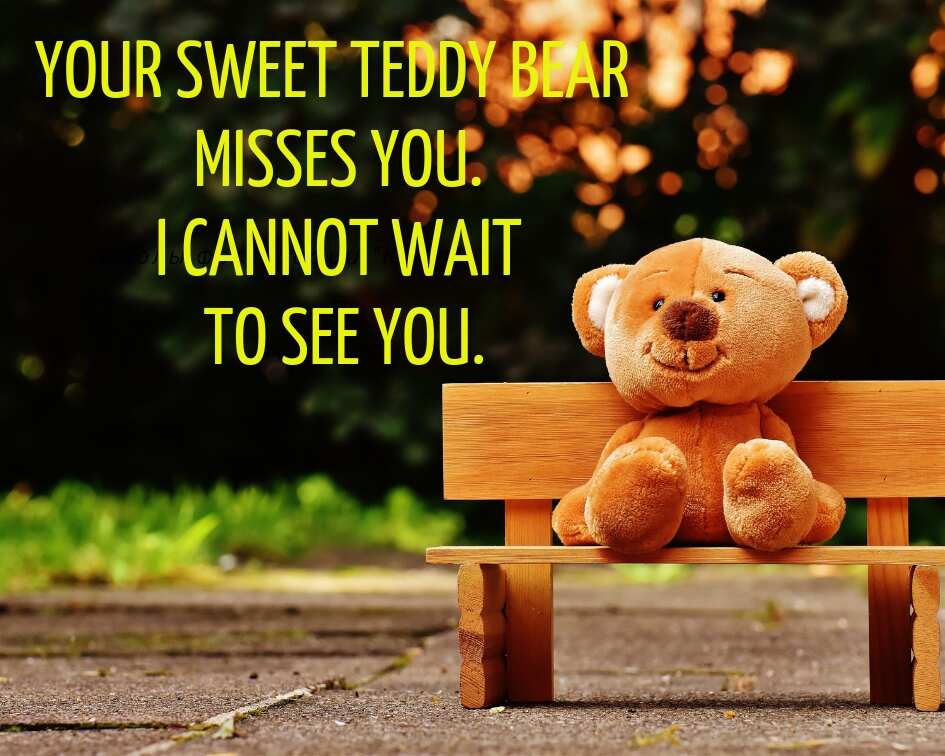 Here are good morning messages for her you can start with to see how surprised and happy the girl will be.
I envy the sun. It can see you first. Wake up and let us start a new exciting adventure together, my darling!
Now my heart skipped a beat, and I felt that my other half woke up.
That beautiful bird, singing near your window, is my companion, who agreed to help me to express my feelings for you.
In the first light of a new day, you are especially delicate and fragile. All I want is to keep you in my arms and never let you go.
The only makeup you need is your smile. A good mood will be the best accessory for you!
Do you know why the sun shines every forenoon? Because it welcomes you!
I woke up thousands of miles away from you, but it doesn't matter because you are in my heart.
I have told this message to go to the sweetest person in the world, and now you are reading it.
People say that the early hours of the dawn cannot be marvellous. I do not agree. Every minute of it I meet with you is fantastic.
Even if oxygen disappears, I will survive because my air is you.
Hello, my sweet thorn! Wake up quickly. I will pick you up at 10:00, and your dreams will come true!
Even if I am not there to wake you up with some kisses, I hope my messages would express how much you mean to me and tell you I cannot stop loving you.
Your sweet teddy bear misses you. I cannot wait to see you.
It is another day, full of new expectations and plans, but the only thing, which is stable in my life every single day is my affection for you. I cannot wait to kiss and hug you!
I am the luckiest boy in the world because I see you in my dreams every night and then meet with you in reality.
Even nasty weather cannot spoil my day because you light everything around and warm my heart.
Being with you makes every second worth living. Wake up and let us come closer!
I am sending you my kisses now to make you feel better and remind you that somebody cares about you a lot.
Anytime I see you sleep I wonder if Angel sleeps in Heaven because I already see an Angel sleeping on the Earth.
What is a plant without fruits? What is a river without water? What is the sky without the sun and stars? What is right about a minute without you?
READ ALSO: Top 50 romantic missing you messages and quotes for her
Most of the girls like romance, that kind of a unique atmosphere when they can feel butterflies in their stomachs. Why not fill the heart of your lady with some of them by sending her a good morning text right now?
What is the most romantic good morning message for her?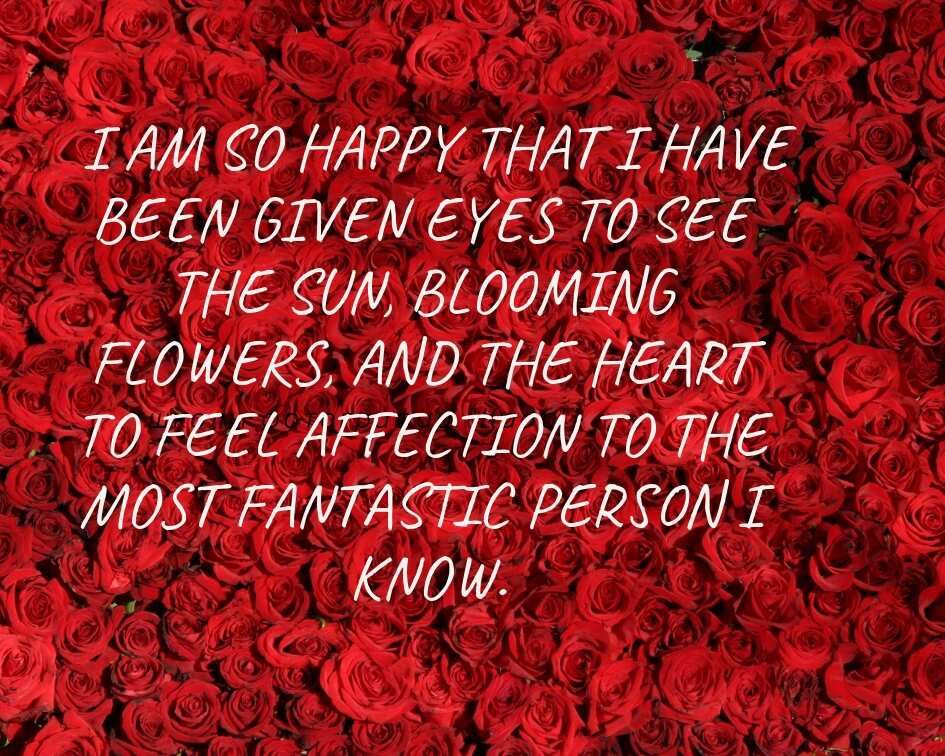 If you still wonder "What is the best good morning romantic message for her?" you can have a look at our most affecting texts.
I am so happy that I have been given eyes to see the sun, blooming flowers, and the heart to feel affection to the most fantastic person I know.
Even if it is winter, your smile awakens spring in my heart.
Every dayspring, which I do not spend in your arms, is a wasted moment. Please, let us not waste our lives and be together forever.
You must be tired because you have been running through my mind all daybreak.
Do not you mind waking up and making this dull world and my life a little bit brighter?
If the sky represents my life, then you are the sun there because you blind me.
The smell of your skin is better than the scent of roses. I can spend an eternity in the beautiful captivity of your hands and lips.
I like the forenoon because it marks another gorgeous 24 hours with you. Wake up, darling. I cannot wait to kiss you.
The bright sun, the smell of coffee, yummy pancakes and your charming smile – this is everything I need for my perfect daybreak! Let us make every minute of our lives complete!
Just thinking of you makes my dayspring bright!
My guiding star, without you, I would have lost in the darkness of the universe.
Millions of kisses to the lady who stole my heart.
Just like how a beautiful sunrise is incomplete without its orange hue, my first cup of coffee is unfinished without texting you.
Your smile is the only inspiration I need. The voice is the only motivation I need. Your affair is the only happiness I need.
It is high time to rise and shine, my sunny.
Only a few things are priceless for me in this world. One of them is your smile.
Did you sleep ok? I have been missing you. It is so hard to be away from you. I cannot wait until I get back.
Today's weather forecast for you: the rain of smiles, the wind of gladness, the fog of tranquillity, the snow of fun, and the blossom of romance!
It is time to wake, beauty. The world needs your warmth, and I need your hugs.
I do not care whether my coffee is a cappuccino, latte, or a mocha. My favourite coffee is the one that I share with you.
READ ALSO: Romantic I love you SMS for her
Romanticism is excellent, but you can double the effect of your good morning message for her if make the girl smile for a while.
What morning love text can guarantee a smile on her face?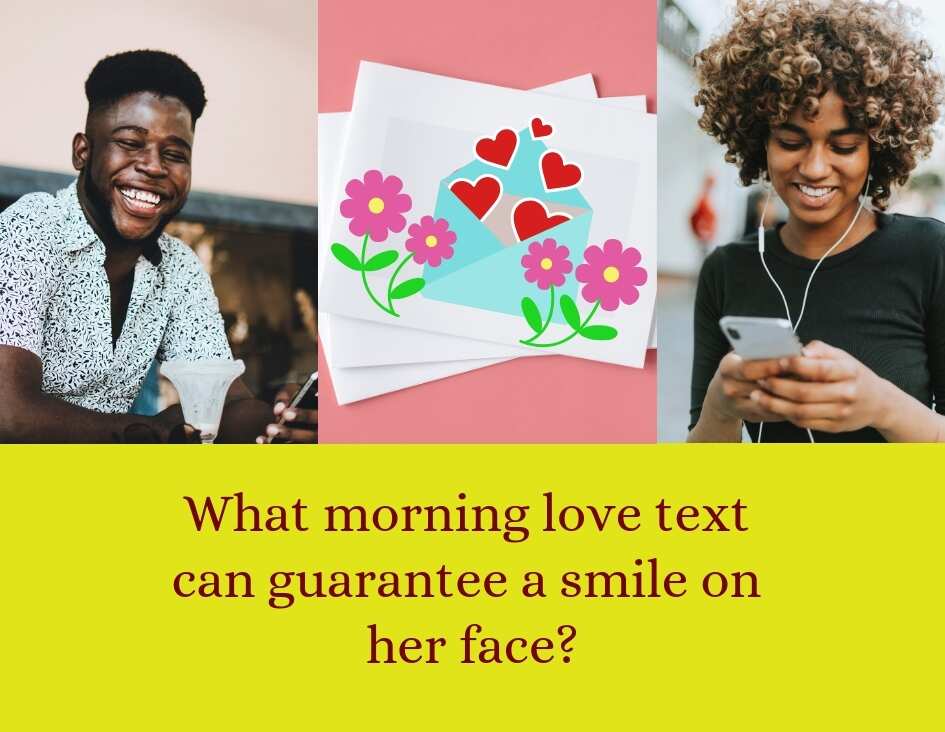 I add a pinch of your smile to my coffee, and it tastes heavenly. Hello, my goddess.
I sent a message to everyone I know, they all need to stand guard, the most beautiful woman I know is about to smile and take my breath away.
Roses are red, and violets are blue if kissing you every hour is a crime, I have forgotten my rhyme. Blow me a kiss, to bring all my thoughts back, please.
Some mosquitoes came by last night. I tried to tell them my blood runs for only you. They did not listen, so I crushed them all.
I just woke up, and I am late for work, but who needs work, when I have got you. I am going back to sleep to dream more of you.
A thousand roses could never look more radiant than you.
The best decision of my life is choosing you as my girlfriend, and you smile as a remedy from any illness.
Hello, my sweetheart. I am coming over to catch your first smile.
The doctor said to take three doses of your kiss every sunrise to have a good start. Can you please send them over?
A sweet kiss to a special lady. You have been on my mind since I saw you last night. I miss you.
Roses are red, and violets are blue. I hope you know that I am missing you!
I wish you warmth, and care, and all the things that you have given me since you came into my life.
Every time I hold you in my arms, I feel at home. Right now, I am homesick. I hope to see you soon.
A little loving message to say you make my heart sing.
I do not care about the stars or the moon. All I care about is making you smile every minute when I am with you.
Your affection is like a strong cup of coffee: warm and vibrant with just enough punch to make me happy and giddy all day.
As the leg is for walking, the mouth for eating, the brain is for thinking, so, exactly, I am for you and you only.
I wish you a day as bright as your smile, a day as sweet as your heart, and a day as fantastic as you are.
I am sending a gentle kiss to the one that brightens my day and appreciates me like no other.
The roses look more beautiful today, and the ocean seems more calming than ever. All that because a soul with the most beautiful heart full of passion is up and alive. Have an exciting day ahead.
READ ALSO: Top 10 Love Messages For Her - Most Touching Ones
There is a particular sweet good morning message collection, which can draw the brightest effect and make your girl's dayspring truly exciting.
What is the best ever sweet good morning message for her?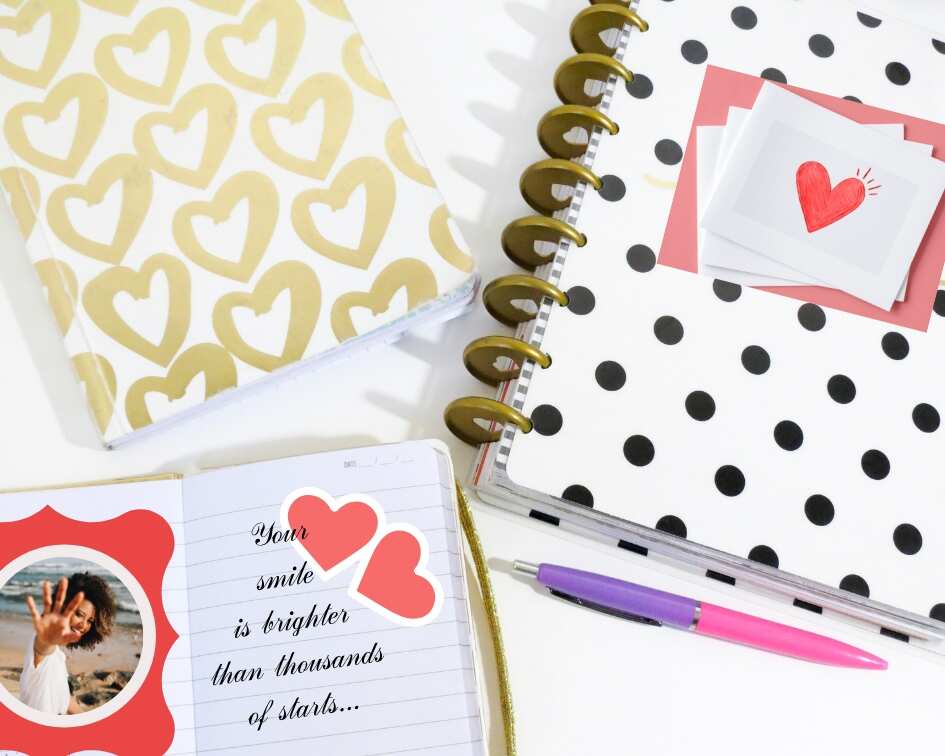 I am glad waking up knowing that you are mine and I am yours, It is the best blessing I have!
I hope your awakening is as bright as your smile.
Every new day reminds me of all the wrong dreams I had been chasing all my life until I found the right one – You!
Can you give me another picture of you? My friends do not believe that angels exist.
Were you a coffee bean or cereal in a past life? I think you must be because I cannot start my day without you.
The night is gone, and the stars are too. Clouds are out in the sky so blue. Here is a wish for my love - for you.
Every day I wake up and choose to be happy because you give me a reason to do it.
I may not be a knight in shining armour, but I will always be there to do the best I can.
Your smile is the only inspiration I need. Your voice is the only motivation I need. Your affection is the only happiness I need.
Open your eyes and embrace this fantastic world! Welcome to another happy day!
You know what? I always wake up smiling and feeling happy, and it is your entire fault! It is all because I adore you.
If I had my life to live over again. Next time, I would find you sooner so that I could love you longer.
My world had only black and white colours. But when you stepped into it, it became colourful like a bright spring rainbow.
Red wine is best describing our tender feelings. Warm, intoxicating and precious. Kisses and have a perfect day!
Little Birdie told me that my princess was still sleeping and waiting for me to kiss her to wake her up.
When your girl receives a romantic good morning love text, she knows that you appreciate her. It makes her feel happier that she is the first person who comes on your mind every morning.
Love is a house. It contains thousands of bricks. The more you set at the very beginning, the stronger the foundation you will have in the future. It is never too late to freshen up your relationship by sending a good morning SMS for her. Message her quickly and see how it works!
READ ALSO: SMS for GF to make her happy
Source: Legit.ng