List of famous black models 2019
What do you know about the best black models in the world? They are invited to High Fashion Weeks as well as photo shoots with professional photographers. Millions of ordinary people adore them. Do you know that most of the models are ordinary guys and girls? They have succeeded thanks to not only their appearance, hard work but also by chance — just posted the brightest photos on Instagram! We have prepared for you the list of famous black models 2019!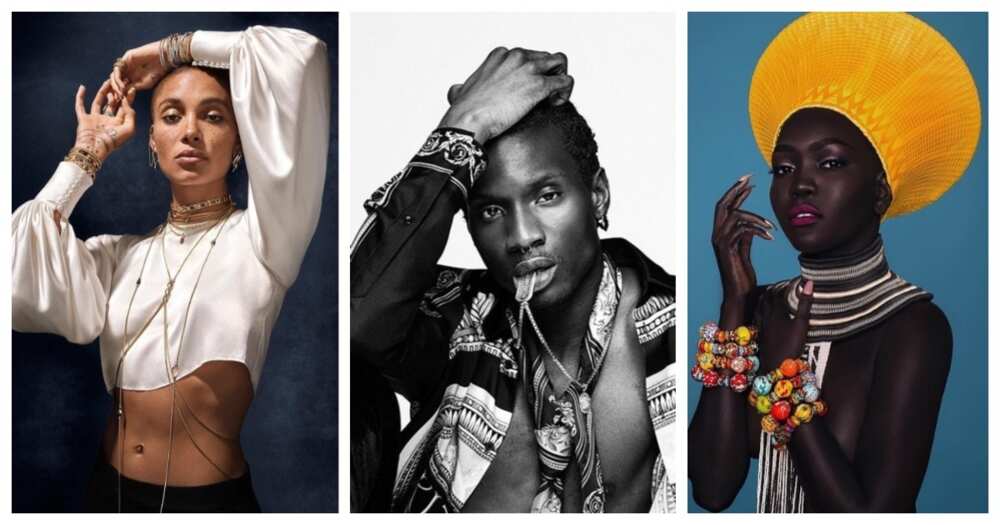 Currently, black models are in high demand in the fashion industry. From year to year, they are increasingly attracted to the top shows of the world's best fashion brands. Besides, they are widely involved in stunning photo shoots posing. Black girls and guys open the fashion shows of famous designers and become the face of global cosmetics brands.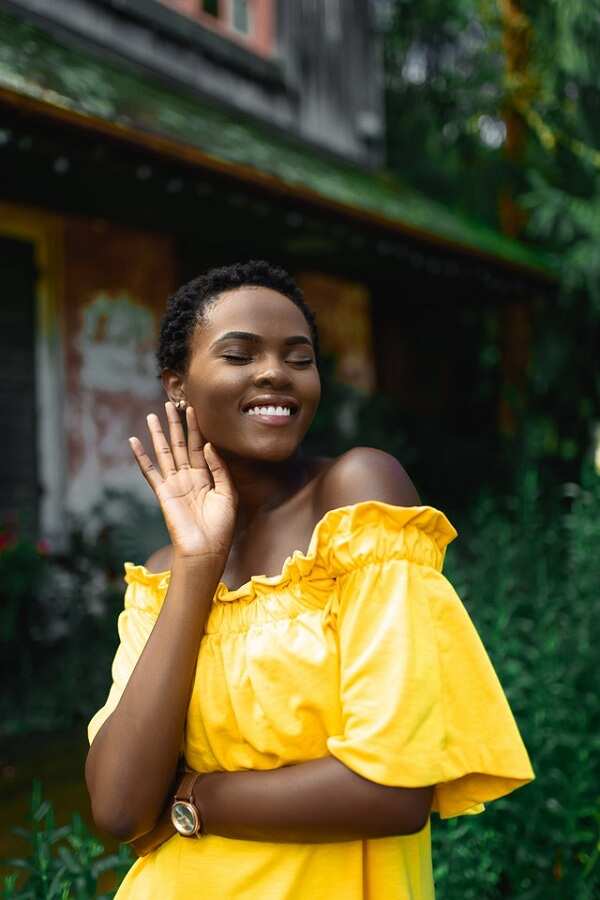 Most of all, individuality and charisma are valued in the fashion business. In any case, a model should have a zest. Today you cannot overcome the thresholds of model agencies for years to be noticed. In some cases, it is enough to make a couple of bright photos and put them on Instagram. The histories of many successful models confirm it.
READ ALSO: Top 10 modelling agencies in Nigeria
Top 10 famous black models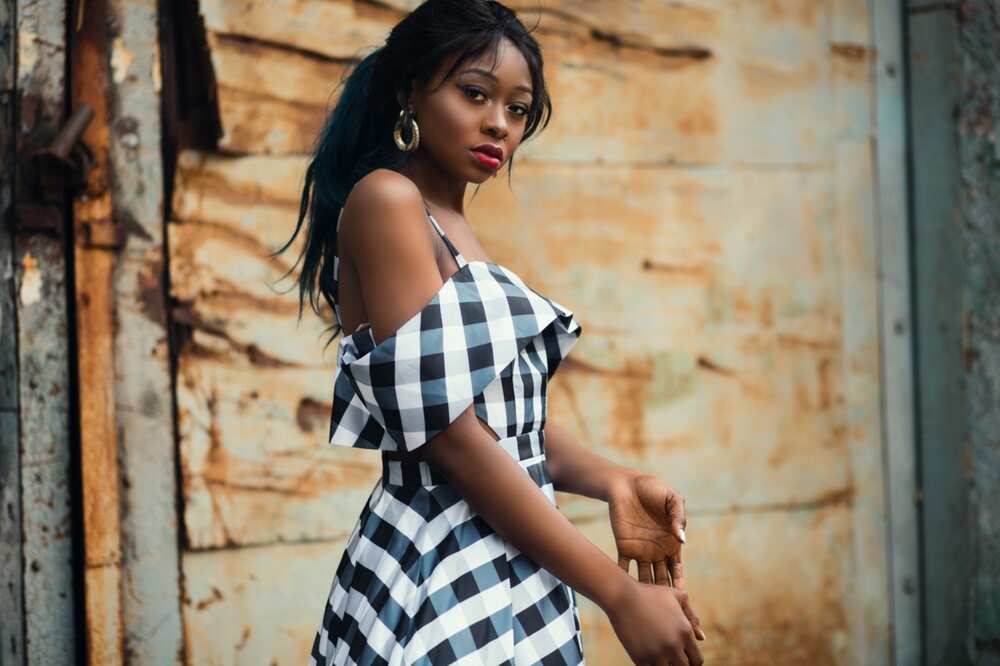 Let's take a closer look at successful and promising top 10 black models 2019. In order not to offend anyone, we placed them in a free order. Here is our list!
Black female models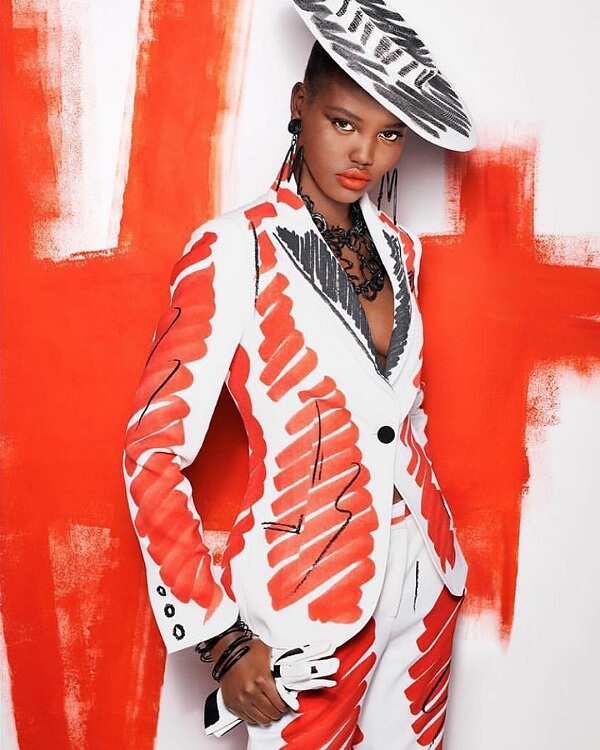 Ladies first! We have decided to separate our list into two for your convenience only and will start from black female models that impress the world of fashion by their unique appearance and charm.
1. Adut Akech
Sudanese-Australian girl Adut Akech has become Model of the Year 2018 (Industry's Vote) according to Models.com. Akech was born in South Sudan. When the future podium star was a six aged girl, her family had to flee from the civil war and genocide raging in the country. Adut moved to Australia. At the age of 12, she participated in a small fashion show organised by her aunt for the first time. Two years later the girl went to conquer a serious modelling business. At her 16, Akech was already on the runway at the Paris Fashion Week in the Saint Laurent show. Since then, the young model has been snapped up. She worked with Alexander McQueen, Givenchy, Tom Ford, Calvin Klein, and Versace. Besides, Adut Akech closed the Chanel show in a wedding image with Karl Lagerfeld.
Today, her portfolio comprises various gloss covers, including Vogue, world-famous brands advertising campaigns. Adut has the prospect of becoming the next Naomi Campbell. Along with the basic career, Akech actively collaborates with the Office of the UN High Commissioner for Refugees to tell the world about the plight and problems they are forced to face.
The girl has far-reaching plans ahead. She wants to get a diploma in entrepreneurship and open her own business connected with the fashion world, as well as write a book about her life.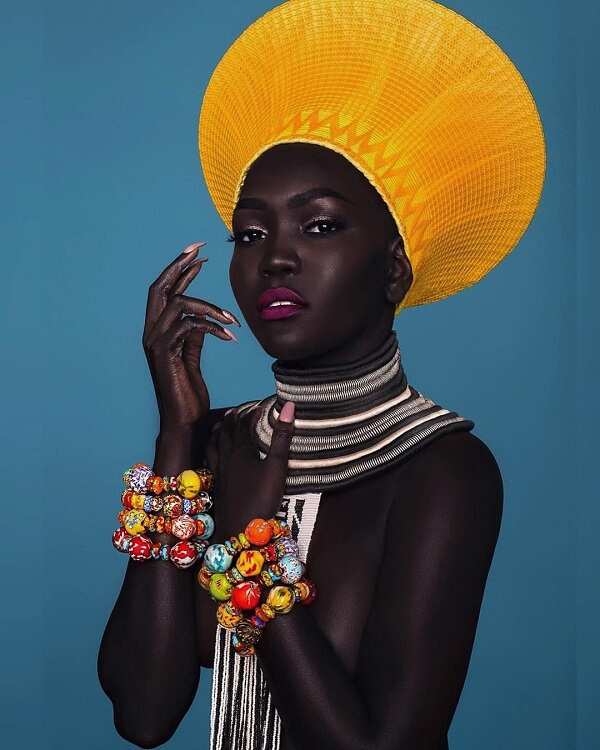 2. Nyakim Gatwetch
Nyakim Gatwetch is a famous black female model. The colour of her skin is often compared with the darkness of the night. The girl moved to the US from South Sudan, but even in comparison with the residents of the country, she seems dark. Firstly, this unique feature used to bring Nyakim only disappointments and create complexes. At one time, she heard enough ridicule because of her fantastic skin.
Gatwetch started as Instagram black models. Accepting her individuality, Nyakim Gatwetch could gain popularity on Instagram and become a famous black model throughout the world. She posted her photo between two black girls with light skin and showed two various tones of melanin.
The Different Melanin photo shoot created by Isaac West became extremely popular. She was involved in the advertising campaign with the beauty brand Juvia's Place. Last year Nyakim participated in New York Fashion Week for the Flying Solo brand.
Recently the girl made a splash at the 2018 Emmy awards with her stunning image. Now thousands of people admire Nyakim Gatwetch. Currently, the Queen of Darkness is invited to create amazing photo shoots. Nyakim says that black is the colour of strength and pride.
3. Khoudia Diop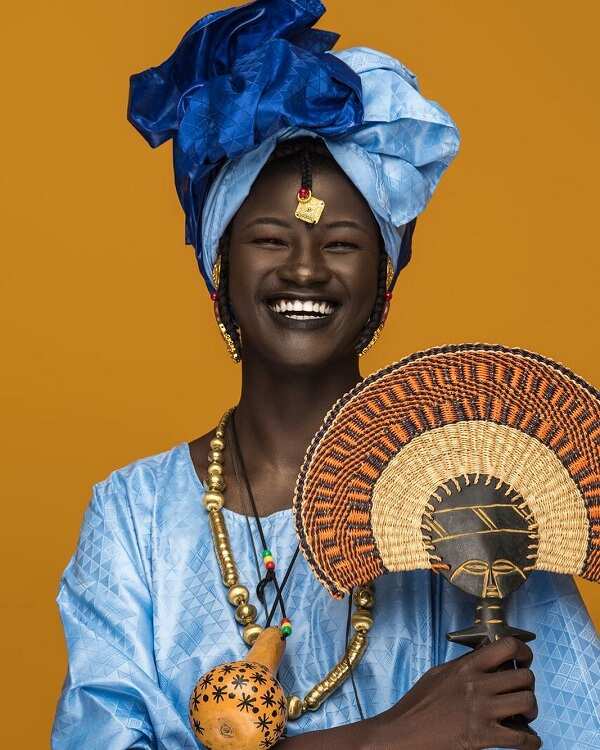 The title of the most dark-skinned model was given to Senegalese Khoudia Diop. She was named Melanin Goddess because of the very black skin. Although people laughed at her skin shade, being a child, she was inspired by a photo of the beautiful top model Alek Wek. When Khoudia was 15, she moved to Paris where she was repeatedly offered to start a fashion career.
Then Diop moved to New York for studying and took part in the Colored Girl Project. The unusual appearance of the girl turned out to be very popular. After Khoudia Diop became a model, the number of her Instagram fans increased dramatically. Today Khoudia is an Instagram star. Besides, she collaborates with many modelling agencies of Paris and New York. Moreover, Khoudia is engaged in Make Up For Ever's advertising campaign.
4. Anok Yai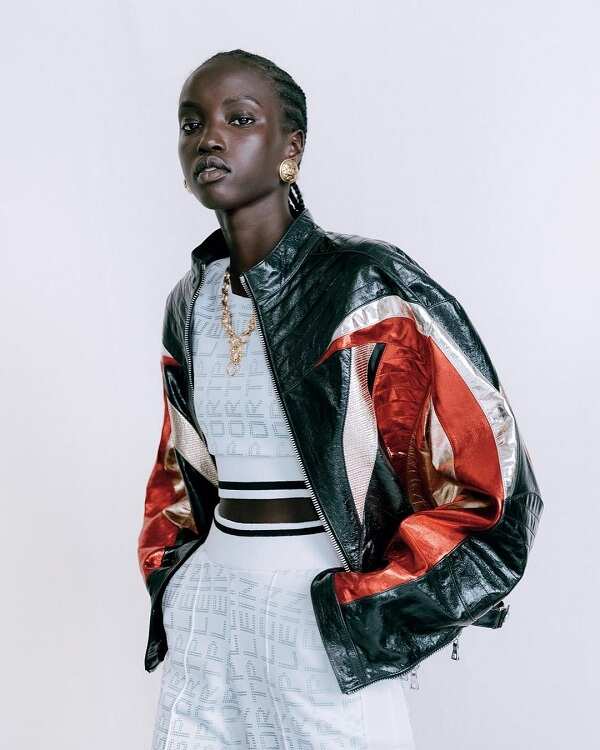 Anok Yai is the black girl who opened the Prada fashion show for the first time since 1997. Before that, only Naomi Campbell deserved this honour. The Italian fashion house invited 19-year-old Anok to come out on the podium during the fashion show autumn/winter 2018-2019 at Milan Fashion Week.
Anok Yai was born in Egypt, but she is of Sudanese origin. Then her family moved to the US. The girl gained wide popularity in 2017 after the photographer with the nickname TheSUNK made a photo shoot with her at a student party and posted a snapshot on Instagram. The photos got more than 20 thousand likes. After that, she received thousands of phone calls from various agencies. Some of them made agreements with Yai and Prada invited her for its defile.
Today the 21-year-old Anok Yai conquers the fashion industry. She was even nominated for the Breakthrough of the Year by the Models.com. By the way, besides prestigious Fashion Weeks, Yai manages to devote time for studying. The girl is a student at Plymouth State University. She learns biochemistry to become a doctor.
5. Winnie Harlow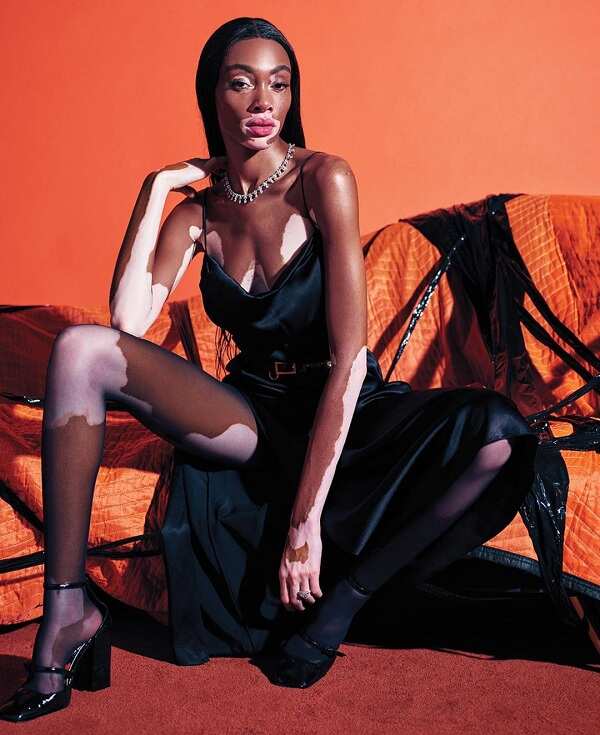 Winnie Harlow is a Canadian supermodel suffering from vitiligo — skin depigmentation. Milky-white spots appeared on the girl's body in early childhood. This fact gave rise to ridicule. Winnie was called a 'cow' and 'zebra.' Winnie Harlow pulled out her lucky ticket after hitting the American Top Model show. After shooting she became incredibly popular.
Currently, Vinnie Harlow is the face of Spanish casual brand Desigual and advertises bright wears of crazy styles and colours. In 2018, Winnie who is called the Dalmatian Woman put on her wings and became the new Angel for the legendary laundry brand Victoria's Secret.
Today the 22-year-old Winnie works with several brands of clothes, participates in various photo shoots for magazines and advertising. Besides, Winnie Harlow is involved in Sports Illustrated 2019 Swimsuit Issue as one of the hottest black models.
6. Imaan Hammam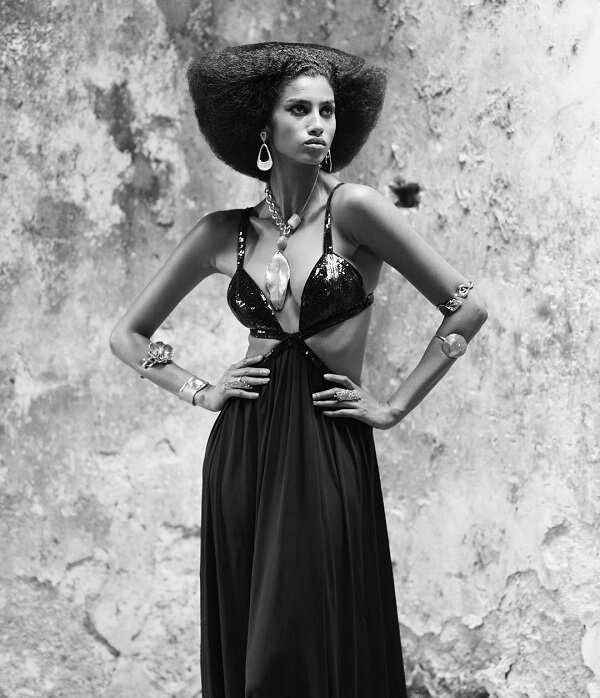 Imaan Hammam is the Dutch girl of Egyptian-Moroccan origin. Mixed blood gave her exotic beauty. She began her way to fashion by participating in Victoria's Secret show. Imaan became one of the most notable Angels.
Having started her career in 2010, Imaan took part in the shows of many world-famous fashion brands. Moreover, Imaan Hammam proved that she is good not only for the podium performances. The girl is also a thriving commercial model. She is the face of the Givenchy campaign and covers of many popular editions such as Vogue (US, France, and Italy), i-D Magazine, Numéro, and Love Magazine.
Since she was noticed at the age of 14 at the railway station in Amsterdam, Imaan Hammam became a bright star on the fashion horizon. This year, she has already managed to participate in the stunning photo shoot for the March issue 2019 of the Japanese Vogue.
7. Adwoa Aboah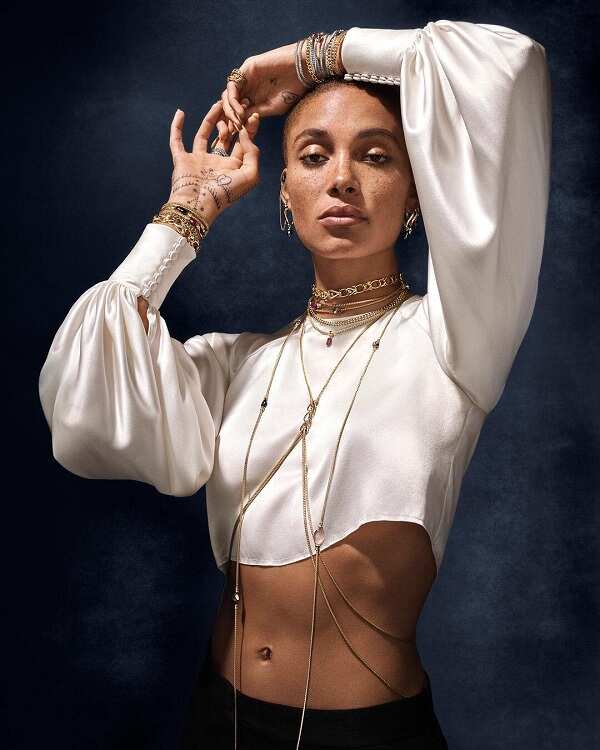 Adwoa Aboah started her work in the model business long ago as it was predetermined. Her parents run a very successful activity in the fashion industry. They are engaged in filming for glossy magazines and fashion shows. Thanks to their professional work, Adwoa Aboah has known since the childhood to editors of glossy magazines and other professionals of the fashion industry.
Already at the age of 16, she made the first steps in her career. For several years, Adwoa once appeared on podiums then disappeared. Recently, she often takes part in fashion shows, and her image is remembered by many people who are distant from the fashion world. Adwoa has even become a Model of the Year 2017, and today she is ranked in a one raw with black supermodels!
In addition to the model business, Adwoa is an active feminist and the website owner where girls discuss mental health, addiction, depression, relationships, and much more. Adwoa Aboah is a model of a new time that does not strive to be and look perfect. Currently, it's essential, so the girl is very successful and demanded in the fashion industry.
8. Marquita Pring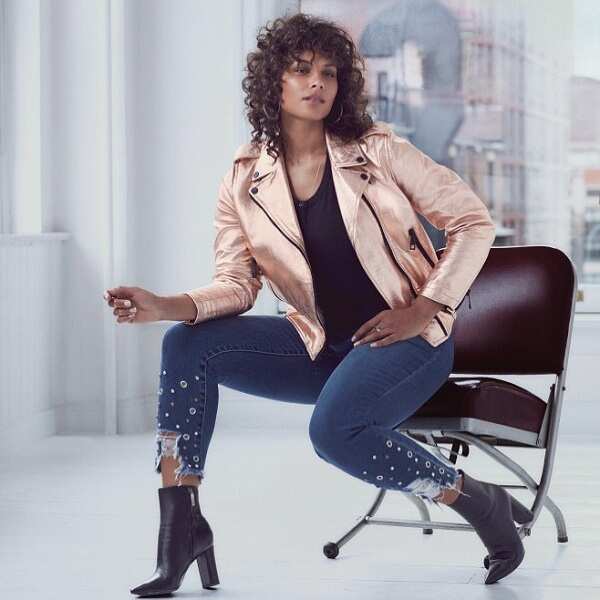 Marquita Pring is the US plus-size model. She could overcome all her complexes and proved to the whole world that she is beautiful. Markita has photo shoots for V - Curves Ahead, Ford, Vogue Italia, and others.
A lot of girls dream to conquer New York and make a model career. Marquita Pring is a native New Yorker. It was enough for her to visit a fashion agency located a couple of blocks from her house. So she did it, and at the age of 15, Marquita began shooting.
The popularity came to the girl after participating in the Jean Paul Gaultier show in 2011. After the show, Marquita was recognised as one of the most popular plus-size models and became the face of Levi`s jeans brand. Besides, she collaborated with Bloomingdale`s and Macy`s department stores. Marquita Pring was shot for magazines and gave countless interviews about body positive and love for her body. Marquita is also engaged in figure skating, jogging, field hockey, and leads Instagram.
Black male models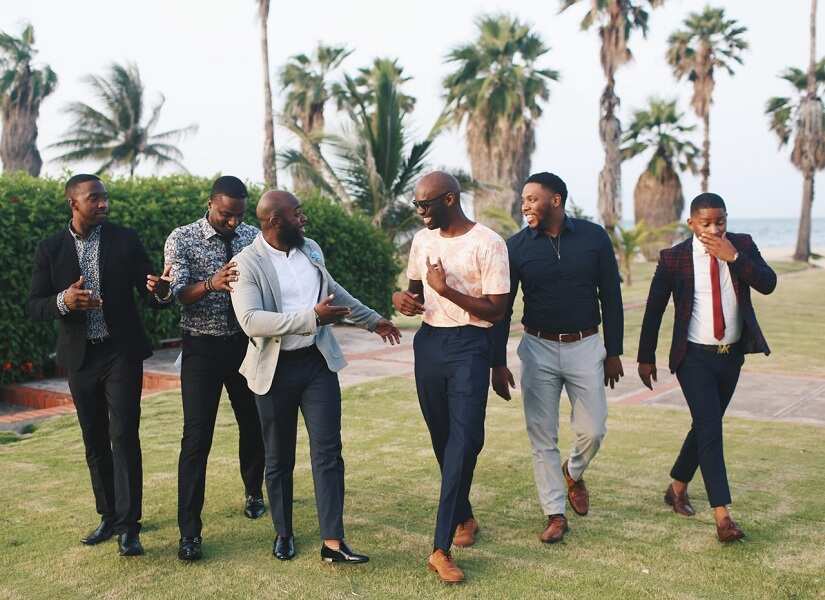 Speaking of the best models, we could not ignore the black guys who also achieved considerable success in the fashion business and not only. Here are a couple of promising black guys and their achievements.
9. Victor Ndigwe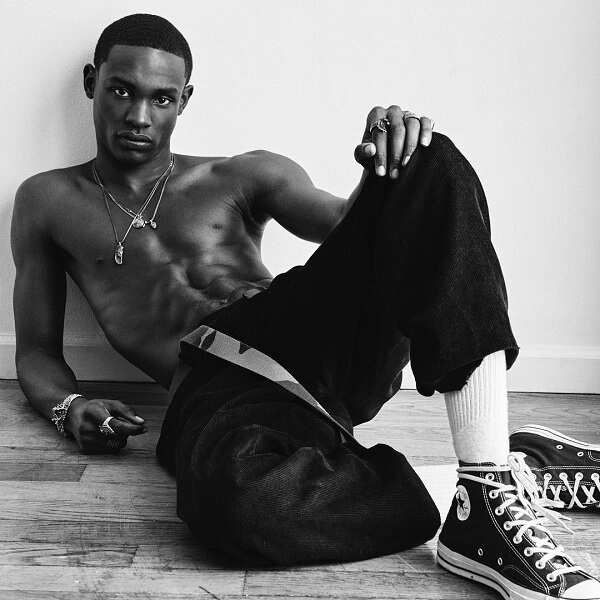 Victor Ogonna Ndigwe is a famous black male model. He is the first Nigerian who participated in the fashion weeks of Paris, Milan, and London. Victor Ndigwe stared for the Missoni campaign some years ago. Besides, he was involved in work for Versace, Hermes, Kenzo, and other famous fashion brands. Victor Ndigve was a winner of Elite Model Look Nigeria in 2014. Currently, he is among the most sought after black models in Africa and the world. Besides working in the fashion industry, the guy also enjoys music and takes the first professional steps in this area.
10. Adonis Bosso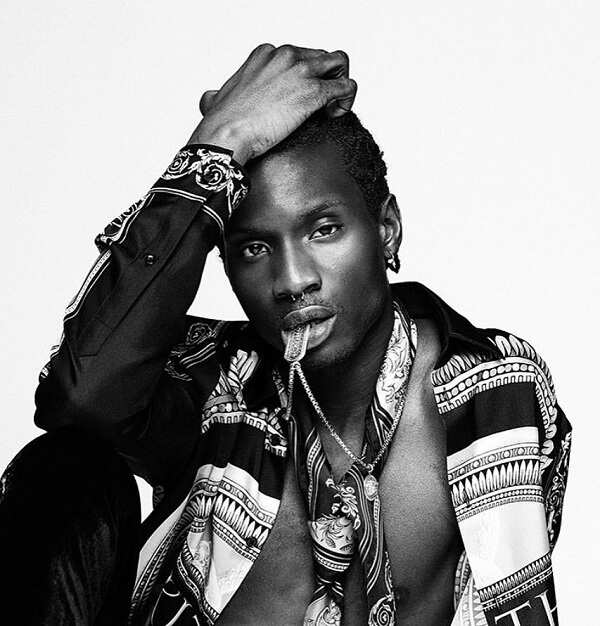 Adonis Bosso is a black guy of the Ivory Coast origin. He is also one of the African models. Bosso was discovered in 2012. Firstly, he worked for Vivienne Westwood and Z Zegna. Gaining popularity, he began to cooperate with such well-known brands as GCDS, Dolce & Gabbana, Levi's, Tom Ford, and H&M. Adonis Bosso won Model of the Year 2015 (Readers' Choice ) according to Models.com. Successfully engaged in modelling activities, he also tries his hand at the musical field. A talented person is talented in everything.
As you can see, the career of some black fashion models listed above has been developed over the years. The others have changed their lives abruptly just by uploading a few photos on Instagram. Some girls and guys had to endure humiliation and ridicule on their way to success. Undoubtedly, each of them deserves respect.
O, by the way, have you already posted your most successful photos on Facebook and Instagram?
READ ALSO: 5 fashion trends to expect in 2019
Source: Legit.ng