Nigeria is going wild about Big Brother Naija 2019! Our beloved show came back even stronger with the action-packed episodes and gorgeous contestants who have memorable personalities. Want to know everything about your favourite show? Here are the newest updates about BBNaija, including information about contestants, episodes and ways to watch the series!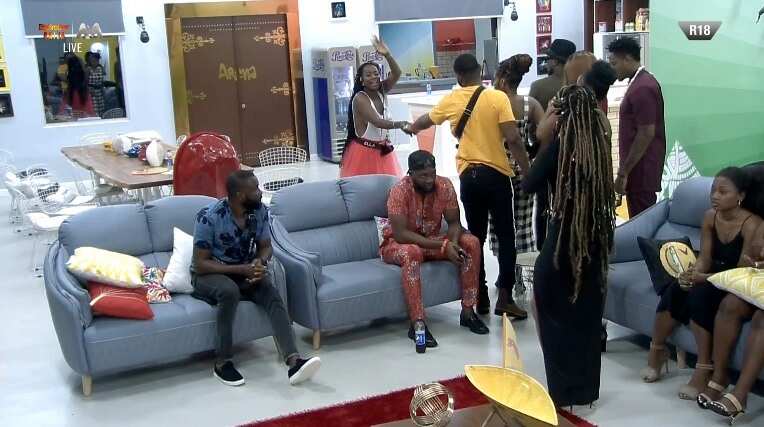 Big Brother Naija is a popular show that has been on television since 2006. Right now, the fourth season of this dramatic and tension-driven show is on air, and Nigerians are unable to get enough of it. All the friendships, relationships and conflicts between the contestants, their internal struggles and desire to win the big prize, have been hugely entertaining to the public.
Many people search for additional information about their favourite contestants on the internet. Together with that, they look for the newest episodes to watch. We have gathered all the necessary information for your pleasure and entertainment!
Big Brother Naija season 4 overview
The fourth season of the highly popular TV show is also known under the name "Big Brother Naija: Pepper Dem". The premiere of this season took place on June 30, 2019. The show launched on DStv channel 198, though you can also view it on Africa Magic and GOtv. The former housemate from the first season, Ebuka Obi-Uchendu, gladly accepted the role of a host. The episodes are still being released, with the winner and runner-ups to be announced when the time comes.
Season four of Big Brother Naija includes twenty-one housemates, each of whom had their own motivation and eagerness to win the money prize of 60 million nairas. Five of the contestants have already packed their bags and went home, as they lost the competition. Who will be crowned the winner, and who will go back defeated? This is a serious question for later, and for now, we can get to know the contestants a little bit better.
Big Brother Naija 2019 contestants
First of all, we will list the contestants that have already been evicted. They are no longer in the competition. However, they are no less interesting personalities than those who are still fighting for the prize.
Isilomo Braimoh. This bright lady is 27 years old and comes from Lagos. She has a Master's degree in Human Resource Management and likes to take a break from her difficult job by playing sports, travelling and listening to music. She dislikes sluggish people and lack of clarity in the arguments. Unfortunately, she became the first contestant to get evicted.
Saidat "Avala" Balogun. The 30-year-old singer and student from Anambra is an ambitious woman who wants to spread her music worldwide. She studied music at York College and is a big fan of Mary J. Blige. She also has a daughter, who she raises on her own, and wants to be an inspiration to single mothers. Avala hates disloyalty and loves her mother and daughter the most of all in the world. She was the second contestant to be sent home.
Victoria "Ella" Nnabuchi. This musician, who is 30 years old, was a runner-up at the popular talent show, and she currently works as a model, actress, TV presenter and a voice-over artist. She can not stand lies and considers herself an interesting and unique person. She did not have good luck on the show, as she was the third person to be eliminated.
Chinonso "KimOprah" Opara. The 23-year-old beauty queen from Lagos was a Nigerian representative at the Miss Intercontinental World pageant. She is also a businesswoman and a TV presenter. Like many other contestants, she does not like liars and considers herself a very real and genuine person. This charismatic lady was the fourth to be evicted.
Tuoyo. This 23-year-old psychotherapist and fitness coach is full of energy and describes himself as very entertaining, likeable and a good listener. He enjoys the music of Davido and J Cole and loves watching movies, reading books and working out in his free time. He is no longer in the competition, as he was the fifth person to be evicted.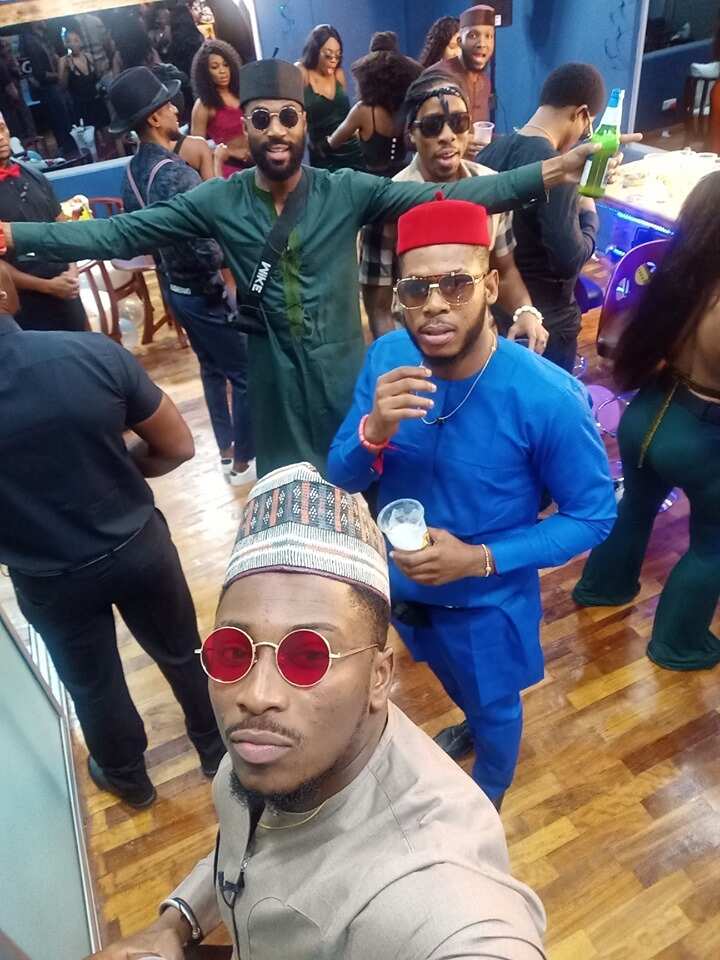 Now, here is the list of people who are still competing for the grand prize. Pick your favourite among them all!
Diane Yashim. The easy-going model from Kaduna, who is 23 years old, has graduated from the University of Debrecen, located in Hungary. Her experience in a far-away country has indeed opened her eyes and made her grateful for small things. She dislikes loud talkers and wants to spend the prize money on travel. She considers her personality to be relatable to other people.
Esther Olaoluwa Agunbiade. The 22-year-old lawyer has some of the best tricks up her sleeve, which is both beauty and intellect. When she was only 21, she got called to the bar. Except that, she likes working out and playing sports. She can not stand people with poor hygiene and thinks she should win because she is hot, smart, and real.
Chukwuemwka "Frodd" Okoye. This determined 28-year-old man from Anambra State sets family as his main priority and is proud of the moment when he paid a surgery bill for his mother. He lists Big Brother as an unforgettable experience and is irritated by fake people, bullies and excessive pride. He wants to start an NGO for single mothers and a fashion line if he wins, and he is certain he can win because of his charms.
Ekpata Gedoni. The 31-year-old man from Cross River is a fashion entrepreneur and a sports enthusiast. He also has a soft side for drawing portraits and writing poetry. He is unable to stand lazy people and those who do not take criticism. In case he wins the main prize, he wants to establish his fashion house, deal with family debt and demonstrate kindness through charity donations. He is sure he will become a winner because he is genuine, easy-going and charming.
Steve "Ike" Ikechukwu Onyema. The Imo State native, who is 26 years old, enjoys entertaining people and believes that you only live once. He appreciates the experience that he got on Big Brother and likes eating steak, as well as watching movies. He does not enjoy being around people who are too talkative. If he wins, he wants to give some money to his cousin, who has been supporting him financially. He believes that his hilarious personality and striking looks will lead him to victory.
Jackye. This 23-year-old lady believes that her spirit animal is the lioness. She is a talented software engineer who won the contract with one of the largest African companies. In her free time, she likes watching football, eating spaghetti and playing various games. She is not too patient with slow people and wants to invest the prize money in a technical project which could potentially make AI affordable in Nigeria. When asked why she could be a fan favourite, Jackye honestly confessed that she had no idea whether people would like her.
Jeff. The 30-year-old banker is very fond of Nigerian food and enjoys blasting music by Burna Boy and Drake. His other hobbies include swimming and playing basketball. He is irritated by ungrateful people and wants to win because it would give him a chance to establish his start-up business, directed at opportunities for youth. He considers himself kind-hearted, witty and friendly, which is why he believes in his victory.
Khafi Kareem. This strong 29-year-old woman is a police officer and knows that you can reach anything as long as you believe in yourself. She likes public speaking, dancing and singing. Khafi dislikes people who are trying to control her or block her self-expression. In case she won, she would host her travel show that would showcase the beauty of Nigerian states, and donate some money to charity.
Mercy Eke. This businesswoman and video star is 26 years old and lives in Lagos. Among her multiple hobbies, there are swimming, travelling, dancing and cooking. She has an optimistic approach to life and always tries to do her best, being grateful for every day. She dislikes overly proud people and dreams of starting her fashion label or brand if she wins prize money. She is confident in her victory, because she is a fun and sweet person, and some friends even call her "sugar".
Mike Edwards. At 28, Mike is already a professional athlete, an owner of a cigar line in the UK, and a husband. He considers his wedding day to be the happiest day of his life and the day when he was banned from Commonwealth Games 2018 to be the lowest point of his life. He does not like it when people spread negativity and wants to continue investing in his business if he wins money. He thinks that he deserves victory due to his positive mindset and realistic worldview.
Nelson Allison. This 26-year-old man was Mr Universe Nigeria in 2018 and is a successful model. His hobbies are sketching, watching movies, cooking and working out. He dreams of economic equality in society. He agrees with many other contestants about lying and dishonesty being the worst qualities in people. Nelson wants to start his own business if he wins, and he believes he will win because he is cheerful, humorous, creative and warm-hearted.
"Omashola" Kola Oburoh. Another model and successful entrepreneur, the 38-year-old Omashola, comes from Delta State and now resides in Lagos. This year, he proposed to his beloved girlfriend, but unfortunately, she turned down his proposal, and now he is focusing on his life and business. He does not like liars, wants to invest the prize money in his entrepreneurship, and believes he is different from others, which makes him likely to win.
Oluwaseyi "Seyi" Awolowo. This 30-year-old doctor had a difficult way to self-acceptance and had to endure a lot of struggles. Nowadays, he is fully committed to faith, his family and his girlfriend. He does not enjoy the company of fake and unoriginal people and wishes to make investments in his company if he wins, as well as donate to charitable causes. He is certain that he stands out among other housemates.
Atteh Daniel Tioluwa "Sir Dee". The 27-year-old banker and graphic designer came from Kaduna State. He enjoys playing football and board games, as well as watching his favourite movies. He considers the lion to be the animal that portrays him the best. He is not focused on winning, but rather forming new relationships and getting experiments. If he won, he would take his family on a trip and give some money to his sister, and invest in the business. He does not like condescending and manipulative people and thinks he is a very down-to-earth man.
"Tacha" Precious Natasha. The 23-year-old Tacha has always dreamed of becoming a part of Big Brother Naija, so it was the best moment of her life when she got accepted into the house. Her favourite singer is Cardi B, whose songs greatly inspire her lifestyle. She compares herself to an eagle and says that losing her mother made her stronger. Tacha hates gossip mongers and wants to invest in the business, as well as start her charity foundation, in case she wins the prize money. She believes she has all that it takes to win because her personality is lively and hilarious.
Thelma Ibemere. The 26-year-old hairstylist likes spending time with people who bring out the best in her and does not like pretentious and scandalous ones. She is in a happy relationship and enjoys reading, dancing and travelling. In case she won the grand prize, she would invest in her business and help her family. When it comes to her winning qualities, Thelma believes she is a jovial person who easily accommodates.
READ ALSO: Big Brother Nigeria 2017 housemates: Where are they now?
Big Brother Naija 2019 episodes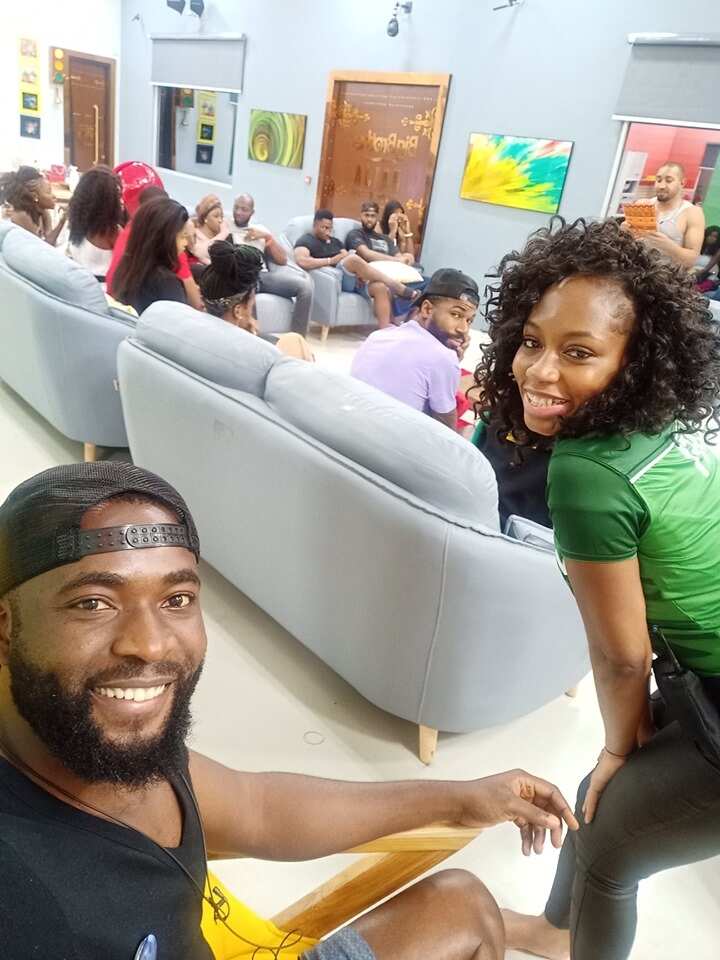 So far, the "Pepper Dem" has gone for four weeks, going into week five. The latest eviction was Tuoyo, and the fans of the show can not wait to see what happens next in the house and whether the contestants can withstand emotional pressure.
Big Brother Naija 2019: where to watch?
The episodes of Big Brother Naija, as well as some weekly highlights and clips, can be watched on the DSTV channel 198 or GOtv channel 29. If you want to use your smartphone to catch up on the series, you can also watch through the official DSTV Now app, available for iOS and Android.
You can also use the website AfricaMagic, which has all the latest updates on the show and a lot of extra content.
Note that for using DSTV, you need to subscribe to it, so you are recommended to choose a DSTV subscription package that works the most convenient for you.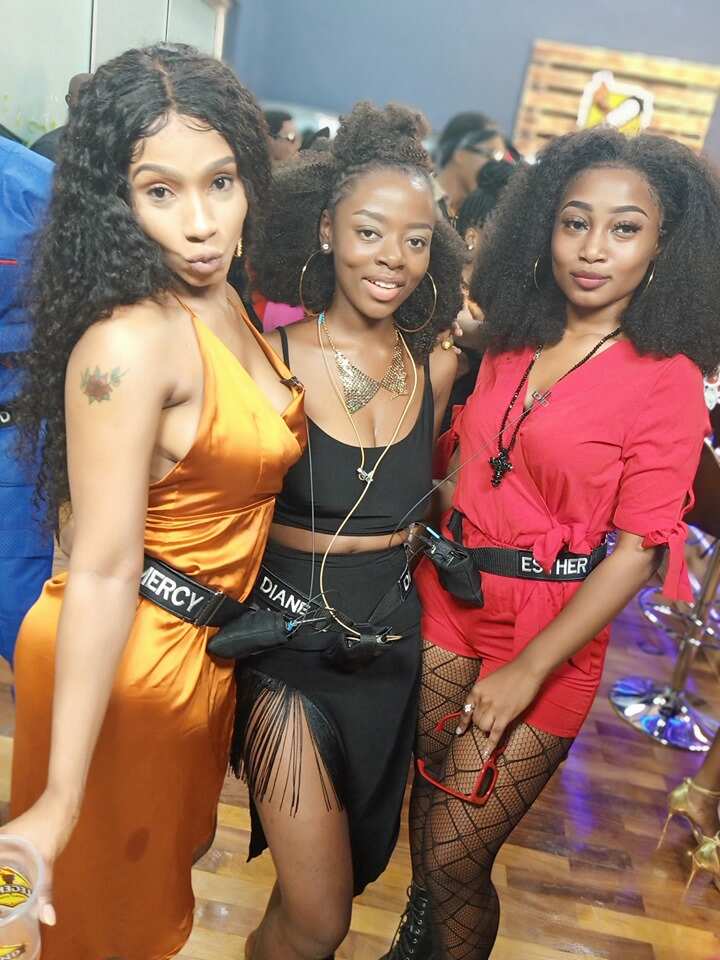 Big Brother Naija 2019 is a show that blows our minds and makes us worry about our favourite contestant every week. Happy watching!
READ ALSO: Anto BBNaija: biography and interesting facts