The most beautiful first lady in Nigeria - Top 5
The head of state must comply with this high status. It is believed that behind such a successful man as a president of the country stands a very strong woman. The first lady must be strong, wise, and kind. Should she be beautiful as well? It is not a must, but if she does, her personality attracts even more attention. Many people think that the first lady should dazzle and shine. Today we will tell you who is considered to be the most beautiful first lady in Nigeria, as well as make the top 5 beauties.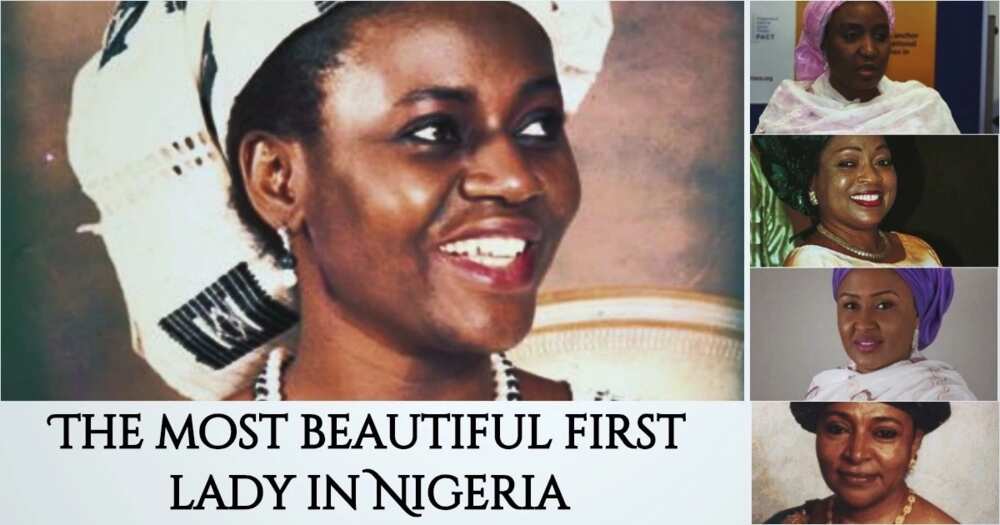 While the whole world is discussing the flawlessly elegant exits of the Queen of Leticia, Kate Middleton, and Melania Trump, the first ladies of Nigeria choose a completely different style such as bright and colorful outfits, unusual hairstyles, and eye-catching makeup.
There are many beauties among the first ladies all over the world. Our country also can be proud of the beautiful first ladies. Today we are going to disclose to you the names of the first ladies who are considered by many as real beauties. However, we are sure you already guessed their names.
The most beautiful first lady in Nigeria
The first ladies are always in sight. They should look great and serve as an example in everything from social activities to family and outfits. Some people do it better than others, when charm, intelligence, style, and strong character are found in the one woman. We present to your attention Top-5 of the most beautiful first ladies of Nigeria. These women are beautiful in their own way and many Nigerians are fond of their personalities.
5. Turai Yar'Adua
Hajiya Turai Umar Musa iar'Adua is the widow of Umaru Musa Yar'Adua, who is the former president and former governor of the state of Katsina. The woman was the first lady from 2007 to May 5, 2010, until her beloved husband died.
Turai was born on July 26, 1957, in the capital city of Katsina. She graduated from elementary school with honors and later entered the Katsina College of Arts, Science, and Technology, where she became the best student. The future first lady received a bachelor's degree in Language from Ahmadu Bello University.
The woman gave birth to five daughters and two sons, being in the marriage. Turai loved her husband very much and was his friend and adviser until the end of his days.
Her plump lips and cheeks, almond-shaped eyes - all these made her image seems perfect today. In due time the woman was an icon of beauty and womanhood. She has a ubiquitous charm, putting back all glossy beauties.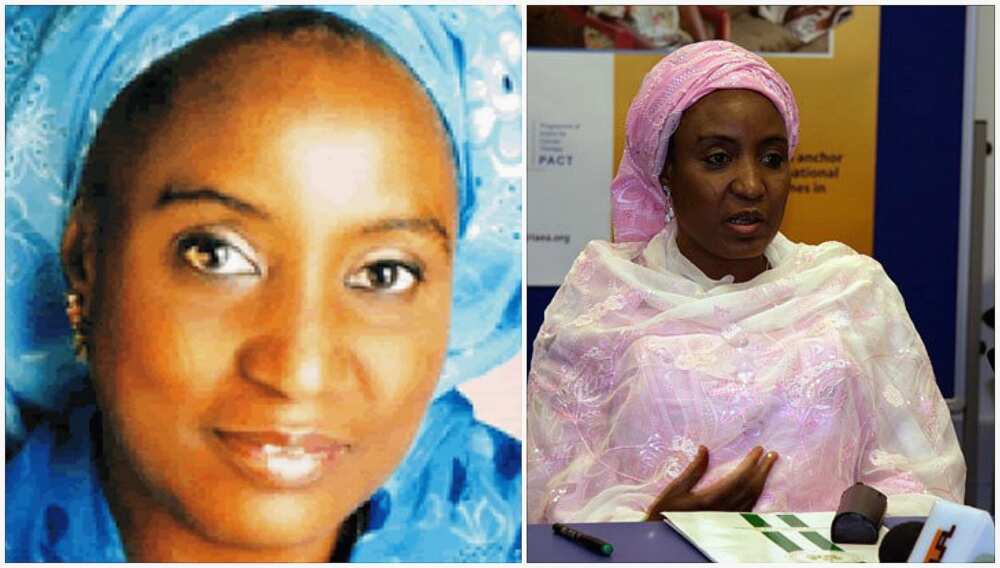 READ ALSO: Most beautiful girl in Nigeria in 2018: winner
4. Maryam Abacha
The beautiful Maryam Abacha is the wife of the former Head of State of Nigeria from 1993 to 1998, Sani Abacha. The first lady was born on March 4, 1945, in Kaduna.
Maryam and her husband have ten children: three daughters and seven sons. She supports her husband in everything and even in conflict time, Maryam was always with him! She is a strong-willed woman.
The former first lady founded the Abuja National Hospital, which was initially for children and women. Maryam became the first African peace ambassador F.E.A.P, N.P.I. To this day, the former first lady continues to take care of her people, who also continue to love and respect her.
The lady is famous for her good sense of style - she knows how to look feminine and fashionable. In her young years, Maryam was like a doll. Her glossy expressive eyes, full lips, beautiful skin, and aristocratic posture - all this made her beloved by all the Nigerian people. The woman was engaged in active political and social activities, as well as charity. Even now, when Maryam Abacha is 73 years old, she is the same beauty and her grace is with her.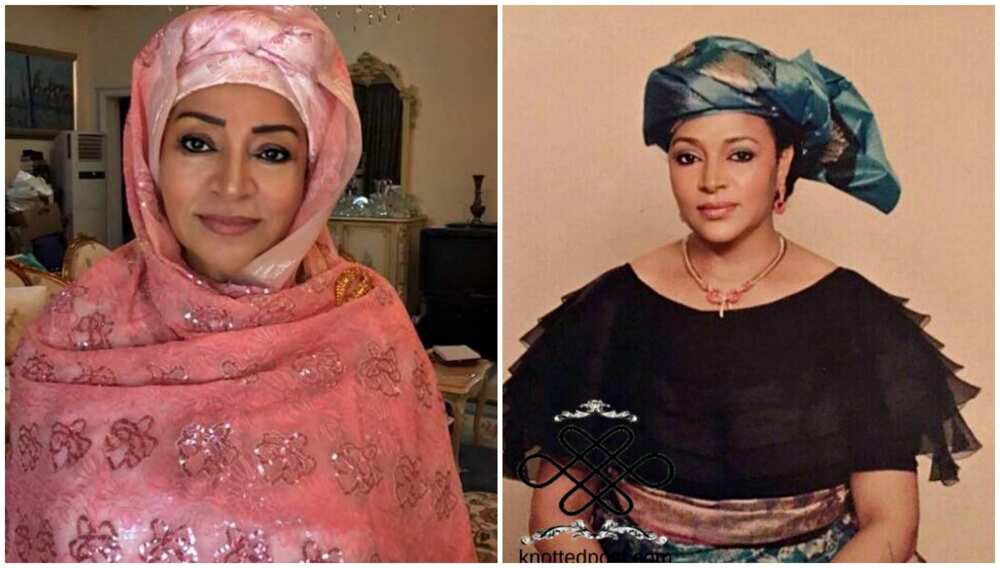 3. Aisha Buhari
Aisha Muhammadu Buhari is the wife of the current president of Nigeria Muhammadu Buhari. She was born on February 17, 1971. She is the first lady of Nigeria who is both very smart and beautiful, and she is the only first lady in the history of the country that is involved in the beauty industry.
The future first lady graduated from high school with honors and later entered Ahmadu Bello University to become a state governor. In addition to the diploma of this university, she received a diploma in the beauty therapy from the Carlton Institute of Beauty Therapy, which is located in Windsor, the United Kingdom. She received additional education in the field of beauty in France and is a member of the Vocational Training and Charitable Foundation of the United Kingdom and the International Council on Health and Beauty.
She has her own spa studio in Kaduna, where they not only provide cosmetic services but also provide professional training. The first lady even wrote the book "The Basics of Beauty," which was recommended as a scientific tool.
All this has always attracted attention to this beautiful woman. She always dresses bright and definitely has a good sense of style. Strictness combined with tenderness makes her facial features soft and attractive, and her smile will melt even the coldest heart.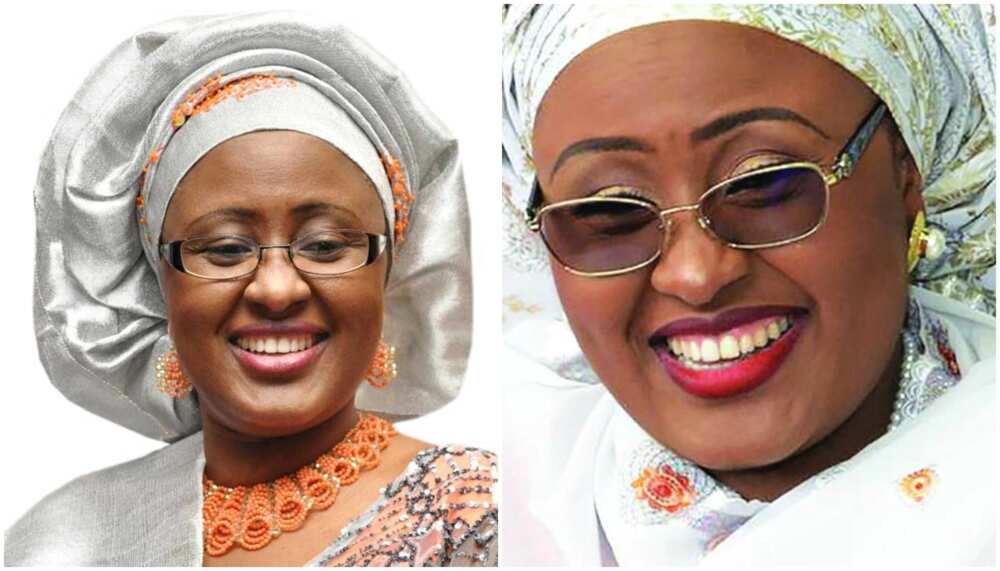 READ ALSO: 6 beautiful and stylish first ladies in Nigeria
2. Late Stella Obasanjo
Stella Obasanjo was the first lady of Nigeria since 1990, until the day of her estimate. Although at that time her husband was only the commander-in-chief of the Nigerian armed forces. She was born on November 14, 1945, and died on October 23, 2005.
This great woman was a successful political figure, a social activist, and she defended the rights of women and young people. The first lady finished school with good marks, but she received her higher education in London, where she also distinguished herself by her responsibility.
When her husband became a president, he instructed her to take care of the foundation for the care of disadvantaged children and children with disabilities. In addition to this fund, the woman was engaged in the problem of women's diseases and has succeeded in this business. All Nigerians loved Stella Obasanjo for her work.
It was a big loss when Stella died from a medical mistake. The woman wanted to become even more beautiful, with liposuction surgery. It is believed that if she were examined on time after this operation, she would have live.
Stella has always paid a lot of attention to her appearance. She always had a well-groomed face with beautiful makeup, delicate hands with a lovely manicure and, of course, her dazzling smile. The outfits of the former first lady were picked up with taste to every social event. Her eyes always showed kindness and love for people. The woman never stinted on this love, giving it to the whole Nigerian nation.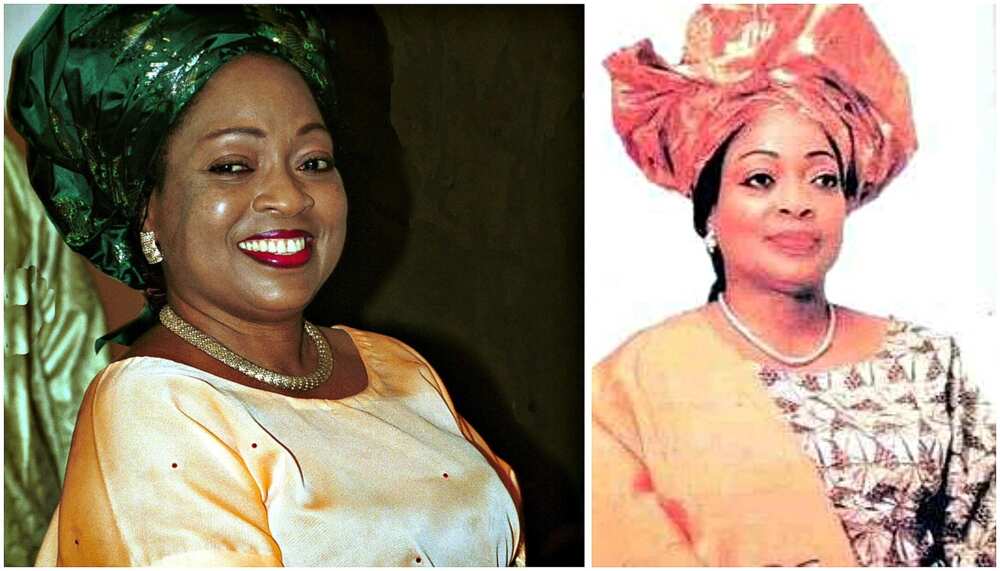 Who is the most beautiful first lady in Nigeria?
This woman has become the love of the whole nation. All women still stand at her, wanting to look just as perfect. This woman has achieved great success in politics and social activities. Who is she, the most beautiful first lady of Nigeria?
1. Late Maryam Babanginda
She was like a Roman empress on a throne, regal and resplendent in a stone-studded flowing outfit that defied description...
Maryam Babangida became first lady in 1985 when her husband became head of the state. She was born on November 1, 1948, in Asaba, and died on September 27, 2009. Like all first ladies, Maryam graduated from school and university with honors, proved herself as the best student.
After Major Ibrahim Badamasi Babangida became the head of the state, the woman became the president of the Nigerian officers' association. She was engaged in political and social activities. Maryam Babangida opened schools, women's academies, kindergartens, and hospitals.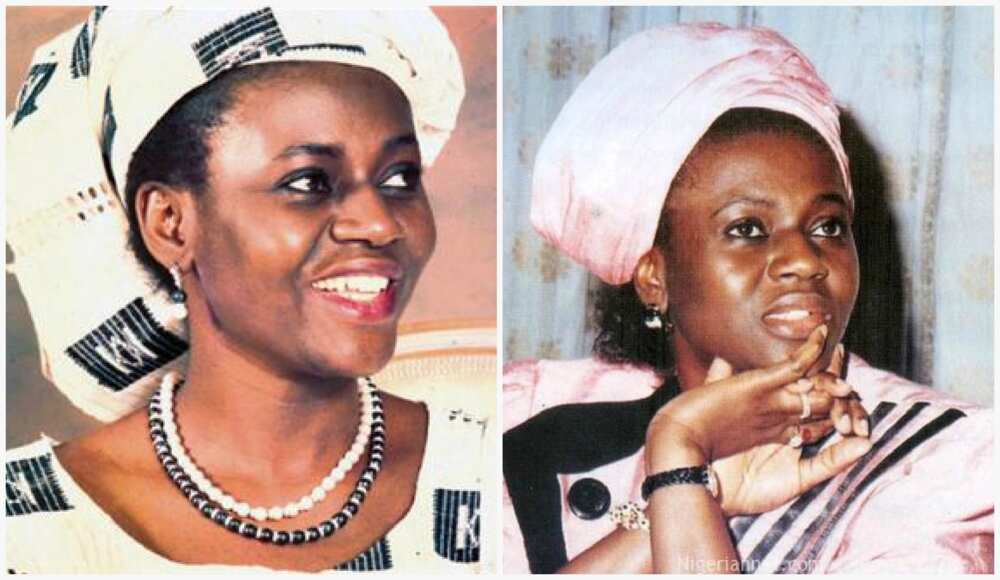 As the first lady, Maryam made a stunning agricultural reform for women that launched many cooperatives, farms and gardens, shops and markets, women's centers and social welfare programs. She also created a development center for women to improve female population lives.
Also, she was especially strongly criticized for the book "Home Front: Nigerian Army Officers and Their Wives," where she described the value of women's work and support.
Many women saw her as a saint even after the death of the former first lady. Everyone loved her. She had many friends among famous personalities.
Maryam died at the age of 61, December 27, 2009, from cancer. The husband held her hand until her last breath. The Times called Maryam "One of Africa's greatest women."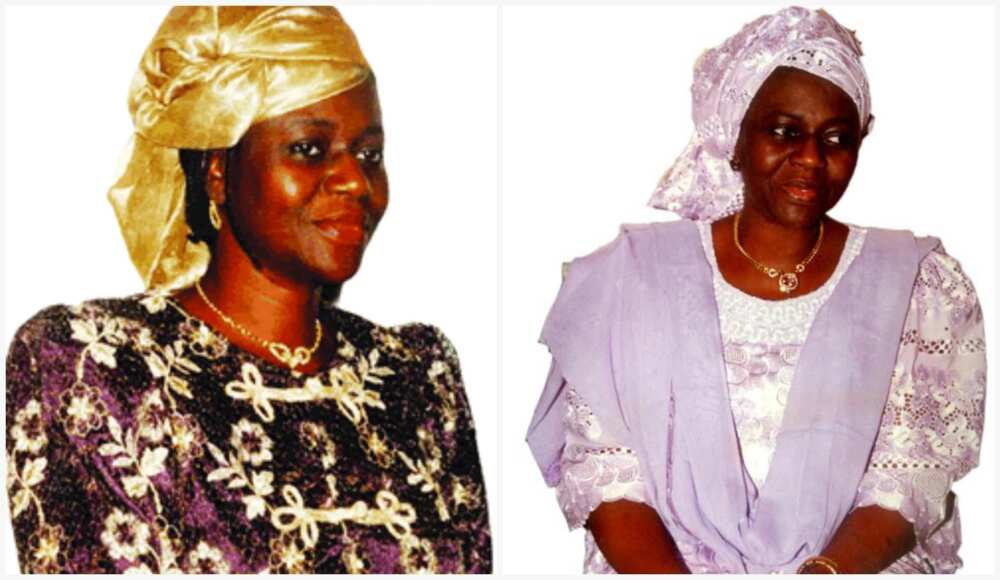 The first ladies are no less interesting to the public than the heads of state. The attention of journalists is riveted on them, they guide fashionistas, gossips discuss their behavior.
The first ladies from our post are undoubted beauties who can compete with Hollywood stars and famous singers. These women can be safely taken for models because they look perfect. Not surprisingly, it was they who got the title of the first lady!
READ ALSO: Top 5 Beautiful State First Ladies In Nigeria
Source: Legit.ng