Amanda Fuller: age, weight gain, husband and pregnancy rumours
Do you know who Amanda Fuller is? Of course, you do if you have watched the super popular Grey's Anatomy on TV. Forgetting this sweet face and charming blue eyes is impossible. However, discussing roles and acting skills only is quite boring for fans. That is why they start talking about much more exciting things, for example, about Amanda's pregnancy!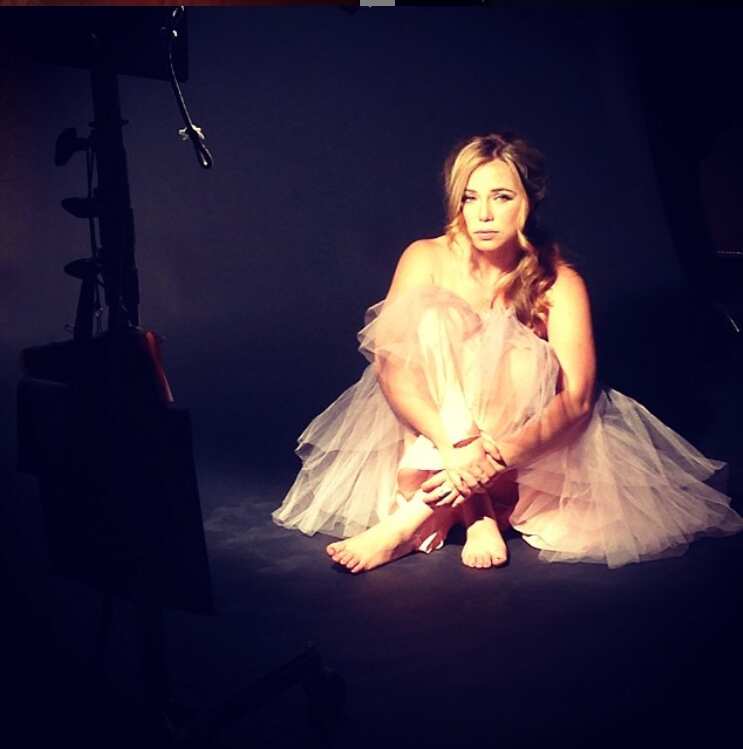 Actors' personal life is often much more interesting than their roles. Of course, we enjoy watching them playing on our screens, but we find much more delight in discovering details of those celebrities' families, lifestyle, romance or other rather intimate facts. For example, every weight gain will cause a lot of talking about pregnancy, changes in habits and other exciting things from the life of a film star. Rumours about Amanda Fuller pregnant have become a kind of obsession recently, especially with the popularity of the "Last Man Standing" she is currently featured in and highly-ranked "Orange Is the New Black".
Which secrets hide in Amanda Fuller biography?
The future TV and film star was born on the 27th day of August 1984, in Sacramento, CA. Now, if you are asked, "How old is Amanda Fuller?" you can bravely reply that she is 34 years and 7 months old. Her family are all Americans, but the true ethnicity is mixed: there are German, English, French and even Mexican roots.
This cocktail of bloods has given Amanda her lovely dark-haired, blue-eyed beauty. The lady has always been rather petite, about 1.65m tall, and had a beautiful slender body with attractive curves in the right places. It is an excellent set for a really successful start as a young starlet at the Dream Factory, isn't it? Even as a child, the girl has shown a lot of interest in acting. These childhood dreams have determined her future greatly.
READ ALSO: Somkele Iyamah biography and facts
The very first appearance happened when Amanda was only three. It was the time when she posed for printed advertisements of the store her father and mother had. Probably, this was the moment when her parents saw the unique gracefulness and beauty of their child and enrolled their tiny daughter in a school of dance and acting.
The lovely child was invited to the "Tales of the City" when she was only nine. Since that time, she has been invited to many other films and TV shows. It happened so that Amanda has never been among those Oscar-making actors who are nominated for almost every award existing in the world. Still, she is one of those easily recognisable faces who have more fame and love of fans than awards.
Besides this, she also belongs to that type of celebrities who are never involved in any scandals or controversies. Of course, there is always some rumour, especially about the recent Amanda Fuller weight gain, but this talking does not mean any harm. Weight gains do not ruin one's reputation or career, after all.
The actress conducts an Instagram account where you can see the latest updates from her life. For example, her lovely and new hair coloured blue.
It is a daring step for an actress who is not expected to experiment with her hair colour until it is required by her role. Still, Amanda explains this step as something significant to her, a new start, something she has never done due to the lack of courage. The text that accompanies the picture says that this step has helped the actress develop her inner bravery and break the rules she has obeyed for many years. It is a significant step, indeed, and it shows how important it is to follow your desires and dreams, no matter who you are, where you are, and how old you are.
Who is Amanda Fuller husband? Does he exist at all?
Yep, such a gorgeous woman cannot be single. She has dated Matthew Bryan Feld for many years, and they seem to be more than just happy together. Matthew is an actor, too, and in addition to acting, he sings, composes music, and writes, and among these talents, acting seems to prevail.
Their relationship officially started in 2014 when their picture appeared on social media being shared by Amanda herself. Since that time, the couple has been together and shared a lot of love and fun. Indeed, such a relationship could not stay away from the public attention, and many people started to follow the couple for the sake of catching the moment they decide to tie the knot. Some fans give special attention to the woman's stomach and search for any signs of a baby bump.
The most recent controversy that was heavily discussed on the media was connected to Amanda Fuller weight or its dramatic growth, to be precise. Judging by the fact that the actress has been in a lasting relationship with a man she loves, fans have concluded that the woman is finally pregnant. However, their dreams have not come true. The celebrities have not yet planned childbirth or announced anything connected to it.
In fact, fans do not even know whether Amanda and Matthew are really married. There is some information (posted by Amanda on her Instagram) that they had their wedding somewhere in October 2018, four years since the start of their relationship. Still, they neither shared any luxurious pictures of their special day nor announced about their wedding in any official way. The only hints of their changed family status are their pictures that appear in social media. These shots show how happy the couple is sharing their lovely moments together.
So, is Amanda Fuller pregnant? Not yet, guys. Is she planning this for the future? No idea so far. She is happy with everything she has at the moment: love, career, and fulfilment of her dreams. She is definitely not the type that would show every detail of her life to perfect strangers even if they were her true and devoted fans. Of course, this way of hers no way influences the love she has from her fans. People are happy to accept her the way she is with her talent and beauty.
Now, you are a real fan of Amanda Fuller and know everything you need to know about her life, love, and habits. We all keep an eye on the way things unfold in her life and invite you to do the same: if something tremendous and exciting happens in her life in the nearest future, you will discover it from her social media accounts with the freshest updates.
READ ALSO: Sofia Balbi biography: age, height, husband, children
Source: Legit.ng