Christian songs have great power. They can inspire millions and give support to thousands. They unite people in their faith and love of God. Whether old or new, these songs do not lose their potential to heal souls.
Every person has downfalls in his or her life. In such moments, it is crucial not to give up and to stay strong. When you have nobody around, gospel songs can provide you with the support you need, they can guide you through your hardships.
Best Christian songs ever
If you want to explore the genre of Christian music, you should start with the best. These tracks have delighted and inspired many generations of people. They have survived the trial of time and preserved their actuality, appeal, and charm. Here is the Christian songs list that will surely touch your heart.
I Can Only Imagine by MercyMe
The track was first released in the far 1999 as a part of The Worship Project album of the band called MercyMe. Since then, I Can Only Imagine has inspired millions of people around the globe by its powerful lyrics. Bart Millard, the author of the record, said that this Christian song was composed in under 10 minutes. He was so inspired that the words were coming to his head as if by their own will. The songwriter also claims that he felt as if someone was watching him while he was writing the lyrics down.
I Can Only Imagine has never escaped the attention of the Christian audience; however, the song gained a new life when a movie with the same name was released. billboard.com claims that the original version of I Can Only Imagine soared to the 2nd position on Hot Christian Songs, while the track recorded for the film ranked #29.
Dare You To Move by Switchfoot
The famous Dare You To Move song was first released in 2000 as a part of the Learning To Breathe album. It is performed by the rock band known as Switchfoot. In 2000, the song's name was slightly different – I Dare You To Move. This version of the Christian song was one of the A Walk To Remember movie soundtracks. Later, Switchfoot recorded the track one more time changing the sound of the track along with its name. The later version is called Dare You To Move.
This powerful and emotional song tells us about the personal growth of every person. It is about the obstacles we encounter in our lives and how we cope with them. It is about God who urges us to get up after every fall and stand strong. We all have difficult times, and we all need support and a word of wisdom on such occasions. This song gives us just that. Maybe, this is the reason it is so popular.
Amazing Grace by John Newton
Amazing Grace is a hymn with a long history. It was written in 1772 by John Newton, a former slave trader who turned to God and became a priest. Almost 60 years later, in 1835, the hymn was set to the New Britain tune.
Since that time, many singers have performed Amazing Grace including Elvis Presley and Destiny's Child. However, the most popular version is sung by Chris Tomlin. He beautifully conveys the ideas of the lyrics written almost 250 years ago.
In Christ Alone by Owl City
The song was written in 2002 by Stuart Townend and Keith Getty. They created an outstanding hymn that inspires, supports, and gives strength to people who find themselves in hardships. The Christian song praises Christ and conveys the idea that he will always protect and guide us. Since its creation, the song was performed by various artists. The version by Owl City is among the most popular ones.
High Above It All by For All Seasons
High above it all is a Christian pop song written and performed by the band called For All Seasons. The song was released in 2013 as a part of the band's album High Above It All. It is a beautiful example of contemporary Christian music. The song praises God and convinces us that he will always help no matter what situation you are in. You just need to have faith and love for God.
Give Me Your Eyes by Brandon Heath
This song was written by Brandon Heath and Jason Ingram and released as a part of What If We album in 2008. This composition is a bit different from all other Christian songs that praise God. In this song, the author asks God to give him His perspective on humanity. The author wants to look at people with the same feeling of understanding and compassion as God does.
Oceans (Where Feet May Fail) by Hillsong United
Oceans (Where Feet May Fail) is a deep gospel song about trust and faith. It was written in 2013 as a part of the Zion album and is performed by Hillsong United. The lyrics of the song are related to the verse of the Bible where Jesus asks Peter to walk on water.
All Around Me by Flyleaf
This gospel pop song is one of the best Christian songs about love. The intimacy of the lyrics and the tenderness of the music reaches every soul and heart. It speaks of the love for God and blessings that faith gives a man. The song was released in 2005 in the Flyleaf's album Flyleaf.
READ ALSO: Top David G songs 2019
How He Loves by David Crowder Band
Originally, the song was written by John Mark McMillan. However, it got most recognition after being performed by the David Crowder Band. The latter version was released in 2009.
The track is about the never-ending love of God for us. It tells about how strong this love is and that we should love him back with an equal force. How He Loves is a very powerful and emotional song.
Jesus Paid It All by For All Seasons
Jesus Paid It All praises Jesus and speaks of the strength that arises from faith. Though the song is quite old, it still inspires people. Several artists have performed the hymn; however, the version sang by For All Seasons ranks the highest among them all.
Top Christian songs 2017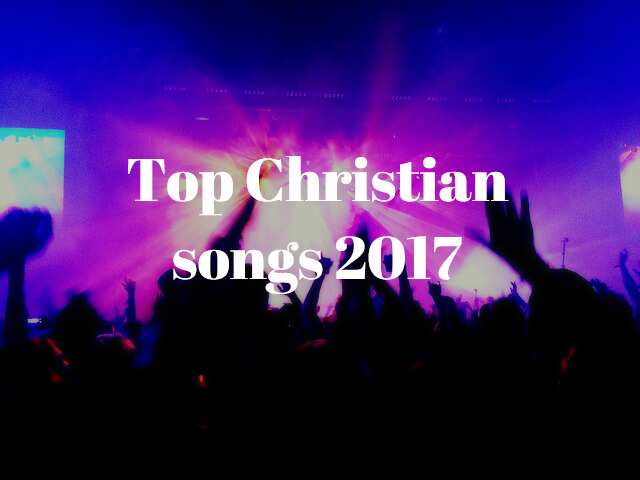 If you ever wondered what the best worship songs of 2017 are, we have prepared a top 20 list (based on the ranking of praisecharts.com) for you. Each song has a link to its YouTube video so that you can enjoy the music instantly. Moreover, most of the YouTube videos have Christian songs download links below the player window. Check out these amazing tracks:
What A Beautiful Name (Live) by Hillsong Worship
O Come To The Altar by Elevation Worship
Reckless Love by Bethel Music, Cory Asbury
Glorious Day by Passion, Kristian Stanfill
Lion And The Lamb by Bethel Music, Leeland
Chain Breaker by Zach Williams
King Of My Heart by Bethel Music
One Day (When We All Get To Heaven) by Matt Redman
Great Are You Lord by All Sons & Daughters
Your Love Defends Me by Matt Maher
Good Good Father by Chris Tomlin
This Is Amazing Grace by Phil Wickham
Do It Again by Elevation Worship
Resurrecting by Elevation Worship
What A Beautiful Name (Radio) by Hillsong Worship
No Longer Slaves by Bethel Music
Even If by MercyMe
Clean Natalie by Grant
Jesus by Chris Tomlin
So Will I (100 Billion X) by Hillsong United
Top Christian songs 2018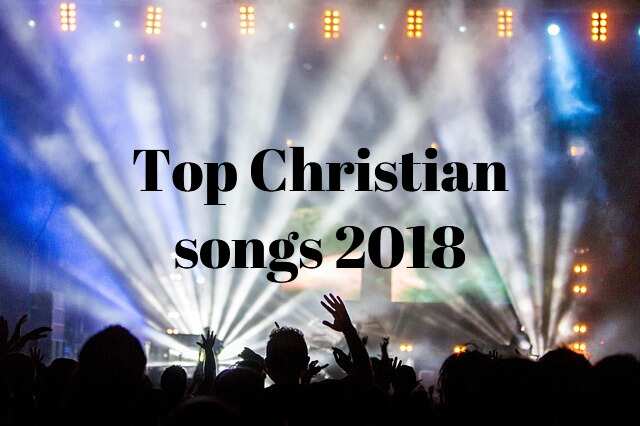 The year of 2018 was extremely generous considering how many remarkable Christian songs were released. We gathered the best 20 of them (with the help of ranker.com ranking) for your consideration. These songs also have links to their YouTube videos.
You Say by Lauren Daigle
I Just Need U. by TobyMac
God Only Knows by For King & Country
Everything by TobyMac
Who You Say I Am by Hillsong Worship
Counting Every Blessing by Rend Collective
Only Jesus by Casting Crowns
What A Friend by Matt Maher
One More Day by Aaron Cole
Known by Tauren Wells
Do It Again by Elevation Collective, Kierra Sheard, Travis Greene
Control (Somehow You Want Me) by Tenth Avenue North
Bleed The Same by Mandisa, TobyMac, Kirk Franklin
Living Hope by Phil Wickham
Gracefully Broken by Matt Redman
Reckless Love by Cory Asbury
Fear Is A Liar by Zach Williams
Won't Stop Now by Elevation Worship
Who You Say I Am by Hillsong Worship
Long Live the Champion by KB - feat. Yariel and GabrielRodriguezEMC
What is the best-selling Christian single of all time?
Without a doubt, there are many outstanding Christian songs which deserve worldwide recognition. However, there is only one track that has broken the record. The best-selling Christian single of all time is I Can Only Imagine by MercyMe, says usatoday.com. Around 2.5 million copies of the song were sold, and it is the only song in the Christian music genre that was named platinum two times.
Who is the most popular Christian singer?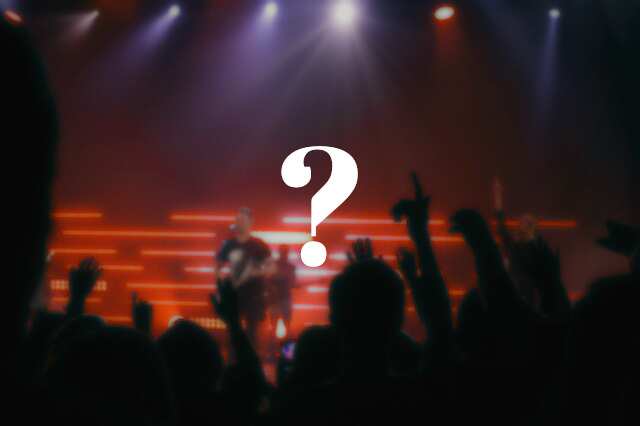 According to Billboard, the best Christian singers of 2018 are:
Lauren Daigle
MercyMe
Hillsong Worship
Cory Asbury
Elevation Worship
TobyMac
For Kings & Country
Zach Williams
Hillsong United
Chris Tomlin
What is Christian pop music?
Christian pop music is a subgenre of contemporary popular music. It evolved from the traditional hymnals performed in worship in the late 1960s. The only difference between the common pop music and Christian songs lies in the lyrics. Christian pop songs speak of love, God, faith, and other similar matters related to Christianity. Today, this genre of music is quite widespread and can be found on such a famous chart as Billboard.
Christian songs are a unique phenomenon in popular music. These songs may be different in melody, but they are one in their faith and love of God. Such music inspires and provides support in times of need. Luckily, we have many marvellous tracks to listen to in joy and sorrow.
READ ALSO: Top Yoruba music artists of all time