What is a balanced diet? A balanced diet is like a mosaic, each piece of which complements each other, creating a single picture. Proteins, fats, and carbohydrates play a significant role in balanced nutrition. It is crucial not only to consume them regularly but also to do it right. Read this article, and you will know everything about proper nutrition.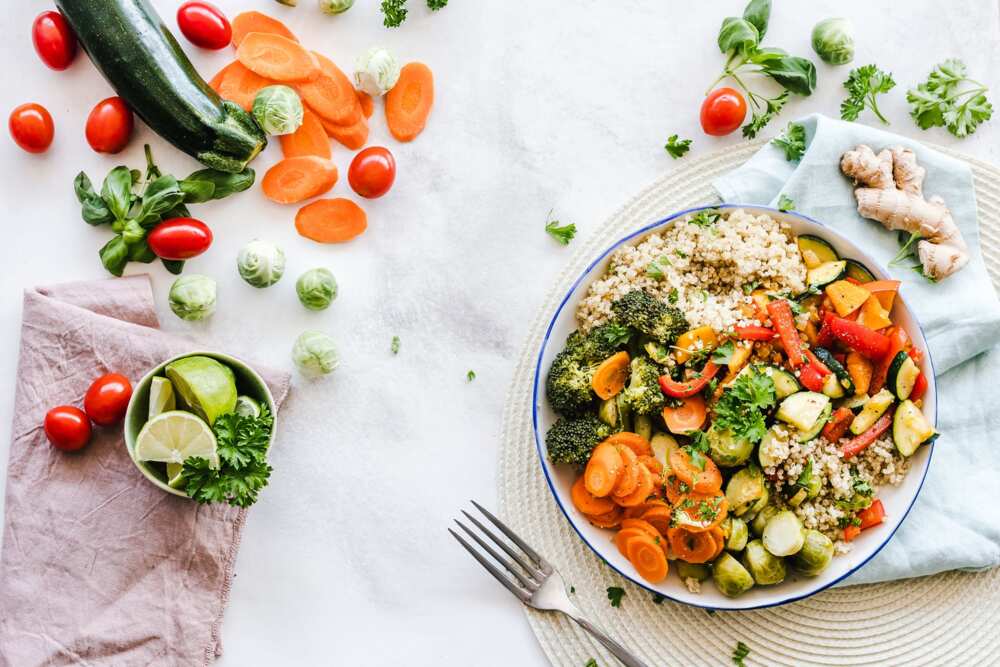 Nutritionists constantly reiterate the need to eat correctly and balanced. We obediently listen and nod our heads, agreeing with the experts. But how many of us know what a "balanced nutrition system" is? What criteria indicate that the diet is unbalanced? And how not to gain weight from such a nutrition program?
What is a balanced diet and why is it important
A balanced diet is a nutritional system that supplies the body with nutrients, vitamins, and minerals necessary to maintain the functionality of cells, tissues, individual organs and the whole system, which is the human body.
Failure to maintain a balanced diet can lead to various health problems: from chronic fatigue and lack of energy to dysfunction of vital organs. This type of diet does not belong to food systems designed specifically for weight loss, but, following it, you can be sure that the body will not overgrow with pounds of fat.
An adequately formulated balanced diet should consist of all major food groups in optimal proportions. Compliance with the recommended caloric intake will allow you to avoid excess weight. But the correction of calories is not the only requirement for a balanced diet.
It is essential to take care that the body receives the proteins, fats, carbohydrates, micro- and macro elements, vitamins, fibre, and other nutrients needed every day. Most nutritionists in the world agree that one of the most balanced diets is the traditional Mediterranean one. If you take it as a basis, it is easy to make a balanced menu for a week or even a month.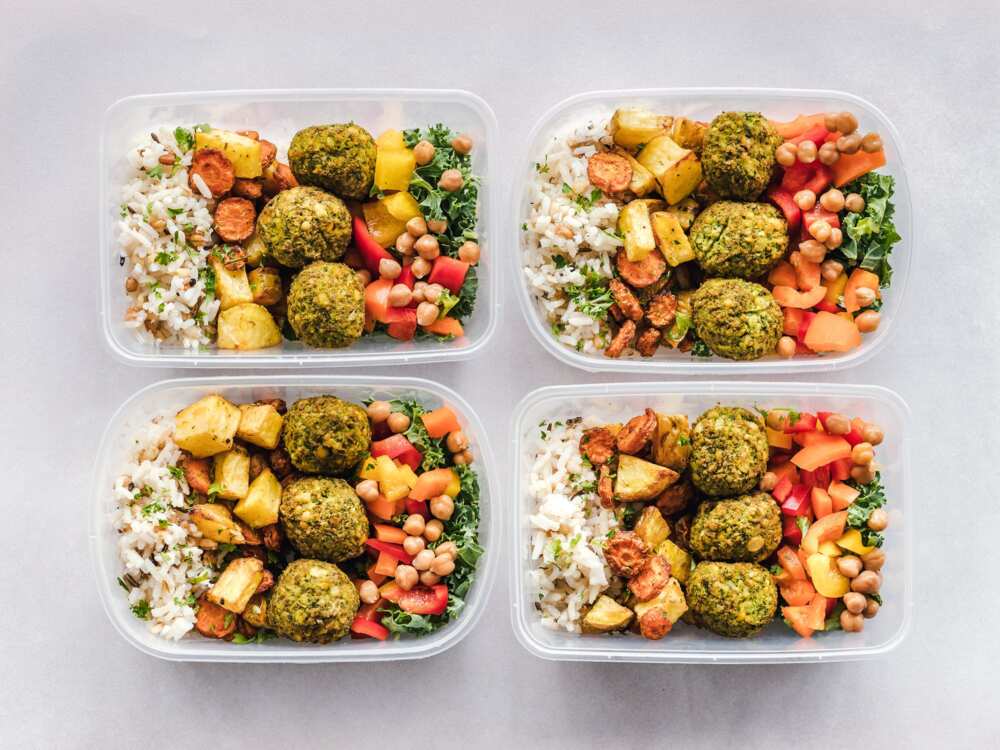 READ ALSO: Health benefits of guava leaves tea
Many people think that a balanced diet is too hard. However, healthy nutrition has its advantages, most of which can be felt in a short time after starting to consume healthy food. So is it worth to change your diet?
Benefits of a balanced diet
Proper and balanced nutrition will help to avoid the occurrence of such severe diseases like diabetes, hypertension and many other sicknesses. Keep reading, and you will learn more about the benefits of proper nutrition.
Lower cholesterol and blood pressure. High blood pressure and high cholesterol are among the leading causes of heart attack worldwide. If you consume high in animal fats and salt, it can not only promote weight gain, but also negatively affect your well-being, and even lead to premature ageing.
Clear skin. If you suffer from acne, changing your nutrition to healthy foods will improve your skin condition and help it to be clear. Starting a healthy diet will help to improve the colour of your skin and the appearance of a natural, healthy shining that will allow you to look good even without makeup.
Boosted energy levels. Currently, many people complain of low energy levels and chronic fatigue. One of the reasons for low energy is poor nutrition. If you often feel tired and sleepy, no matter how much time you sleep, try to start a balanced diet. It will help you increase your energy level and feel better.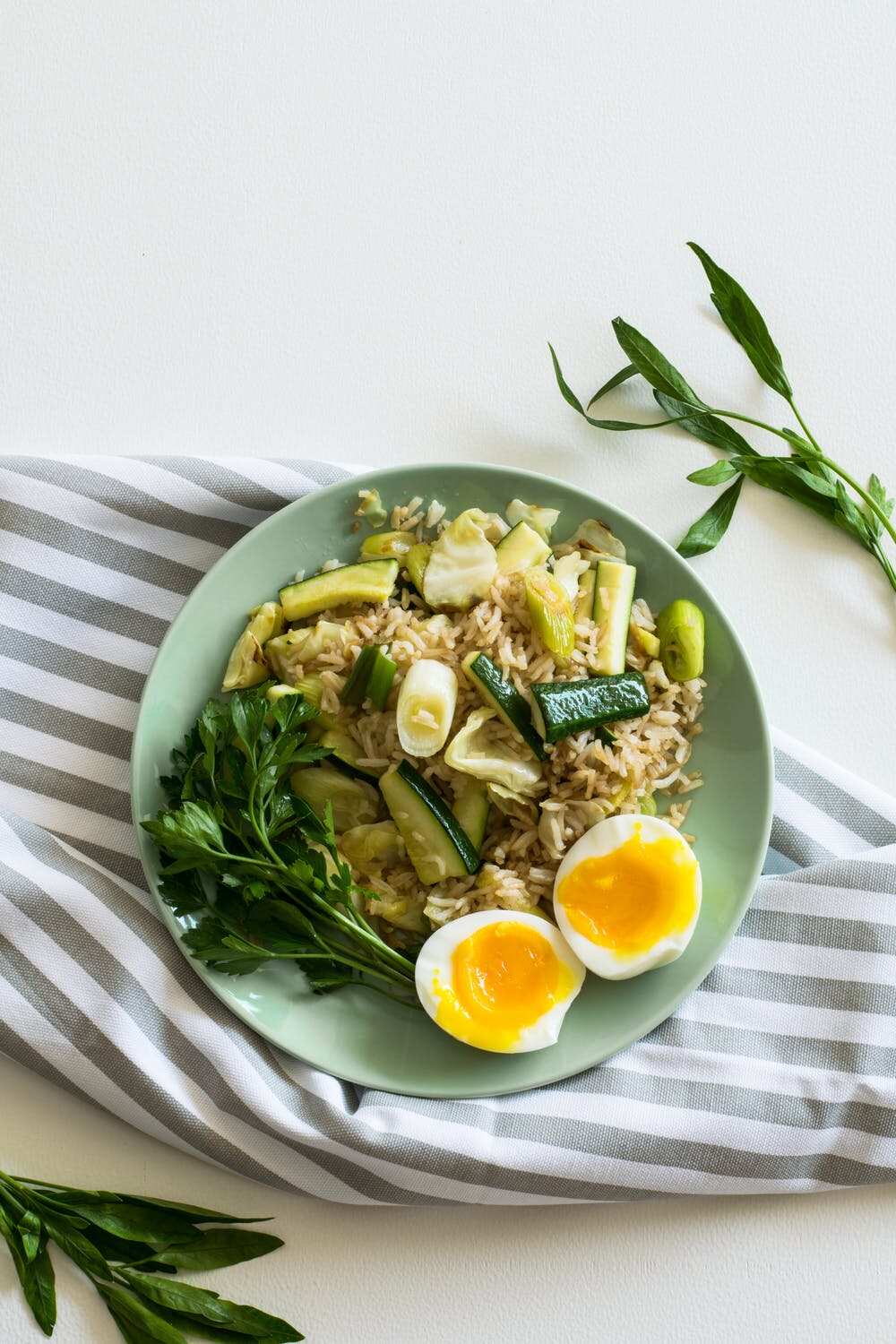 Improved heart health. Another benefit of a balanced diet is to improve heart health. Studies show that such prevention of heart disease is quite useful and it is recommended to include whole grains, vegetables, fruits in the menu, as well as reduce the consumption of sugar, salt, and saturated fat.
Longevity. If you want to live a long life, you should keep in mind that diet can have a strong influence on the duration and quality of life. A balanced diet increases your chances of improving your health and living a long life.
Healthy weight. A healthy weight is one of the most common reasons why many people choose a balanced diet. A diet high in whole foods and low in processed and unhealthy foods will certainly help to maintain a healthy weight. A healthy weight, in turn, means that you will prevent health problems and reduce the risk of developing diabetes and heart disease.
Slim body. Of course, the types of workouts and their regularity directly influence on body shape. However, diet also plays a significant role. If you are consuming the right amount of healthy fats, proteins and carbohydrates, it can play an even more important role than your workouts. If you want your body to be slim and fit, and your muscles toned, reconsider your diet.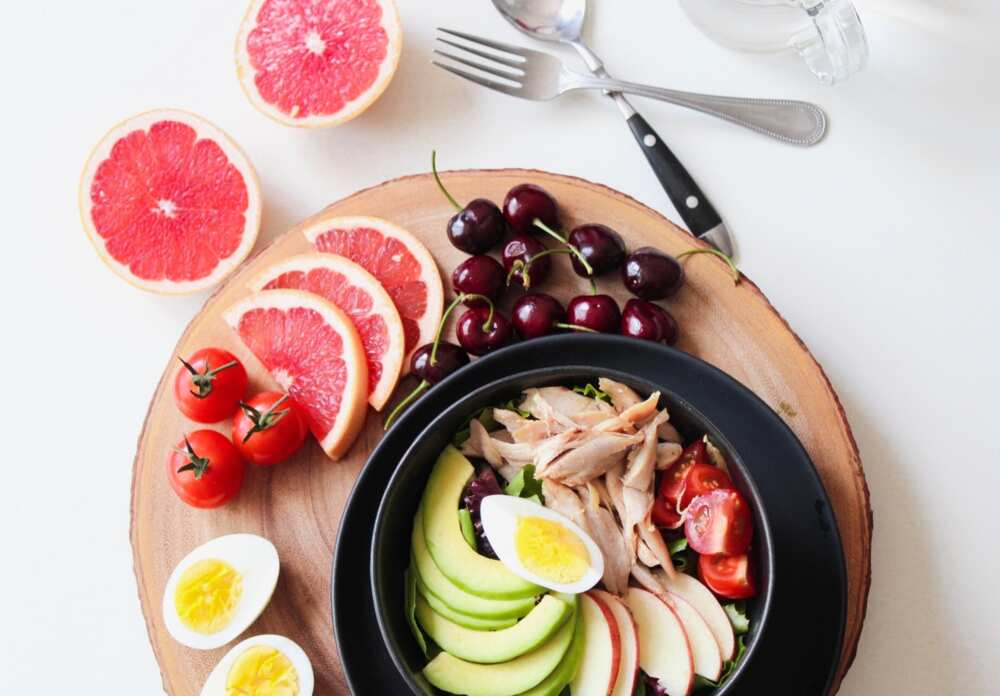 Scientists argue that a balanced diet, even in old age, contributes to improved well-being and increased longevity.
Balanced diet timetable
No diet can be called balanced if it does not have enough carbohydrates, fat, protein, fibre, vitamins or minerals. Let us briefly recall why the body needs these substances.
Carbohydrates. It is complicated to achieve a zero carbohydrate content in the diet, but if this happens, you can be sure that such nutrition will harm your body (even with strong obesity). Carbohydrates are the primary source of energy. Besides, they are necessary to maintain muscle shape. These substances serve as "food" for beneficial bacteria that live in the intestines. Nutritionists advise forming a diet in such way that it consists of 45% carbohydrates (ideally, these should be slow carbohydrates).
Fats. Our organisms need fats of plant and animal origin. They serve as an energy source, are indispensable for the proper functioning of the brain and nervous system. Fats are essential for maintaining healthy skin and other tissues, and they are also a component of cell membranes and a substance used to form steroid hormones. Fatty food is a source of essential fatty acids (from the omega group), and also indispensable for the proper absorption of fat-soluble vitamins such as A, D, E and K.
Proteins. The human body is an accumulation of various proteins (scientists counted from 30 000 to 50 000 types of protein compounds in our bodies). Protein food is a source of essential amino acids. It is necessary for the formation of DNA, enzymes, hormones and special proteins in the body responsible for the transport of oxygen, blood and muscle growth. Proteins are indispensable for healthy bones, hair, nails. Every cell of the human body needs proteins. Protein abuse is also dangerous for humans, as is a nutrient deficiency.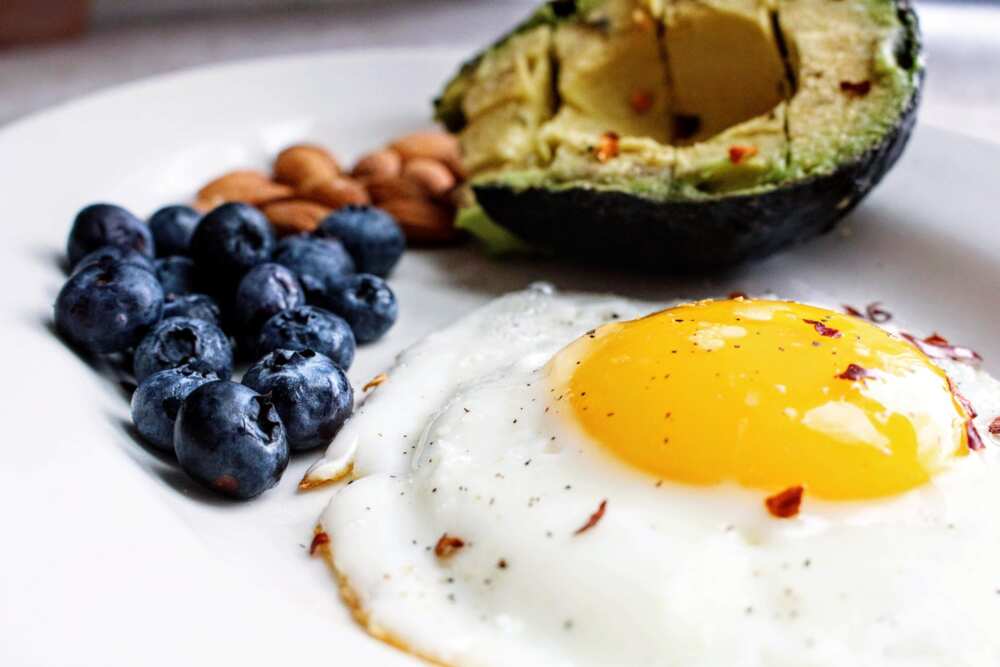 Cellulose. Another name for this substance is dietary fibre. It is a special type of carbohydrate that is not absorbed by the body. The indispensability of such material is that it is responsible for the proper functioning of the intestines and supports healthy microflora, improves digestion, removes toxins from the body and reduces the risk of cancer. Monitoring sufficient fluid intake is vital. Otherwise, there is a risk of constipation.
Vitamins. The benefits of these substances can be talked about for a very long time. Each of them performs its function, which is manifested in the proper growth, development, and well-functioning of the entire system of the human body. As a rule, the lack of any of the vitamins triggers the domino principle, and ultimately the whole body suffers.
Minerals. Our bodies can not independently produce minerals, so it is crucial to replenish their reserves from food. Each of them, like vitamins, plays a significant role in the body. Maintaining the mineral balance is the key to the proper functioning of all organs and systems, which causes healthy bones, teeth, skin and hair, the correct blood formula and a healthy metabolism.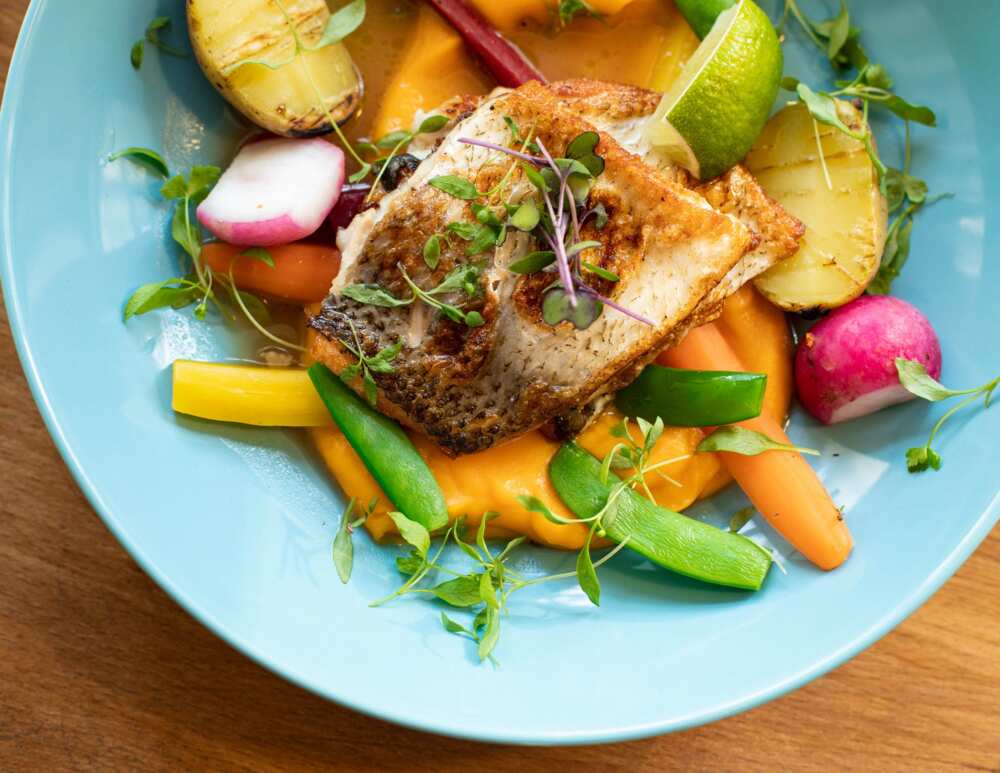 Proteins, fats, and carbohydrates are not so important as their optimal ratio. The daily consumption of nutrients must consist of 30–35% of the proteins, 15–20% of fats, 45–50% of carbohydrates.
Now find out how to count calories per day. Here we need a calculator and this formula: 655 + (9.6 × your weight in kg) + (1.8 × your height in cm) - (4.7 × age). The result is the number of calories corresponding to the daily menu of a balanced diet. It is also essential to take into account physical activity. If you lead a sedentary lifestyle, the calories multiplied by 1.2, if you have moderate workouts 3-4 times a week then by 1.5, if you have perpetual workouts then you should multiply by 1.7. If this arithmetic tires you, use the online calculator of calories.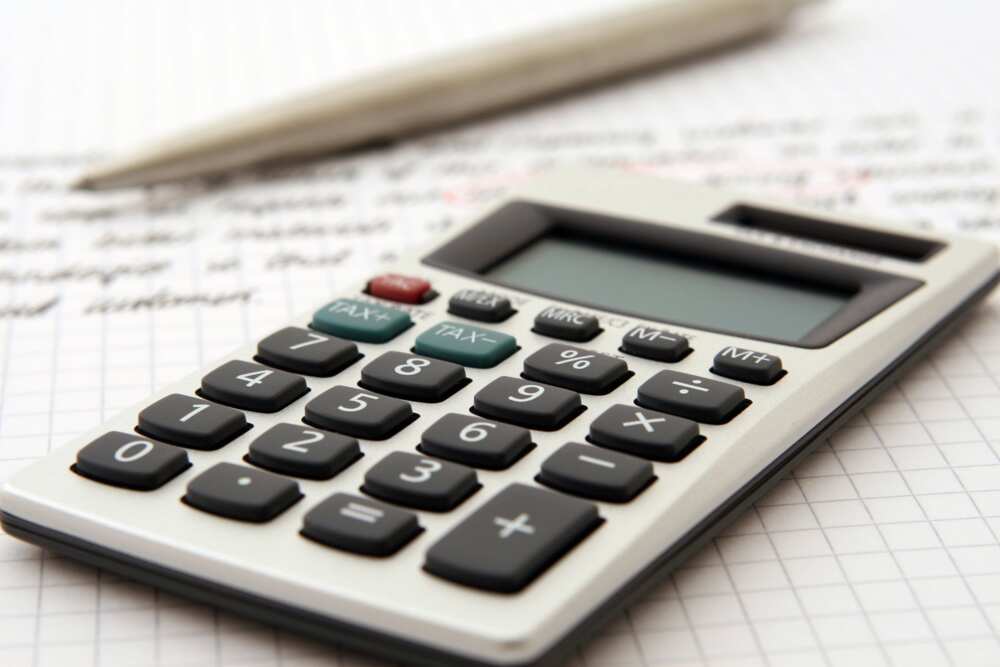 Today, many people neglect their health. Besides, the modern rhythm of life, snacking, lack of time — all this leads to the wrong choice of products. A complete lack of information about proper nutrition has led to the fact that many people aged 35-40 years old already have a whole bunch of different diseases. Next, we will talk directly about the products that need to be included in the daily diet.
The composition of a balanced diet
One of the basic rules of proper nutrition is the variety of ingredients. You need to add vegetables, fruits, fish, meat, nuts, and bread. Only in this way, the body will fully receive all the vitamins, minerals and trace elements necessary for life.
Dairy products. Different types of cheese, milk, sour cream, yoghurt, and other dairy products are indispensable in the diet as a source of calcium, protein, and vitamin D. People who have lactose intolerance should focus on fermented milk products, and cow's milk should be replaced with nut or soy milk, or take calcium as a dietary supplement
Proteins. This group includes lean meat, poultry, fish, beans, nuts, seeds, eggs, soy products. Protein food contains many other useful substances. For example, meat and poultry include a lot of iron, beans — fibre, eggs — an impressive complex of vitamins and minerals, and fish is rich in omega-3 fatty acids. You should choose that way of cooking which suppose a minimum amount of fat. It would also be more appropriate to avoid semi-finished products and sausages, as they are usually oversaturated with fats and sodium. Remember that 30-35% of the total calories should be protein foods. It means that men have to eat about 60 g of protein each day, and women — 55 g.
Fats and oils. They are not something dangerous for the body. On the contrary, fatty acids are indispensable for maintaining the functionality of most organs. Fat becomes dangerous only when there is their excess. But small portions of butter, olive or other types of vegetable oils should be included in a balanced diet. Fatty foods should determine the 1/5 of the daily calorie intake. By the way, do not forget that the source of healthy fats is also nuts, seeds, sea fish, avocados, olives.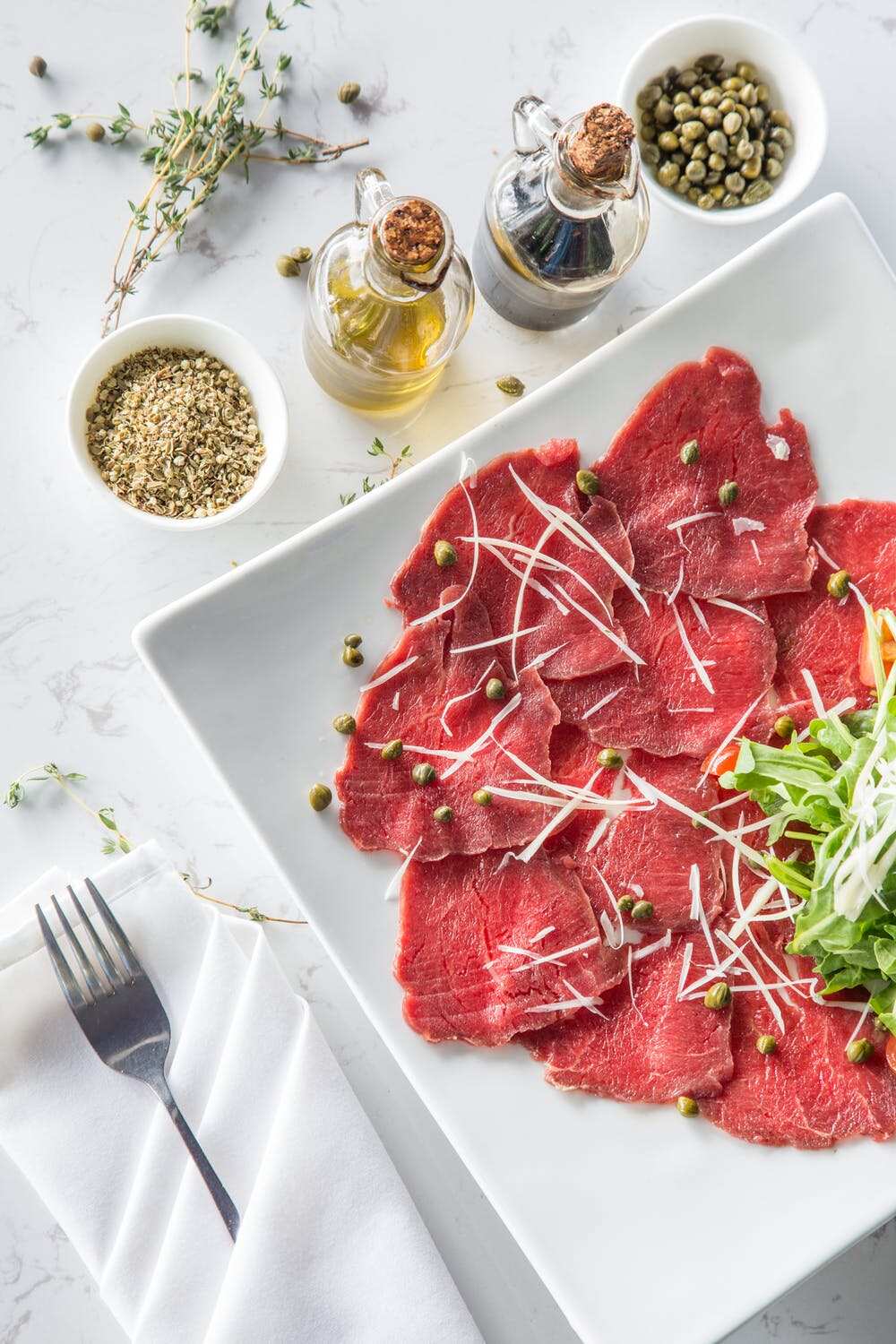 Cereals. This food group is necessary as a source of so-called slow (correct) carbohydrates. Nutritionists advise consuming whole grains regularly, as it contains more fibre, as well as the maximum amount of vitamins of group B. Different types of cereals, namely whole-wheat bread and pasta from durum wheat, are useful for our organism. But you need to avoid dry breakfast cereals such as sweet pastries and crackers with sweeteners or other flavours. Nutritionists advise consuming at least 30 g of grains every day.
Fruits. They do not contain fat, and most of them are low-calorie but very nutritious. You can get a lot of fibre, as well as most vitamins and minerals. People who prefer fruit juices and dried fruits should be remembered that this form of fruit production contains much more calories, so it is advisable to control portions.
Vegetables. As a rule, this is the lowest-calorie group of products. Nevertheless, they are an excellent source of vitamins, minerals, and fibre. Therefore, vegetables are considered indispensable for humans. A balanced diet involves eating different types of vegetables cooked with minimal use of fat. You should also be wary of starchy vegetables. We advise eating no more than 100 g per day.
Another food is considered unhealthy for humans and is not included in a balanced diet. Among the most popular but unhealthy products are sweets, chocolate, cakes, chips, and other fast food snacks. You can treat yourself with dessert, but in this case, it is better to give preference to a variant containing less than 145 kcal.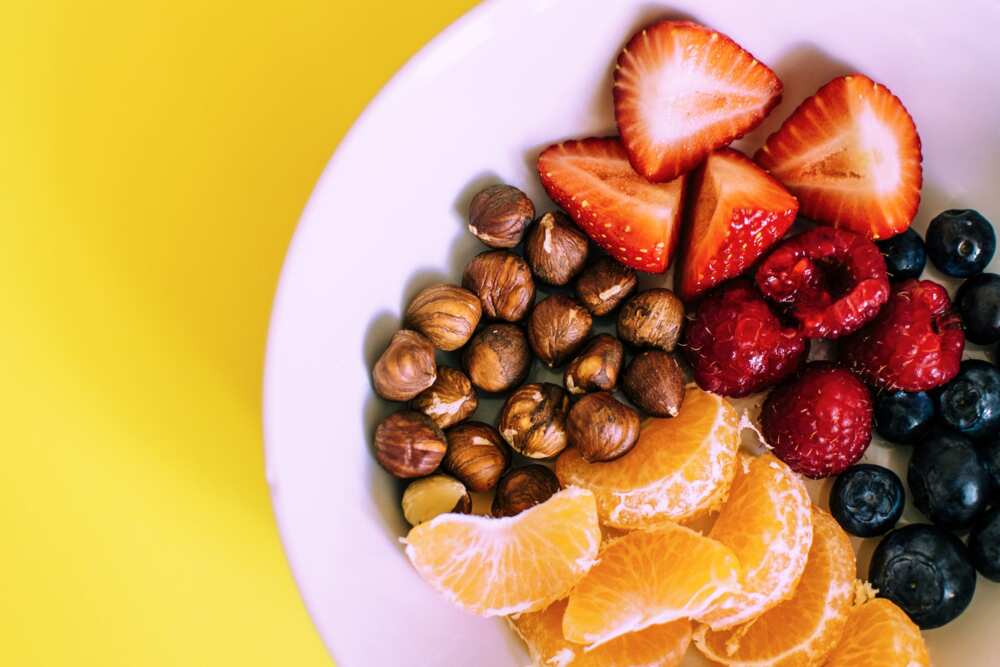 You should pay attention not only to what you eat but also how often. Proper nutrition must consist of 5-6 meals. Each meal should contain foods from different categories, and the size of portions should be moderate, consistent with the required calorie content. The daily diet of a man should be 2320 kcal, for women it is enough to consume 1900 kcal per day.
There are no restrictions on consuming alcohol, but be careful with it. You should also control portions of sugar, salt, and limit the consumption of foods rich in saturated lipids and trans fats.
Besides, the diet cannot be called balanced, if the daily intake provides less than 2 litres of pure non-carbonated water and there is no place for moderate physical activity. Water and sport are those two "bricks," without which it is impossible to achieve balance in the body.
Nutritionists always focus on the need for a balanced diet. It is the key to maintaining good health and well-being. According to recent studies, even the mood of a person depends on a balanced diet. So make sure your nutrition is correct. Do not be lazy about your health.
Disclaimer
This article is intended for general informational purposes only and does not address individual circumstances. It is not a substitute for professional advice or help and should not be relied on to make decisions of any kind. Any action you take upon the information presented in this article is strictly at your own risk and responsibility!
READ ALSO: Cod liver oil benefits for your health