2019 Grammy Awards winners: full list
Sixty-first solemn ceremony of American Recording Academy (Grammy 2019) was held in Los Angeles just a couple of days before. Many celebrities visited it, and some results were entirely unexpected. Legit prepared for you a list of 2019 Grammy Awards winners, so go on reading this article.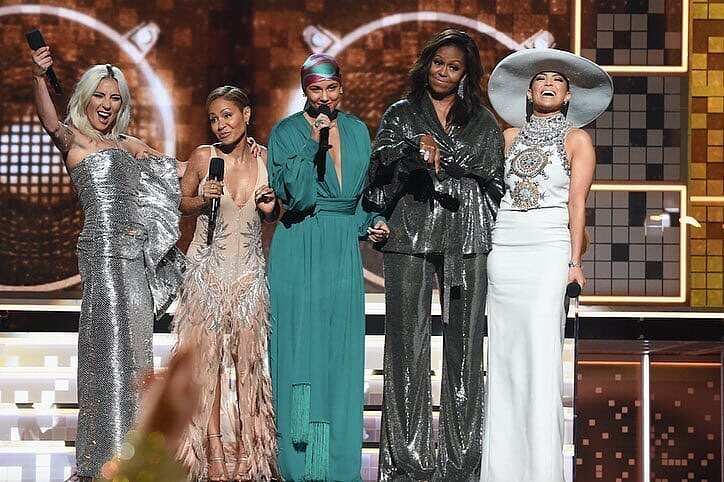 Awards were presented to nominees in eighty-four different categories of the music industry. The audience will remember this ceremony due to many interesting points. If you want to know the details and stories of Grammy winners, move on reading.
2019 Grammy Awards
Grammy 2019 gathered famous stars of the music industry who competed for statuettes in various categories a full list of which you can see below.
Several curious events occurred on Red carpet, for example, Ariana Grande`s work was recognized as the best album of the current year. But Ariana did not come to take a statuette. A story about a boycott of Grammy Award by a number of celebrities began to unfold long before a ceremony itself. Drake, Kendrick Lamar, Donald Glover, and Ariana Grande said they would not participate in the award ceremony, expressing their dissatisfaction with the dictatorship of Grammy producer Ken Erlik. Ariana Grande clarified her own reason: she didn't have enough time to prepare. Besides, she was not given an opportunity to choose a song to perform independently.
Meanwhile, Ariane's outfit for Red carpet was already developed by one of the designers. She found it unfair that no one would see her dress. A singer made a photo session at home to show fans that fabulous dress.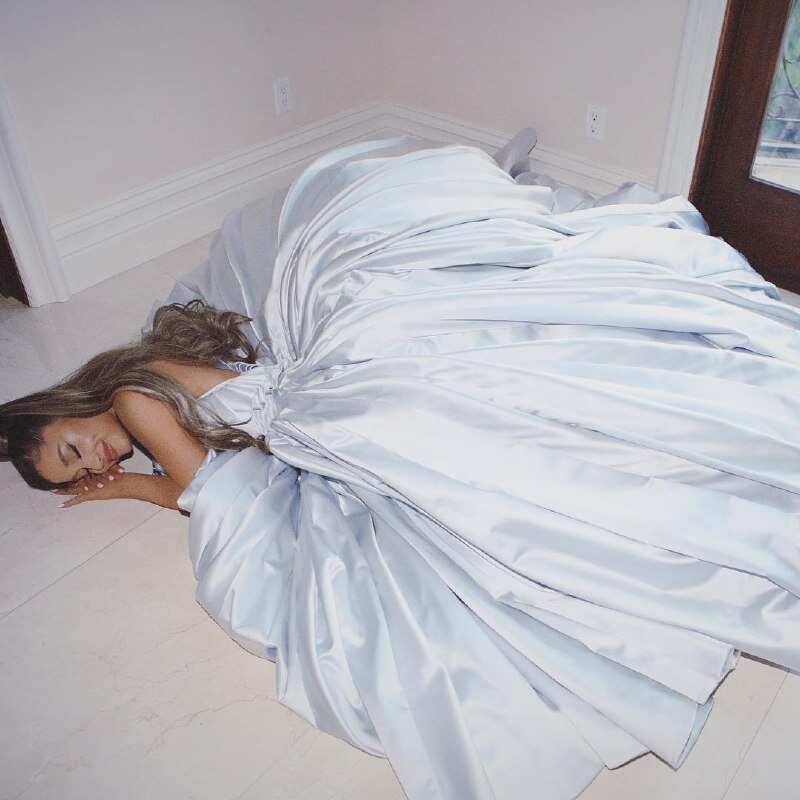 Rapper Drake, who received his Grammy for the best rap song, stepped on stage criticizing Grammy Award. He said:
"We play in an opinion-based sport, not a factual-based sport. It is not the NBA… It is a business where sometimes it is up to a bunch of people that might not understand what a mixed-race kid from Canada has to say… or a brother from Houston right there, my brother Travis. You've already won if you have people who are singing your songs word for word if you are a hero in your hometown. If there are people who have regular jobs which are coming out in the rain, in the snow, spending their hard-earned money to buy tickets to come to your shows, you don't need this right here, I promise you, you already won."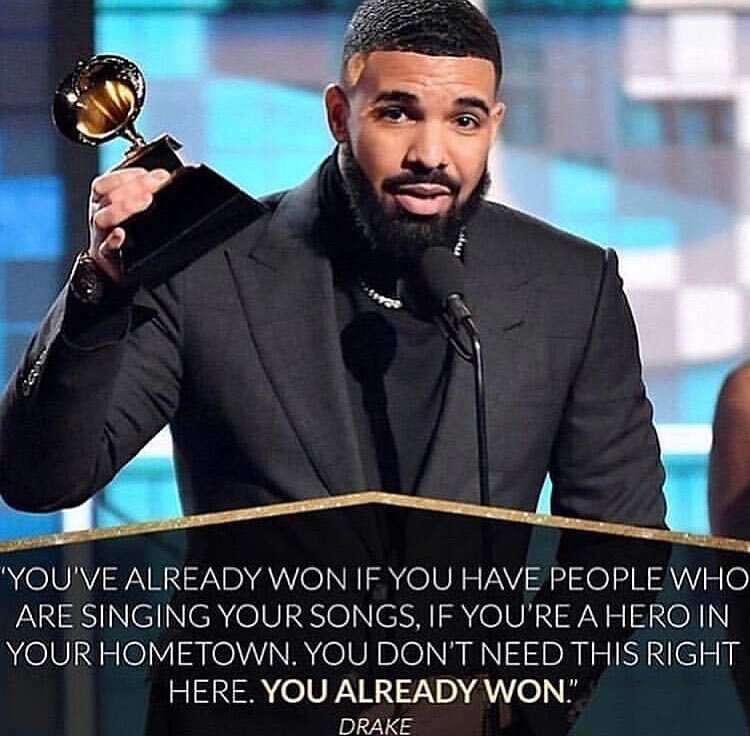 However, his speech was cut off; it provoked a wave of disagreement among Internet users. Are prize hosts afraid of criticism in the 21st century of freedom of speech? It is still an open question.
Cardi B`s Grammy ceremony was calm, but the singer shocked fans with a brand new look. 26-year-old woman managed to outshine everybody else with her appearance on Red carpet. A shell dress caused a real creative boom on the Internet.
For the presentation of the most prestigious music award, the American hip-hop singer prepared thoroughly. Star`s creative designer made an extravagant dress for this evening. Cardi B emerged from a shell, that was intricately made of fabric on a steel corset. She had pearls on waist, neck and in her hair. One can see the way it looked below.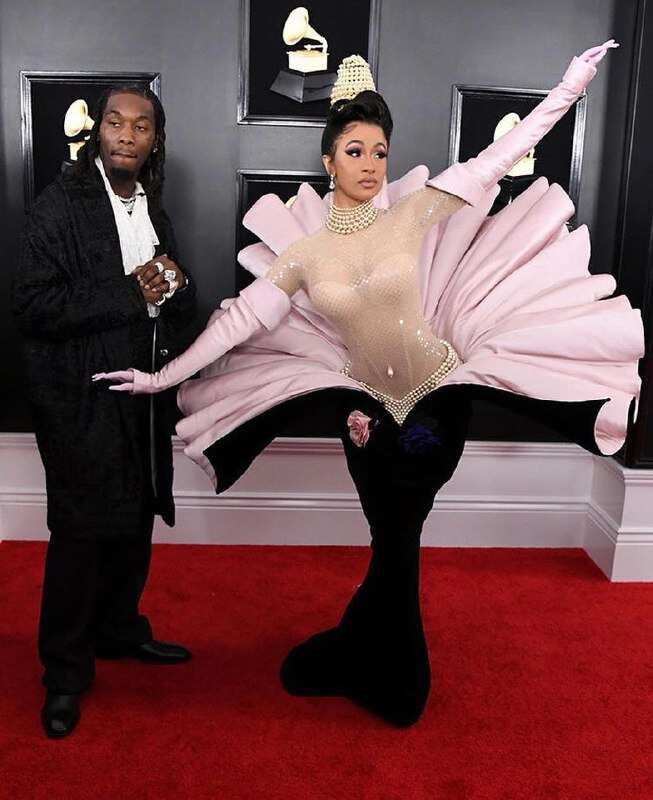 READ ALSO: Nicki Minaj before she was famous rapping
And we go on with a list of awards.
The full list of Grammy winners 2019
Best new artist – Dua Lipa
Album of this year: Kacey Musgraves – Golden Hour
Record of the year 2019: Childish Gambino – This Is America
Best rap album: Cardi B – Invasion of Privacy
Best R&B album: H.E.R. – H.E.R.
Best rap song: Drake – God's Plan
Best country album: Kacey Musgraves – Golden Hour
Song of the year: Childish Gambino – This Is America
Best pop duo/group performance: Lady Gaga and Bradley Cooper – Shallow
Best pop solo performance: Lady Gaga – Joanne (Where Do You Think You're Goin'?)
Best pop vocal album: Ariana Grande – Sweetener
Best traditional pop vocal album: Willie Nelson – My Way
Best alternative music album: Beck – Colors
Best country solo performance: Kacey Musgraves – Butterflies
Best country duo/group performance: Dan + Shay – Tequila
Best country song: Kacey Musgraves – Space Cowboy
Best gospel album: Tori Kelly – Hiding Place
Best Latin pop album: Claudia Brant – Sincera
Best Americana album: Brandi Carlile – By the Way, I Forgive You
Best compilation soundtrack for visual media: Greatest Showman
Best song written for visual media: Shallow — Lady Gaga, Mark Ronson, Anthony Rossomando & Andrew Wyatt, songwriters (Lady Gaga & Bradley Cooper)
Best music video: This Is America — Childish Gambino, Hiro Murai, video director; Ibra Ake, Jason Cole & Fam Rothstein, video producers
Best comedy album: Equanimity & Bird Revelation — Dave Chappelle
Best dance/electronic album: Woman Worldwide — Justice
Best rap performance: Kendrick Lamar, Jay Rock, Future and James Blake – King's Dead and Anderson. Paak – Bubblin – TIE
Best traditional R&B performance: Leon Bridges – Bet Ain't Worth the Hand and PJ Morton ft Yebba – How Deep Is Your Love shared this position
Best R&B song: Ella Mai – Boo'd Up
Best rap/sung performance: Childish Gambino – This Is America
Producer of this year, non-classical: Pharrell Williams
Best rock song: St Vincent – Mass education
Best rock performance: Chris Cornell – When Bad Does Good (awarded posthumously)
Best rock album: Greta Van Fleet – From the Fires
Best metal performance: High on Fire – Electric Messiah
Best urban contemporary album: Carters – Everything Is Love
Legit joins to congratulations of winners! We wish all of them further success and creativity!
READ ALSO: Ariana Grande net worth, house and cars
Source: Legit.ng