20 attributes of right attitude to work and qualities to develop
Attributes of right attitude to work can define you as a good and valuable worker. Each employer has an idea of what an ideal employee should be. What are the qualities of an ideal employee that shows a positive mental attitude at work?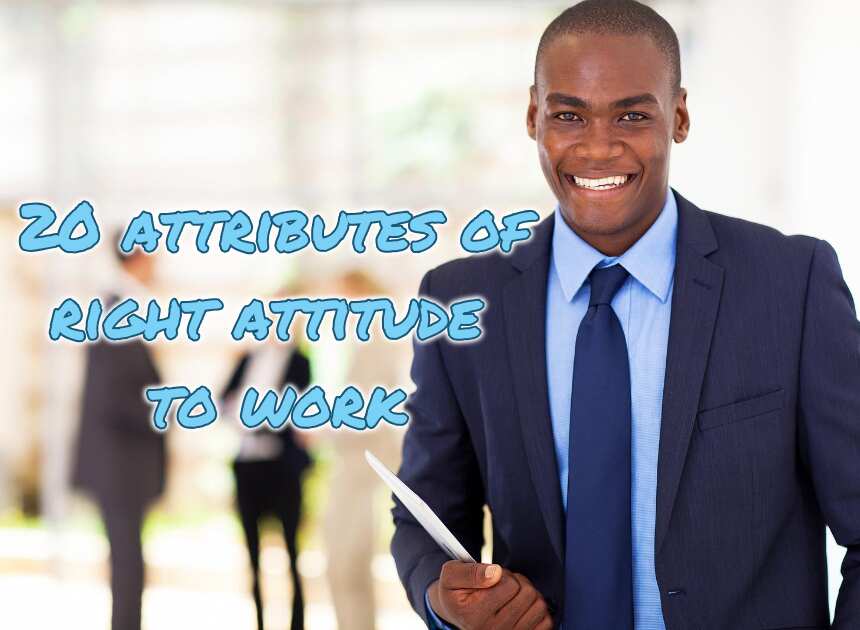 What are the top attributes of right attitude to work?
The productivity of a team depends mainly on the qualities that its members possess. The fewer weak "links", the better the work of the whole team is, and, as a result, the higher the profit and efficiency of the company as a whole, the more stable its reputation in the market. To ensure a good work team, it is essential that as many employees as possible have the competencies needed by the company. Then its "working mechanism" will work without failures, and the tasks will be carried out following the goals and missions of the organization. Therefore, it is also essential to understand how to have a positive attitude to work.
1. Diligence
Whatever knowledge, professionalism or skills a good employee may possess, it is diligence that affects the quality of his duties. Recently, an interesting trend has been observed in the labor market: it is challenging to find hardworking subordinates. Such a person sees the goals precisely, respects his work, strives to achieve high results. Professional activity for him is regarded as an essential part of life and a way of self-expression.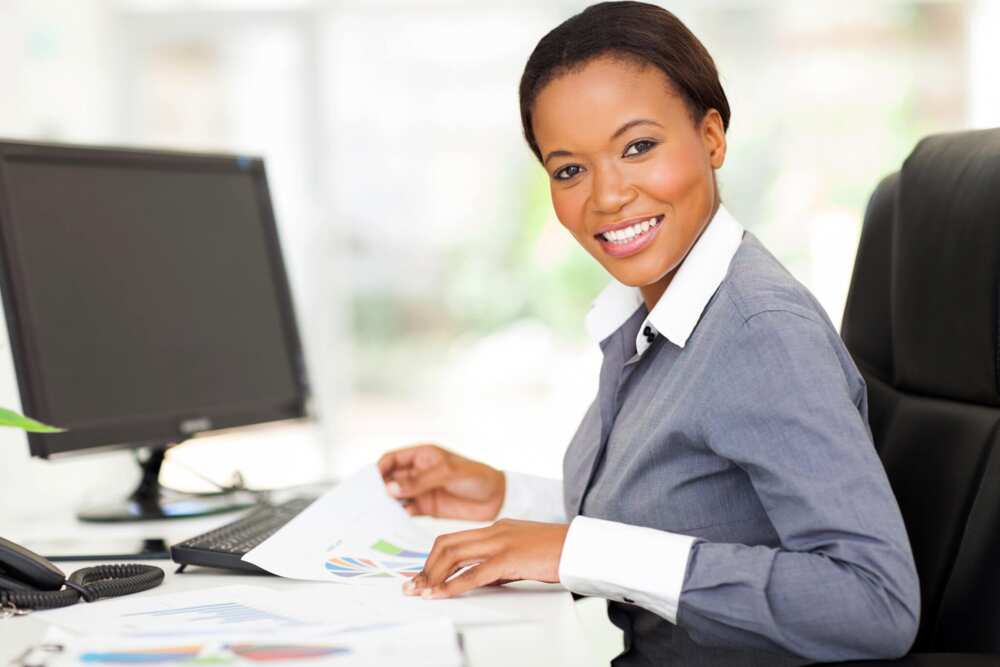 Photo: careerchange.com
2. Professionalism
The ability to do the work well, as well as respect for your own and other people's work, is a primary positive mental attribute. Tin many companies. Here are few such people , so an employee with similar competencies is worth its weight in gold for the company.
3. Responsibility
Not every employee takes responsibility for his decisions - it is easier for him to pass it on to a colleague or manager.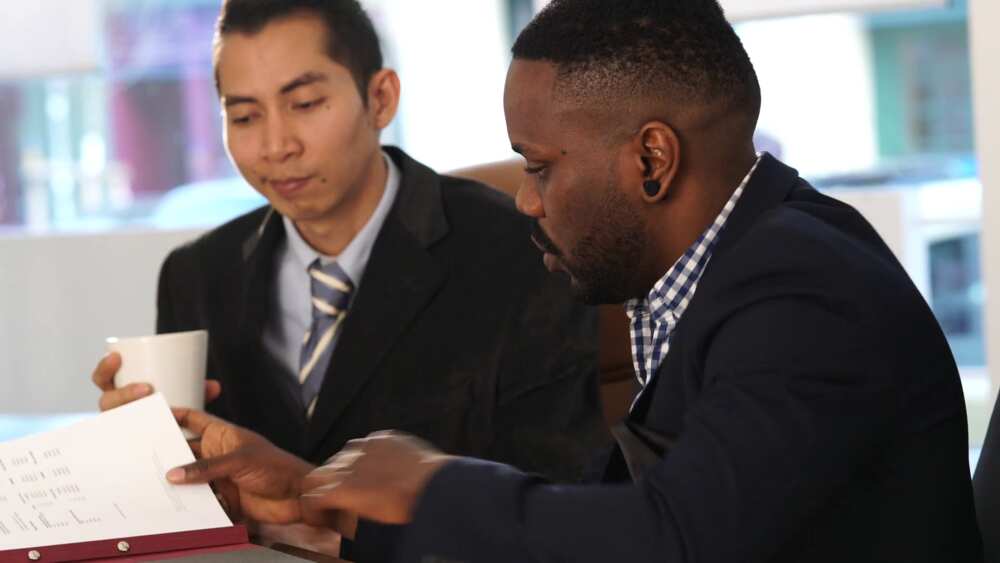 Photo: africacradle.com
READ ALSO: Positive thinking quotes about life
This does not mean that the subordinate should solve everything on his own, but he can offer several solutions to the problem for approval by the management. It is for support, but not a solution. Avoiding responsibility is not one of the attributes of right attitude to work.
4. Ability to work in a team
All work processes are closely interrelated even in the smallest company. Such qualities of a good employee as awareness of corporate goals, goodwill towards colleagues, mutual assistance are highly valued. The ability to be a link of the team, to understand its purpose, to work actively and in good faith in one "chain" are the competencies that the leadership wants to see in its employees.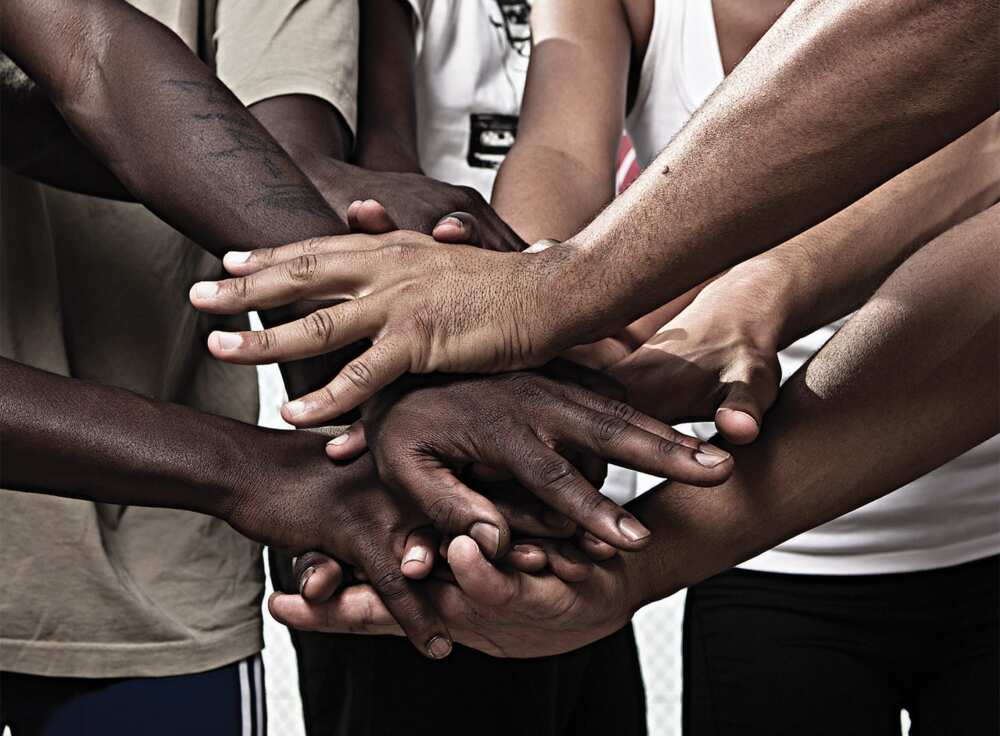 Photo: livestream.com
Self improvement
Regardless of age, if a person is committed to self-improvement, self-learning, development, he/she is useful to the company and will grow with it.
6. Development of professional qualities
For fruitful work in an organization, without a doubt, a specialist must have high professionalism. But this bar is continually growing, and the employee must be ready for regular training.
7. Loyalty
Management very much appreciates commitment to the goals of the company. The ability of a person to share the rules of the company, to follow its principles and ideas are fundamental competencies. Such employees deeply understand the values of the organization and perceive it as a reliable and long-term employer.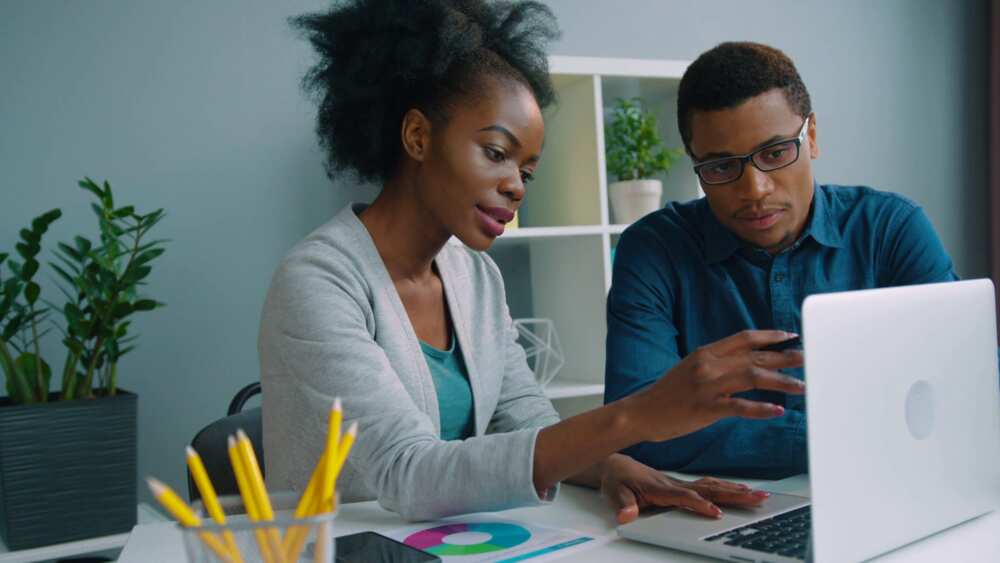 Photo: videoblocks.com
8. Ability to get on well with people
If you are feeling free and comfortable to make new acquaintances, than it may seem that you eager to work well and contribute to the organization you work for. Connectivity is also very appreciated by authorities of many companies as every chairman looks for an employee, who can maintain healthy environment within the staff members and business associates.
9. Working not for an idea, but for money
Many employers believe that this is not the right attitude to work, because in this way you cannot be exploited. But if you give yourself the installation that you work for money, you are less emotionally attached to work, which is an excellent prevention of depression and frustration.
10. Separation of your interests from the interests of the company
Photo: vidokezo.com
To properly work, you must learn to separate your interests from the interests of the company. Sometimes under force majeure circumstances, you can do something besides fixed responsibilities. The main thing is that it does not develop into regular events.
9. No fear of spoiling relationship
Do not worry that you can ruin relations with the authorities, demanding compliance with labor laws. On the contrary, defending one's interests, the right attitude to work and oneself is a matter of respect only.
10. Not being shy in front of the authorities
Your attitude towards work begins with your attitude to the authorities. Remember that a boss is also a man, even if he has a critical look.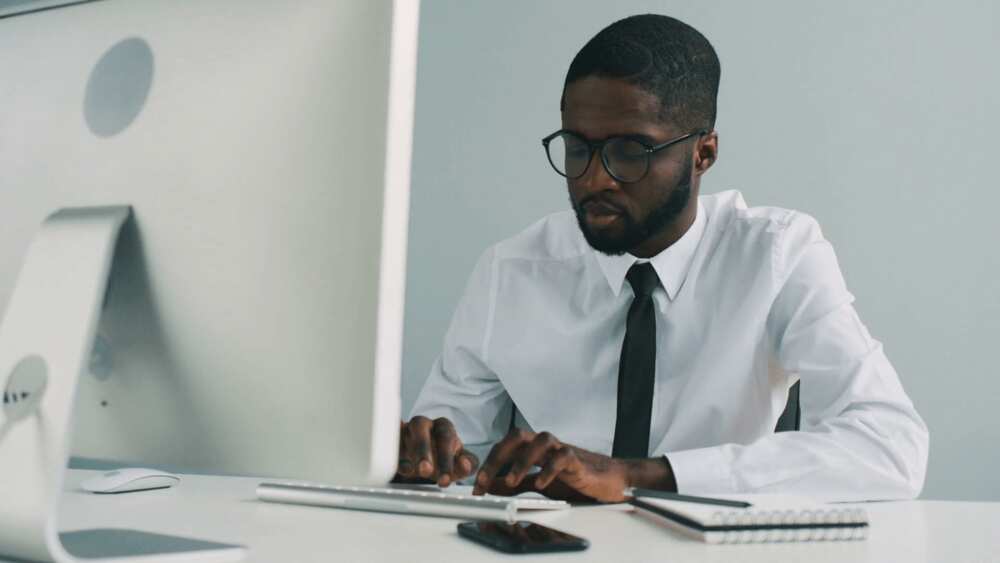 Photo: whaleoil.co.nz
READ ASLO: Attitude quotes for Facebook status
11. No fear of failures
To work properly, it is sometimes necessary to overcome the fear of making a mistake. After all, this can happen to anyone.
12. Goal orientation
Keeping your ambitions and desires to become the best in everything can help you in your career.
13. Knowledge of labor market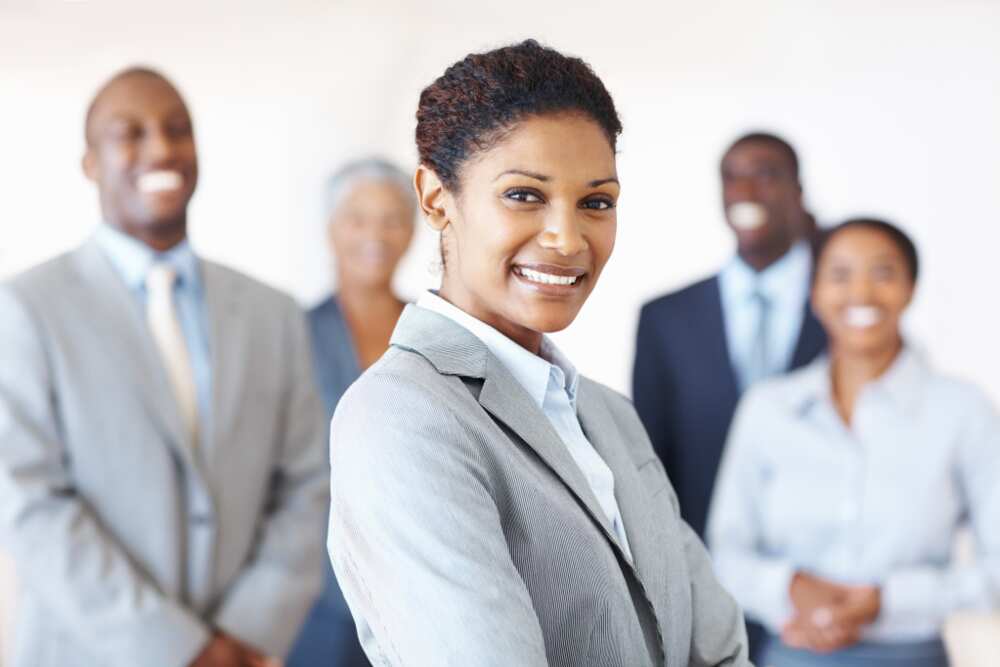 Photo: defendernetwork.com
Knowledge of the labor market helps to relate to work objectively, which helps to assess the conditions in which you are currently working correctly. For this, it is necessary not only to monitor the proposals of employers but also to go to interviews, again, without fear of rejection.
14. No fear of losing your job
Understand that your organization is not the only one of its kind. The right attitude to work is to accept the fact of dismissal, as a chance to try something new, and not as a life disaster.
15. Knowledge of labor law
Sometimes it is useful to know that processing and output on a day off must be paid in double. This gives a sense of security and allows you to develop the right attitude to work.
16. Separation of private life from work
Work is only a way to get money for existence. After all, your family needs you much more than work.
17. Punctuality
If you feel responsible for coming to work in time, then you can regard yourself as a good employee. Punctuality is an attribute of devotion to the thing you do. And also it can be quite inspiring for your co-workers.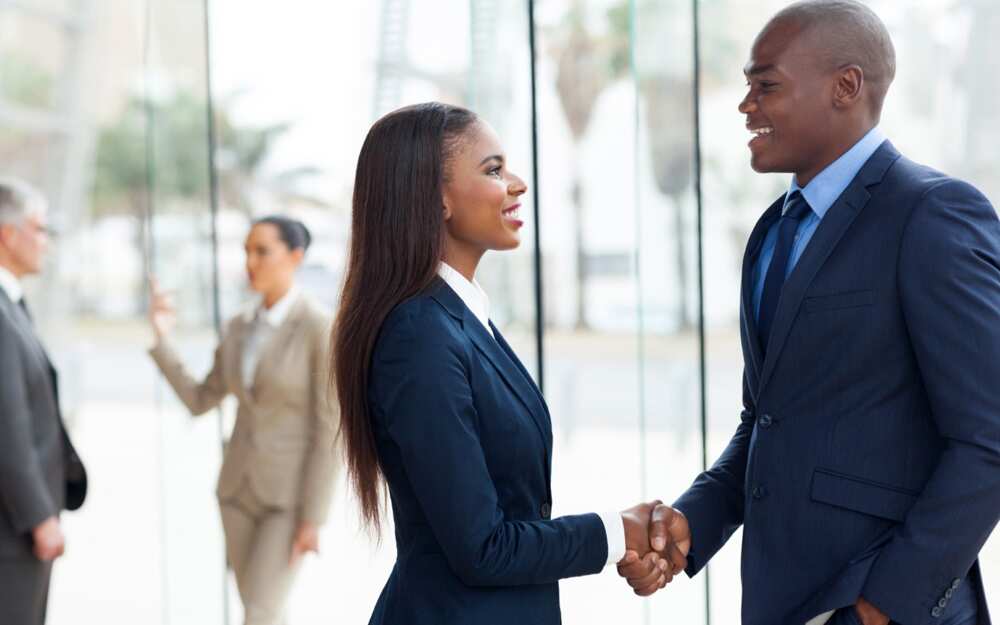 Photo: ebony.com
18. Pride for the place you work
An employee who feels pride for his profession will attempt to obtain the best outcomes. Such employer also can inspire others and promote a spirit of accomplishment for the job performed.
19. Leadership abilities
The employee who can command can affect others undeniably. Also, he can assign task constraints and organize different responsibilities.
20. Offering new and creative ideas
It is not enough just to have some ideas. You must be able to reveal them aloud, making excellent performances of these ideas to managers and other co-workers.
READ ALSO: How to get a job in the USA from Nigeria
Source: Legit.ng