Desmond Elliot's biography and movies
Desmond Elliot is a popular Nigerian politician, actor, and filmmaker. He is not only known for being a talented actor and filmmaker, but he is also known for being one of the top politicians in the Lagos State House of Assembly. Here is everything you need to know about the accomplished actor and politician.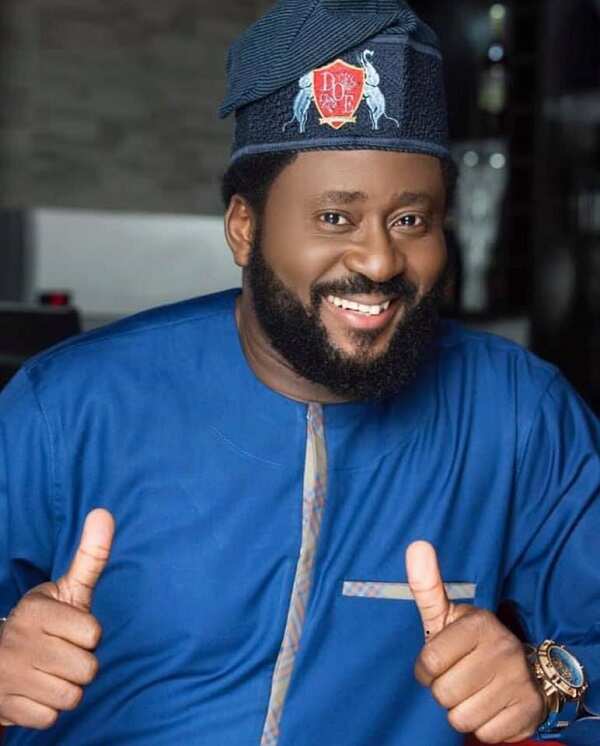 Desmond Oluwashola Elliot is a famous Nigerian actor who has shown himself to be a talented director and successful politician as well. He is also one of the most handsome actors in Nigeria.
Profile summary
Name: Desmond Oluwashola Elliot
Birthdate: February 4, 1974
Birthplace: Lagos State, Nigeria
Age: 47 years (as of 2021)
Nationality: Nigerian
Marital status: Married
Occupation: Actor, producer, director, politician, businessman
Net worth: $5 million
Biography of Desmond Elliot
Desmond Elliot was born on February 4, 1974. If you have been asking — where is Desmond Elliot from? Desmond Elliot state of origin is Lagos state, although he grew up in Jos, the capital of Plateau State, Nigeria.
Desmond Elliot family is of mixed ethnicity, his father from the Yoruba ethnic group, which is situated in Olowogbowo in Lagos Island.
His mother is from the south-south geopolitical zone in Nigeria from Illah in Oshimili North, Delta State.
How old is Desmond Elliot now?
Desmond Elliot age as of 2021 is 47 years. He was born on February 4, 1974.
Education
Desmond received his primary school education at the Air Force Primary School, Jos. After he finished his primary school education, he proceeded to St John's College, also in Jos.
Desmond went further in his education by studying Economics. He graduated from Lagos State University with a degree in Economics in 2003. But this did not prevent him from acting.
Career summary
Desmond Elliot's professional acting career began around two decades ago. He went into acting after being encouraged by a friend to do so.
He started out on soap operas and TV series before he went into starring in movies.
His filmography includes more than 200 films of various genres. He has also appeared in TV shows and a variety of TV series. The actor is also a businessman. He is the C.E.O of Denziot Productions.
Desmond Elliot movies
Below is a list of some of the films the famous actor has featured in.
Falling (2015)
Black Val (2015)
The Department (2015)
When Love Happens (2014)
30 Days in Atlanta (2014)
Okon Goes to School
Kamara's Tree (2013)
Kiss and Tell (2011)
I'll Take My Chances (2011)
Bursting Out (2010)
Holding Hope (2010)
Nollywood Hustlers (2010)
Before the Light (2009)
Edikan
Final Tussle (2008)
Guilty Pleasures (2008)
Black Night in South America (2007)
A Better Place (2007)
Caught-Up (2007)
Double Game (2007)
Fine Things (2007)
Ghetto Queen (2007)
Secret Pain (2007)
Men Who Cheat (2006)
A Time to Love (2007)
Yahoo Millionaire (2007)
Put It on Me (2006)
Asunder (2006)
Behind the Plot (2006)
Divided Attention (2006)
Efficacy (2006)
Ekaette
Extreme Measure (2006)
Final Point (2006)
The Greatest Sacrifice (2006)
King of the Town (2006)
Love Wins (2006)
Married to the Enemy (2006)
My Little Secret (2006)
My Sister My Love (2006)
Naked Sin (2006)
Romeo (2006)
Strange Love (2006)
Supremacy (2006)
Too Late to Claim (2006)
Traumatized (2006)
Unbreakable Affair (2006)
Up to Me (2006)
Without Apology (2006)
The Wolves (2006)
Zoza (2006)
A Night in the Philippines (2005)
2 Face (2005)
Behind Closed Doors (2005)
The Bet (2005)
Broadway (2005)
Destiny's Challenge (2005)
Flying Without Wings (2005)
Fools in Love (2005)
Games Women Play (2005)
Girls in the Hood (2005)
Hold Me Down (2005)
It's Juliet or No One (2005)
Just Me (2005)
The King's Son (2005)
Knowing You (2005)
Men Do Cry (2005)
My Precious Son (2005)
My Sister My Child (2005)
My Sister's Act (2005)
Now & Forever (2005)
Orange Groove (2005)
The Price of Love: Life Is Beautiful (2005)
Shackles of Death (2005)
Awards and accolades
Desmond has been nominated for several awards, and he has won several awards.
He won Best Supporting Actor in a Drama at the 2nd Africa Magic Viewers' Choice Awards.
He was nominated for the Best Supporting Actor award at the 10th Africa Movie Academy Awards.
The film he co-produced and co-directed titled Reloaded received three awards nominations at the African Movie Academy Awards in 2009.
In 2009 and 2010, he was nominated in the Best Actor category at the Nigeria Entertainment Awards.
In 2014, he was nominated for the Best Actor in a Supporting Role at the African Movie Academy Awards for his performance in the movie Finding Mercy.
He was honoured with a Member of the Order of the Federal Republic (MFR) title in 2011.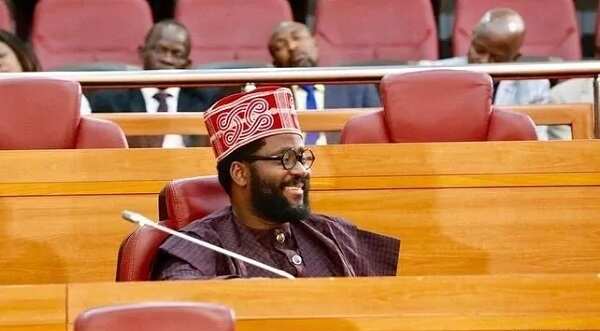 Political career
In September 2014, Desmond Elliot declared his intentions to run for Lagos State House of Assembly under the All Progressives Congress.
He won the Surulere 1 constituency in the 2015 general elections in Nigeria. He has been representing Surulere 1 constituency since then.
In October 2020, the actor was accused of allegedly supporting Nigeria's anti-social media bill, but he denied the accusations.
He said that his statement was an address to celebrities and social media influencers not to escalate tension in the country. He said,
The only thing I said about social media is that celebrities, social media influencers and, motivational speakers should cut down on the hate narrative. Everyone is going through so mucIn October 2020, the actor was accused of allegedly supporting Nigeria's anti-social media bill, but he denied the accusations. He said that his statement was an address to celebrities and social media influencers not to escalate tension in the country. He said, The h right now.
He stated further that State Houses of Assembly do not have the jurisdiction to pass any bill; only the federal House of Assembly can. On October 31, 2020, he apologized for addressing Nigerian youths as children through a Facebook post.
Net worth
According to Celebrity Net Worth, the Nollywood actor has a net worth of $5 million.
Marriage and family
The actor is married. Honourable Elliot got married almost 20 years ago.
Desmond Elliot wife is Victoria Elliot. The lovely couple got married on Boxing Day in 2003. They celebrated 15 years of marriage in 2018.
Victoria studied Mathematics at the University of Jos, where she and her husband met. She currently runs a business that deals with the sales and marketing of Nollywood films.
She also co-manages the production company Denziot Productions alongside her husband.
Victoria and Desmond Elliot children are four in number. The couple is parents to a set of twins. The twins are Donald, a boy, and the couple's only daughter named Dawn.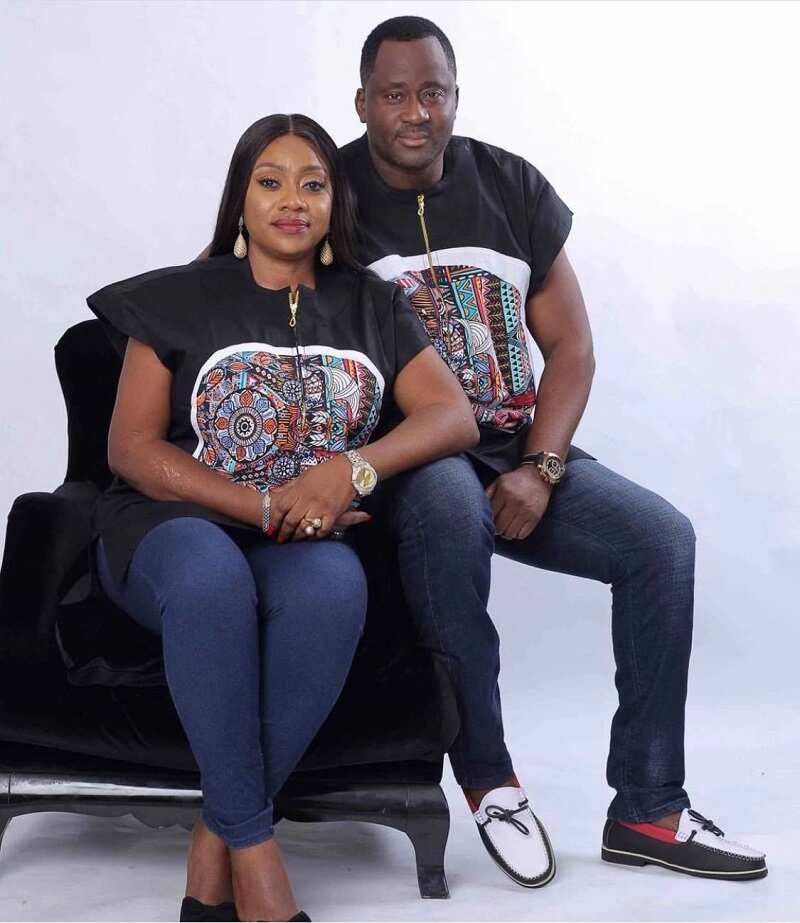 Their other children are Denzel and Desmond. Desmond Elliot and family currently live in Lagos State, Nigeria.
Social media
Desmond Elliot is known as a Nollywood star in Nigeria, but he is also known in different countries where Nollywood movies are watched worldwide. His story is proof that with determination, hard work, and resilience, there is no limit to what one can achieve in life.
READ ALSO: Angus T. Jones bio: where is Jake from Two and a Half Men now?
For ten consecutive seasons, Angus T. Jones portrayed Jake in Two and a Half Men for ten years. He left the show for religious reasons after he was baptized, and he claimed that the show clashed with his religious beliefs.
Where is Angus T. Jones now? Legit.ng has all the details.
Source: Legit