Who is Emmanuella and what is her story?
Everyone in Nigeria loves Emmanuella, the young comedian who quickly captured the hearts of millions. She can make people smile without even making any jokes. Emmanuella is a bright hope for Nigerian future, and one of those people who are making good names for our country internationally. Now, you will have an opportunity to learn who is Emmanuella and how she achieve success at such a young age!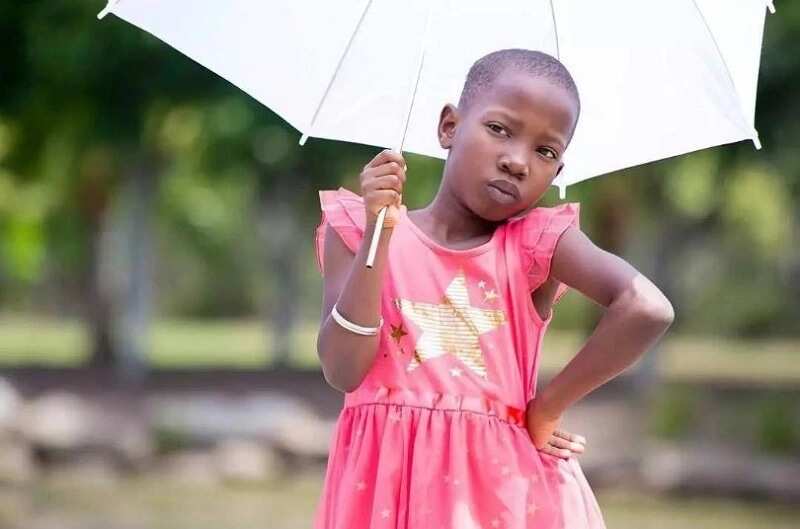 Photo: dailypost.ng
Who is Emmanuella the comedian?
You probably had a lot of questions when you first saw this smiling little girl on YouTube. "Who is she?" probably was the first question you could have asked. Emmanuella is a natural talent, who has been coming up with jokes since she was little. She never struggles to make people laugh like there is no tomorrow. She has been getting a lot of love from Nigerians and people from other countries for making them smile and laugh genuinely.
Her YouTube videos quickly gained loads of views and made so many people into devoted Emmanuella's fans. So, are you ready to find out even more information about the child prodigy who makes us all feel a little happier when we watch her videos? Of course, you are!
What is Emmanuella real name?
The full birth name of Emmanuella is Emmanuella Samuel, but nowadays many people just know her by her first name. She was born on July 22nd, 2010, which means she is only eight years old right now.
She first rose to prominence when she was only six, and people appreciated her outstanding sense of humor, smart personality and creative side. So many young girls wanted to be like her, and a lot of parents decided to pursue the talents of their children to make them achieve similar success. Emmanuella truly became an inspiration to thousands of people.
Which state is Emmanuella from?
The prominent child comedian comes from Imo State. However, her place of birth was Port Harcourt in River State.
Actually, Emmanuella was born into a family which already had its stars. She has close connections to the comedian Mark Angel. Some people speculate that he is her uncle, while some are sure that they are cousins. However, Mark himself confirmed that Emmanuella is just a friend of the family. Either way, Mark Angel influenced Emmanuella's career and helped the young talent to come to limelight.
READ ALSO: Comedian kid Emmanuella biography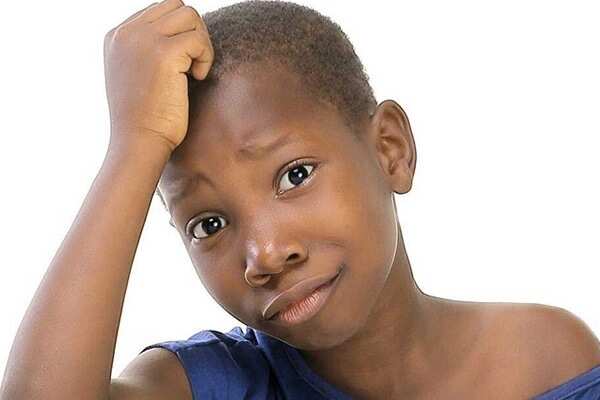 Photo: myjoyonline.com
Emmanuella's biography and career
The long and productive journey for Emmanuella started when she was only five years old. Her family decided to spend their holiday at their house in Port Harcourt and bring her along. Emmanuella developed a strong bond with Mark Angel, who loved being around kids and watching them.
He realized that out of all the children, Emmanuella is the one who makes him laugh the most, even though she is the youngest of them, and understood that she has a real comedy talent.
Mark kept an eye on Emmanuella's potential and really enjoyed listening to her jokes. As Mark Angel remembered, there was a famous American program where the kids said funny things, and he began realizing that Emmanuella is no worse than the characters of this TV show.
She was spontaneous and could say really funny things without even trying. Mark asked Emmanuella a lot of questions, and she gave really witty answers.
Once, Mark Angel needed some kids for his comedy shoot, and he called a few children he knew for the audition. In the end, he chose three children, and he gave them the lines that they had to memorize. The kids could not remember the lines, and generally were struggling. Mark got frustrated, and in the end, he called Emmanuella to try instead of them.
When Emmanuella heard this proposition, she gave Mark an apple. As the comedian recalled, this little girl was just playing her role, while the other kids had trouble with it. She stole the spotlight from them, and in the end, Mark began training her along with one other child. He took them on the eighteen-hour-long video shoot and was surprised at how she endured through all these hours.
Mark decided to test the strength of the kids by not giving them food for all this time, as he wanted to find out who of the kids will start complaining, but Emmanuella did not complain and was really excited about the shoot. This is how Mark understood that she was the one he needed, and after the shoot, he had a long discussion with her parents about the future of their daughter. They were hard to convince at first, but in the end, Mark got their approval. He is sure that it was God who helped him to see the huge talent in this little girl.
Mark says that he always gives Emmanuella a fair share of freedom, and does not let her forget that she is a child, even though she is a celebrity now. He wants Emmanuella to have a regular childhood without her knowing how huge her impact is. So, his approach is just letting Emmanuella have fun in front of the camera.
READ ALSO: Nkem Owoh family: wife, children, brothers & sisters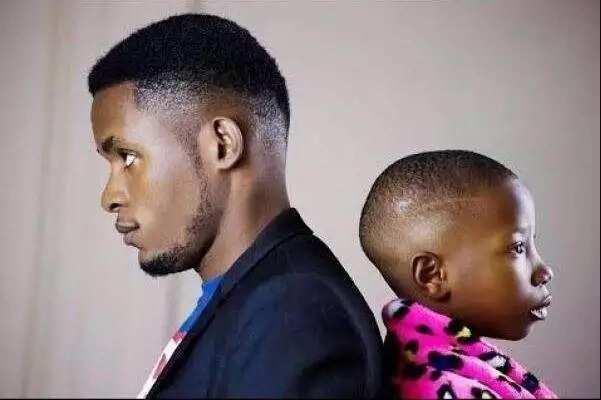 Mark Angel and Emmanuella, photo: pulse.ng
Emmanuella has a lot of other interests except comedy. She really likes fashion, and her dream is to be a fashion designer. She even took up a design course, which includes fashion and make-up. Make-up is another passion of Emmanuella.
Despite being a superstar, she still lives with her parents and goes to primary school – the Brighten school in Port Harcourt. Of course, the young star is not active and cheerful twenty-four hours a day – sometimes, she can get tired and forget her lines, and this is when Mark Angel and the team let her have some time to sleep. When she is well-rested, she instantly gets back in high spirits and remembers all the lines.
Mark Angel and Emmanuella have created a great team, and now they have a lot of viral videos on YouTube, which get millions of views. After their first video went viral, they opened social media accounts, where they advertised their next comedy shorts and gave people important updates. Obviously, Emmanuella is an important reason behind Mark Angel Comedy group success. The true brand of Emmanuella is "This is not my real face, oh" video, which made people recognize her.
Since 2015, Emmanuella won lots of awards, including NEA award, Niger Delta Special talent award, and City People award. Except for the Nigerian awards, she also gathered a few international ones, such as Prominent Kid Comedienne and Princess of Comedy, both from Australia. Emmanuella was even invited to star on CNN in November 2016, where she gave an interactive interview.
In 2018, the news broke out that Emmanuella is going to be featured in one of the Disney productions in Hollywood. The Nigerian Senate President, Bukola Saraki, congratulated her on such success and described her as a large inspiration to the young talented children.
The estimated net worth of Emmanuella is N25 million, which makes her the most popular child celebrity in Nigeria and one of the most influential children. Lots of Nigerian fans are eagerly anticipating Emmanuella's new video releases and appreciate her comedy skills.
READ ALSO: Aki and Pawpaw's biography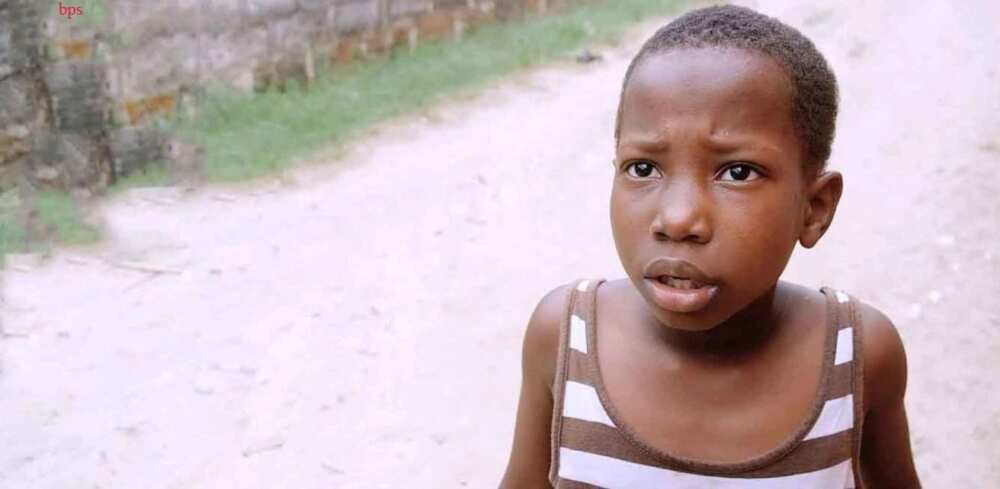 Photo: tomiscolourpavilion.com
This was the biography of young sensation Emmanuella, who makes people laugh with her funny and adorable videos. We are certain that with every passing year, Emmanuella will improve her skills and becoming even better. She definitely has enough potential to be one of the most successful Nollywood actresses.
Also, if you are interested in Nigerian comedy, find out who are Top 5 richest comedians in Nigeria! You would not want to miss this!
Source: Legit.ng