Find out if the most beautiful woman in the world without makeup remains charming. Checkout photos of star beauties and decide if they are beautiful in their natural looks.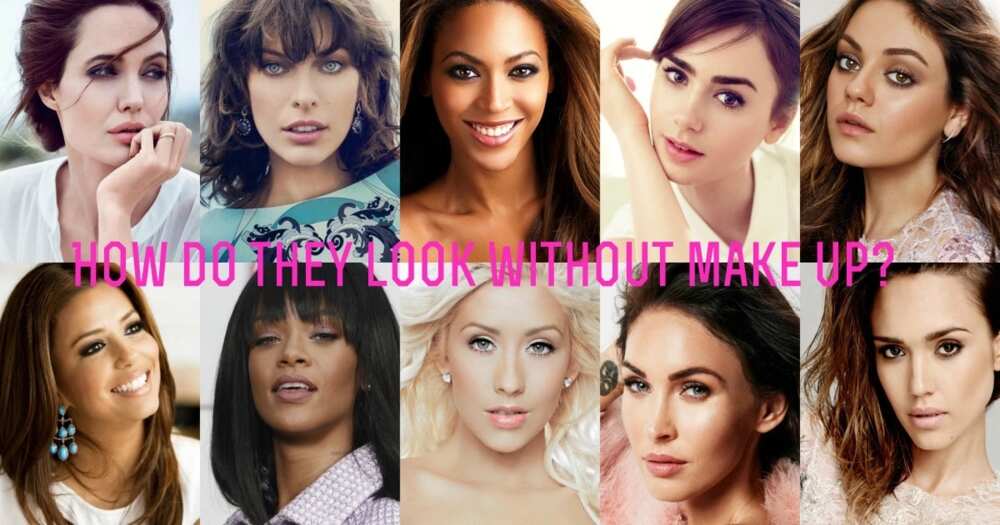 Celebrities without makeup
Today, makeup supplements can disguise any appearance. Because of this, many people think that the most beautiful women in the world without makeup don`t stand out for something special.
Fashionable tabloids, glossy magazines, photos on the Internet - we often admire the most famous beauties of the world, watch for changes in their appearance, evaluate the makeup features, hairstyle, dress, try to be equal to the ideal. Stylish clothes, good taste, expensive cosmetics, professional makeup - all this makes the image of a woman infinitely attractive, which is demonstrated by numerous photos of celebrities.
What do the most beautiful girls in the world look like without makeup? We present you a selection of photos illustrating how the makeup changes the natural appearance of popular beauties, in simple words, the pictures of celebrities without makeup.
Top 15 most beautiful women in the world
Who among the stars doesn`t hesitate to appear in public without makeup, so as not to dispel the image of the perfect woman? Who doesn't hesitate to take a photo, barely getting out of bed? We assure that the most beautiful women in the world are the same adorable without cosmetics!
1. Angelina Jolie
The most talked about and most beautiful actress of modern times, as well as director, screenwriter and UN goodwill ambassador, Angelina Jolie feels good going out without makeup, and recently doing so often. Well-groomed skin, expressive eyes, beautiful full lips, the natural beauty of this gorgeous woman can organise the salvation of the world.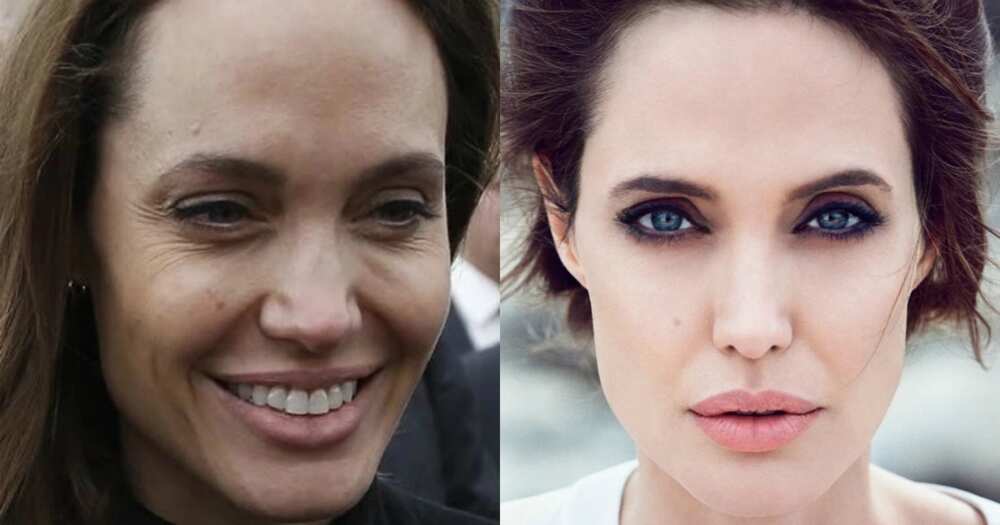 READ ALSO: Top 10 countries with most beautiful women
2. Naomi Campbell
Naomi Campbell is a British supermodel of African-Jamaican origin. Naomi is also an actress and singer. In the early 90's, Naomi entered the "Big Six" of the most popular models. The model also featured in music videos of popular artistes. For example, in the video of Culture Club, Michael Jackson, P Diddy, Jay-Z, Madonna, and Usher. Campbell, along with his colleagues on the catwalk, starred in the famous clip of George Michael "Freedom-90".
Looking at the photo of the model, we can say that even without makeup, she looks great. According to her, all you need for a beautiful appearance is proper nutrition, home cosmetics, and frequent training. For the beauty and radiance of the skin, Naomi uses pills. For the body, she uses coffee, about which she often says "Coffee is just a miracle weapon against cellulite."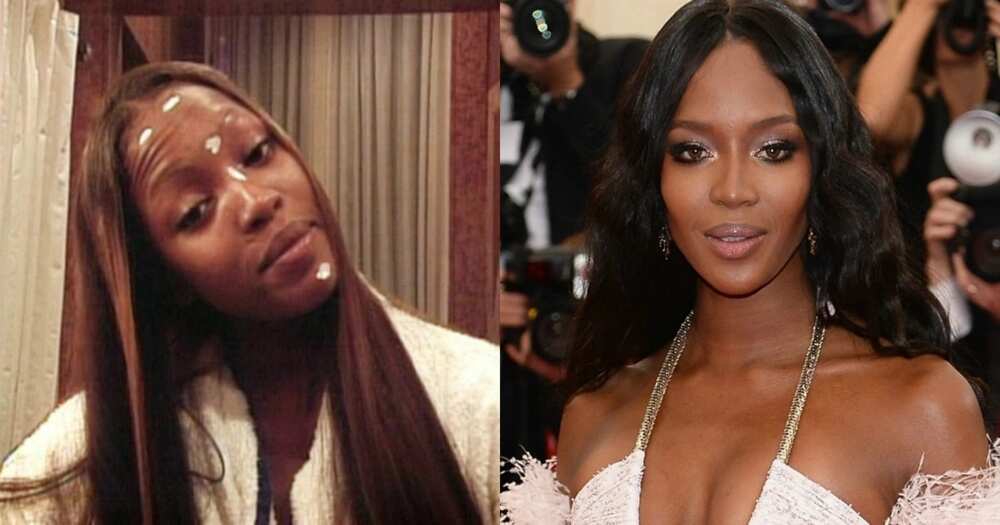 3. Christina Aguilera
Blinding blonde Christina Aguilera rarely appears in public without makeup. Unless idle paparazzi can make a photo of the star without makeup.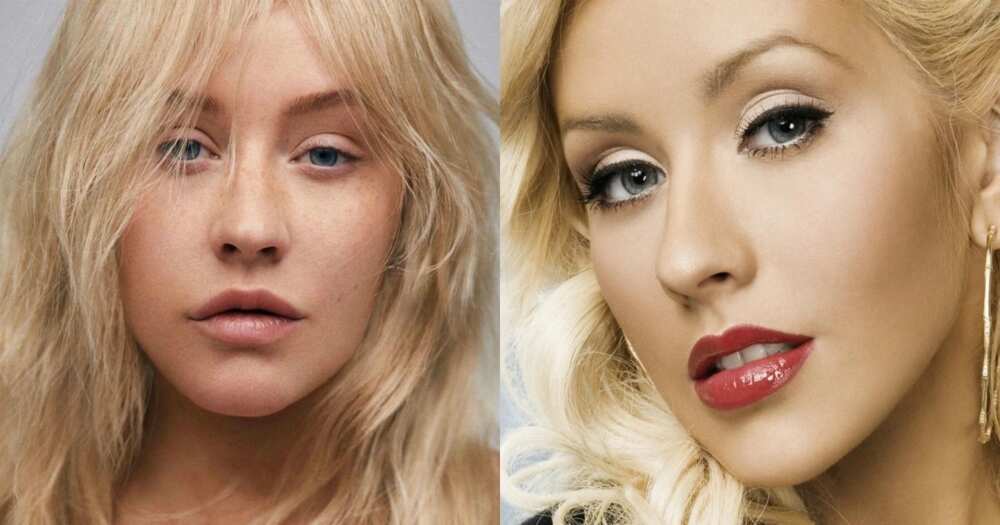 4. Genevieve Nnaji
Genevieve Nnaji is a Nigerian actress, model, and singer who has won a lot of awards, including City People Awards (2001) and the African Film Academy "Best Actress" (2005). In 2004, she signed a contract with the Hannah Sound Recording Company and released an album. In 2008, she launched her clothing line "St. Genevieve."
Genevieve uses makeup only during social events. But even on photoshoots, she uses minimal makeup. Well, we can say with confidence that Genevieve perfectly looks good with and without makeup.
5. Tiwa Savage
Tiwa is one of the best and most beautiful singers in Nigeria. Savage is talented and successful in everything.
Tiwa is a unique woman. With makeup, she looks, of course, divine and she's absolutely gorgeous without it. It is difficult to find other words. It can be seen from her photos. She says that to maintain a good appearance she only goes to the gym, tries to eat correctly and often smiles. It is a charming and sincere smile that helps the singer to stay in top form because the main thing is to love yourself and be happy.
At social events, Tiwa likes to show off bright makeup with false eyelashes and colored shadows, but it only adds chic to the Nigerian super-star.
READ ALSO: Here are the Philippines most beautiful women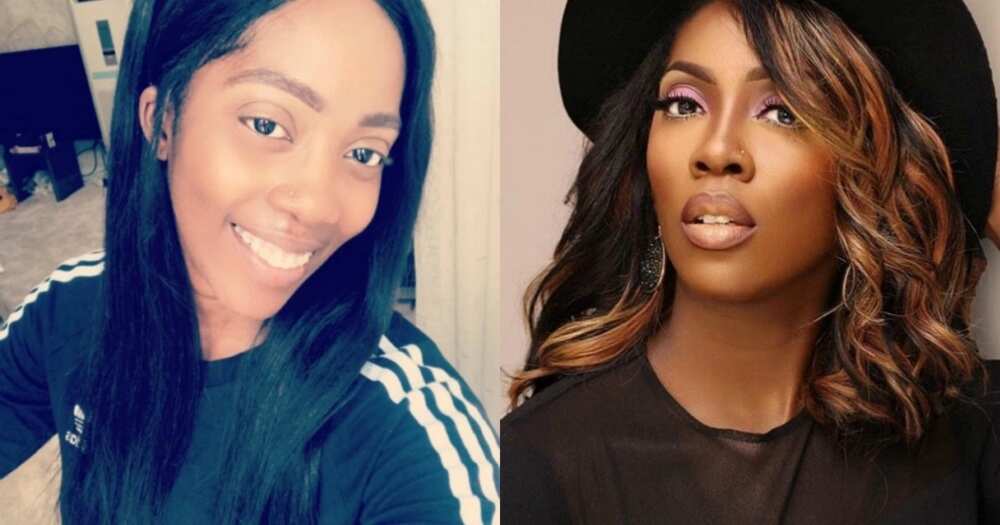 6. Lupita N'nyongo
The Hollywood actress of Kenyan origin and star of the multiple award winning movie "12 Years a Slave" Lupita Nyongo is a stunning beauty any day, any time. She is a winner of multiple awards and choice celebrity for many top fashion and beauty brands ad campaigns.
"I always liked my appearance, I never worried about what is something wrong or this dress doesn`t suit me. I don`t want to surprise anybody with clothes, but I smile and look straight in the face!" - says the actress.
And it is noticeable. The actress even without makeup is a real beauty. Often times, she brightens the eyes but leaves her lips natural or with light lip colour. Lupita prefers accented makeup.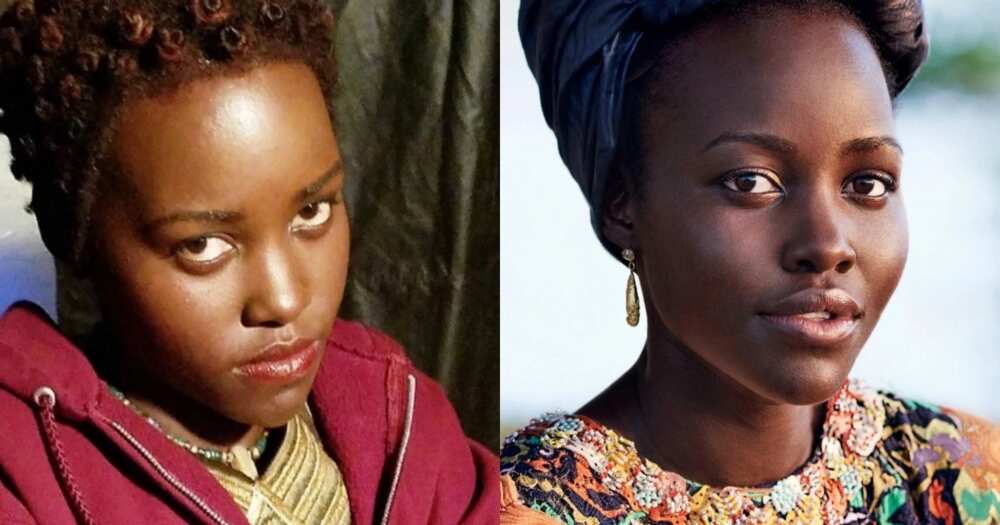 7. Mila Kunis
Mila Kunis, who received Esquire magazine's title of the hottest woman in the world in 2012, for the last year didn't please her fans trendy photos. The actress began to wear baggy clothes and stopped using makeup, as a result of which the fashion house Dior terminated her contract.
However, beautiful Mila without makeup still looked fresh and pretty.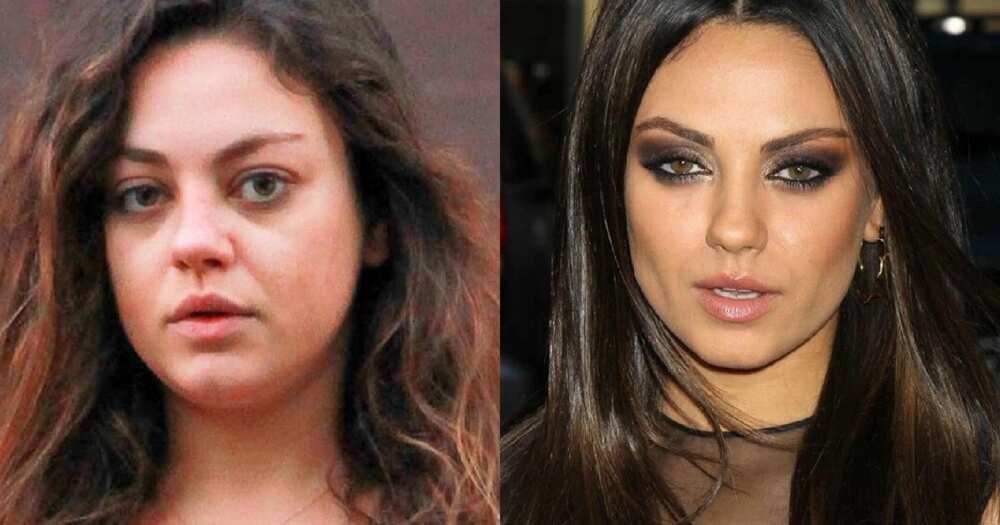 8. Rihanna
A year earlier, the title of the hottest woman on the planet went to the pop singer and actress Rihanna. And not for nothing, the star spends a lot of money to look her best always. However, sometimes she doesn`t hesitate to spread the most private pictures taken on the beach or in the bathroom without makeup.
Lack of makeup does not affect the star's beauty much. Youth, good skin, bright features - are all on the celebrity's side.
However, when Rihanna wears makeup, Makeup, it helps Rihanna create precisely the image that corresponds to her mood.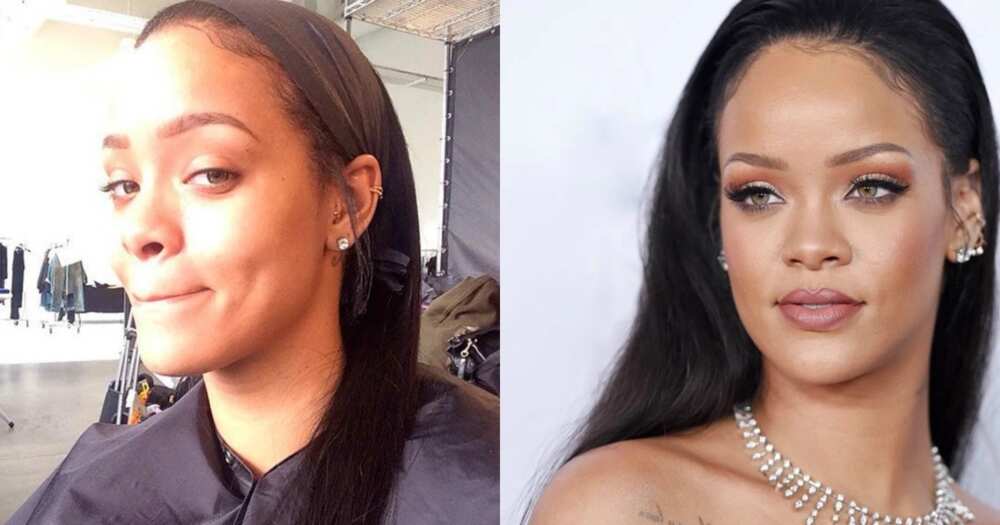 9. Milla Jovovich
Recently, not only the paparazzi but also the most famous actresses put their photos on the Internet without makeup. Mila Jovovich wasn't an exception. Actually, she prefers to cherish her skin and use cosmetics at a minimum.
The Instagram of the actress is full of photos of the actress looking natural and beautiful. Well groomed skin, bright eyes, and a sweet smile.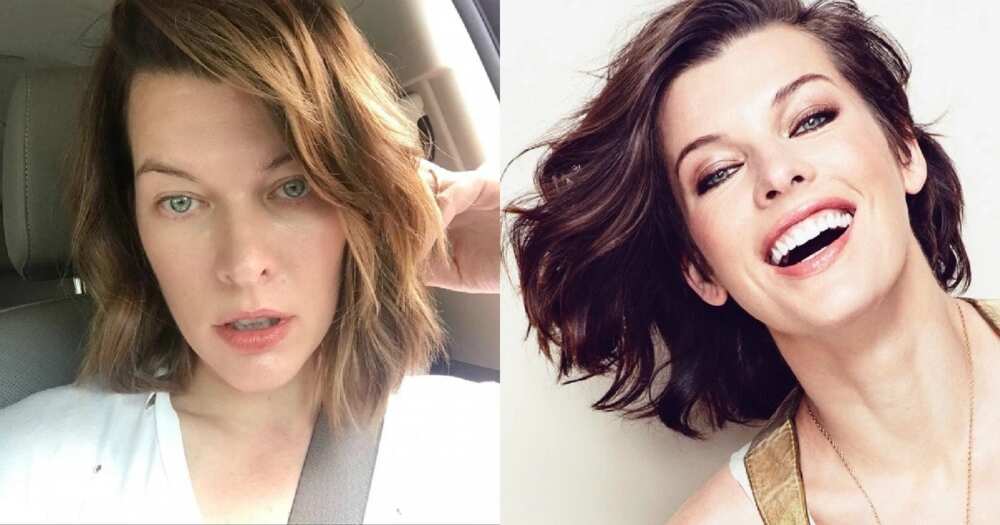 10. Beyonce
Perhaps, only an alien does not know who Beyouce is. Her songs became the anthems of the 2000s, and her extraordinary features conquered millions of male hearts. She is the only one of the trio Destiny's Child to have built a successful solo career.
Beyonce doesn't shy away when she appears in front of the camera without makeup. Excellent skin, natural beauty, shining eyes, and snow-white smile characterizes the appearance of the woman.
Her classic makeup has bright coloured eyes, a flickering skin of golden tones, lips of soft shades. Beautiful shiny hair as well.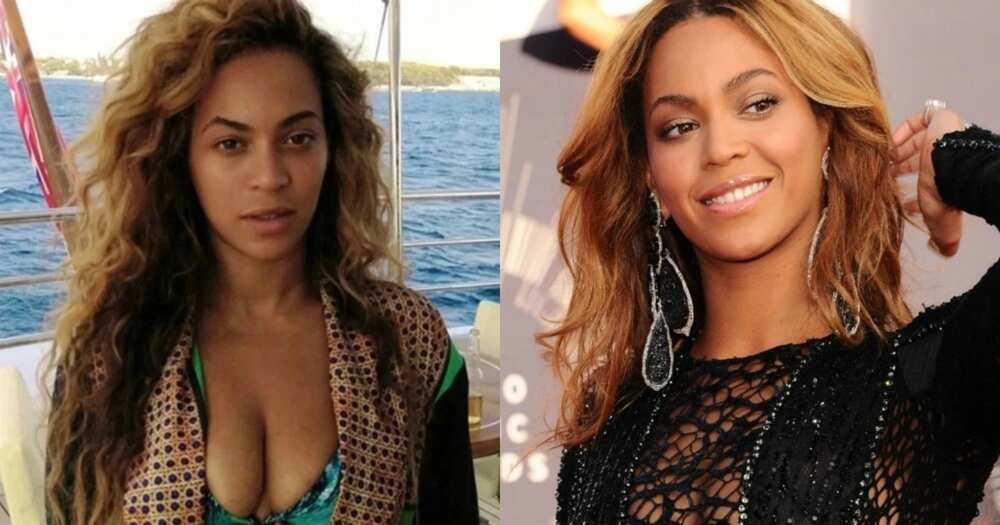 READ ALSO: Most beautiful girl in Nigeria Nollywood
11. Iman
Super model and David Bowie's wife Iman is one of the top models of all time. Fame found her immediately after the first feature in Vogue. She was Yves Saint-Laurent's inspiring muse, becoming the face of his fashion collection African Queen. Iman is the founder of IMAN Global Chic in Home Shopping Network. She is an executive general manager of the huge cosmetic companies such as IMAN Cosmetics, Skincare & Fragrances and she is also a member of Keep A Child Alive program.
To remain always beautiful above all, Iman recommends the use of sunscreens with a high level of SPF. Besides, the model actively uses the cosmetics of her line Iman Cosmetics. She assures that her cosmetics, in particular - moisturizing masks, tonal remedies and bronzing powder, can do wonders.
Another way to look like the 63 years old is regular visits to spa salons. The beauty assures that it is necessary to pamper your face and body, in particular - to moisturize and nourish them. Iman also wrote a book in which she outlined her views on beauty. In The Ultimate Skin Guide to Color, she writes about the need to admire yourself, regardless of any ethnic characteristics.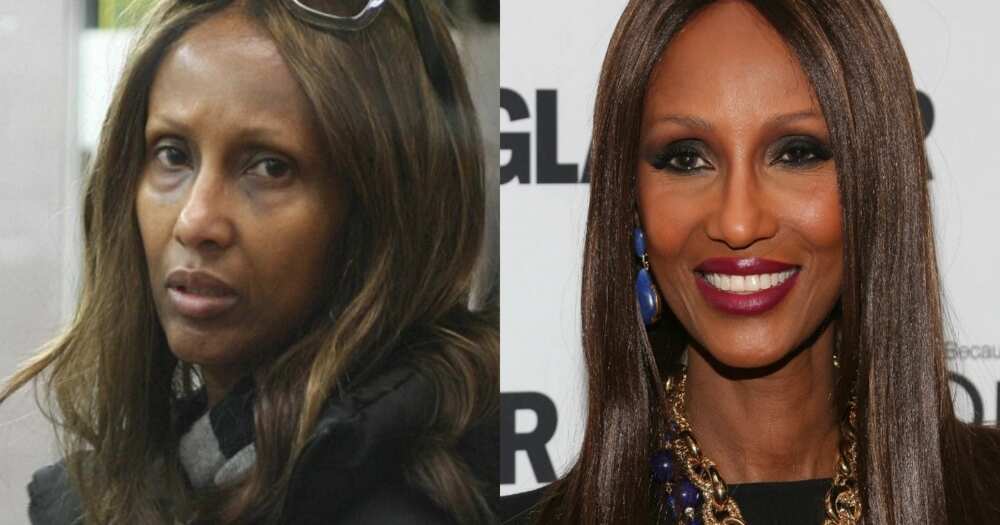 12. Jessica Alba
In 2006, she won the first place in the ranking of The most desirable women according to the website, AskMe. A year later, she was awarded the same status by FHM. Jessica Alba has a beautiful appearance and makeup more often only for filming.
Jessica believes that in ordinary life, cosmetics are not needed. Photo of the star shows that her everyday appearance adheres to this belief. However, the use of cosmetics makes the image of the actress even more charming.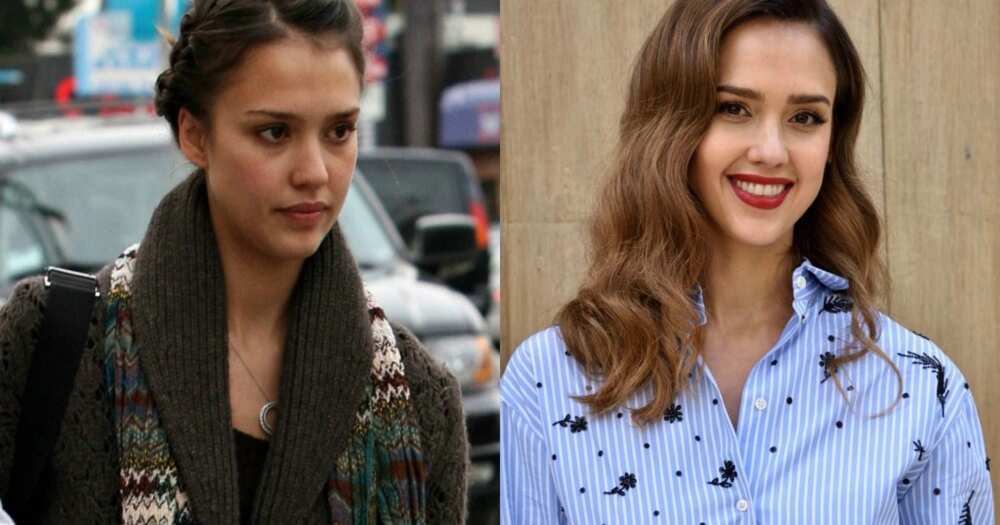 13. Eva Longoria
A similar opinion on the use of makeup is shared by another American actress, best known for her role as Gabriel Solis in the television series Desperate Housewives. It is more pleasant for her to feel natural when there isn't a single gram of makeup on her face. Among the most beautiful women in the world without makeup, Eva Longoria deserves attention. She isn't afraid to appear in front of cameras completely untouched, because the difference in her appearance with or without make up is not obvious.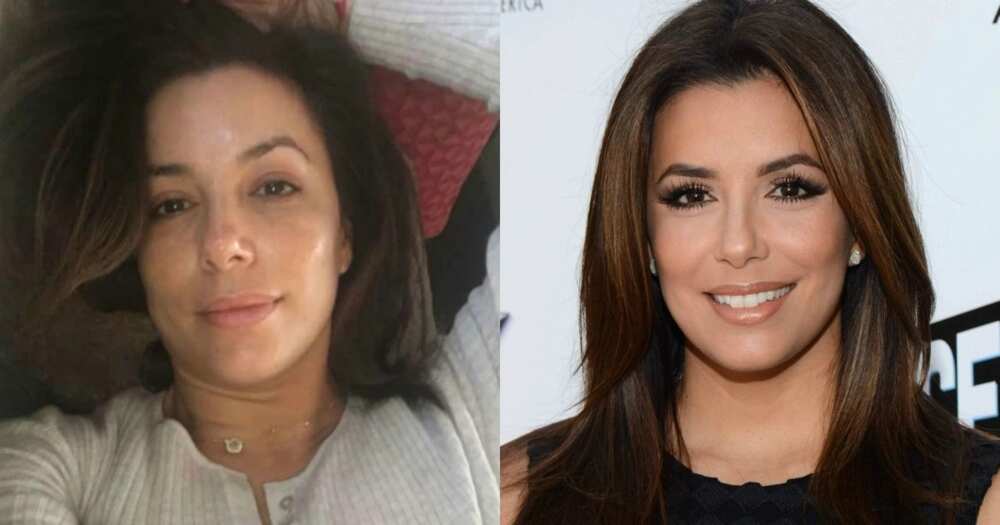 14. Tonto Dikeh
The Nigerian actress, singer and model has appeared in more than 60 films. Even despite the serious illness, the girl always watches look and remains a beauty.
This strong lady always appears in public with bright makeup. It can be bright lips or eyes, or both. The actress likes to emphasize what mother nature gave her. And she, in turn, gave her a very memorable appearance, which even without cosmetics look beautiful.
The star doesn't have any special secrets of beauty, but she says, that she drinks a lot of water and uses moisturizing creams because after bright experiments with makeup her skin requires special moisturizing and care.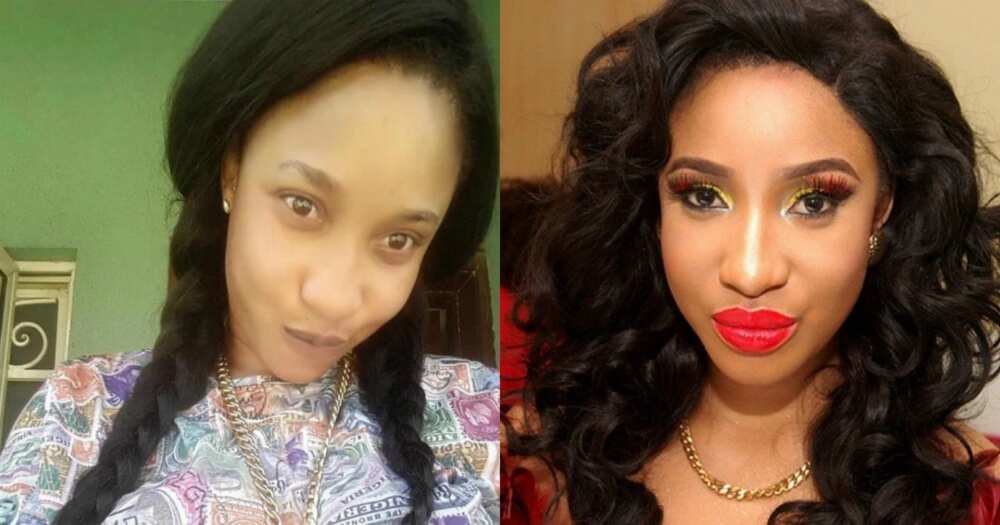 15. Megan Fox
Megan Fox is one of the most beautiful women in the world. However, this isn't always so. She was called an ugly duckling as a child and was constantly harassed by her peers. She had even to dine in the toilet to avoid jeers.
Megan woke up famous after the premiere of the film Transformers by Michael Bay. For her role, she won the MTV award for Breakthrough of the Year. The actress doesn't hide that she got the role thanks to her looks and dozens of photos on the covers of famous magazines.
Though the actress looks noticeably different without makeup compared to when she's got makeup on, Fox is still a beautiful woman.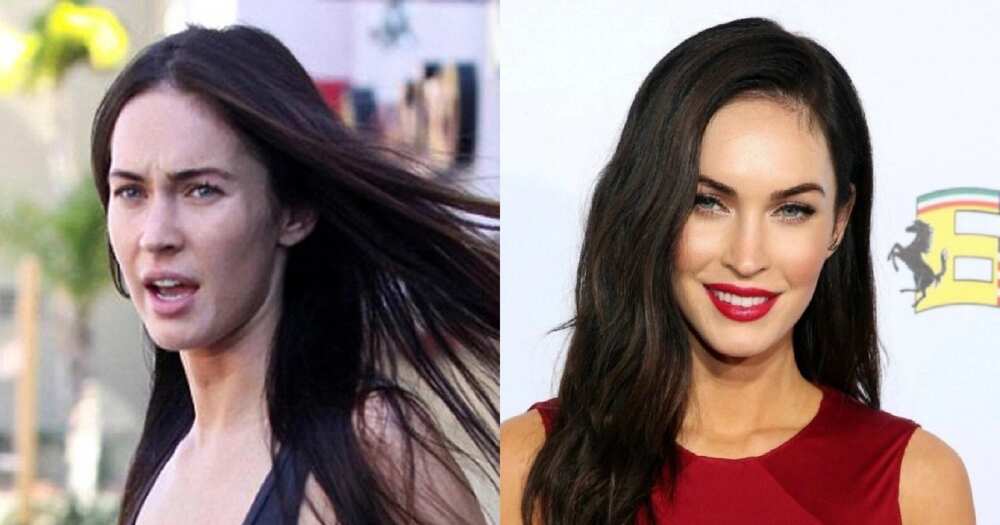 Our Top-10 pictures of celebrities without makeup shows that even the most beautiful women in the world look different without make up and not the same as when they have their face done by professional makeup artistes. A lot of them just like many regular people, have issues with their skin, which needs special care and correction with concealing materials. And the only skillful selection of cosmetics and its competent use makes most of them so attractive and capable of decorating the covers of glossy magazines.
The secret of how to look beautiful without makeup lies not only in the application of makeup but, first and foremost, in the woman's personality. Charisma, natural charm, the most beautiful smile - all this cannot be corrected by cosmetics but embedded inside.
Don`t forget that beauty is a highly subjective concept. Of great importance are the inner qualities of a person and humility. There are many actresses, who you cannot be called super-beauties even wearing makeup, but their energy won thousands of men's hearts.
READ ALSO: Most beautiful woman in the world - Top 20