The most handsome actor in Nigeria - Top 20
If you are interested in the Nigerian movie industry, you probably want to know who is considered to be the most handsome actor in Nigeria. Obviously, everyone has their own tastes when it comes to physical appearance. Still, we have compiled top 20 of the most handsome Nollywood actors for you!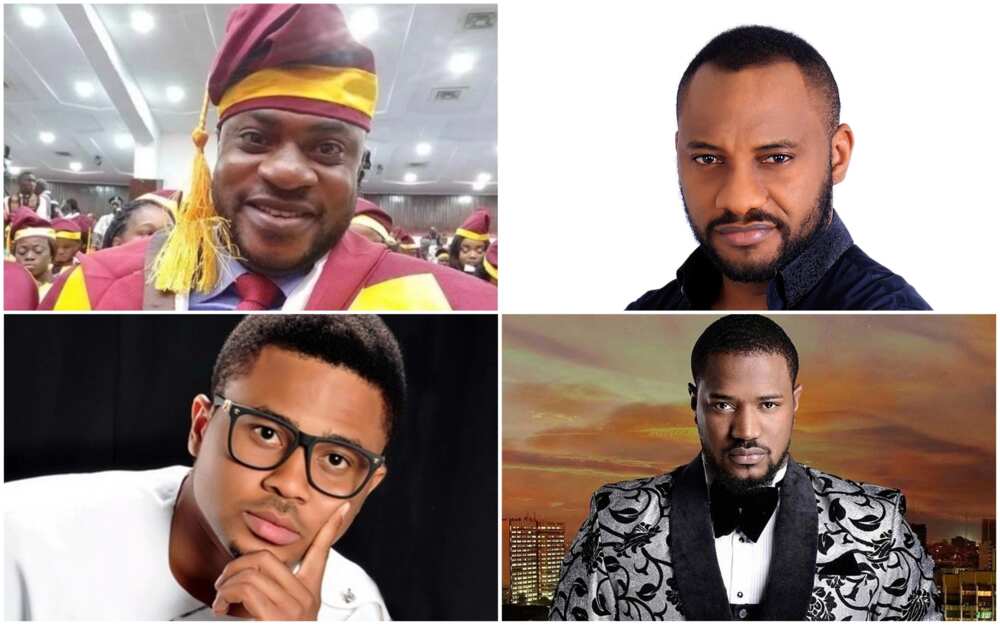 Who is the most handsome actor in Nigeria?
It is hard to say for sure who is the most handsome male actor in Nigeria. These twenty actors are very popular and talented and you can choose your favourite among them and comment below. Let us know who is the most handsome Nollywood actor in Nigeria!
Now, on to the list!
1. Odunlade Adekola
Among the Yoruba actors, Odunlade Adekola is probably the most recognizable and famous one. He pops up as the first results of "who is the most handsome Yoruba actor". This is true – he is famous for both his acting talent and good looks. This actor debuted in Nollywood in the middle of 90s, and now, he has starred in more than 100 movies.
Odunlade Adekola is a real lady charmer, but unfortunately for those who dream to win his heart, he is happily married. The actor and his wife Ruth Adekola have four beautiful boys.
Except being a family man, he is also a businessman – he has a few lucrative endorsement deals with the big companies like Goldberg, Conoil, and Glo. He owns the Odunlade Adekola Film Productions Company, where he is a CEO. This company was created with the purpose to teach the young actors and actresses. Some popular stars have graduated from his school, like Yoruba actor Tunde Owokoniran.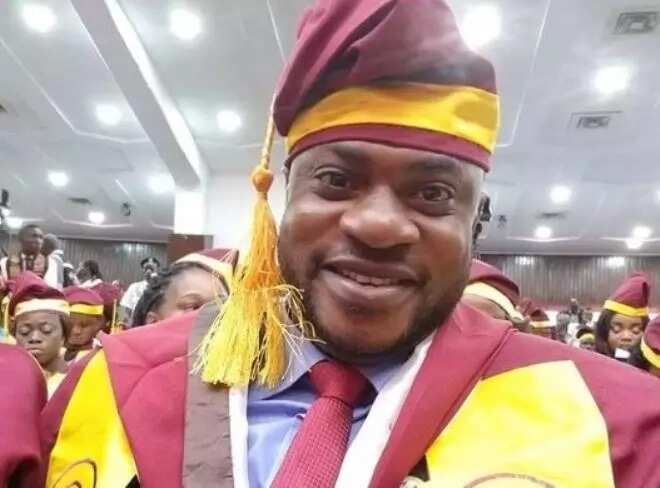 2. Okechukwu Ukeje
This Nollywood star is popularly called OC Ukeje. He is one of the most talented and charismatic actors in the Nollywood movie industry. In case you would like to check out some of his most popular movies, these are "Alan Poza", "Hoodrush", "Two Brides and a Baby", "Half of a Yellow Sun" and "Confusion Na Wa".
Okechukwu Ukeje resides in Lagos. He got married in November 2014 to his sweetheart Senami Ibukunoluwa Togonu-Bickersteth.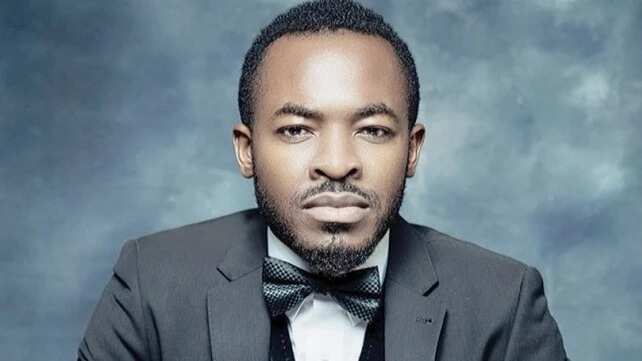 3. Bryan Okwara
This celebrity is rightfully on our list of the most handsome, he is a former beauty pageant contestant before he got interested in acting. He is former Mr. Nigeria and he also reached semi-finals on the prestigious pageant "Mr. World."
There are reports that Bryan Okwara has been dating winner of Miss Earth Nigeria contest for a while now, Marie Miller. They have not made their relationship public yet, but the beauty queen has been sharing a lot of photos with Bryan on her social media pages. When he was asked about the type of women he likes, Bryan Okwara said that confidence and self-love are more important to him than appearance.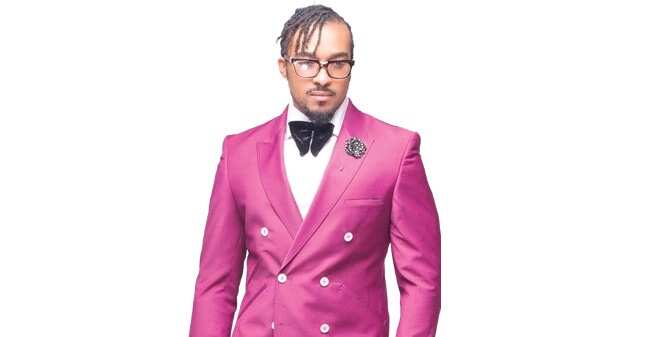 4. Blossom Chukwujekwu
Another handsome Nigerian actor on our list is Blossom Chukwujekwu. Blossom Chukwujekwu originates from Nnewi, which is in Anambra State, however, his place of birth is Benin City which is in Edo State. He studied Mass Communication at Anambra State University of Science & Technology. At the university, he discovered that he liked acting. He joined the House of Theatre, where he had a main role in the stage production "Godless: The path to dawn". It was the stage play role that encouraged Blossom to try out acting in movies. His prominent movies include "Finding Mercy", "Flower Girl", "Knocking on Heaven's Door", "A Place Called Happy", "The Visit" and "Ghana Must Go".
Blossom Chukwujekwu is another married member of this list. He married his wife Maureen in December 2015.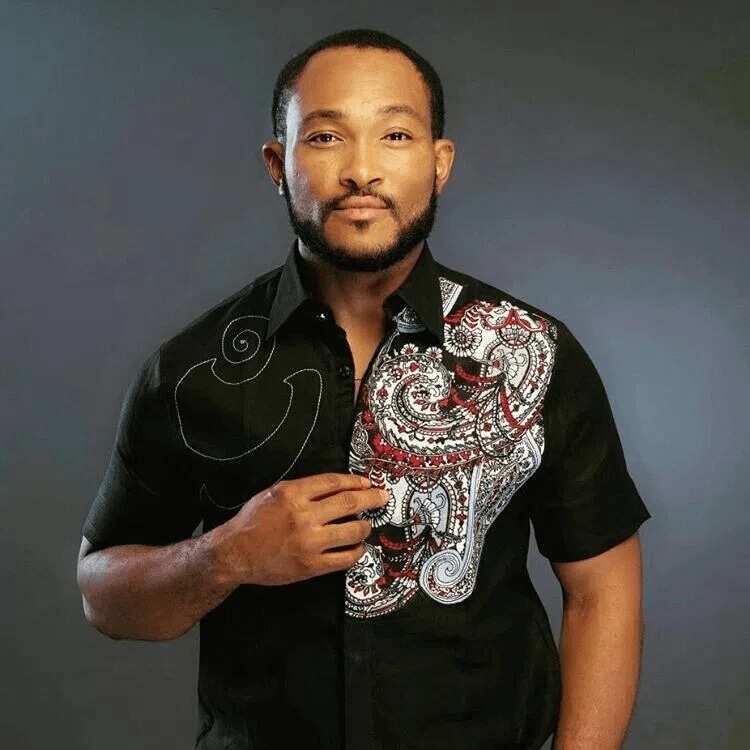 5. Ramsey Nouah
This celebrity is widely called "Nollywood Lover Boy" because of his handsome appearance and charming personality. Ramsey Nouah started his acting career in 1993, in the popular Nigerian soap opera "Fortunes". Since then, he went on to get a role in many award-winning Nollywood productions. The interesting thing about Nouah is that he is of a mixed race – his father is from Israel, while his mother is Yoruba. This actor is one of the richest celebrities in Nollywood.
Ramsey Nouah's personal life is going well. He is happily married to his wife Emelia Phillips, and together they have three lovely children.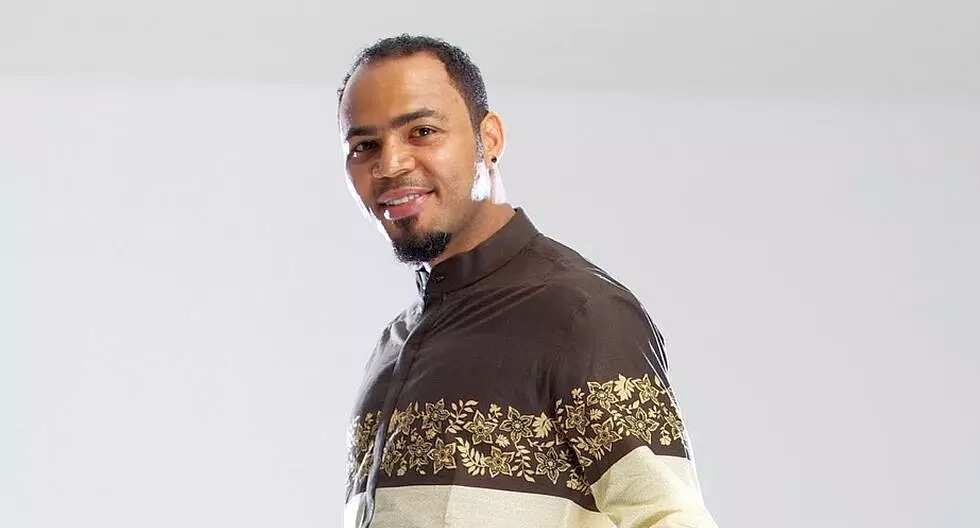 6. Uti Nwachukwu
Uti Nwachukwu is not only a successful Nollywood actor but also a prominent television personality. He first gained recognition after participating in Big Brother Africa. He later participated in the All-Star season of Big Brother and won it by defeating the fellow contestant Munya. His charms and charisma won the hearts of Nigerians and Uti developed a great career after the show. He started his acting career in 2011 and proved to be a great actor.
Uti Nwachukwu is one of the most famous bachelors in Nollywood.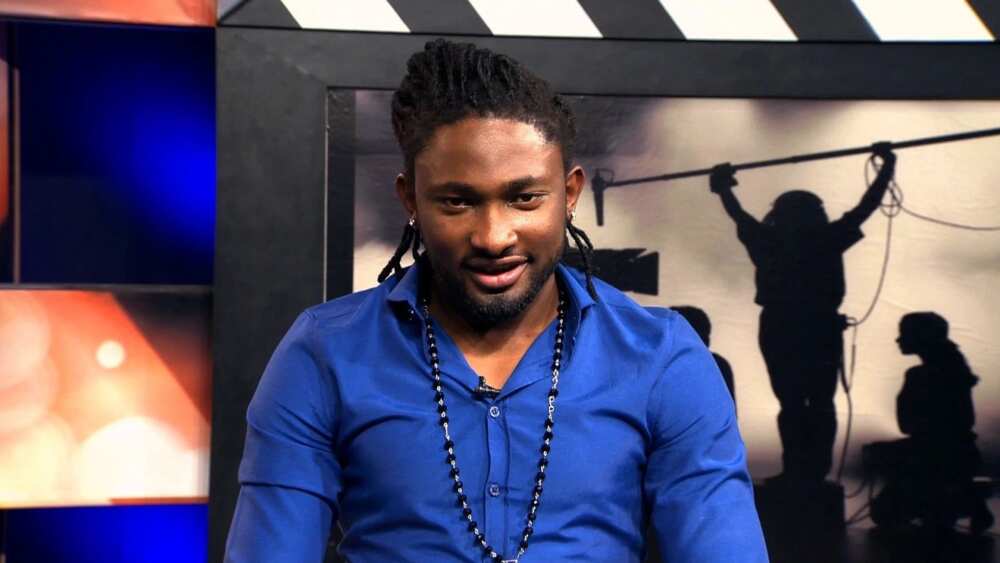 7. Desmond Elliot
This handsome actor is not only a Nollywood star but also a politician. He studied Economics at the Lagos State University. He was the face of Tantalizers and represented this company for many years. Desmond Elliot's filmography includes more than 200 Nollywood productions. Some of his most famous ones are "Reloaded", "Men Who Cheat", "30 Days in Atlanta" and "Yahoo Millionaire." At one point, he was an ambassador for the Glo company.
Everything is well in Desmond Elliot's personal life. He is in a happy marriage to his beloved Victoria Elliot and together they have four children.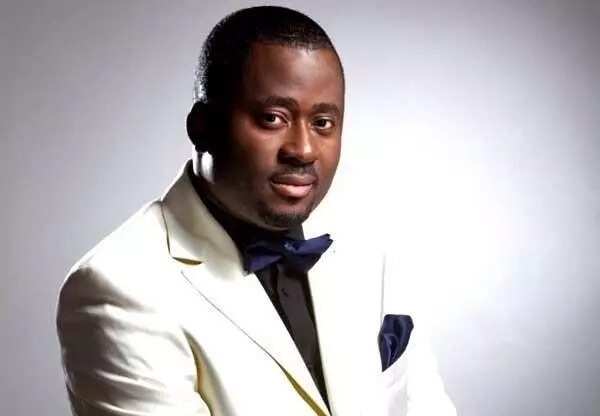 8. Yul Edochie
Even though Yul Edochie, who was named after famous Russian movie star Yul Brynner, is a son of the Nollywood veteran Pete Edochie, he did not just reach all of his success thanks to his father.
Yul Edochie has acted in more than 200 movies, despite his relatively young age. He has won some prestigious awards for his work and even opened his own Yul Edochie Academy, where he helps young actors and actresses to succeed in this business.
Even though Yul Edochie has a lot of females admirers who appreciate his sweet face and acting talent, his heart belongs only to his wife May Aligwe-Edochie. He married her when he was only 22 years old, and this was the best decision of his life. The two are extremely happy together and have three children – a daughter Dani and two sons Karl and Kambi.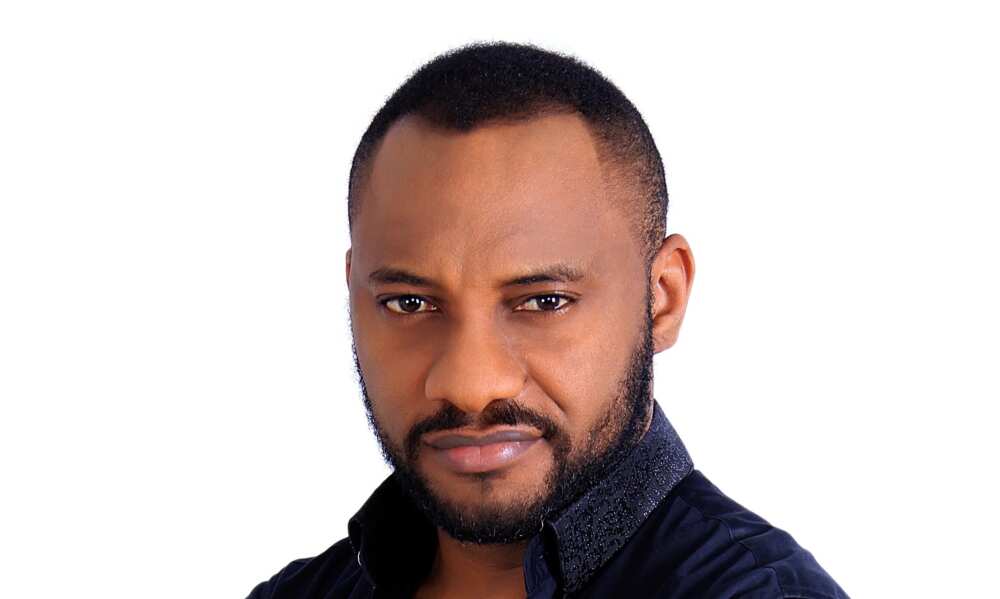 9. Gideon Okeke
This is another actor who became famous thanks to being featured in Big Brother Naija. Since he starred on this show in 2008, his career went up, and he became one of the most popular and handsome faces of Nollywood. He is not only a great actor but also a Biochemistry graduate from the Nnamdi Azikiwe University. When he decided that he wanted to become an actor, he enrolled in the Lee Strasberg Institute, New York. This is where he got his professional acting skills.
For those who are wondering if Gideon Okeke is in a relationship, he actually is – this year, he tied the knot with his beloved woman, Chidera. The two looked extremely happy as they got married in a traditional wedding ceremony surrounded by close members. So, one more handsome bachelor is off the market, but there are always more.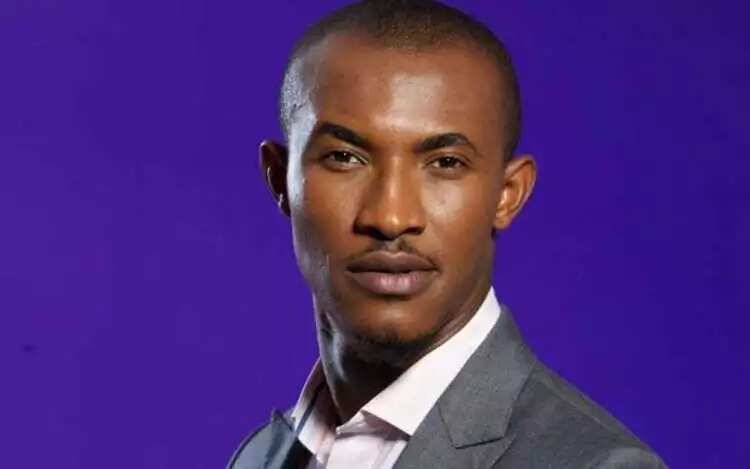 10. Alex Ekubo
Before becoming an actor, Alex Ekubo was a mega-successful model and pageant contestant. He became the first runner-up at the prestigious contest "Mr. Nigeria" in 2010. However, being just a model became boring for him, and he decided to expand his talents by becoming an actor. This was the right decision – he received a few Best Actor awards. Besides, he also has a degree in Mass Communications from Calabar Polytechnic University and he studied Law at the University of Calabar.
His professional debut happened when he got a role in the movie "Sinners in the House", which was minor. But later, he started getting more major roles. If you would like to watch some movies with Alex Ekubo and enjoy his acting talent, you can check out "A Man for the Weekend", "Diary of a Lagos Girl", "Aina", "Dream Walker", "Lagos Cougars", "Gbomo Gbomo Express", "Single, Married and Complicated", "Weekend Getaway" and "Undercover Lover". These are all good movies to watch for the weekend.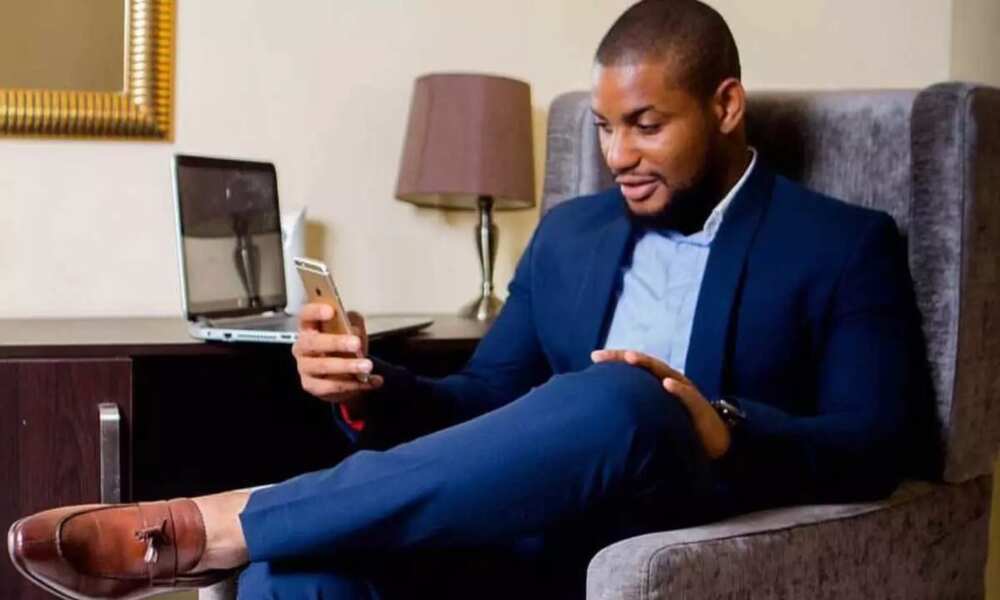 11. Banky W
He is both a talented musician and actor. His full name is Oluwabankole Wellington, but he is known by the shorter nickname Banky W. He is known not just for his catchy songs and good acting, but also for his handsome looks. Banky W was born in the United States. He is a graduate of Rensselaer Polytechnic Institute, New York. He also studied at the prestigious New York Film Academy. Banky W started his own record label "Empire Music Entertainment" (E.M.E). His debut album was released in 2005. His acting career began much later in 2016, when he acted in the movie "Wedding Party" with Adesua Etomi.
Banky W and his co-star Adesua Etomi got married in South Africa in November 2017.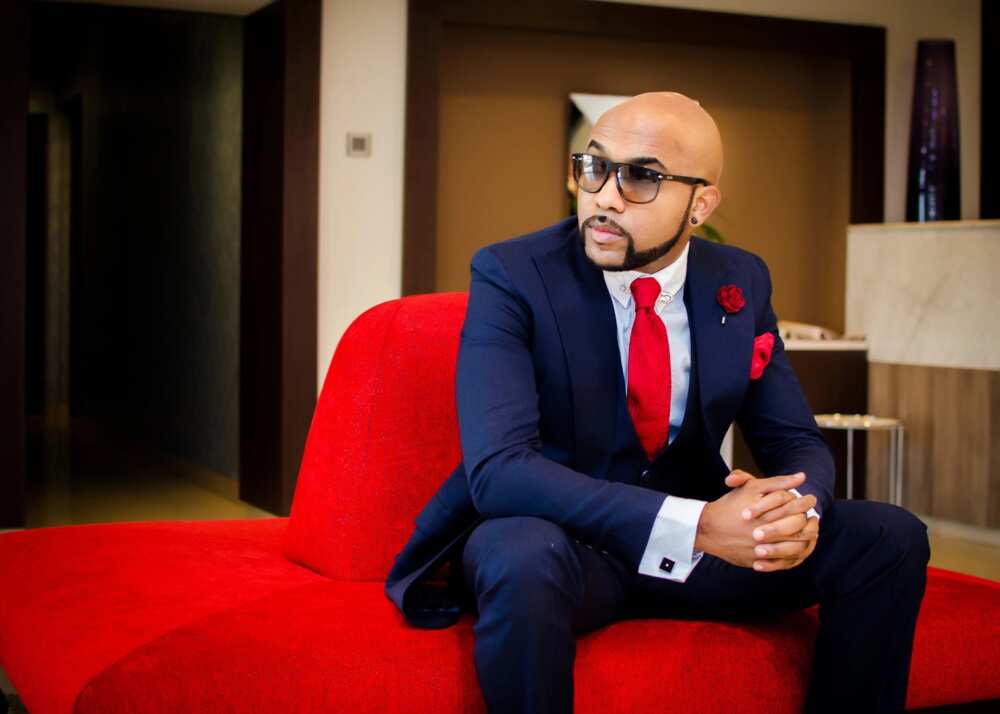 12. Seun Akindele
Here is one more super-talented Nollywood movie star. He joined the acting world in 2005. He is a graduate of History and International Relations. His movie career is very fruitful – his prominent movies are "On Bended Knees", "Heroes and Villains", and "The Antique". He received plenty of awards for his performances, including "Best Kiss in a Movie" with Roseanne Marcel.
No matter how passionate Seun Akindele can be with his co-stars, his heart belongs only to one person. He got married to his beloved woman Toun in July 2016.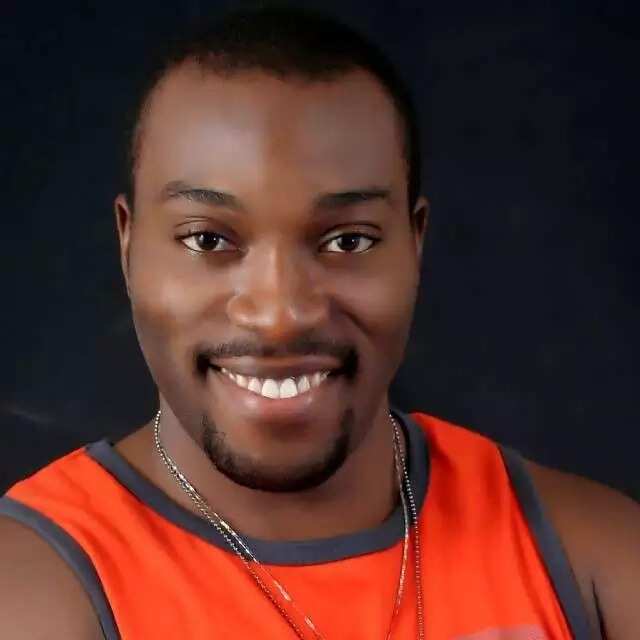 13. Joseph Benjamin
He is definitely a person of many talents. Joseph Benjamin is not only a Nollywood actor, but also a model, TV presenter, and voice-over artist. He became well-known for co-hosting a talent reality show "Project Fame". The most popular movies with Joseph Benjamin are "Tango with Me", "Murder at Prime Suites" and "Mr. and Mrs.". The actor began his career in 1991, and his first known movie was "Cross Roads" where he acted together with Ramsey Nouah and Sandra Achums. Another famous work of his was a TV program "Tales by Moonlight".
Joseph Benjamin had been married for eight years and had two children with his wife, but something went wrong in their marriage. They mutually agreed to divorce. Now, Joseph is focused on his career and perhaps will be looking for a new relationship soon.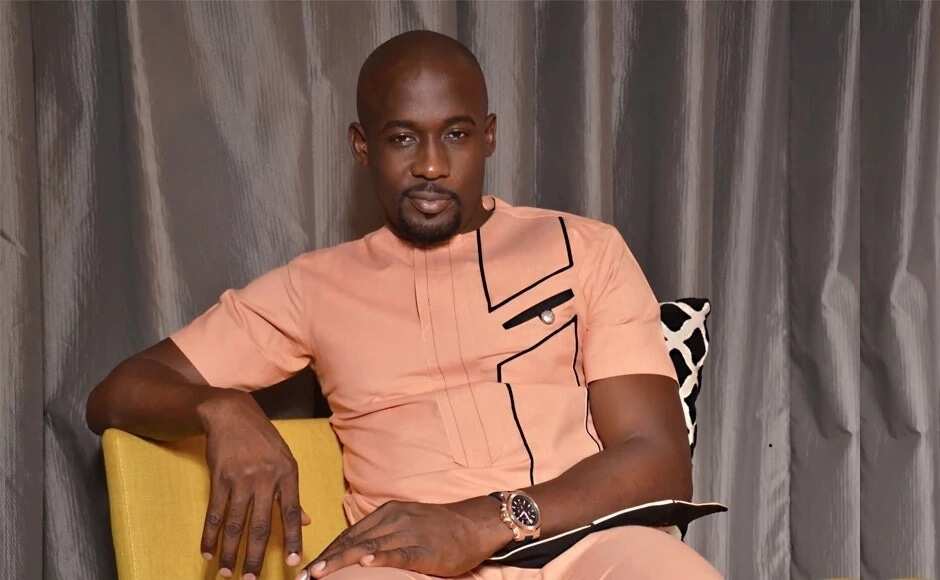 14. Kenneth Okolie
Kenneth Okolie was Mr. Nigeria at one point, and his buff body is loved by many admirers. He later proceeded to participate in a Mr. World contest in 2010. According to Kenneth, it was his Mr. World experienced that inspired his interest in acting – they did a stage play there, and from then he knew for sure that he wants to become an actor.
He debuted in the movie titled "Aina", receiving praises from the critics and fans. Kenneth Okolie names Will Smith, Denzel Washington, Ramsey Nouah, Pete Edochie, Sam Dede and Segun Arinze as his acting icons.
As most actors on this list, Kenneth Okolie is taken. His wife's name is Jessica Nwakah, and they made their union official on December 16th, 2017.
READ ALSO: 10 most handsome Nigerian actors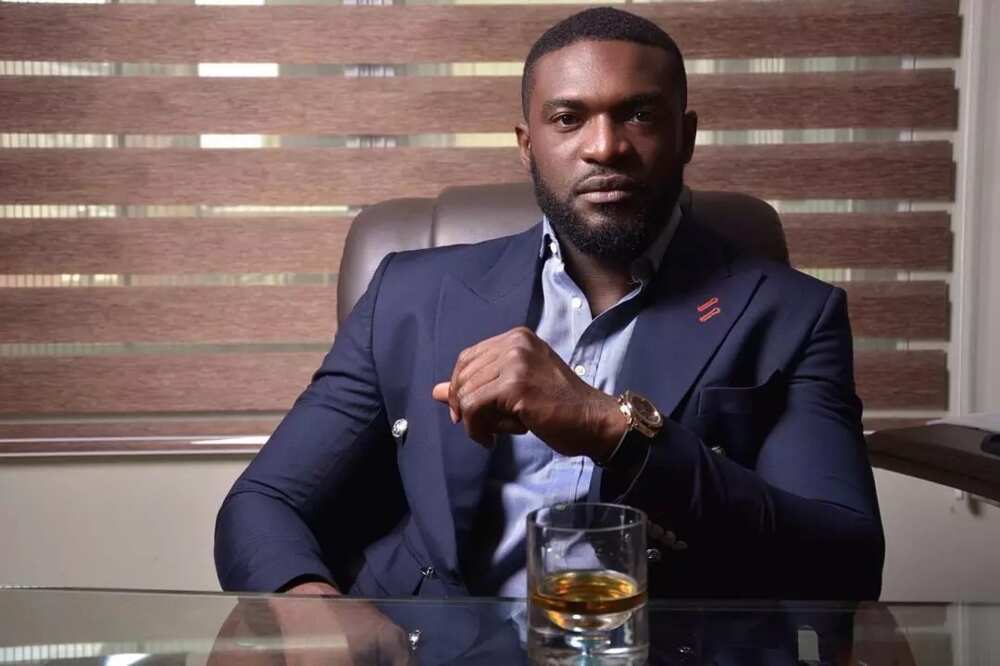 15. Emmanuel Ikubese
Yet another Mr. Nigeria contestant who then decided to become a Nollywood star is Emmanuel Ikubese. This actor has participated in many beauty pageants, and one of them was Mr. World, where he became the first runner-up in 2014. He has a Bachelors degree from the United States International University in Nairobi, Kenya. Emmanuel Ikubese is most famous for his role in the award-winning series MTV, "Shuga."
Emmanuel Ikubese is convinced that a lady has to be strong, ambitious and know what she wants. The handsome actor and model is not in a relationship yet, perhaps he is searching for his ideal lady right now.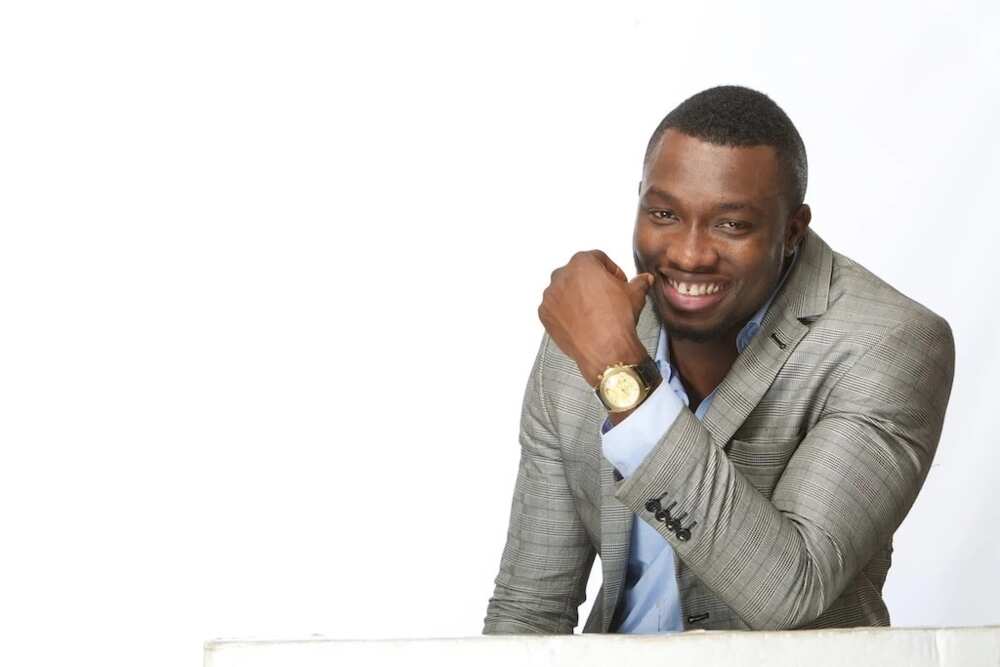 16. Bolanle Ninalowo
You can see this actor in Yoruba movies, where he frequently appears. Before he ventured into acting, Bolanle Ninalowo studied Accounting at the Devry University and then Marketing at the Keller Graduate School of Management. Both of these universities are situated in America. He formerly worked as a banker but then decided acting was his passion. For his hard work, he won "Revelation of the Year" award at the "Best of Nollywood" award ceremony.
Bolanle Ninalowo has a happy family – a wife and two adorable children. Aside being an actor, a husband and a father, Bolanle Ninalowo is also a car dealer.
READ ALSO: Top 10 finest footballers in the world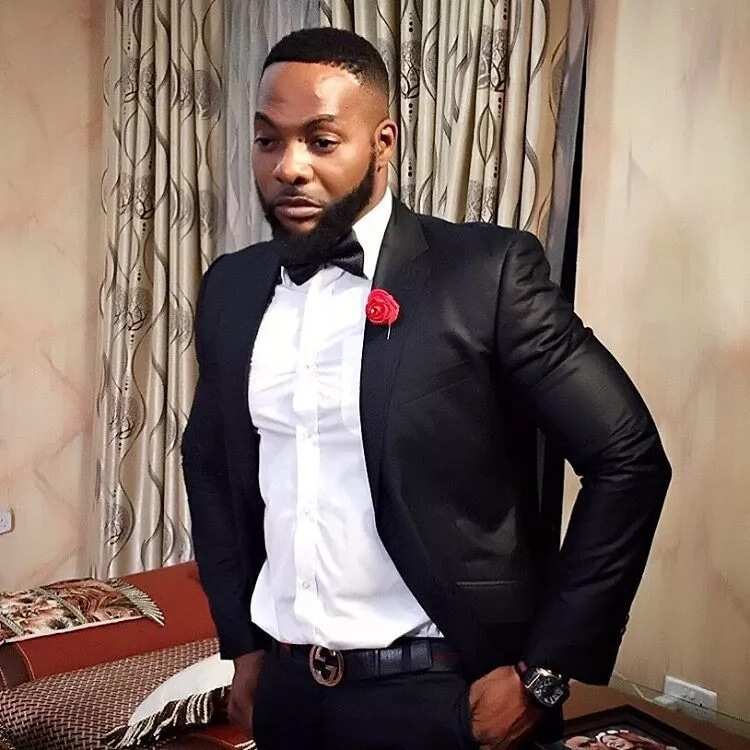 17. Gabriel Afolayan
The legendary actor Ade Afolayan (Ade Love)'s son, Gabriel Afolayan, is very popular in Nollywood. His good looks and amazing acting talents brought him recognition. He is also trying to pursue his music career – he already released a few singles, like "Kokoro Ife" and "Awelewa". This actor used to be a student of Theater Arts at the University of Ibadan, where he was taught all his acting skills. He was featured in the movies like "Madam Dearest", "Ojuju", "Ija Okan", "7 Inch Curve", "Heroes and Zeroes", "Hoodrush", and "Okafor's Law".
Gabriel Afolayan got married recently to his sweetheart Adebanke.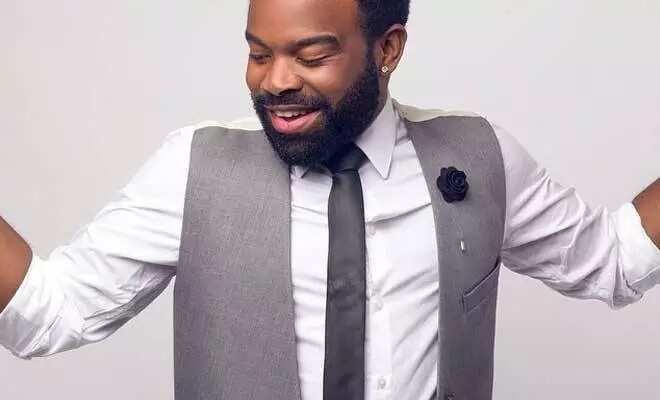 18. Gbenro Ajibade
Here is one more handsome actor who is most prominently known for his memorable role in the TV series "Tinsel" by MNET. Gbenro Ajibade is a Biology graduate, and he obtained his degree from Benue State University. Some of the movies he was featured in are "Gbomo Gbomo Express", "30's", and "The Wages". Gbenro is both an actor and a model. He won awards for both acting and modelling . He is another actor who proved that he is more than just a sweet face, but is capable of becoming a Nollywood superstar.
As for his personal life, he is in a happy marriage with the fellow actress Osas Ighodaro. They have lovely little daughter, whose name is Tiwatope Ajibade.
READ ALSO: The most handsome man in Africa in 2017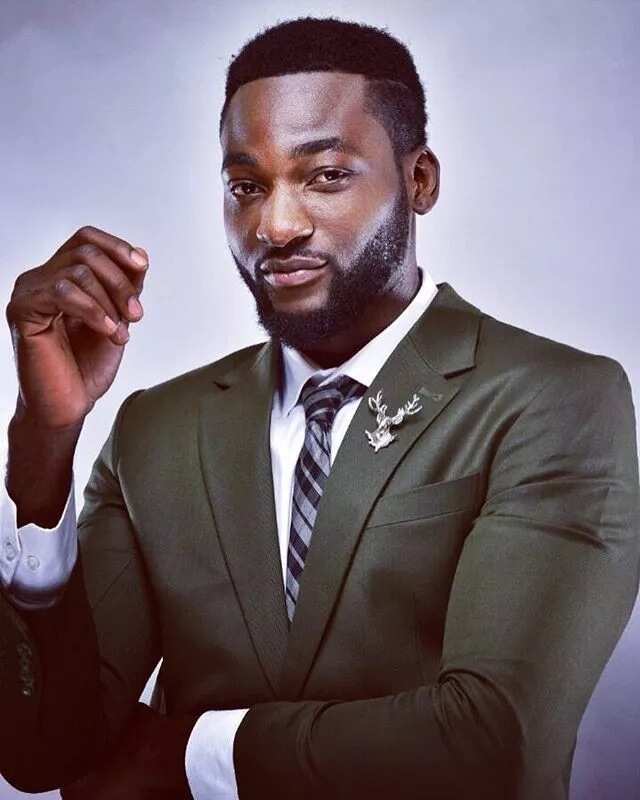 19. Michael Godson
A lot of people appreciate Michael Godson's gorgeous appearance and never-ending charisma. His full name is Michael Godson Ifeanyichukwu, and he originates from Imo State. Michael Godson's career started in 2001 and since then he had more than 100 different roles. The most popular movie with Michael is "7 Books of Moses", even though there are other good productions where he took part: "Secret of Riches", "Kingdom of Darkness", "The Prince and the Slave", "My Mother's Wish", "Wave of Madness", "Sword of Vengeance", "Unending Love", "Ultimate Sacrifice", and "Amaka Ntu."
Michael Godson is not married yet, but he has reportedly dated a lot of beautiful Nollywood actresses. He is still searching for the one who will win his heart forever.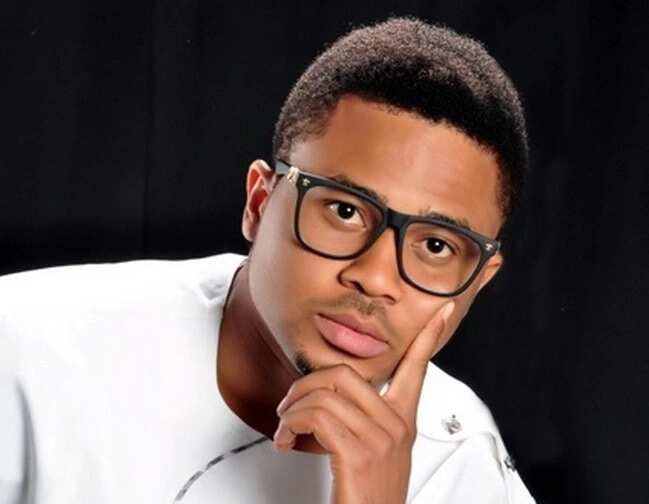 20. Mofe Duncan
Finally, this handsome actor is really hard not to mention on our list. He is an Itshekiri man. His full name is Josbert Thomas Kwamina Eyimofe Duncan. He is a filmmaker, television host, and a model. He studied Biology Education at the University of Lagos. His most popular Nollywood series are "Son of the Caliphate" and "Edge of Paradise".
Mofe Duncan is happily married to his lovely sweetheart Jessica Kakkad. The actor praises her in all his interviews, saying how much he is attached to her.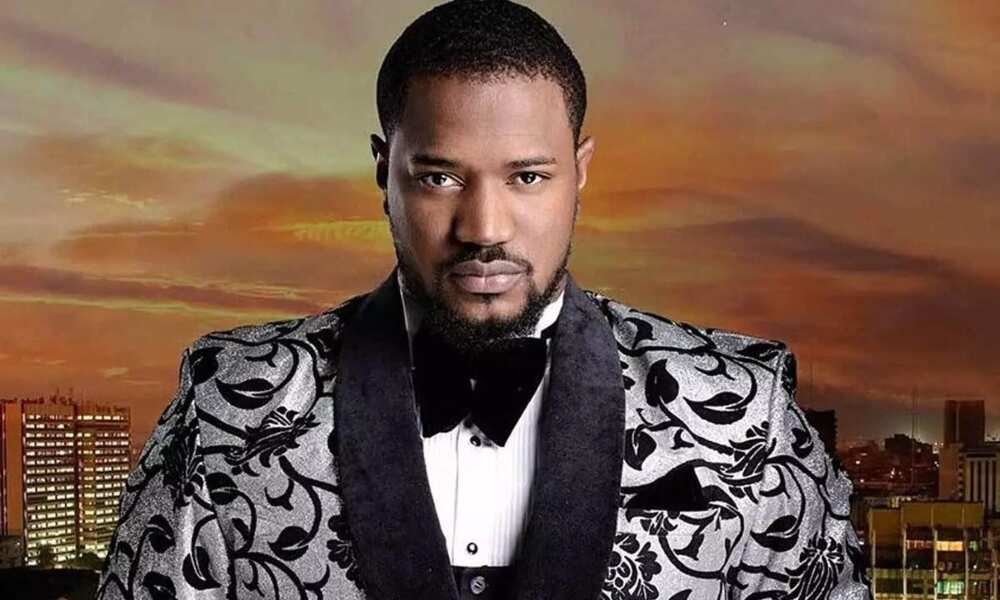 There is no doubt that Nollywood's most handsome actors breath-taking.. Who of these is the most gorgeous, in your opinion? Perhaps you feel like we missed someone? Do not hesitate to leave comments.
READ ALSO: What attracts women to men?
Source: Legit.ng