Nigerian braids hairstyles with wool
What can be more African then braided hairstyles? One of the latest trends is African wool hairstyles, which is very popular among African girls and women. You definitely need to try it!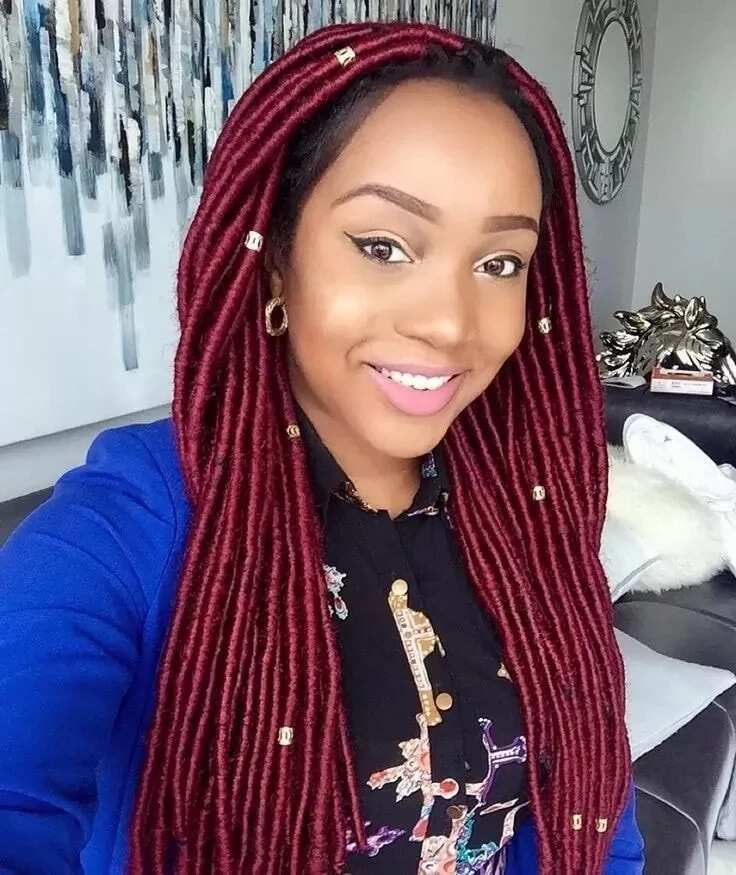 Using wool for braiding
Nigerian women are fond of braids. African hair braiding styles are many and have different styles.
But what is Brazilian wool?
This kind of wool used in making the latest braids hairstyles. The material fits for this purpose very well. There are a list of advantages that wool has if to compare with artificial hair, kanekalon or different threads.
The advantages of Brazilian wool:
Its weight. It is very lightweight, so no extra strain will disturb you if you decide to wear braided hairstyles.
It is super soft by touch. It does not damage your hair and feels like silk.
Plesant price. Wool is not very expensive - N500 will be enough to buy three bundles of wool for long hairdos or a bit less of wool for short wool hairstyles.
Great variety of colours.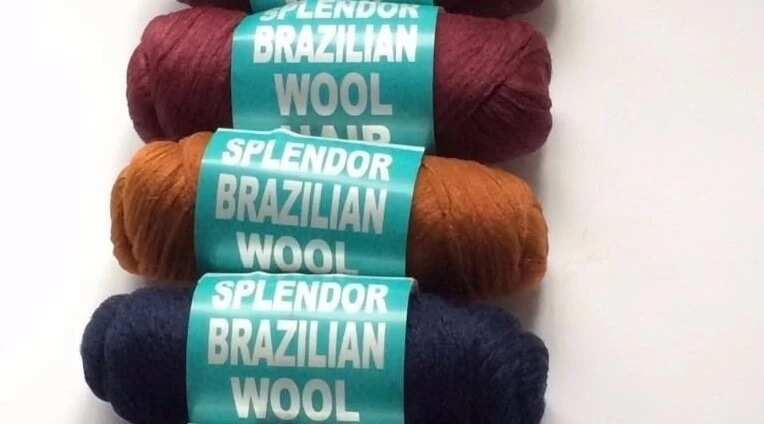 African wool hairstyles
Braided hairstyles is convenient and easy. Braided hairstyles with wool help women who do not have natural deadlocks to create their own the way they like them.You can braid wool by yourself or go to a professional hair stylist.
READ ALSO: How to make braided wigs
It is everything clear with braids: it is not hot with them and you can wear them for long time being sure you look well. But why wool braids become a real fashion trend? The answer is simple: this material is suitable for many creative styles without making your hair heavy or feel you uncomfortable. As we already mentioned before, this material is not heavy and soft.
African wool hairstyles
Faux locs
If you need an interesting hairstyle, faux locs hairstyle is for you! Faux locs are easy to wear. It can be styled in many ways: put it to one side, make a ponytale or a bun.
If you are too busy to change hairstyle constantly or in case you are going to travel. Faux locs will look perfect for a week or more.
Yarn braids
Yarn braids are among the most popular African hair braiding styles. Brazilian wool is well-fitted material for such braiding.
Being among the latest braids hairstyles, yarn braids went out African borders and began to conquer other continents. Bright colors like blue, pink or purple look unique and interesting, and will surely draw attention to you.
Experiment and open new horizons of your beauty!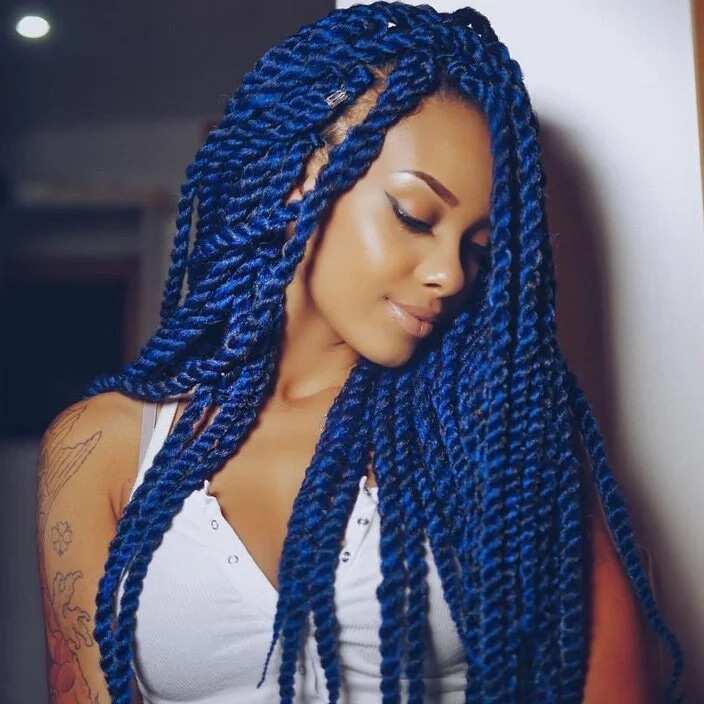 Short wool hairstyles
Not everyone prefers long hair, some girls like short styles. Such braids are not heavy at all and do not demand much care.
READ ALSO: Top low cut hairstyles for natural hair
Short braids should be thinner than long ones. As a result, less amount of wool will be used. Short bob with wool will definitely rock your style! Let the braids fall freely or tie them up - anyway this style looks gorgeous.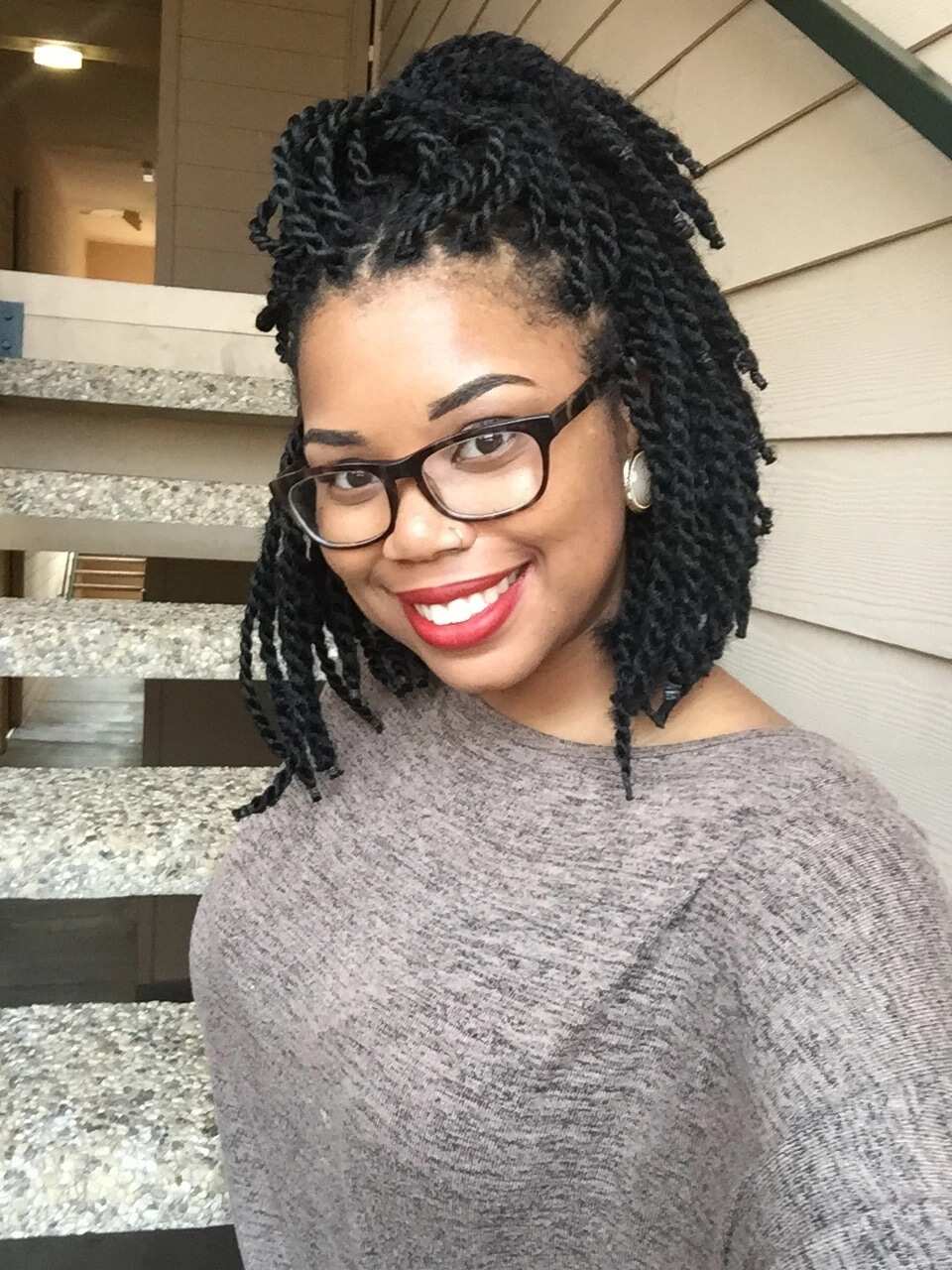 Crochet Braids
Crochet (also called Crotchet) braids are great braid hairstyles.
The pleasant bonus of this style is that you will receive wonderful curls after unraveling the braids. This effect lasts for quite long time if you take care of it.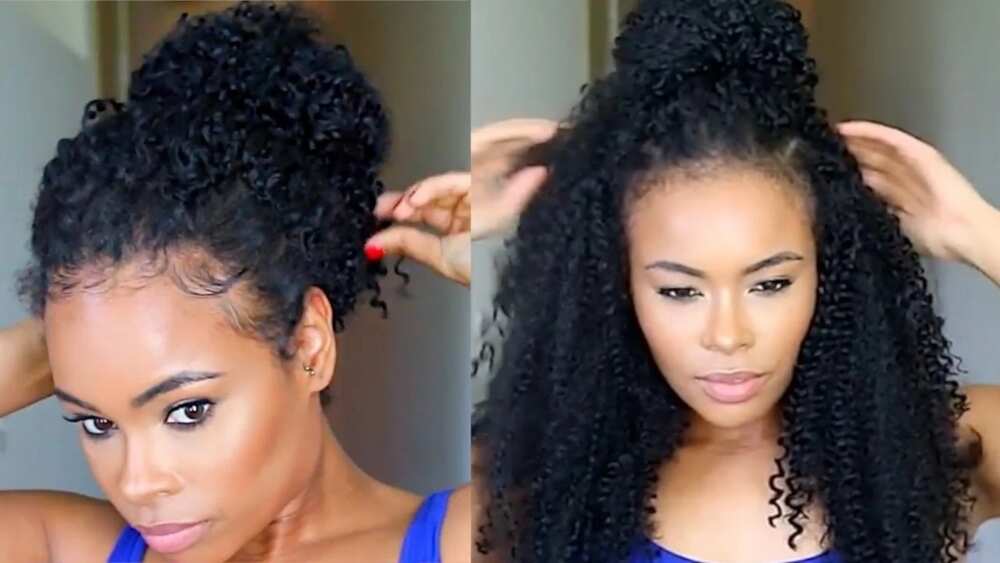 Wool dreads
The advantage of wool dreads is in the simple way of their creation. They are easier to style than braids, but it does not mean they are less attractive.
By decorating dreads with beads or other interesting details you will make them even more appealing. With these African wool hairstyles you can use different colours of wool and get the bright look or choose the regular natural ones to match your hair colour.
Wool buns
All of the hairstyles we have mentioned can be wrapped into nice buns: one, two or more. The bun is comfortable and has a variety of styling types. It is possible to create neat and serious look, but nice and playful one is easy to do as well.
READ ALSO: How to twist hair into bun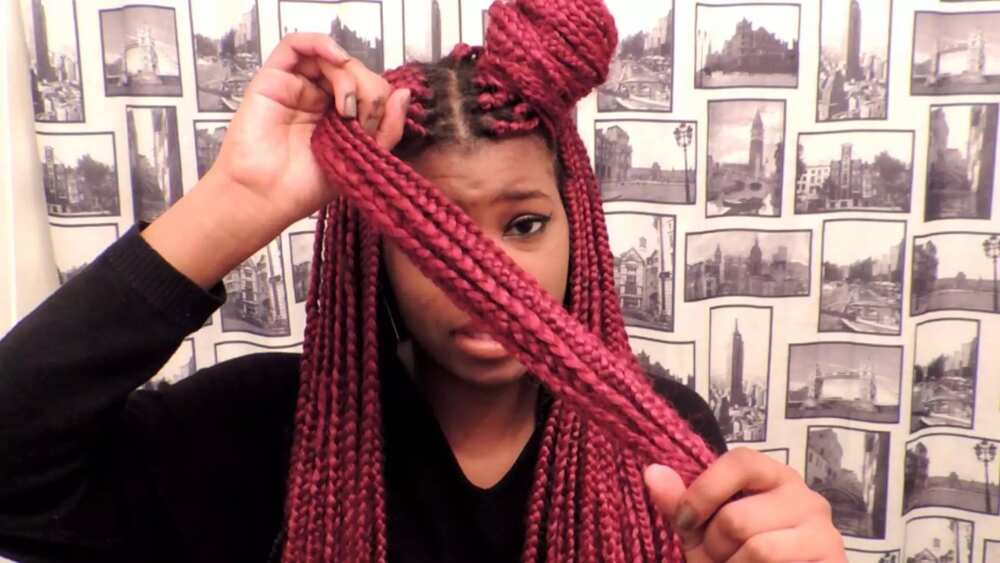 Wool twist hairstyles
Twists with wool are thicker than the ones made from natural hair. It is a cool variant for young fashionable girls who strive to be in trend. Twists look equally amazing with bright and exotic colours the same as with calm and fade ones. You can go further and create silver or golden twists.
If you are tired of simple braids try this hairstyle! Wool twists is a new fresh variant of braids. Their form and structure draw everyone's attention and will make you a real fashion diva. Short twists or long - it is up to you. Massive earrings will look gorgeous with big long twists.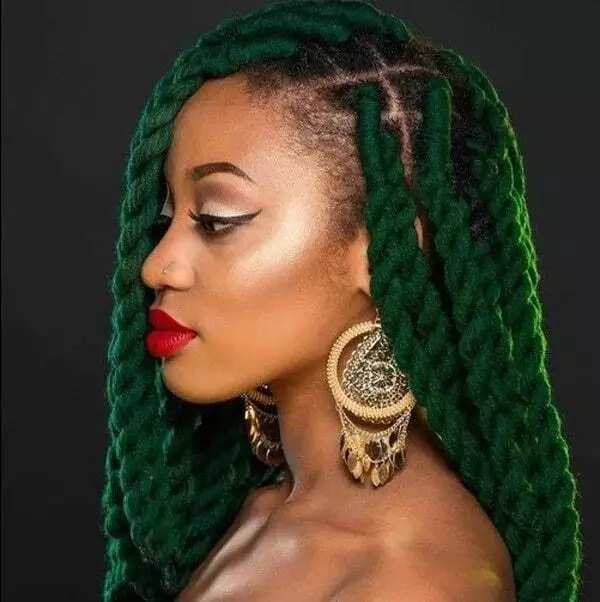 There are a lot of advantages that wool braids have. Among them:
Wool is absolutely safe and light-weight material. It is soft and has a reasonable price.
Wool protects hair from damaging and the environmental factors like sun, wind and humidity.
These hairstyles are easy to create and look after.
You do not need to wash your hair very often.
A wide range of wool colours will fit the taste of any demanding fashionista. In case you are tired of braids: untwist them and enjoy beautiful waves. So these braids are surely for everyone!
READ ALSO: How to pack natural hair: best styles in 2018
Source: Legit.ng