Top children's haircuts in Nigeria
These days, it is so hard to pick children's haircuts, as there are so many options, and yet, a lot of them look the same. In this article, we have collected some of our favourite girls' and boys' haircuts that can make your child look unique and special, as we are sure they are. So check out our picks, show them to your child/their hairdresser, and maybe your kid will finally have the haircut he/she always wanted.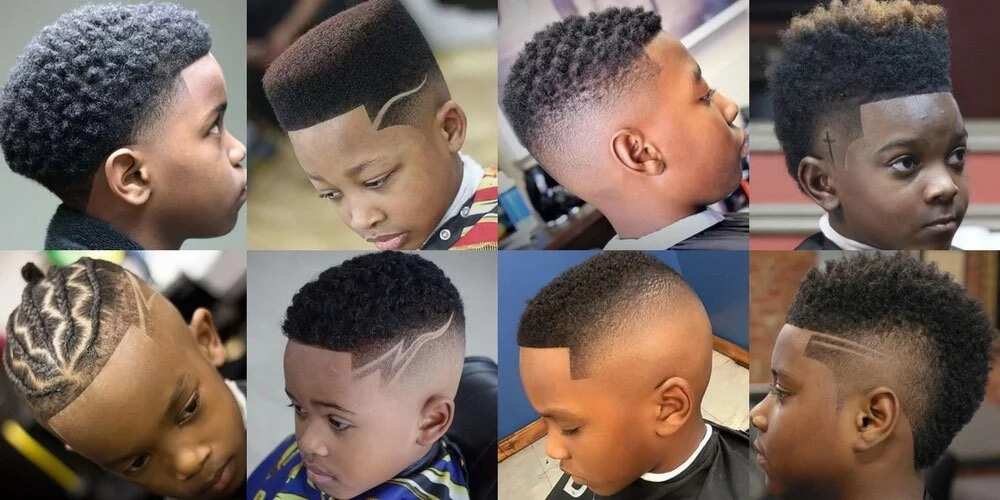 Kids' hair styles for boys
There are plenty of different boys' haircuts out there, but a lot of boys kind of want to look the same nowadays. That said, while many of these hairstyles look quite similar, some minor additions could make each hairstyle look one-of-a-kind. Here, we present to you our top 10 stylish haircuts for boys.
Skin fade with design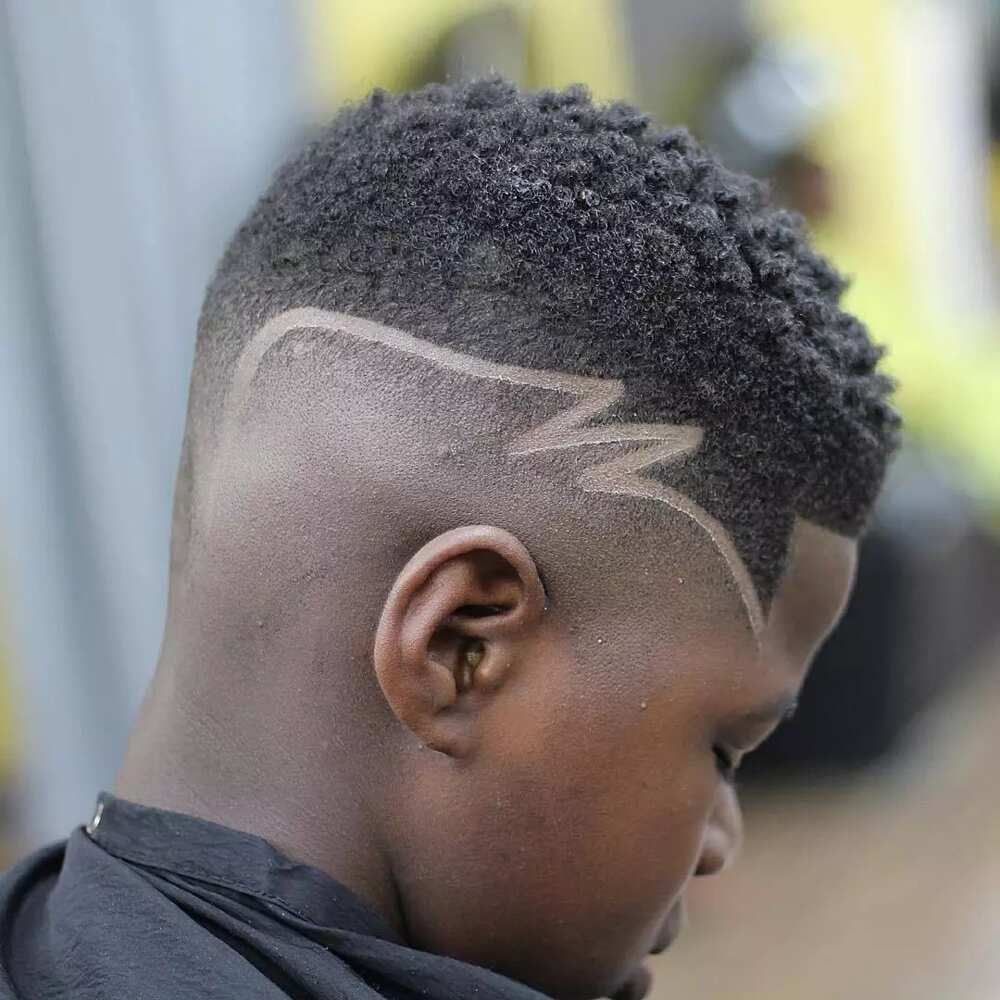 One of the most popular men's hairstyles of this decade is the fade, which comes in all kinds of shapes and forms. In this case, the skin fade is adorned with an interesting design at the temple and combined with some short natural curls at the top. With a haircut like this, your child will look cool and feel very comfortable, as the hair will not get in the eyes or ears.
Temple fade with afro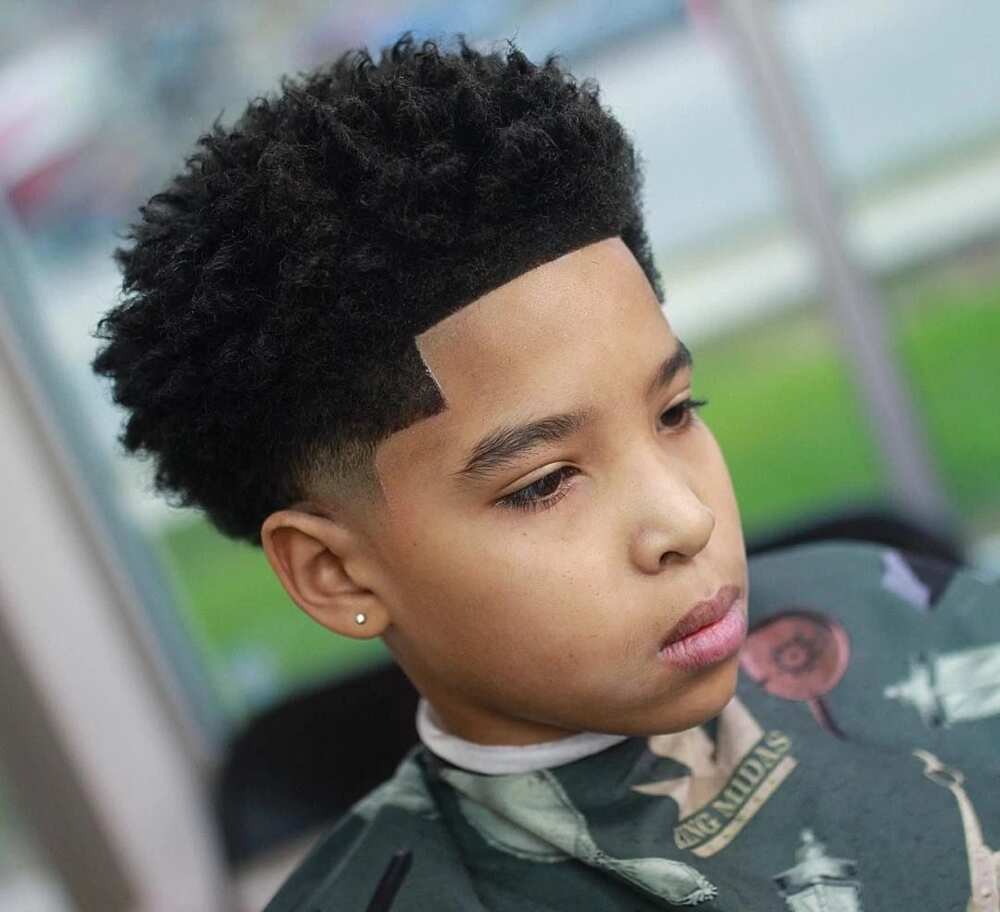 If you do not want to cut your child's hair as short as in the previous photo, you can always go for a temple fade and a natural afro on top. As long as your kid's hair is properly moisturised, taking care of a slightly longer hairstyle should not be an issue.
High fade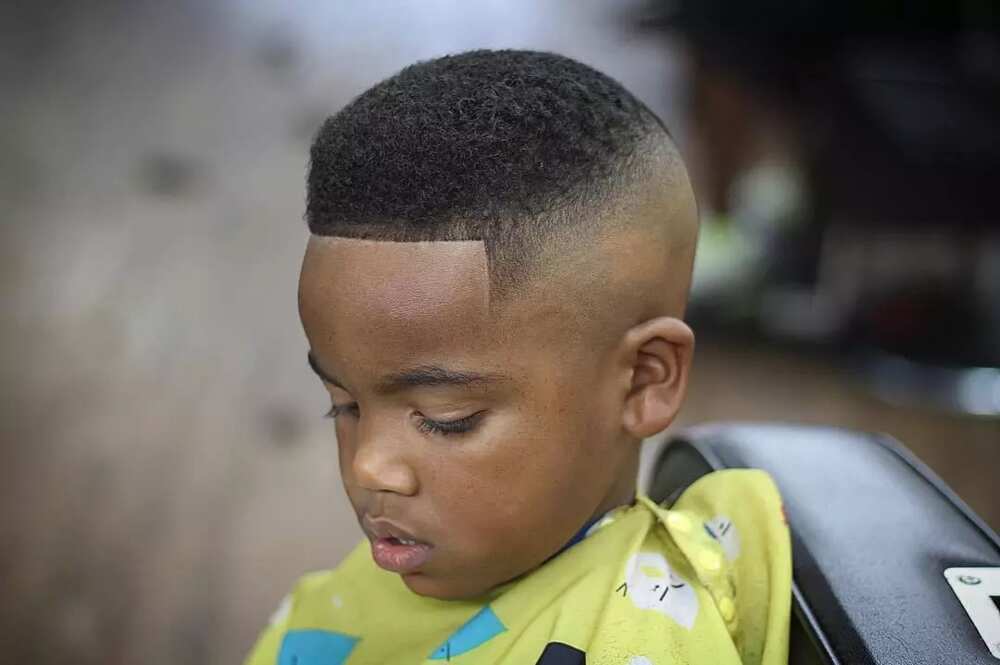 Returning to extremely short hairstyles, here is a high fade. This kids' hairstyle will leave your child feeling fresh for weeks, as most of the hair is cut very closely to the head, leaving only a little bit on top. Over time, this will turn into a regular fade.
Low fade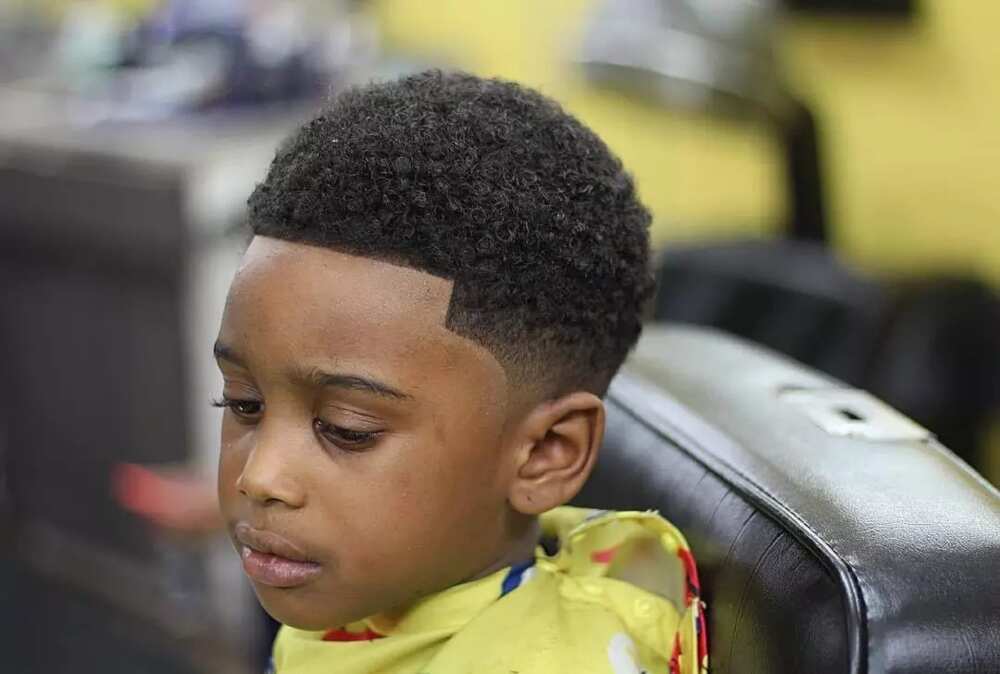 High fade might not be for all, particularly if your child is rather self-conscious of their head shape or any other prominent features that might be exposed. For those cases, there is always a low fade, which is just as trendy.
Retro high top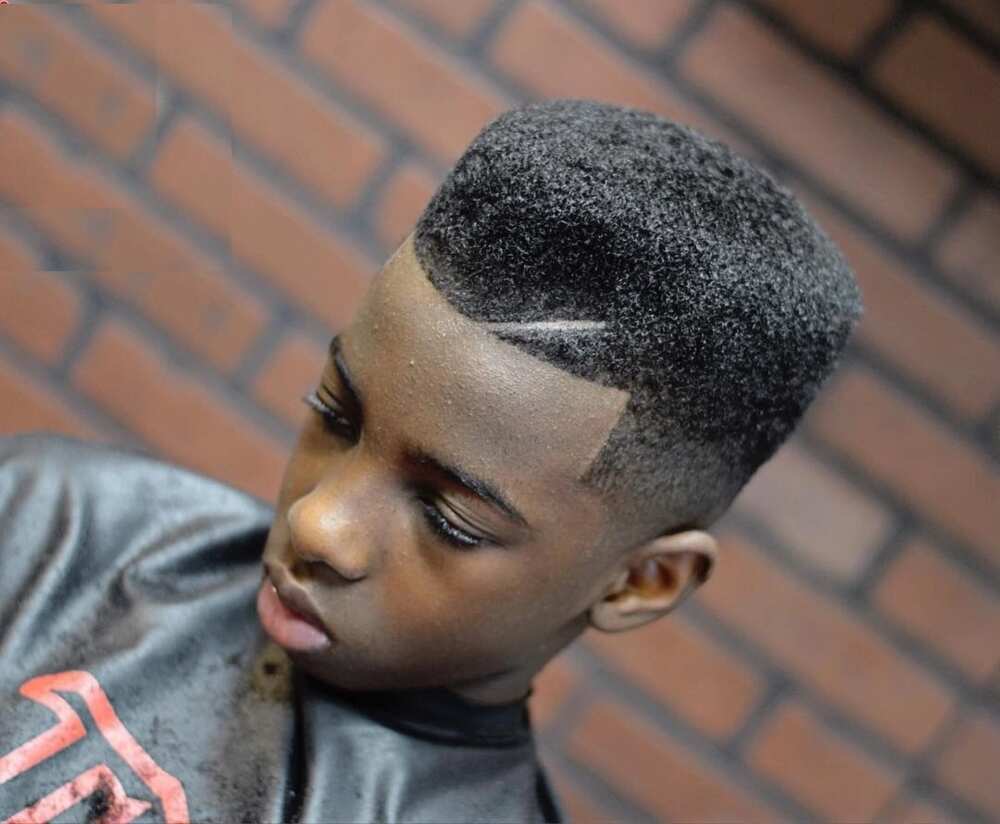 This haircut was all the rage in the 80s, and, as you know, fashion tends to come back every once in a while, skipping a generation or two. So if you have not been able to rock this 'do in your childhood, why not offer this to your child as an alternative to a regular fade? If they do not agree, there is always the good old bald cut.
Short dreads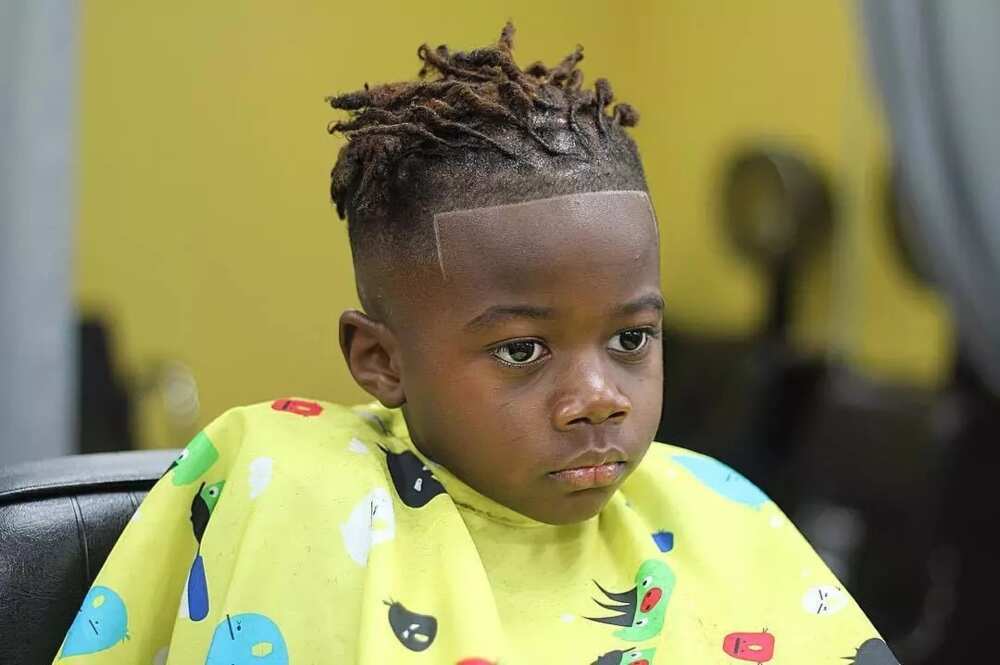 READ ALSO: Best natural hairstyles for kids
When children are quite little, and they do not have all that much hair, it is a good idea to experiment with it while it is still somewhat manageable. If you want your kid to grow their hair out in one of the simplest and most convenient ways, dreadlocks, or rather faux dreadlocks, should do the trick.
Twisted curls with a blowout fade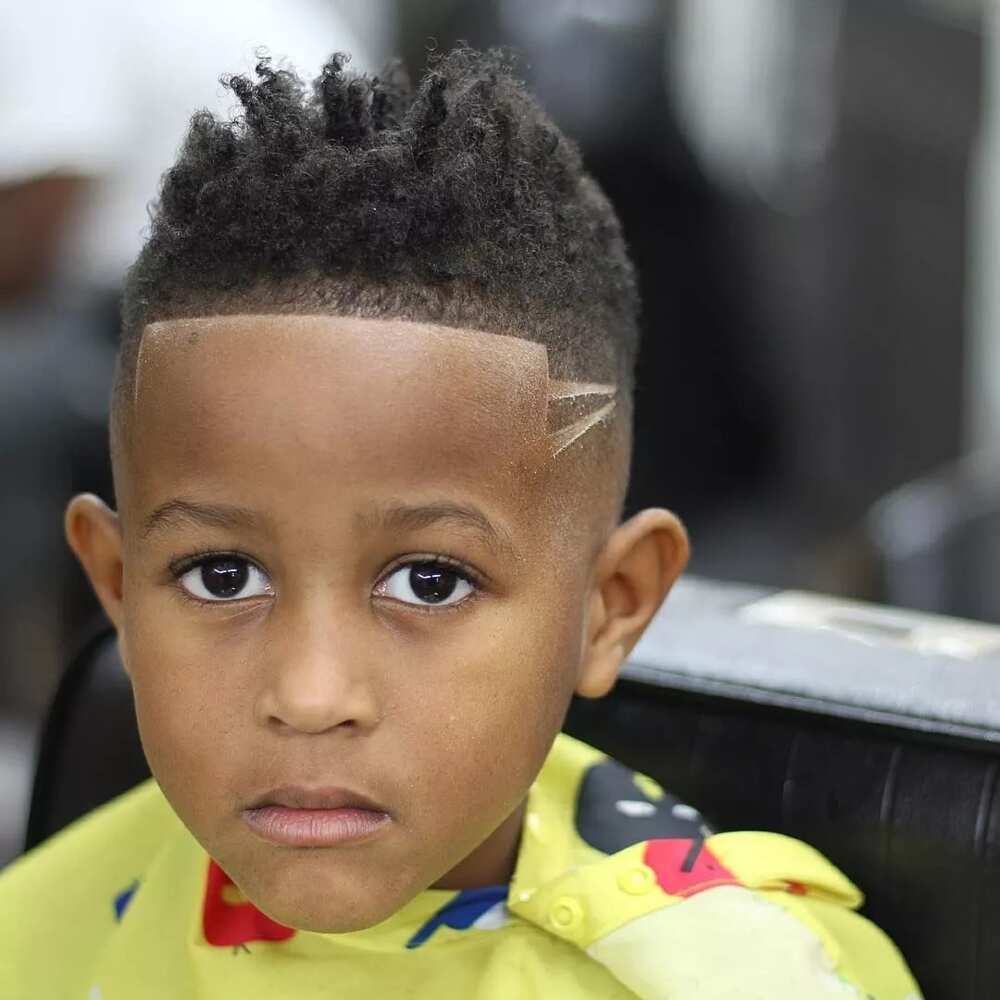 In our opinion, if your child wants a fade, it is never a bad idea to leave some hair at the top of the head. You can do whatever you want with it: twist it, braid it, make dreads, you name it. Such a haircut will be a joy for both you and your kid.
Twisted sponge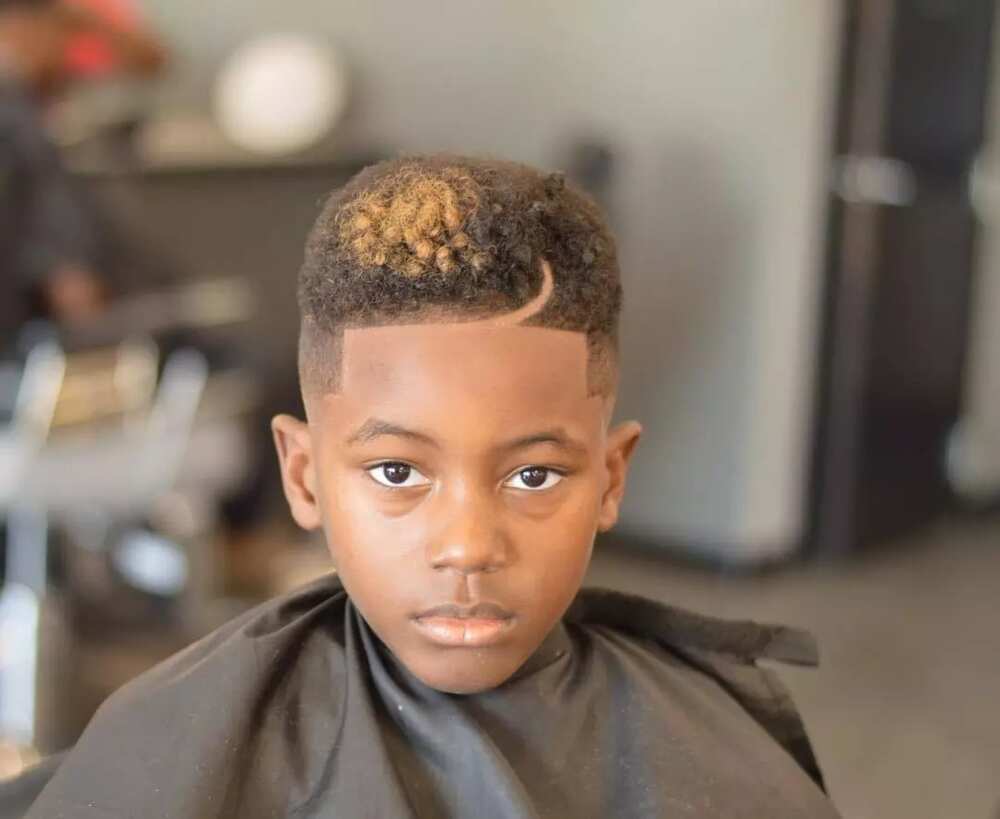 Curvy lines and zigzag shapes shaved on temples and foreheads are all the rage these days, so as long as you have a good barber, this type of hairstyle should turn out great. The importance of a good barber in cases like this one cannot be understated, as one wrong move and the whole haircut could be ruined.
Braids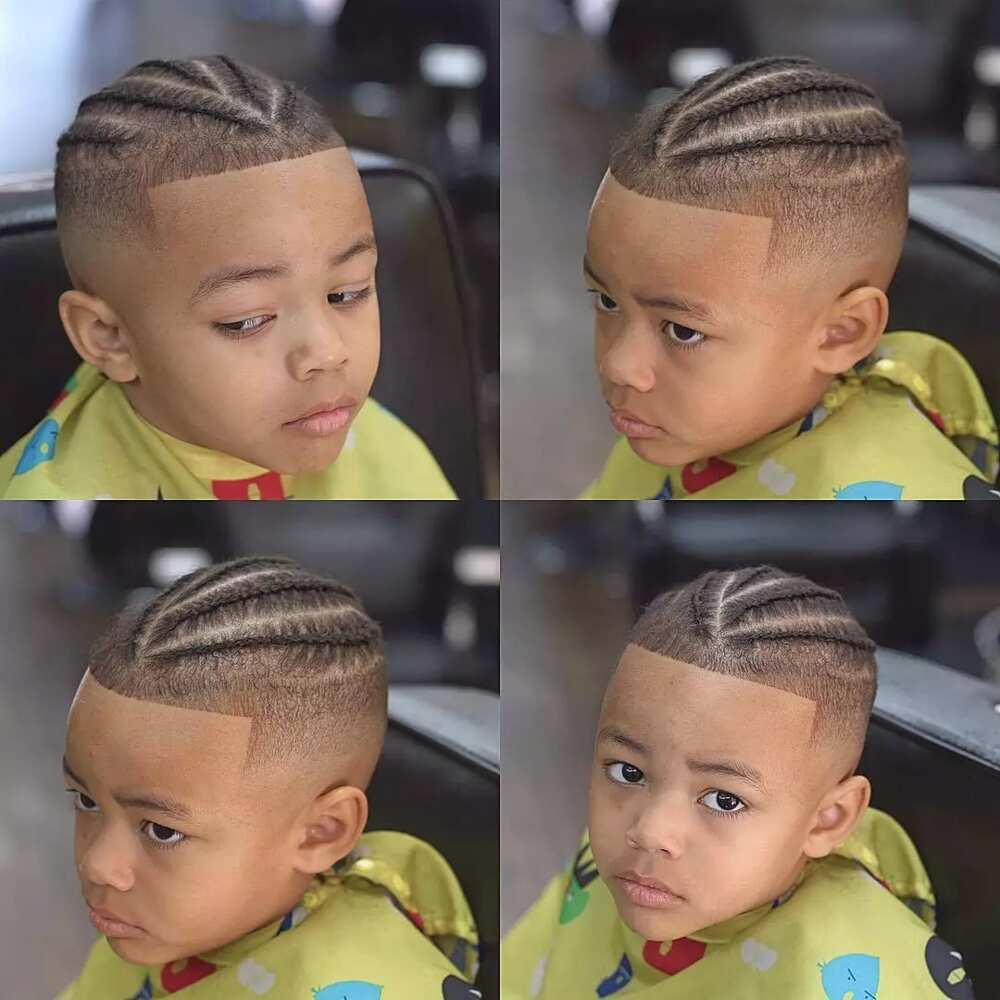 This hairstyle brings back so many memories, and if you grew up with the same pop culture references as we did, it should take you down the memory lane as well. So if you want your child to grow up knowing about the 90s style, you should offer them to try out this haircut.
Big ol' afro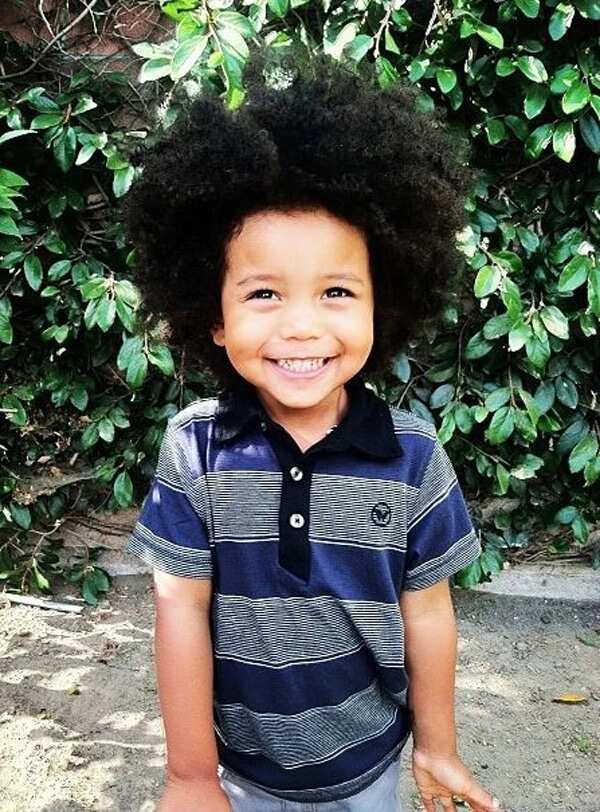 Sometimes you just have to let it grow and hope that your comb will not get lost in those luscious locks. If your child feels like wearing their hair long and curly, you should let them, at least for a while, until it turns into a real hassle for all parties involved.
Kids' hairstyles for girls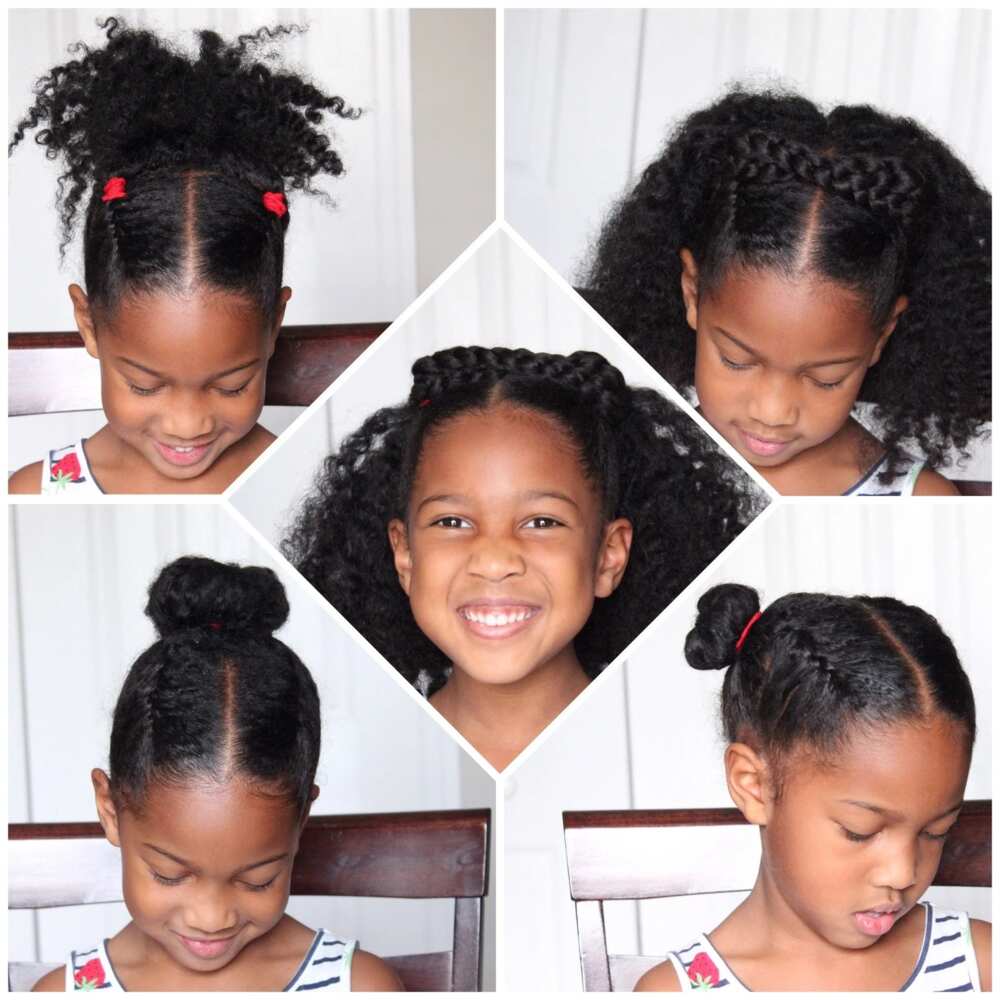 READ ALSO: Top Nigerian children hairstyles in 2018
Now, when it comes to finding a good haircut for girls, one can go crazy because of the abundance of options. There are so many different hairstyles nowadays that it is impossible to choose. It was hard, but we have managed to select 10 lovely hairstyles for girls that are both simple and unique.
Half buns half down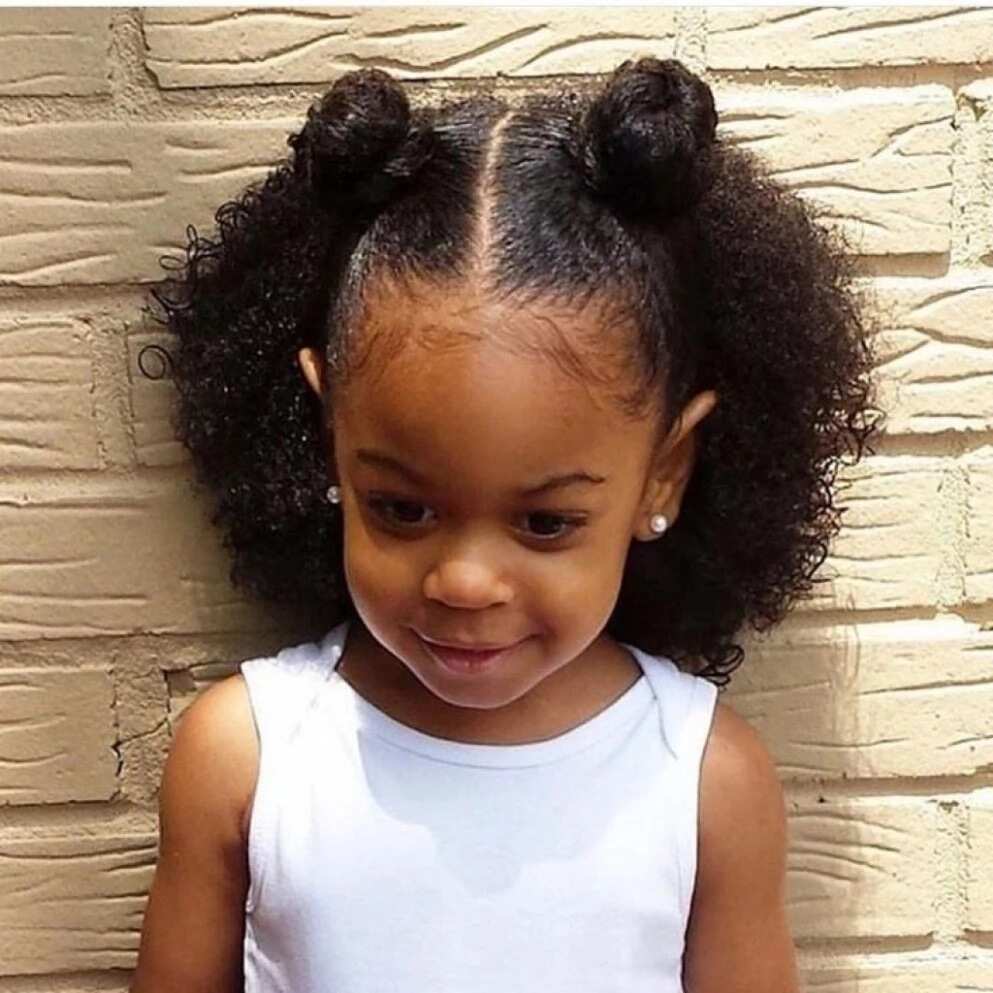 If your child wants to grow out their hair, the best way to show it off and keep it away from the face is this adorable hairstyle with buns on the top and loose hair on the bottom. If you take good care of your child's hair, it should be all nice and bouncy :)
Side ponytail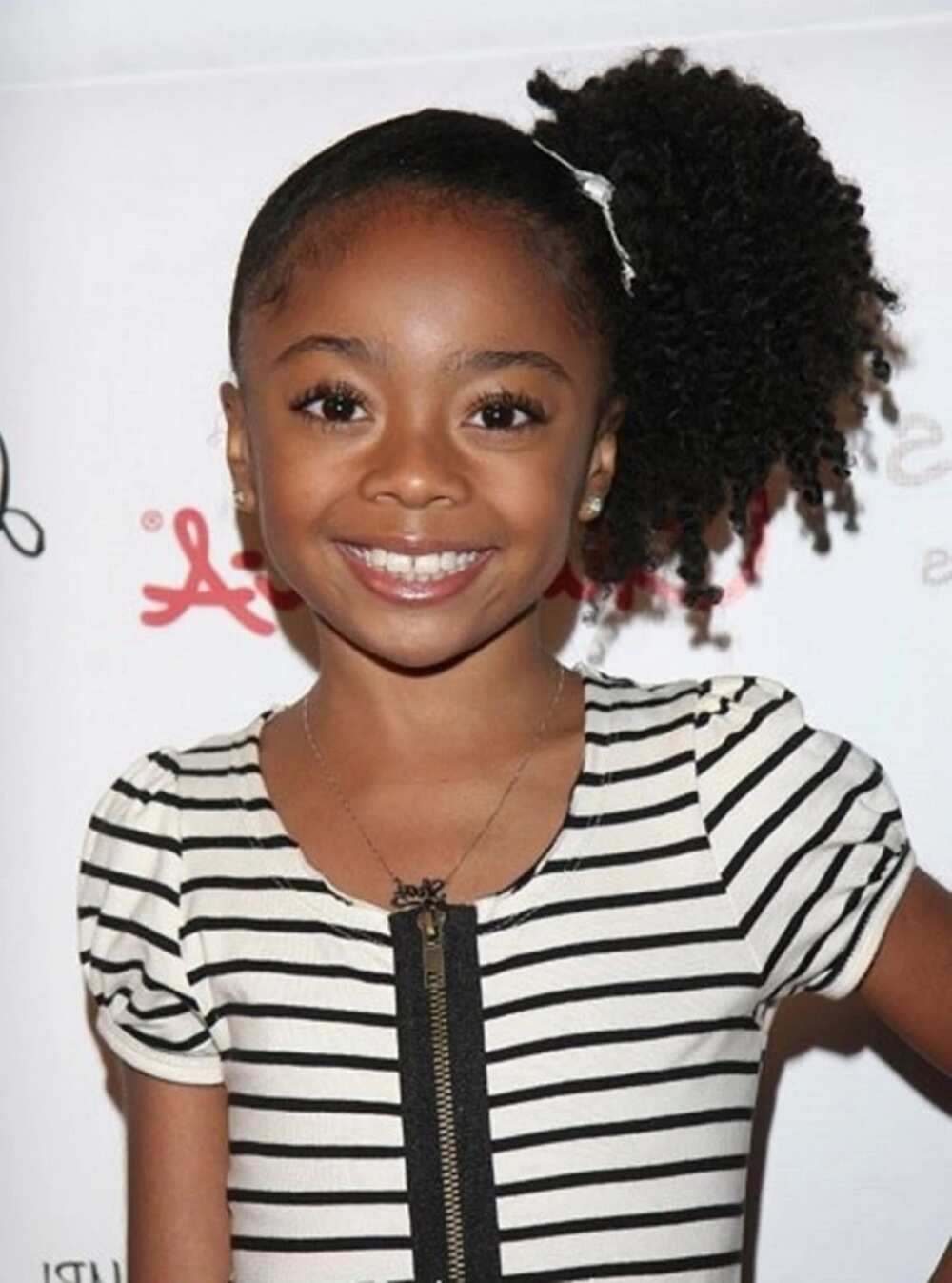 Another great way to show off those beautiful locks is to put the hair into a slick side ponytail. Once again, it will keep the hair away from the face, at the same time looking all nice and fun.
Bantu knots + braids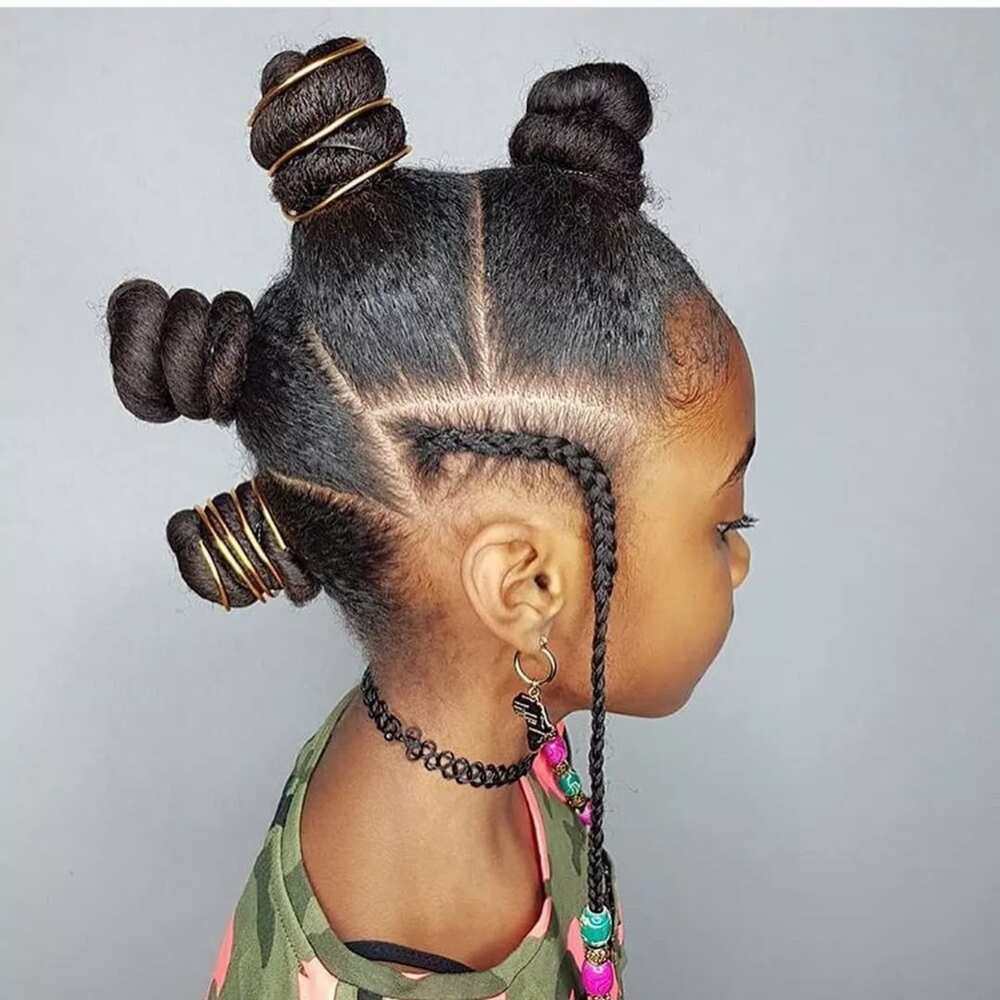 Now, if you want your child to look really special, you can try something like this. While this hairstyle looks incredibly cool, it is actually not that hard to achieve. So if you have a few hours to spare, as well as some beads and other jewellery, consider going for something like this.
Braids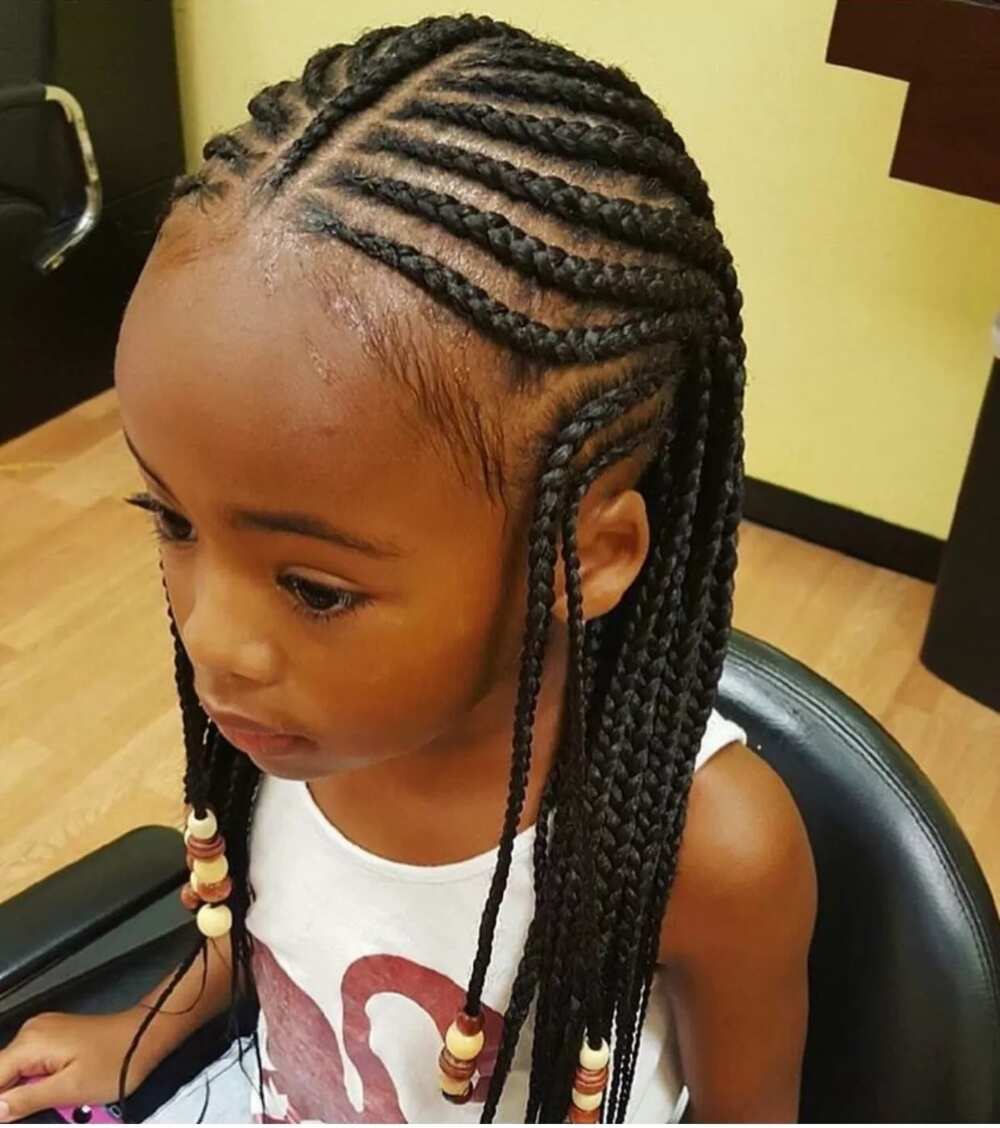 READ ALSO: Kids braided hairstyles with beads
You can never go wrong with regular cornrows/braids. This is a hairstyle that has been through several generations and iterations, and these days, it looks the coolest. Besides, braids hairstyle is one of the protective hairdos, so your baby's hair will be protected by those firm braids.
Pineapple updo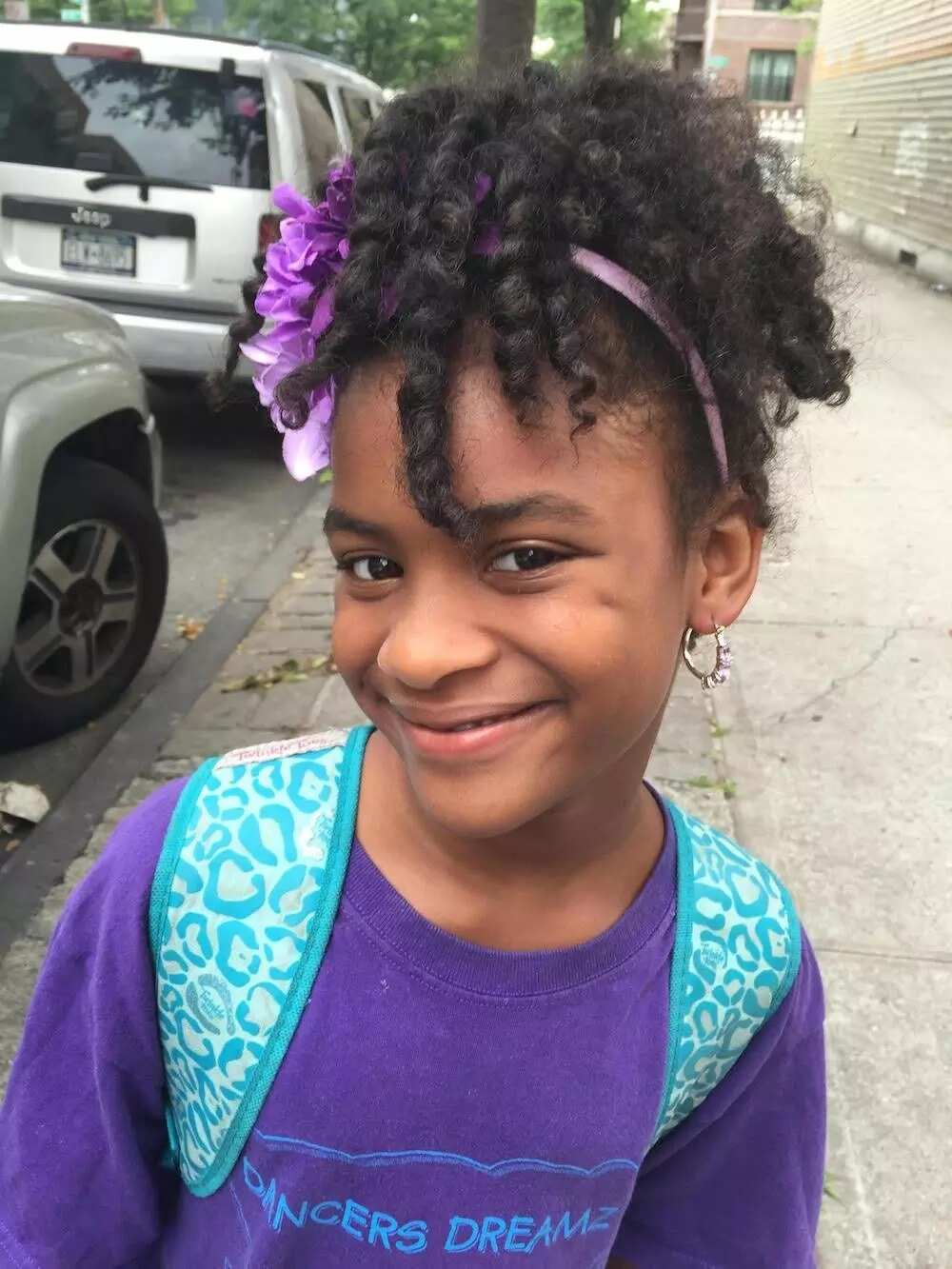 If you are looking for something fun yet simple, the pineapple updo should be your go-to hairstyle. All you have to do to achieve it is to tie a headband around her head gathering all the hair at the top and maybe a few pins, and you are all set!
Natural hair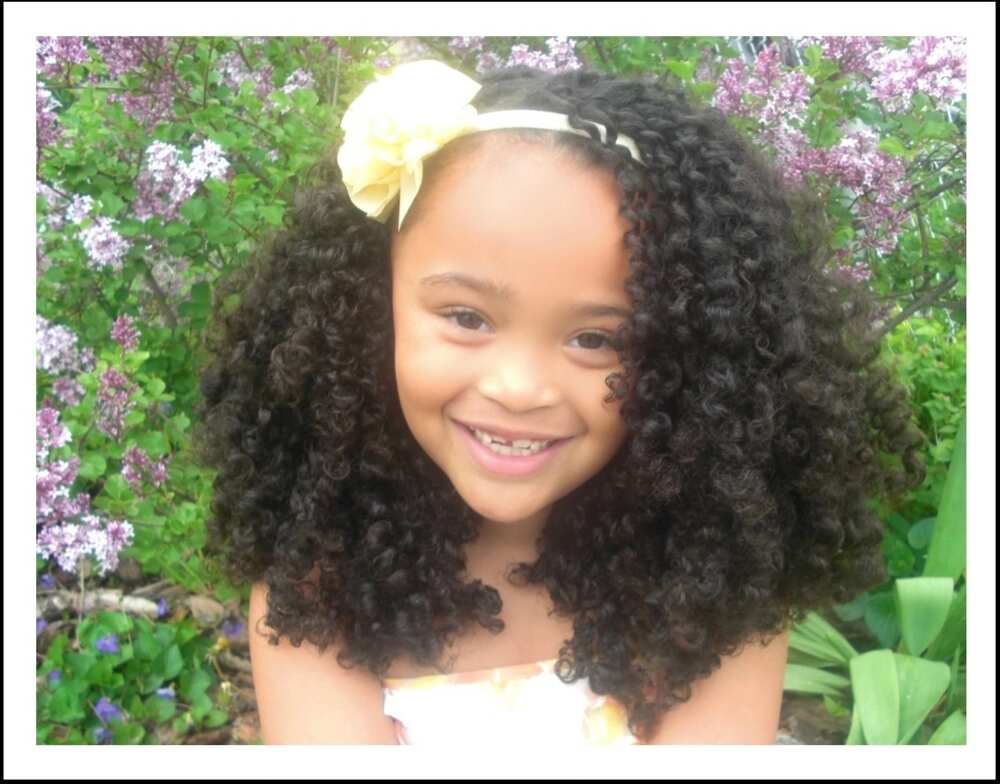 When your child has naturally lovely hair (or if you have achieved perfection with the help of various products) it would be a shame to put it all away or (God forbid) shave/cut it off. So let your kid have their hair down every once in a while. A simple hairband should help keep the hair out of the face.
Mini puffs with cornrows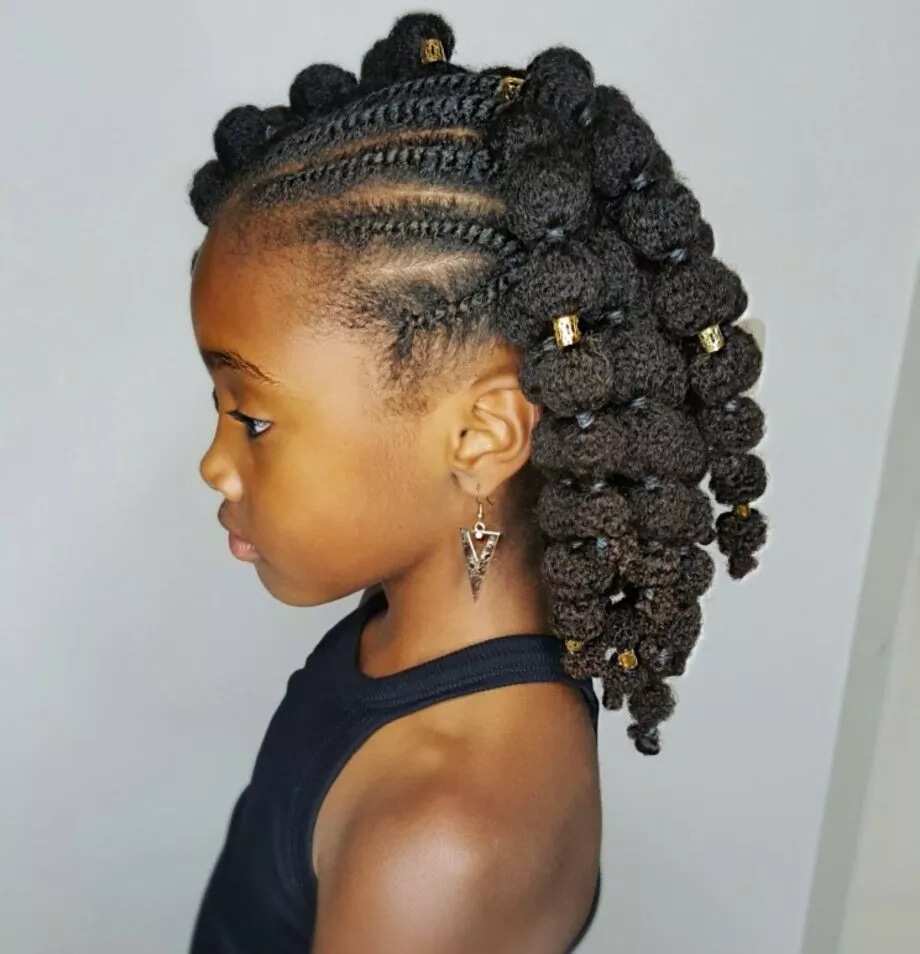 Now, if you have been looking for a unique hairstyle for your kid, look no further, as this is definitely it. There are so many ways you can play around with something like this, each time creating a whole new look. If you have some time on your hands, as well as some beads and imagination, we say go for it.
Half up half down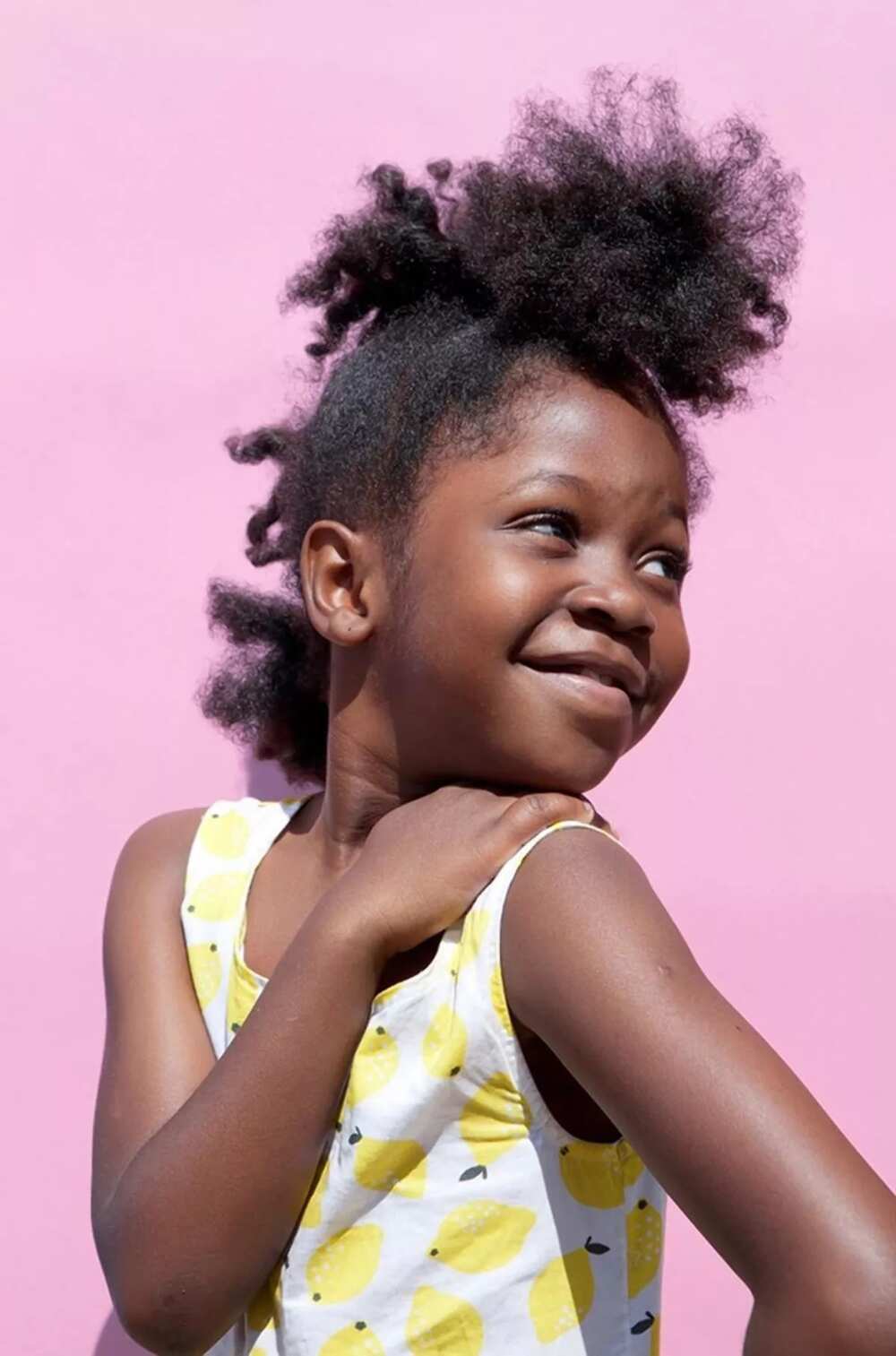 The only thing easier than this hairstyle is letting your child run around with their hair loose. In this case, however, children can enjoy having their hair free from any braids or twists, at the same time avoiding getting hair into their mouths.
Braided buns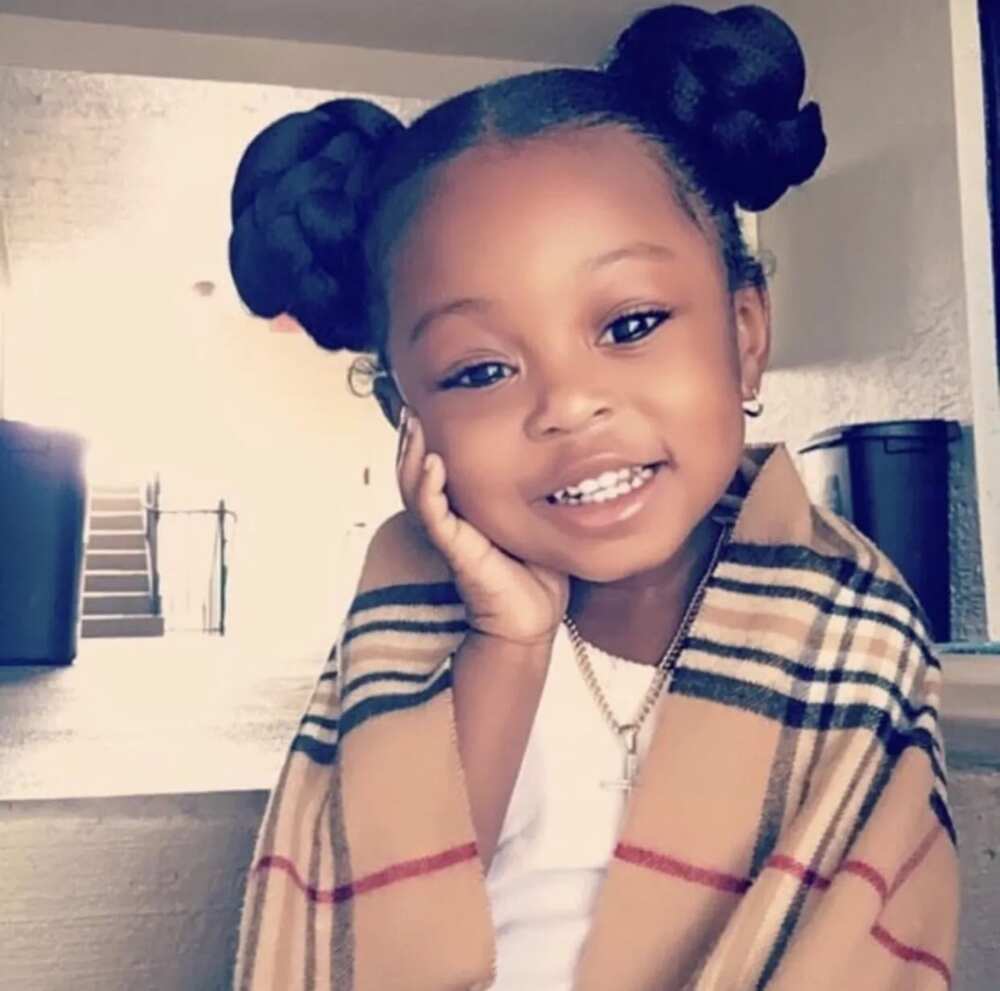 Braids are cute, buns are cute, so why not combine the two together? That way, you will get this adorable little hairstyle that is both lovely and convenient for your child and you. This hairstyle would look particularly good on someone with long hair.
Twists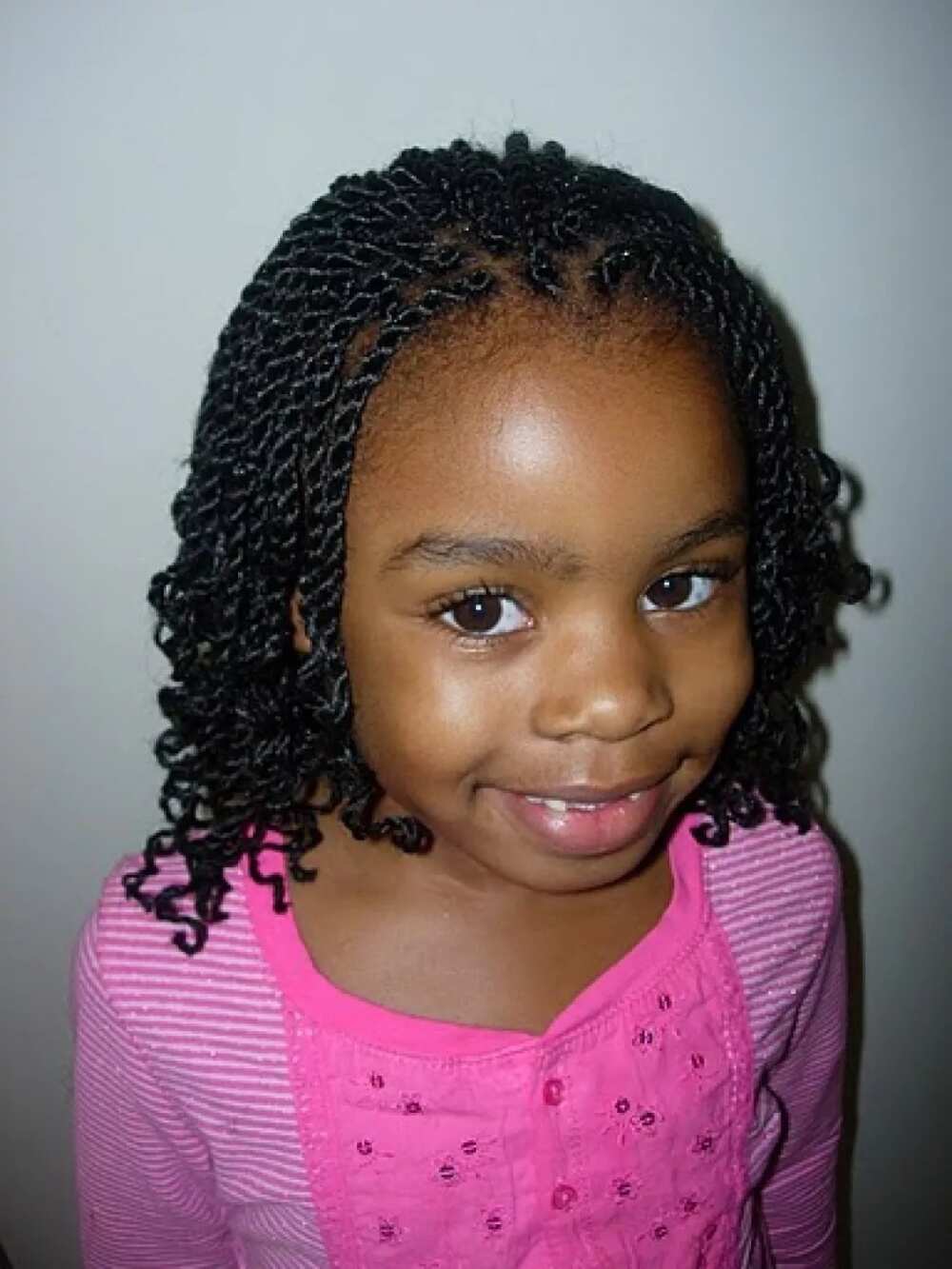 Last, but not least, we have the simple twists. While it might take some time to get your child's hair into twists like that, you can leave them like that for days and not worry about a thing. Besides, you can do a lot with hair that is up in twists. The only limit is our imagination.
All in all, while we have divided our children hair style pictures into two gendered categories, this does not mean that you cannot put your son's hair into big twists or give your daughter a fade. Let your children experiment while they are young, besides, hair grows out, so there is no harm done. We hope your next family visit to the hair salon will be joyful!
READ ALSO: Best natural hairstyles for kids
Source: Legit.ng