How to attract a girl you like
It doesn't matter how old you are, because the tips we will share below are important for all ages. Each woman is unique, so knowing some techniques on how to attract a girl you really like is a big bonus to every man and cool guy.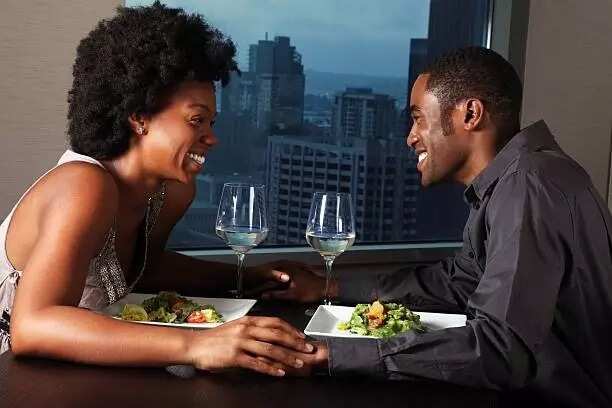 Every real attraction begins with interest. If you are not able to attract the interest of someone you like, then falling in love or being with someone is almost impossible.
Let us share some incredible advice on how to attract a Nigerian girl. Believe us, this is what you should keep in mind.
What Can I Do to Attract a Girl
Since everyone is different, we can only post some universal ideas on how to attract a girl you really like. When you master these skills, you can test various methods and find a key to the heart of a Nigerian woman.
We have to face the truth. Many men are not confident in themselves and believe they do not know how to attract a pretty girl. However, deep in their hearts they have answers to these eternity-like questions.
Take a couple of minutes of your time (or just give this a thought before getting asleep at night) and recollect your own memories.
How do you get attracted to a girl? How do you make a Nigerian girl fall in love with you? Some of these things are common for men and women, so act the way and how women like to see their men and you will be successful with finding someone.
It is necessary to understand a pretty girl, her personality and mindset. Here is what you need to do.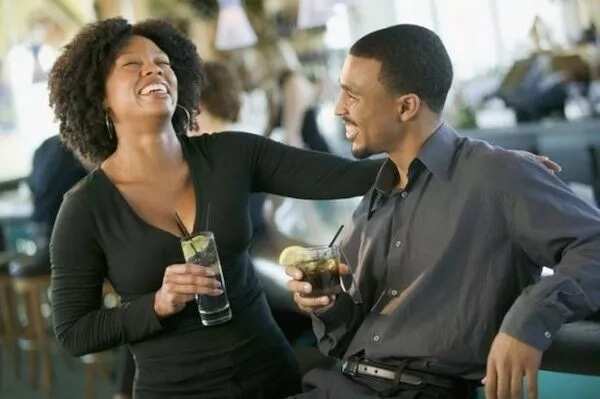 READ ALSO: What makes a man attractive to a woman?
How to Attract a Nigerian Girl
Tip #1: Stay Confident
Would you fall in love with a person without any confidence? Most likely, you would not. The same thing happens to a Nigerian girl who you wish to attract so much. She wishes to meet a self-confident guy who is comfortable and nice to be around.
No matter how much you like her, you must be calm. Do not make too many moves. Don't breathe like a nervous freak. Do not wave your hands around. Be relaxed and the lady will also feel relaxed when in your company.
Tip #2: Remember Humor
Girls like it when a guy shares jokes, smiles and laughs. If you want to attract a pretty girl, learn some funny stories and hilarious jokes.
You do not need to sound rude and offensive. Make sure the funny jokes you select to remember and later voice around a pretty Nigerian girl are within the bounds of decency.
By the way, one good joke can start an endless conversation and interest any lovely lady, because all women like to laugh and talk.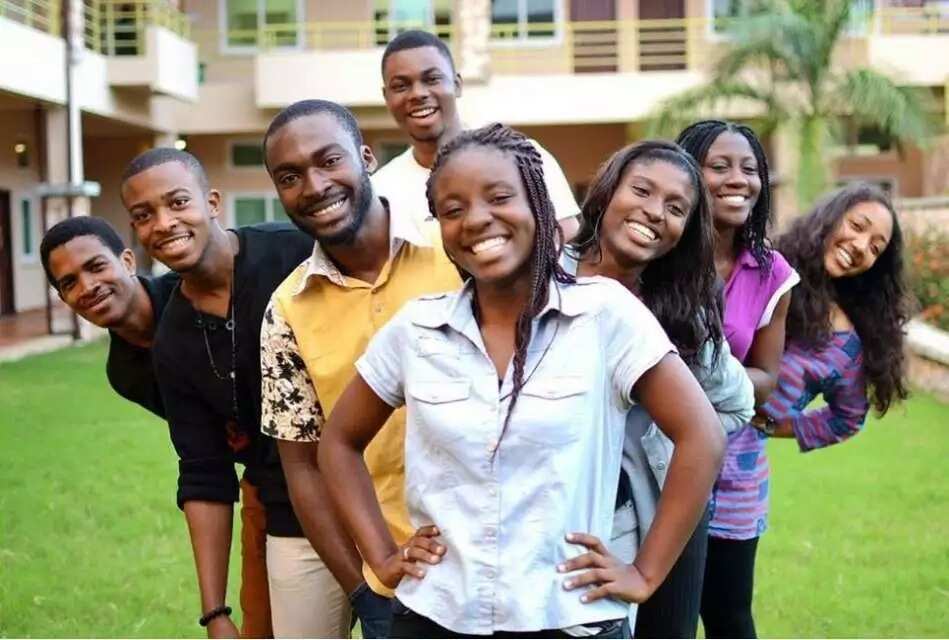 READ ALSO: 8 best tips on how to seduce a girl
Tip #3: She Has to Be the Queen
Ask yourself, 'What can I do to attract a girl?' Do not be pushy. Every woman is like a man. She is the queen and she has to choose you as her king. Let her believe that it was she who made this choice. Let her think that she has won you over, not you have conquered her.
When a Nigerian girl looks at you, smile back at her. Joke, stay confident.
Tip #4: Be Emotional
It is unnecessary to keep your personal emotions in your head and heart. Voice them when you talk to a pretty girl you really like a lot. Women are the queens of emotions and they feel closer to those gentlemen who are willing to express their inner-self and share their passions.
Even when you find some phrases, questions and jokes to 'prepare for a conversation' beforehand, you have to pay bigger attention to how your feelings and hers.
Tip #5: Be Playful
Show your playful side, but do not disengage. Do not grab your girl, but allow yourself some light touches that look unintentional.
When you are doing everything to attract a girl you really like, you can only let yourself accidentally touch her shoulder, wrist and back. Avoid touching her private zones and areas. Everything should look friendly and not pushing.
No women like it when a guy thinks only about bed and their nights together. Girls like men who can be around to talk to, discuss what bothers and interests her, and be gentle and elegant. Be this guy and you will easily interest any Nigerian girl who loves good and intelligent men.
Tip #6: Do Not Get Obsessed
What pretty girls do not like is fanatical men who follow them step by step. If a lady does not want to give her phone number to you, don't be obsessed to find it and call her day and night. If a pretty woman doesn't feel like going on a date with you, do not become crazy by learning her weekly schedule to meet her without her wish. If a lovely Nigerian girl doesn't like it, that is fine.
READ ALSO: How to win a girl's heart with a text message
Tip #7: Catch Her Attention
It is necessary to grab attention of your dream Nigerian girl. She has to pay attention at you, and she must believe that she found you and chose from all those other men who surround her. How can you achieve this?
Glance at her once in a while. If you see that she is looking at you, smile back and look into her eyes. Do not avoid looking eye to eye because this is how people can express their interest without touching each other and even without speaking to each other. One glance can be a start to a very romantic relationship and even a happy family.
Tip #8: Pay Attention to Your Clothes and Look
Fashion is a great thing, but you do not have to follow all the latest trends to interest a pretty girl. Still it is must-do to pay attention to your clothes and overall look.
No woman is happy to spend a day (date, conversation, exchange glances) with a man who is dressed in dirty and boring clothing, who smells badly and looks very tired.
Find clean clothes for a date. Take a shower. Use some nice scent. Look elegant and neat. Show your nice manners and you will win her heart.
If you really want to be noticed by a pretty Nigerian girl in a crowd on the street you should choose bright and attractive colors. Be stylish and remember your hairstyle.
Tip #9: Be Polite
Every queen is willing to like a king with good manners. Women love polite men, so be polite with your Nigerian girl and you will catch her interest and attention.
Say 'sorry' when you feel sorry. Apologize if you were wrong. Always say 'hello' and 'good-bye' and recollect all the phrases real gentlemen use in their real life.
Remember that all royal families know how to behave in every situation. You should also learn and follow the same manners, because manners make a boy a real king.
Tip #10: Show Real Yourself
Never pretend. Try to be yourself, because a girl you like has to like 'you' and by 'you' we mean the real you.
Stay enthusiastic and feel around your girl as around your real friend. Listen to her, show your interest and prove that you are interested. This might sound really easy, but the reality is more complicated.
If you are not confident, not polite, not friendly, not sincere, not attentive, not nicely dressed and not accurate-looking, a woman will simply lose her interest and you won't achieve your goal.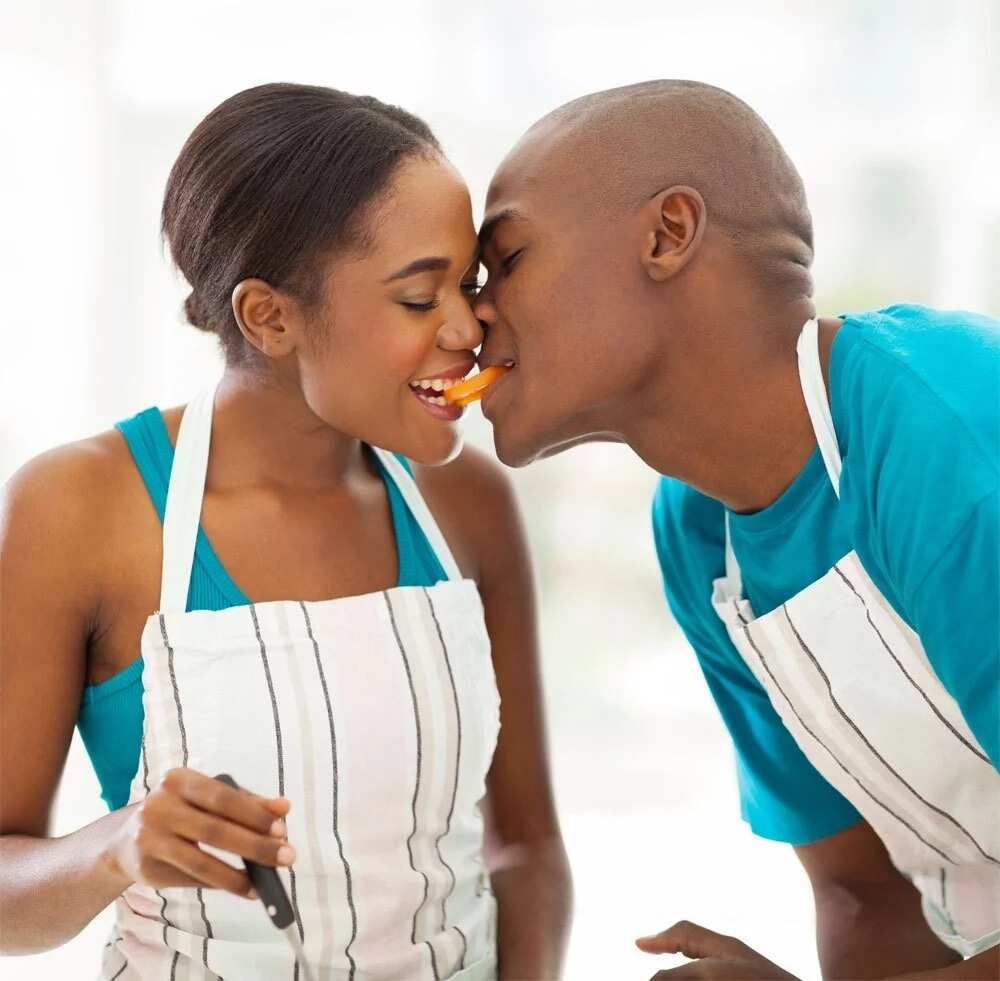 What to Say to Attract a Girl
Let us think about the phrases you can tell a pretty Nigerian girl during a date or when you are around your friends. Here are some examples for you to consider:
I was planning to spend a boy's night out but you totally ruined it with your extreme beauty
What is the one thing I will not know about you by looking?
Has anyone told you how cute you are?
What do you think of when looking at the rain drops?
I like Game of Thrones... What about you?
Don't you like that movie that is on the big screen now?
Did you enjoyed the band that performed last night?
What are you up to on Christmas (Easter, New Year etc.)?
Think about different phrases that sound funny, cute and elegantly playful. Remember, you are self-confident, not rude, not offensive and not 'too interested.'
You need to think about different open end questions. When such questions are asked, a girl will start talking about herself.
Remember what to say to attract a girl and keep practicing, your queen is out there waiting for her king.
READ ALSO: How to talk to a girl for the first time?
Source: Legit.ng