Best sassy quotes and captions for Instagram posts
Are you searching for some cheeky quotes that have a lot of sass and wit in them? A lot of people love using such quotes to caption their photos on Instagram. Here is a collection of the most unique and interesting sassy quotes that you can use for your pictures or whatever you like.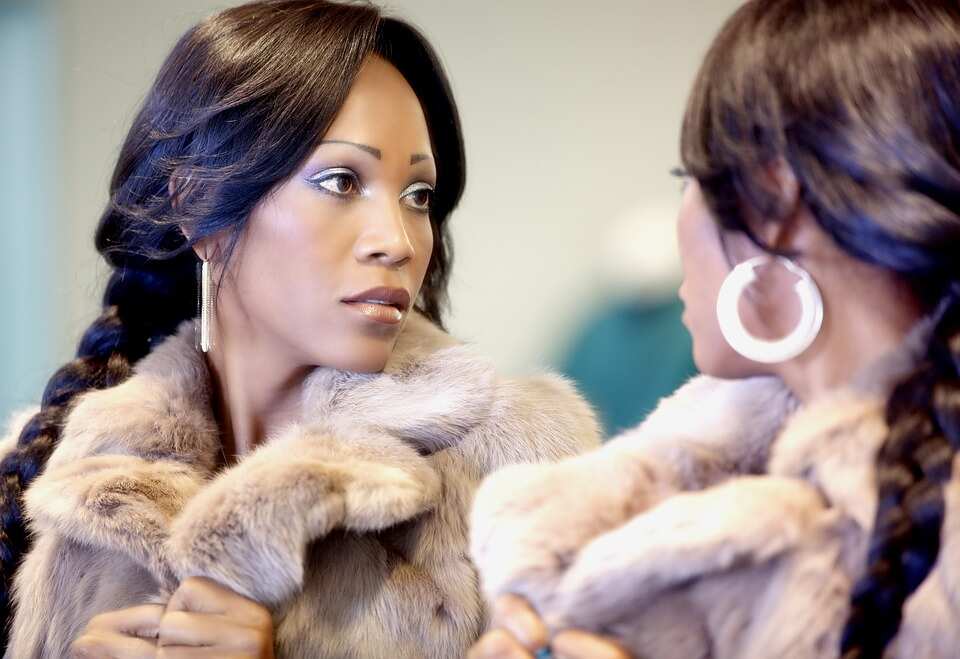 Many social media users like posting cool pictures and getting reactions from friends. For many of us, there is a huge significance in captioning photos in a way that will grab everyone's attention. Very often, it is just as important as posting good visual content. If you want your selfie to stand out among thousands of others, you can include a sassy meme quote in the post.
Sassy Instagram captions
Having a sassy sense of humour allows you to see everything in a light-hearted way and not take life too seriously. Some of these captions could be great for your online posts.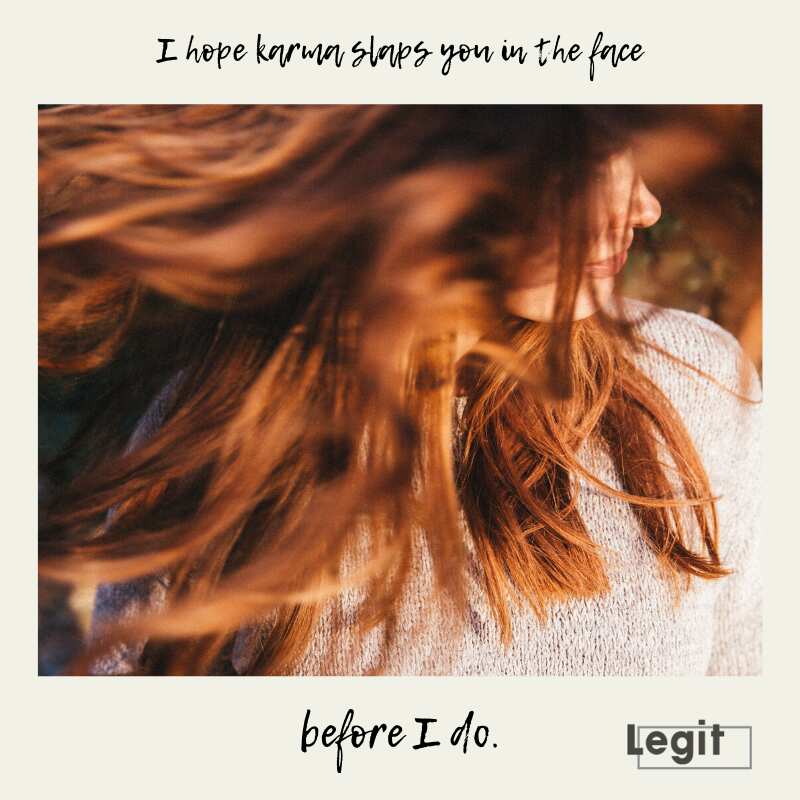 Short, sassy, cute and classy.
This one would be nice for someone who wants to list their good qualities all at once.
Don't ever let anyone dull your sparkle.
This inspiring quote means that you should never pay too much attention to people who try to diminish your accomplishments, desires, and personality.
I like my coffee the same way I like myself: dark, bitter, and too hot for you.
If you are not afraid of speaking your mind, this one might just be the right one for you.
I hope karma slaps you in the face before I do.
If someone in your life hurt you, this saying could be a snarky way to let them know that the same will happen to them.
Don't stand too close to the heater, because plastic always melts.
It is fine if you don't like me, because not all people have good taste.
Having a little confidence would never hurt, and this is why you can add this saying to one of your posts.
Never be ashamed of who you are. That is your parents' job.
This nice example of sassy memes has an incredible plot twist at the end - it starts as an empowering quote, but ends in a savage way.
I do a wonderful thing called what I want.
Rebellious people who do not enjoy following orders might use this one as their life motto.
You are a bad idea, but I like having bad ideas.
Oftentimes, we know that getting involved with someone is no good for us, but we do it anyway.
In a modern world full of daily trends, I would like to become a classic.
Everyone would like to leave a unique mark in history and get remembered for something incredible. Hopefully, you can accomplish that.
Sassy captions for girls
Some ladies love getting extra snarky for their Instagram posts. If you are planning on posting a new hot selfie and want a perfect caption to go with it, here is a selection of the best ones.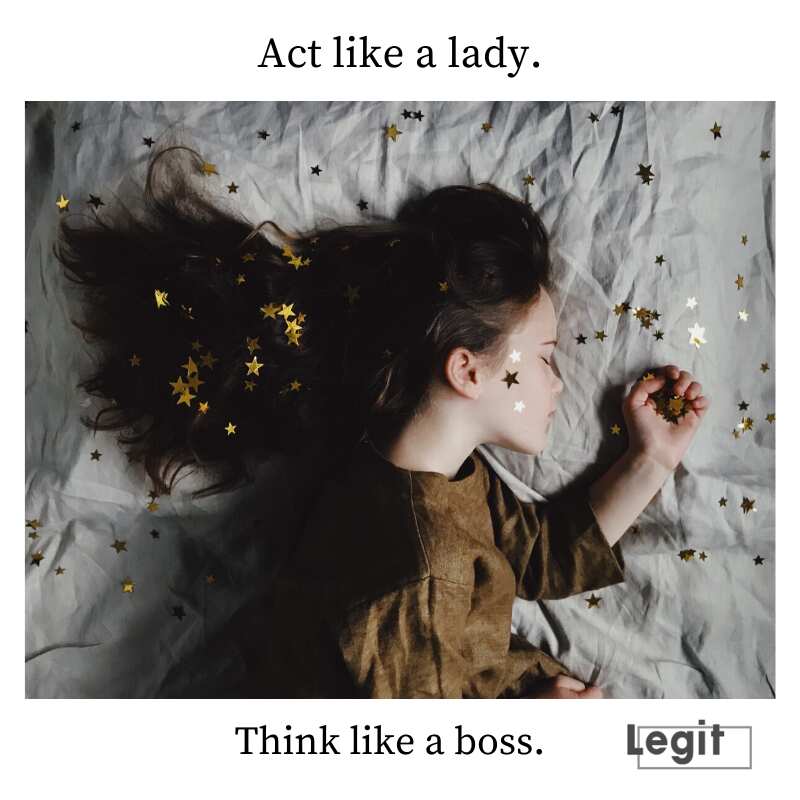 There is always a wild side to an innocent face.
A lot of people have a side that they never show to the public.
I am sunshine mixed with a little hurricane.
Do not underestimate sweet and kind people. If something annoys or upsets them, they may be very vocal about it.
Sweet as sugar. Cold as ice. Hurt me once, I'll break you twice.
This little poem with a few interesting analogies can be the ideal caption for a selfie.
Darling, I'm a nightmare dressed like a daydream.
You can take a line out of Taylor Swift's song and show that you are not one to mess with.
What about my attitude? I got it from my mama.
If you feel like crediting your mother for the personality you have, then go for it.
She was a simple girl, just like quantum physics.
This is an excellent metaphor to describe the complexity of a girl's mind.
Act like a lady, think like a boss.
This empowering quote will help you believe in yourself. It can be a good caption for a picture where you look like you mean business.
My heart says yes, but my mom says no.
When you jump headfirst in some dangerous adventure, always think about what your mum would say.
Always be yourself, because an original is worth so much more than a copy.
Being genuine and authentic to yourself is worth more than trying to be someone you are not. Copying someone else's lifestyle and habits rather than fulfilling your own wishes is destructive to yourself.
Sassy quotes for your Instagram bio
If you think your bio needs updating, you can do so with one of those sayings. Perhaps you will be lucky to attract some new followers who will instantly be captivated by those words and check out your profile.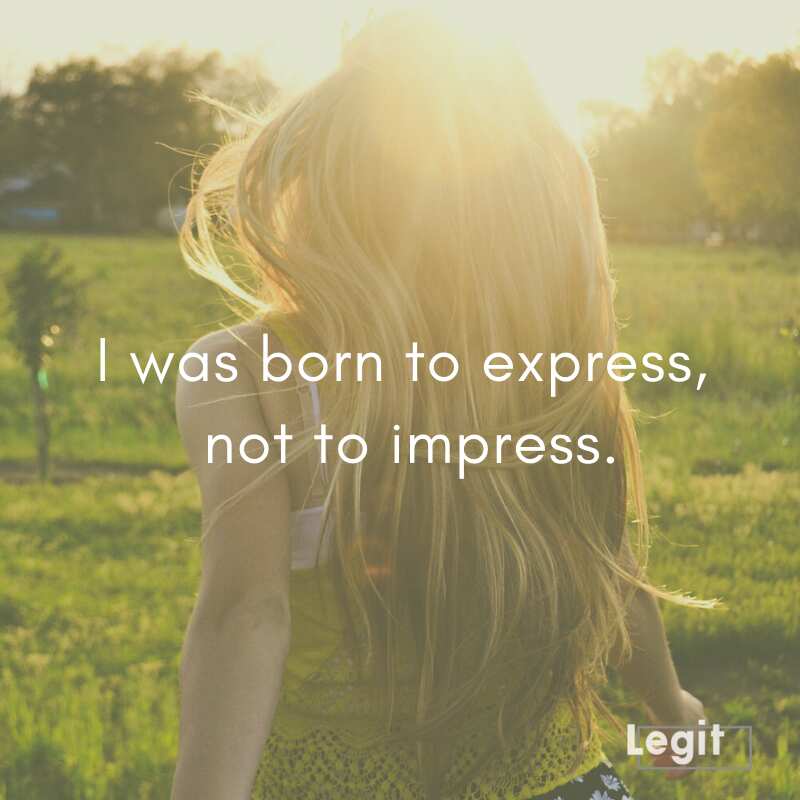 I'm the reason I smile every day.
There is no one else that is going to make you smile better than yourself. This quote teaches self-love and inspires confidence in people.
One kiss is all it takes to fall in love with me.
The rephrased lyric from Dua Lipa's hit "One Kiss" will show others how dangerous your kisses could be.
You couldn't handle me, even if I came with instructions.
You can use this line to let people know that you are not as easy as they might think.
What is the difference between a pizza and your opinion? I actually asked for the pizza.
It is hard to stop caring about other people's opinions, but once you master this art, life will suddenly become much easier.
If you were in my shoes, you would fall immediately.
Show people how difficult it is to be you.
Be a flamingo in a flock of pigeons.
A flamingo is a perfect symbol of standing out from the crowd. Usually, people who are different may have it harder than others, but it all pays off in the end.
Not everyone may like me, but not everyone matters to me.
Some people might not be as fond of you as you would want them to. However, you should think about who is essential in your life and wishes the best for you and trust their opinions the most.
You could either take me as I am or watch me as I go.
If someone does not love you the way you are, then they may continue searching for their perfect partner and just leave you be.
I was born to express, not to impress.
This wordplay shows that you should not focus on impressing others too much.
These sassy quotes and captions will help you create the perfect Instagram post. They are witty, entertaining, and will make your posts memorable.
Source: Legit.ng