Nigerian choir uniform ideas
Are you searching for nice Nigerian choir uniform? You will be happy to know that this post includes the best ideas! We offer you to read on and look through these amazing outfits for Nigerian choir. They are not only decent but also very charming and stylish. In short, this is a real catch for Christian youth.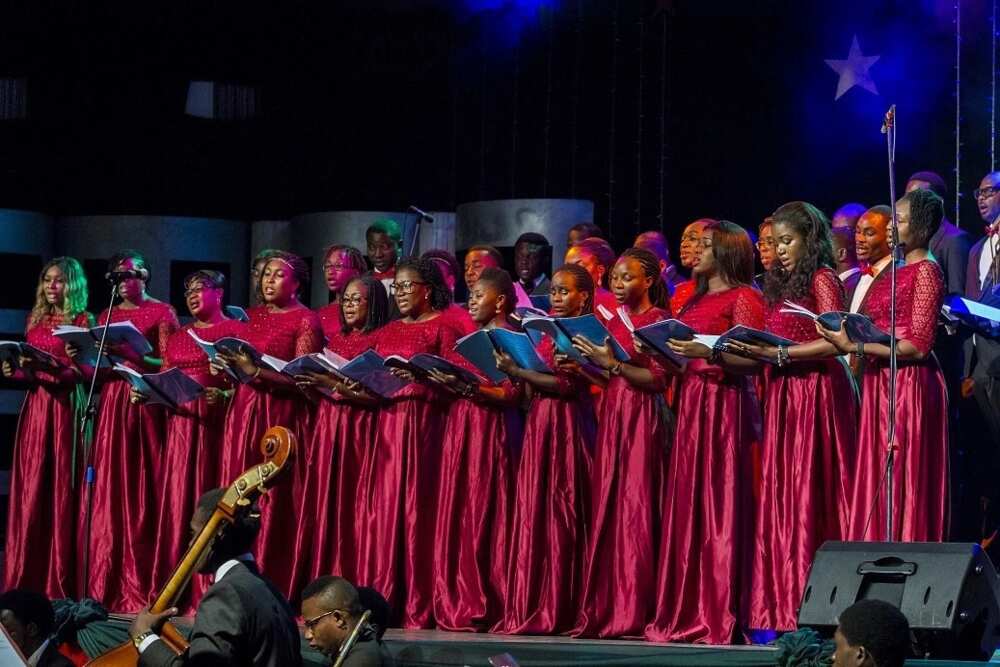 Today there are a wide choice of choir uniforms for youth and older people. Stage costume is very important for any event. It characterizes the motive of performance and expresses the nature of event. That's why, the selection and tailoring of such costume should be responsible and well-thought-out. Stage outfits must meet certain requirements.
Modern choir uniforms
As for Nigerian choir uniform, these outfits are perfect for any type of choir. However, the most of them are perfect for church choirs. We offer you to look through these amazing dresses and other types of choir clothing.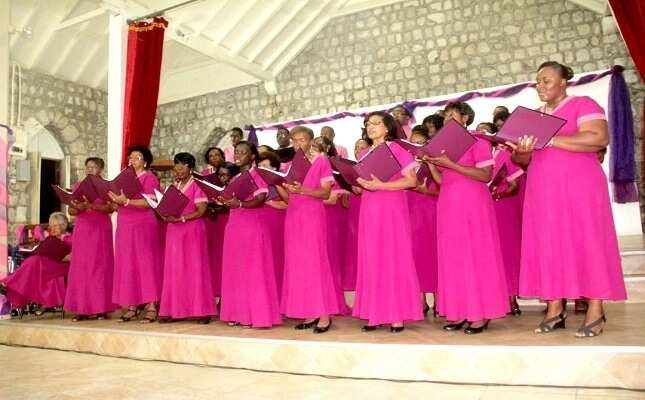 READ ALSO: Female native wears in 2018 for real fashionistas
Ankara choir uniforms
Of course, Nigerian fashion is very diverse and rich. Actually, here you have a wide choice of Ankara styles. Yes, this unique style is even perfect for choir performance as well as for other ceremonial events. Ankara look allows to emphasize distinctive and bright Nigerian style.
Despite the fact that this style is quite bright and catchy, it will look very great and appropriate even as a choral dress. If you choose necessary style of this gown, it will make your Ankara look elegant. For this purpose, wear long dresses or skirts with appropriate blouses.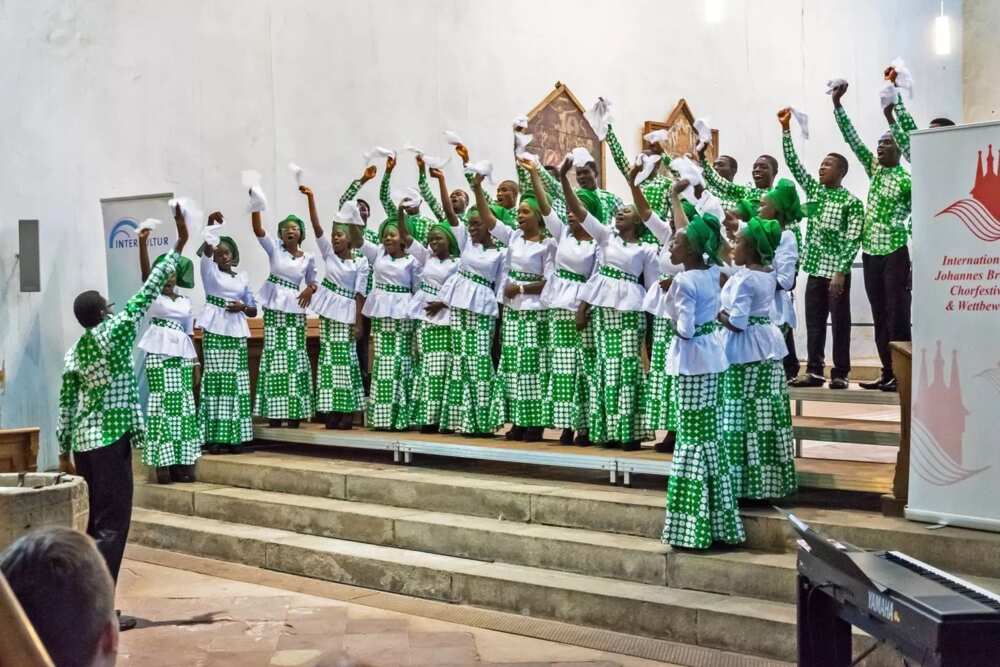 If this event allows you to wear not too long dresses, choose medium length Ankara dress. The length of this outfit can reach your knees, include peplum blouses, bright colors with interesting prints.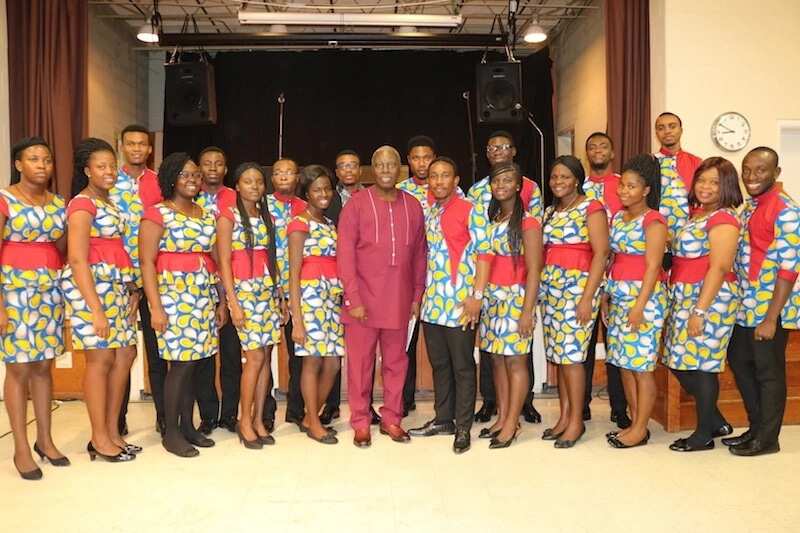 READ ALSO: Beautiful Ankara maxi dresses for real fashionistas
Choir robes
Perhaps, this is one of the most traditional outfits for the church choir. It's also very popular and loved in Nigeria. This is what distinguishes a church choir from all the rest. When you see this outfit, you have no doubt that this is a Christian choir.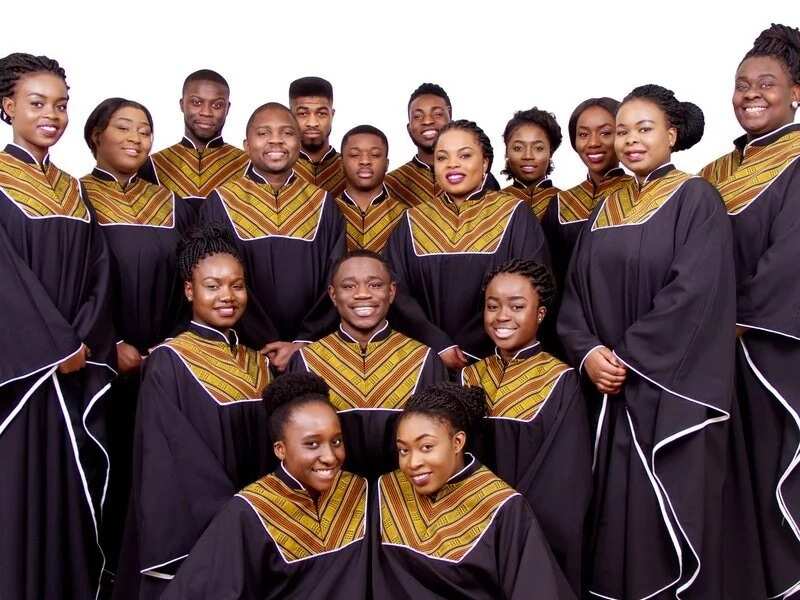 Traditionally, this clothing have classical colors. They are at least restrained and calm. However, in the case with Africa including Nigeria, the choice is very large. Here you can choose bright patterns such as pink, purple, red, green, yellow and many other colors to your liking.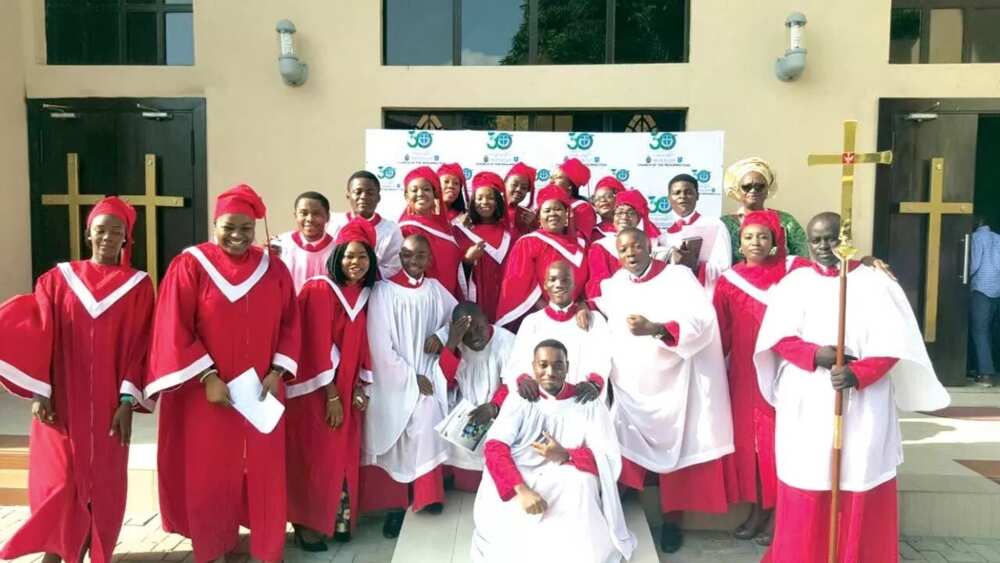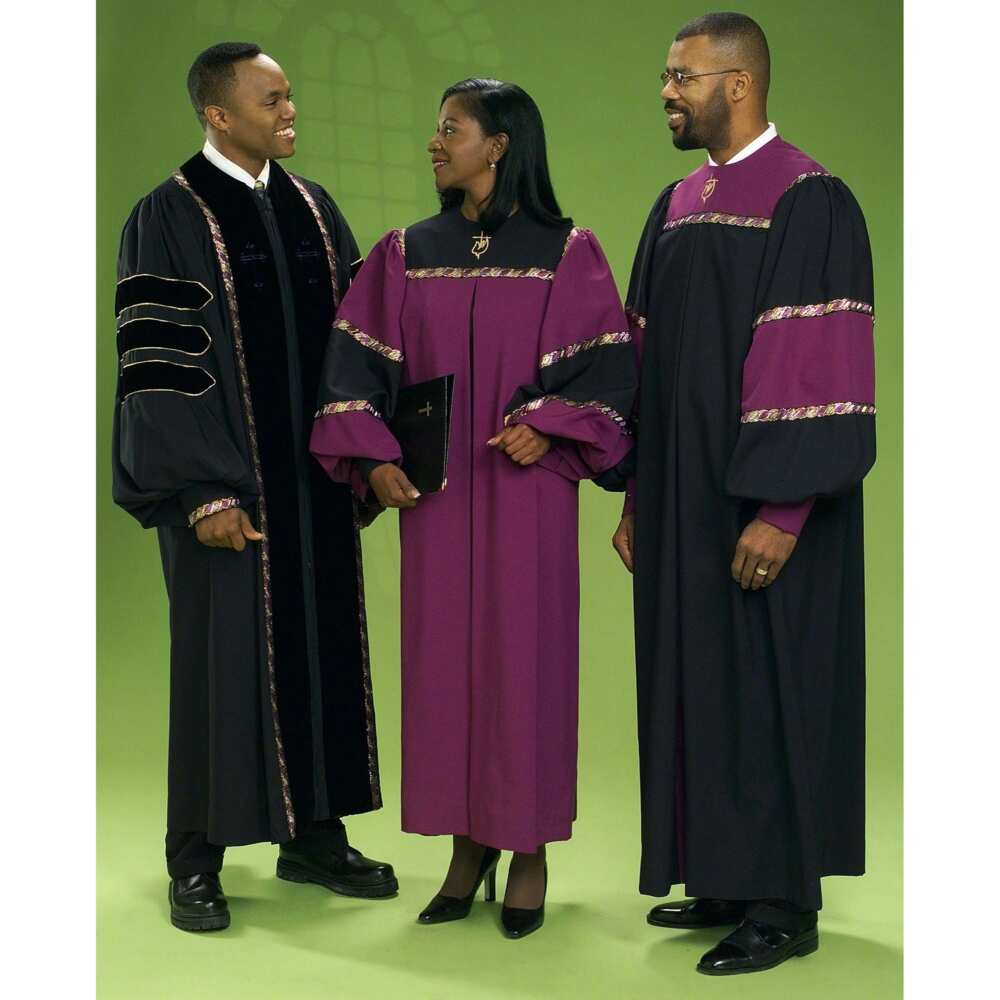 READ ALSO: Hausa dressing styles for ladies
Classical look
What can be better and stylish than classic look? Everyone knows why this style is so loved by many people. This allows you to look rich and elegant, but at the same time have a universal look. It's eternal. never goes out of fashion.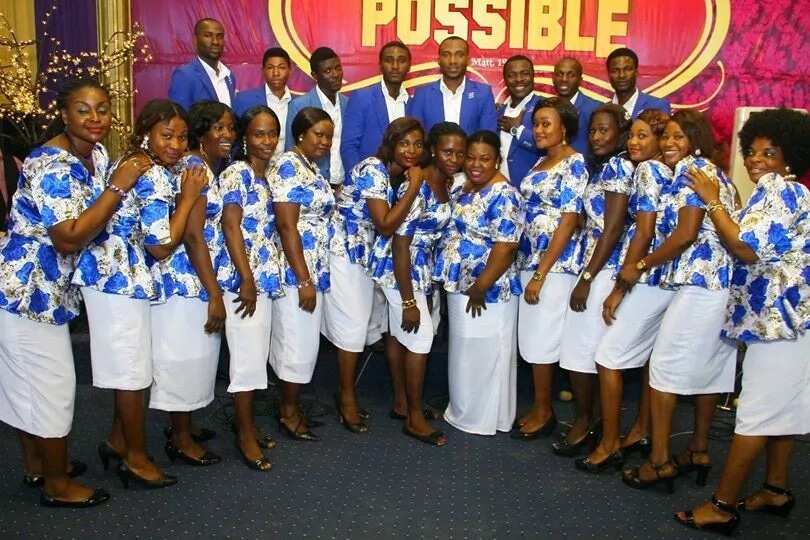 For example, you can wear a black and white or a completely black dress with traditional African accessories.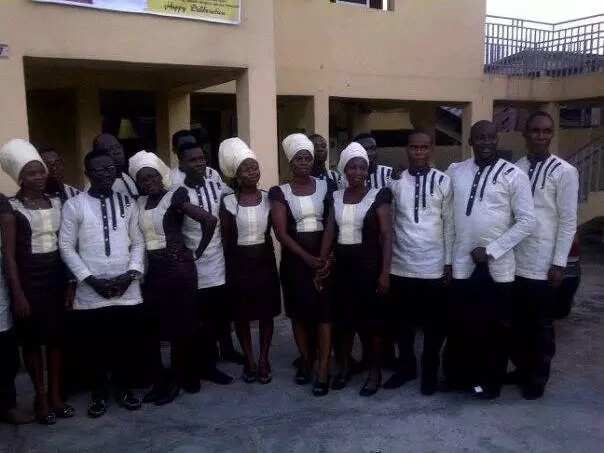 We really like the idea with white blouses and Ankara style bows. In our opinion this is very charming variant of choir uniforms for youth. White blouses make their look elegant. But Ankara print on these bows add a positive, fun and lightness.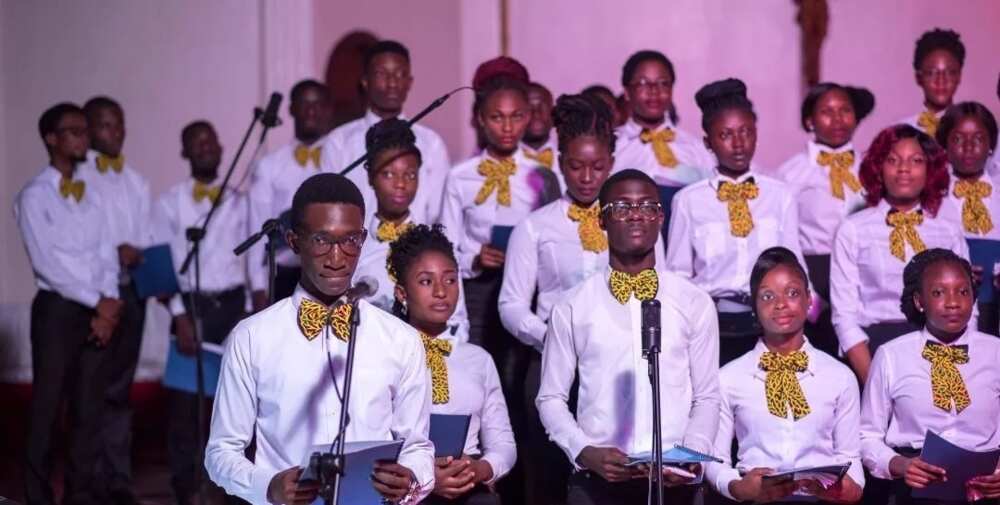 Yoruba style
In fact, it is very difficult to confuse this style with any other. We would like to introduce some Yoruba choir uniform ideas.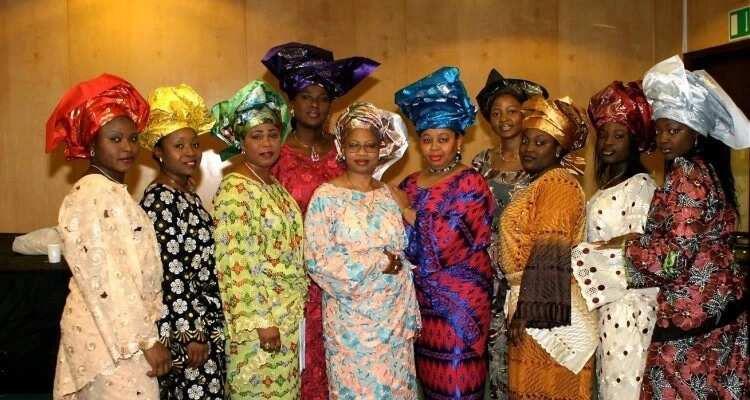 These kinds of church dresses are perfectly complemented by bright accessories and African headdresses. Although this style is rather catchy, it is great for ceremonial events, including the choir performances.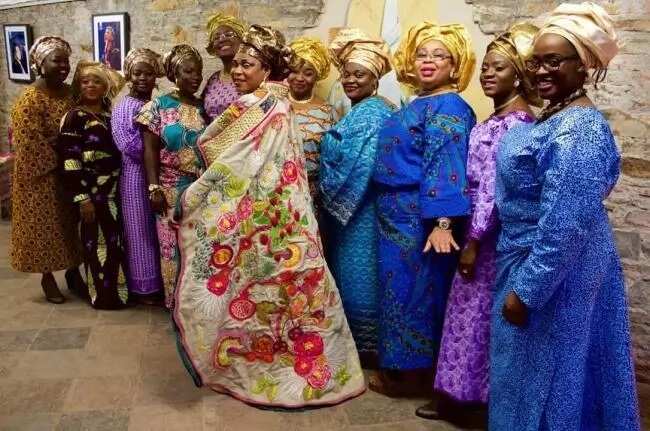 Of course, this is not the whole list of outfits that can be chosen for this reason. But in our opinion these are the best variants. We still hope that this information and choir uniform images will help you. In fact, it is not so easy to choose outfit that will suit everyone. If you faced such a difficult task, you must consider many factors: official rules, personal preferences of each choir participant, prices, nature of the event and many others
READ ALSO: Delta traditional wedding attire
Source: Legit.ng