Have you heard the news that Wizkid was invited to model for Dolce and Gabbana during the recent show at Milan Fashion Week? Well, he was! Our Starboy is moving up in this world. Find out more about Wizkid and his runway walk for Dolce and Gabbana in this article. We will tell you everything.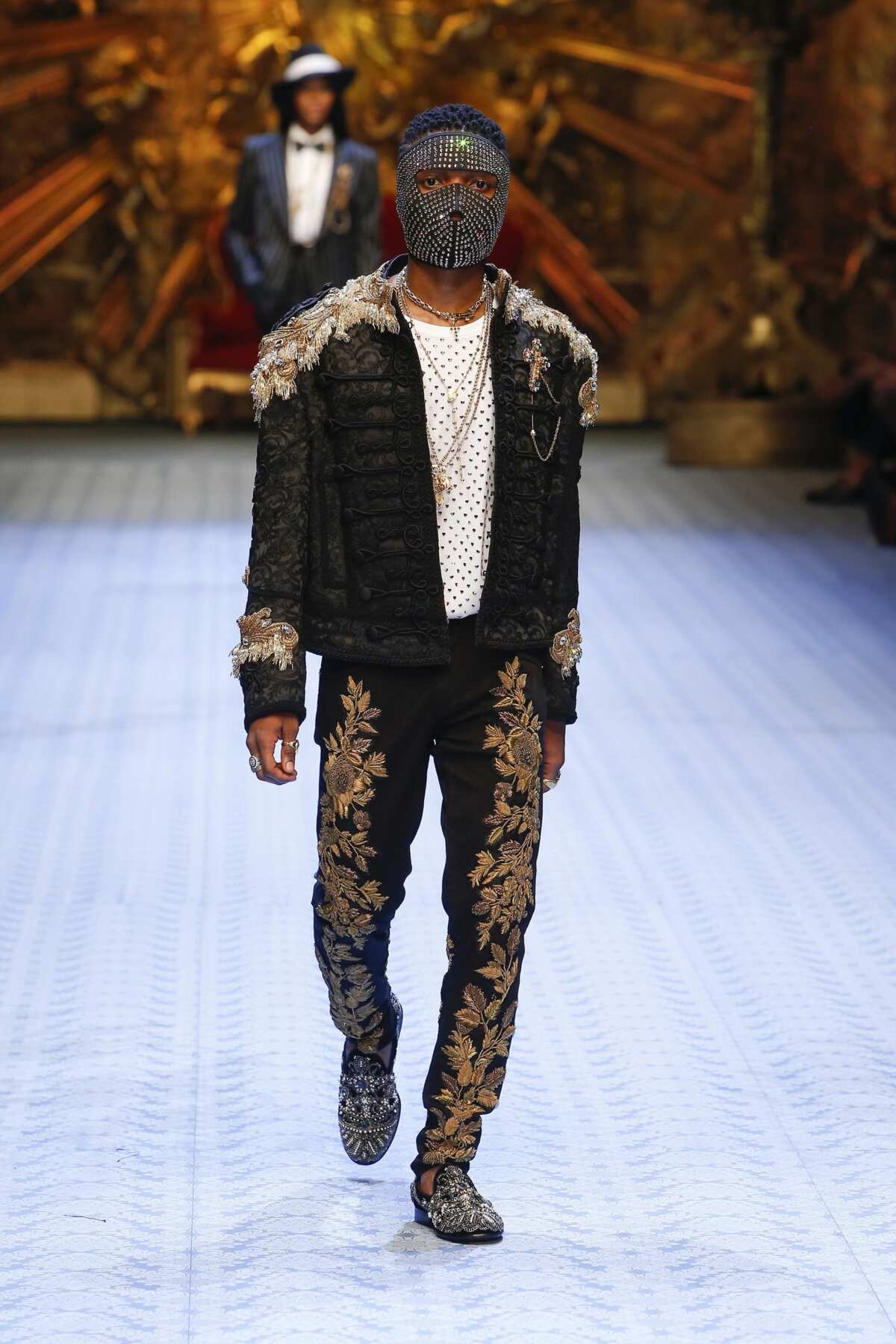 Wizkid, Dolce and Gabbana show: how it went down
A few days ago, another major milestone was added to Wizkid bio: walking down the runway for Dolce & Gabbana.
If you have been following Wizkid closely, you might have known that he arrived Milan with the incredible Naomi Campbell about a week ago. However, nothing could have prepared us for the stunning show ahead. Taking into account that Starboy rarely wears something other than jeans and a T-shirt (albeit probably very expensive ones), it was mind-blowing to see him in something this breathtaking.
Wizkid was wearing a gorgeous black jacket with gold elements, a studded white T-shirt, black pants with golden flowers, sparkly shoes and a bedazzled face mask. Now, why anyone would want to hide that beautiful face of his is beyond us, but if designers saw it that way, then who are we to judge?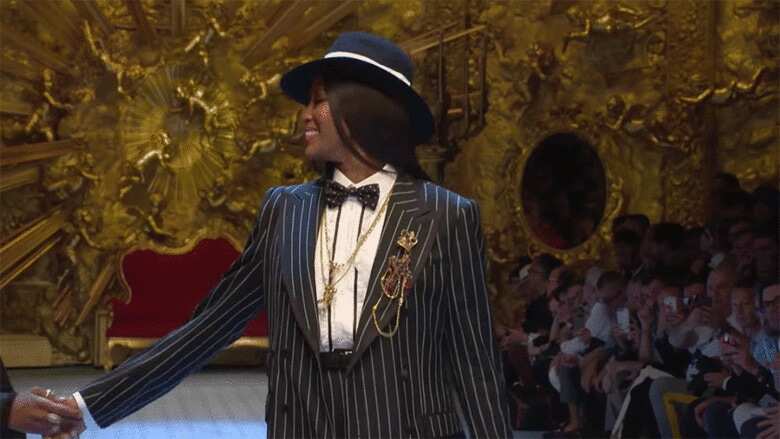 READ ALSO: Top Wizkid and Chris Brown pictures
The highlight of his walk on the runway was his adorable interaction with Naomi Campbell. Apparently, the two of them have known each other for a while, and the supermodel even attended Wizkid's concert in the O2 arena in London. This fact made their appearance on stage that much more special. As a matter of fact, Wizkid walked right before Naomi, who was actually closing the show, so that also seems like a big deal.
The Wizkid image, along with the English musician Tinie Tempah (whose real name is actually Patrick Chukwuemeka Okogwu, as his parents are Nigerian) and American YouTube/Vine star Cameron Dallas, can now be found on the official Instagram page of Dolce & Gabbana. Our boy has sure gone far.
After the show was over, Wizkid was seen with Naomi and Tinie Tempah enjoying each other's company. The three of them looked incredible even off the runway. Tinie even wrote under his Instagram post that they were making History, and he was certainly not wrong about that.
Top five looks from the Dolce and Gabbana runway in Milan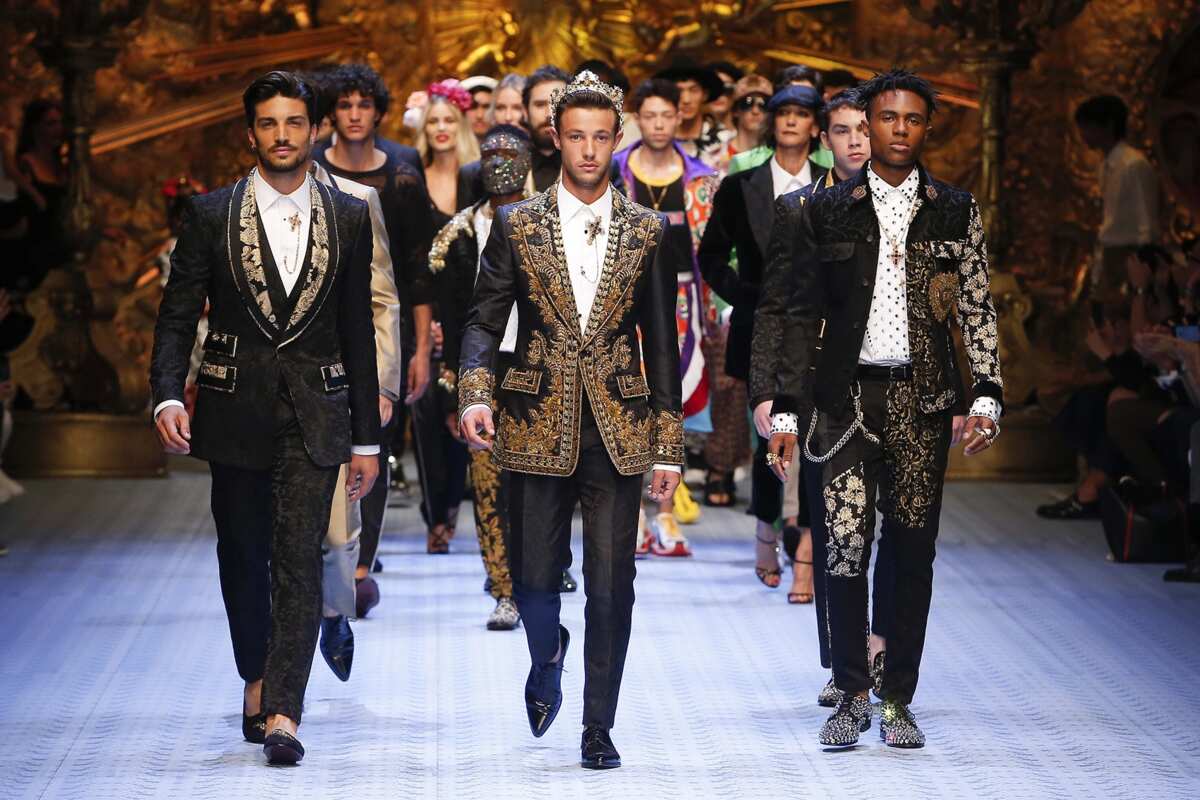 READ ALSO: What is fashion photography?
In the spirit of gorgeous looks, we have decided to share with you our top five favourite outfits from the SS19 collection. If we were to list all of our favourites, we would have to dump the whole collection here. That is why we are limiting our choices to five looks. Coincidentally, they are all somewhat reminiscent of what Wizkid wore.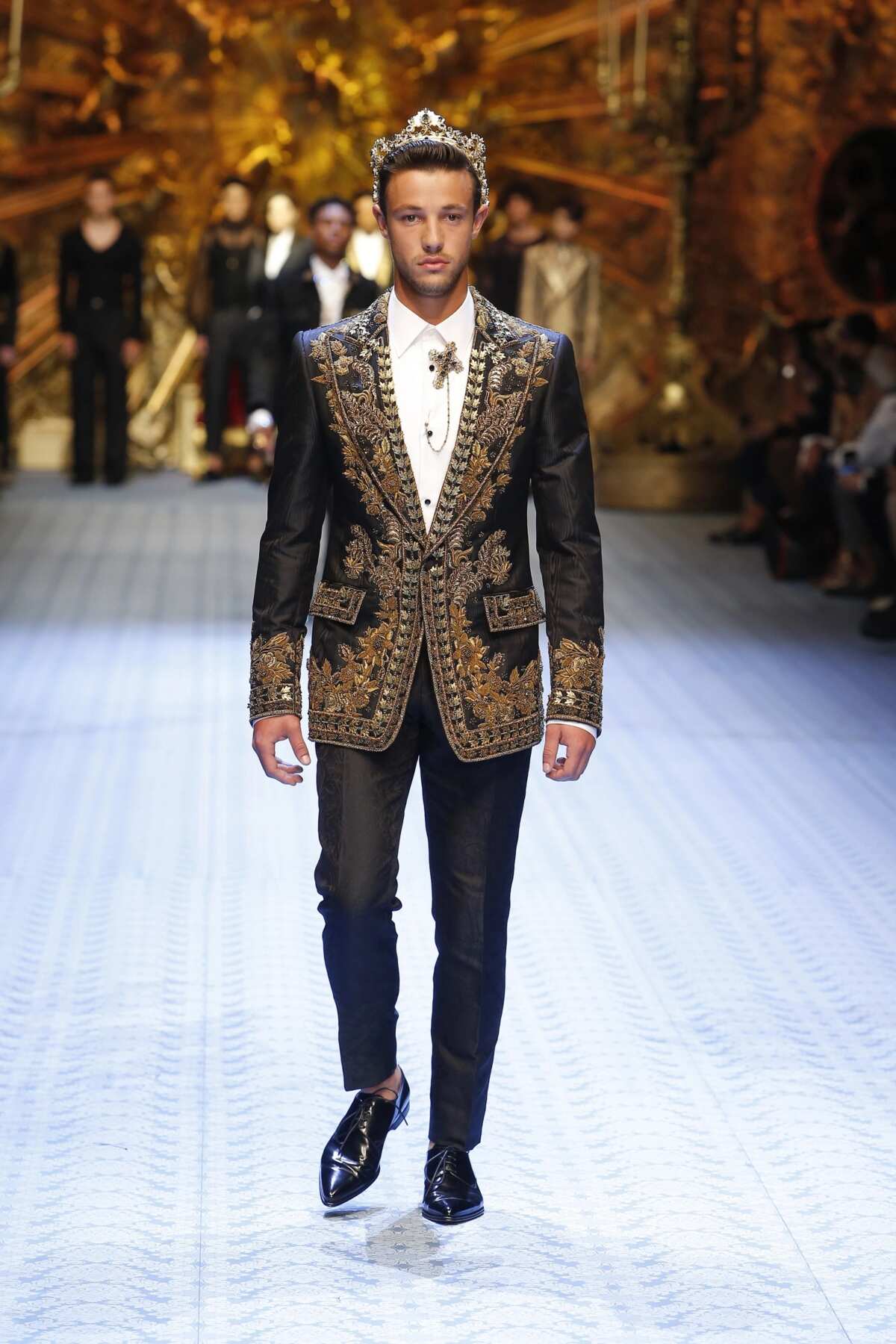 Our first pick is this wonderful suit worn by Cameron Dallas. The detailing of the jacket is exquisite, and if you look close enough, you will see that the trousers also have a faint barely noticeable pattern on them.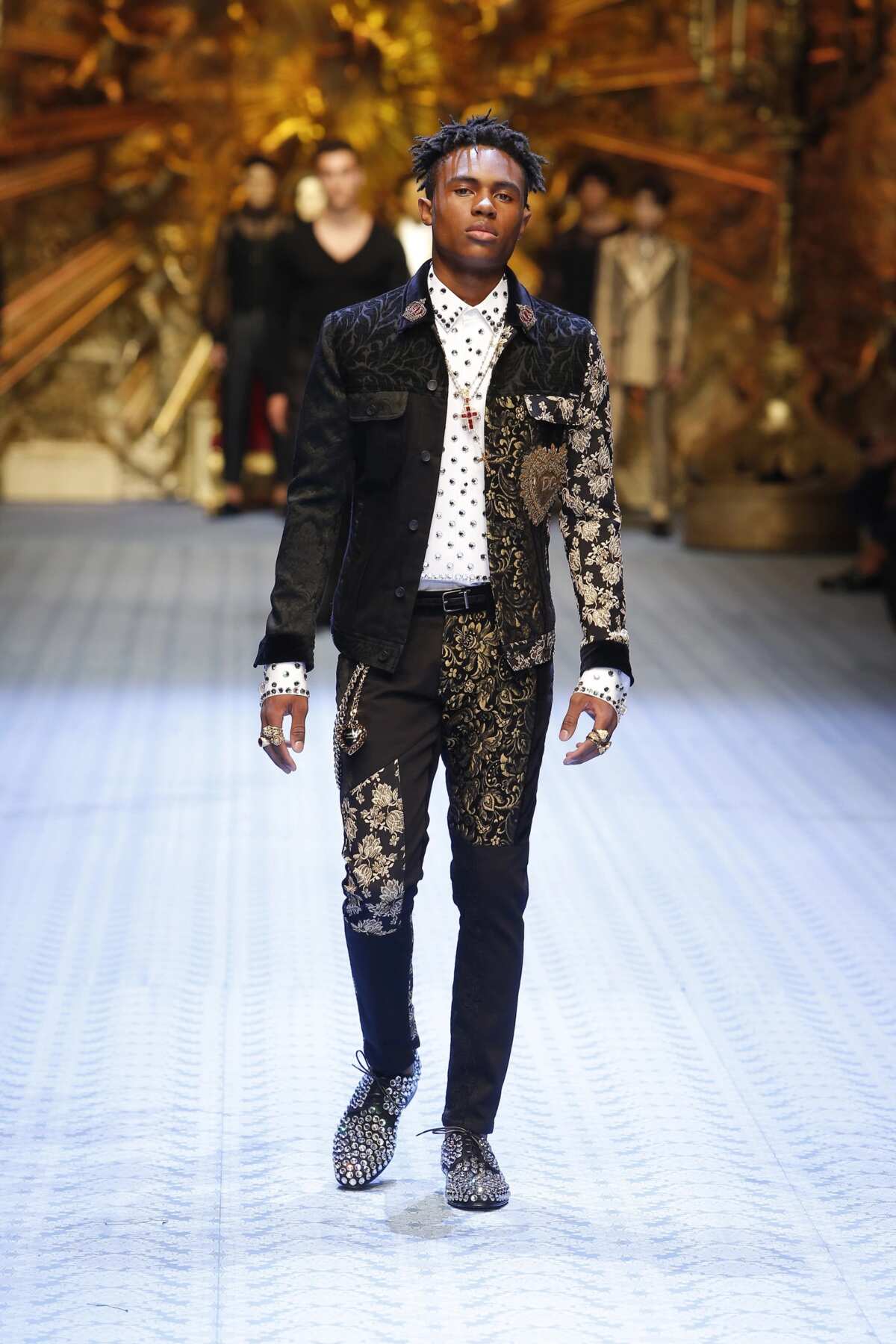 Next outfit we fell in love with is this mismatched combination of several different patterns and materials. Only D&G can make something like patchwork look fashionable and expensive.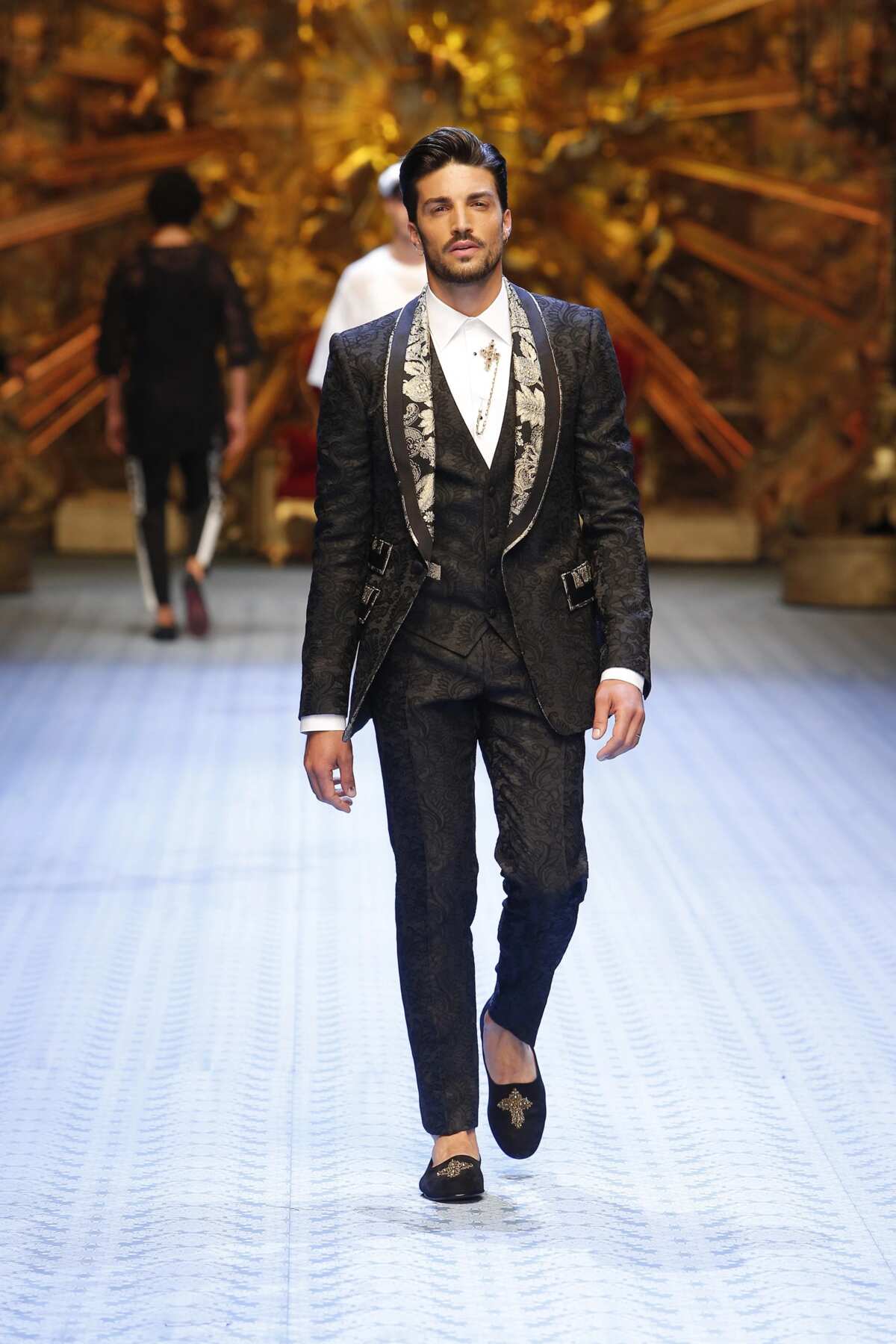 READ ALSO: Nigerian men's traditional fashion styles in 2018
Then there is this stylish three-piece suit. There is nothing more beautiful than a subtle floral pattern on a man's suit. We will take two in every colour!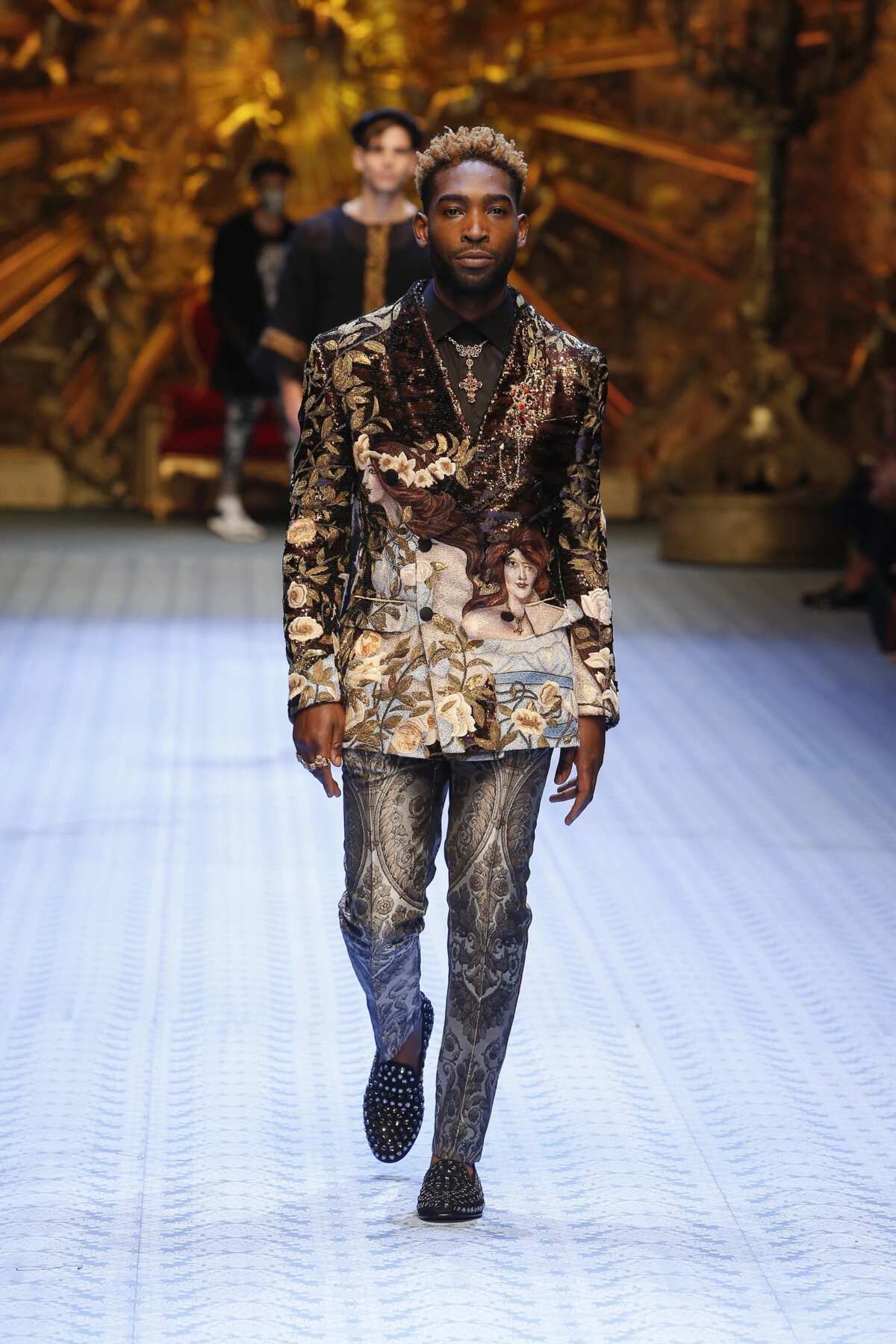 Here we have the one and only Tinie Tempah looking like a walking work of art. That suit jacket should be hanging somewhere in a gallery behind thick glass!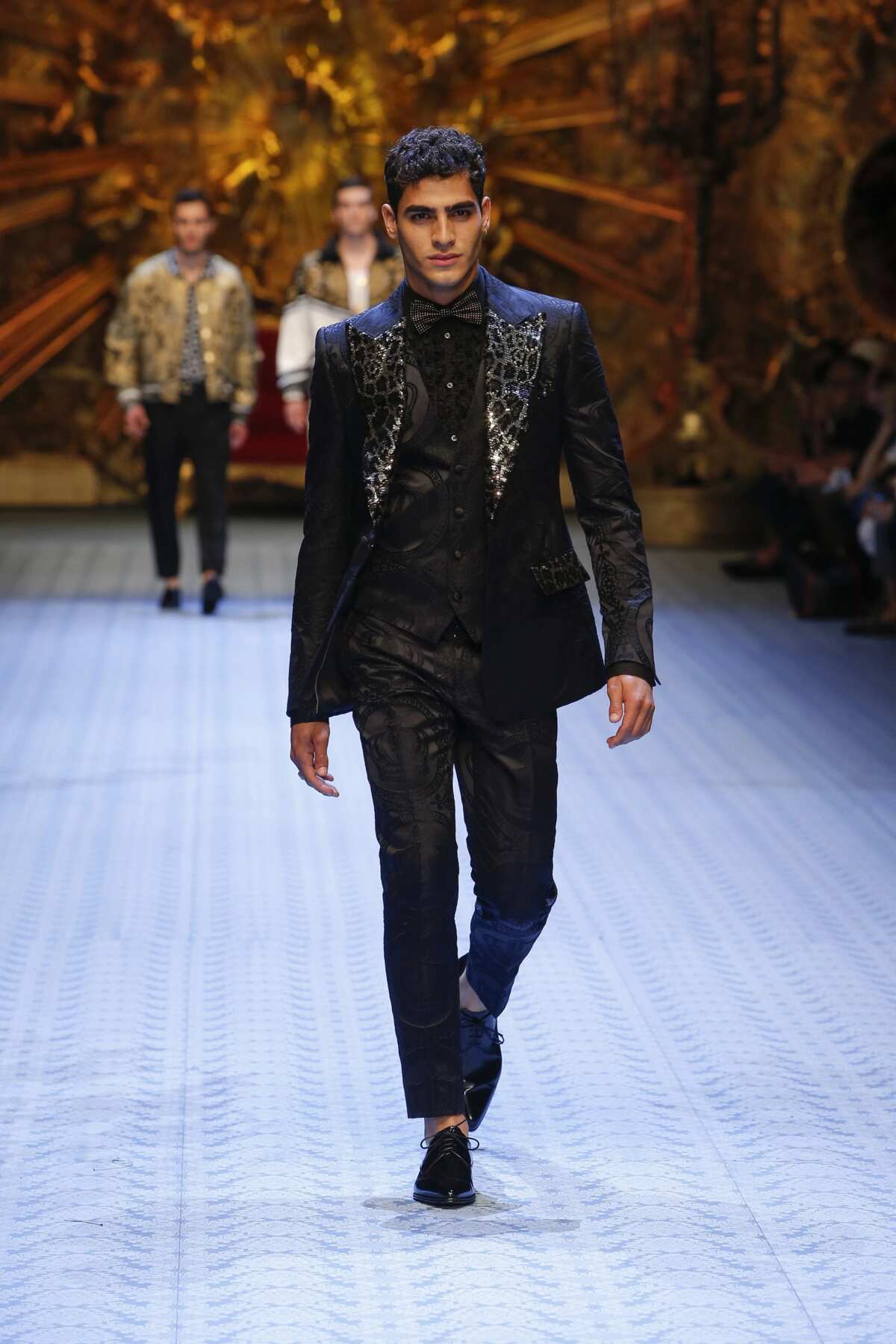 Our last pick is another black suit (surprise-surprise). While there were a lot of bright outfits on the runway that day, our eyes were automatically drawn to the dark and mysterious ones, with sparkly detailing and simple pattern. What can we say, we have a type!
All in all, walking for Dolce & Gabbana is a great opportunity that barely anyone can boast, so we are happy and proud of our Starboy, representing Nigeria like that! That said, while we love his looks, we love his music more, so we cannot wait for his new album!
READ ALSO: The richest musician in Africa 2017 - Top 10
Source: Legit.ng