Actor Pete Edochie Biography: age, wife, children, net worth, movies
Nigerian actor Pete Edochie is not new to many. As a result of his unique acting talents, his name has become a household name. So, what makes him one of Nollywood's best actors?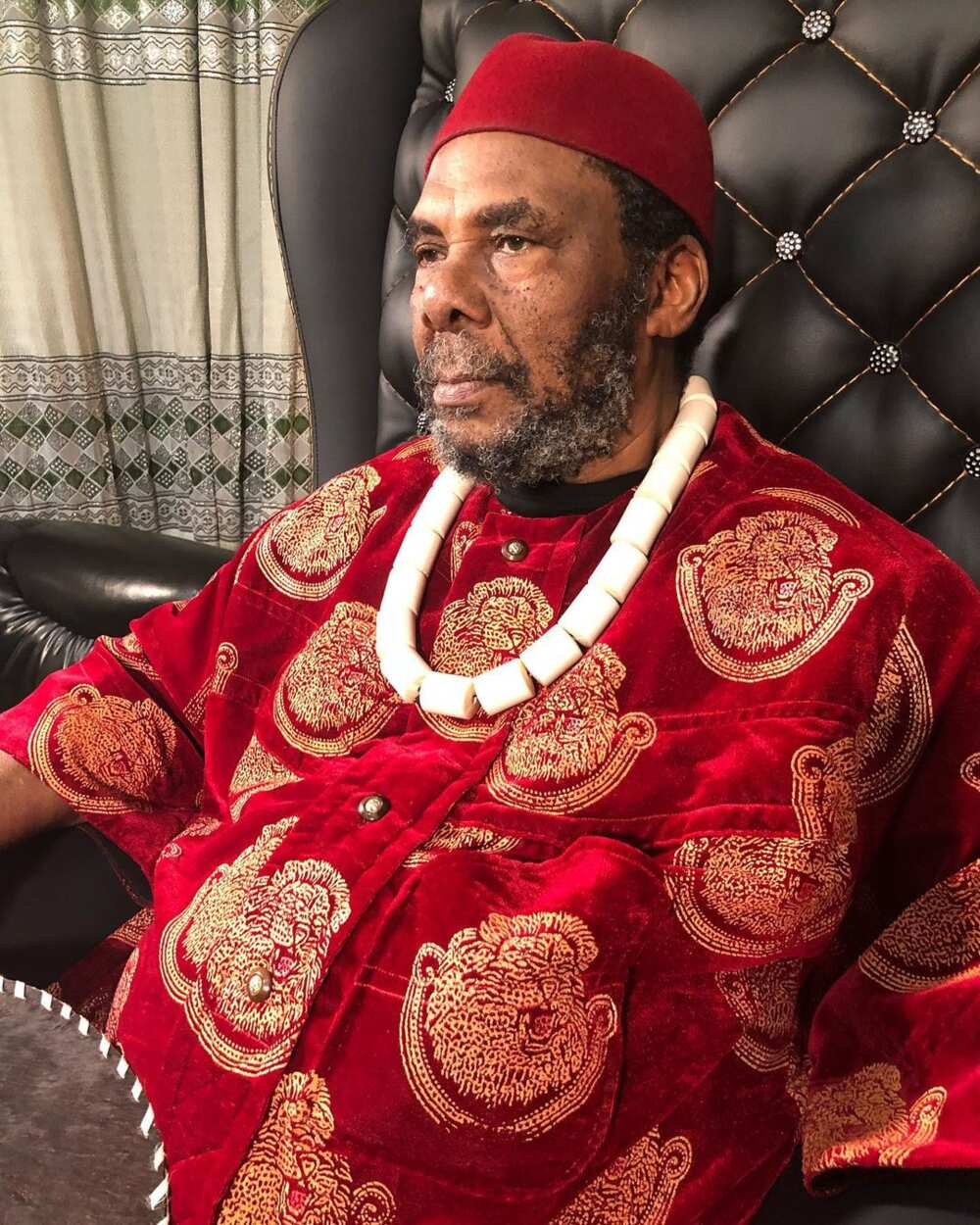 Even though he enjoys an incredible fan base across Africa and beyond, most of his fans do not know much about him. For instance, his age, family, and how he began his acting career. His biography here will give an insight into who he is.
Profile summary
Full name: Pete Edochie
Date of birth: March 7th, 1947
Zodiac sign: Pisces
Place of birth: Enugu, Anambra State, Nigeria
Nationality: Nigerian
Ethnicity: Black
Religion: Christianity
Profession: Actress, businessman, producer, and philanthropist
Marital status: Married
Pete Edochie biography
The famous actor was born on March 7th, 1947, in Enugu, Anambra State, Nigeria. He has a brother called Tony. Not much about his family background has been captured. Therefore, it is not easy to tell the names of his parents.
How old is Pete Edochie?
As of 2021, Pete Edochie age is 74 years. He celebrates his birth anniversary on March 7th every year.
Educational background
Pete grew up in Zaria, Kaduna, Nigeria, and went to local schools in the state. He began his primary education at St. Patrick's and later transferred to St. James Primary School in Zaria.
He finished his secondary school education at St. John's College. While in high school, he developed a passion for acting and was actively involved in drama activities.
Upon obtaining his senior certificate, he began working for the Nigerian Railway Corporation. Later on, he went to study in England and enrolled at the School of Journalism and Television.
Professional career
Pete is a true legend of the Nigerian film industry. He has worked his way up to the top and became one of the most recognizable and acknowledged actors in Nigeria and Africa. Since he started acting in the 1980s, he has appeared in multiple movies and has won many prestigious awards.
For Nigerians, Pete Edochie is a symbol of talent and dedication. His family has always been incredibly supportive of his choices. Below are some of the best-selling movies he has appeared in.
Rituals, 1998
Oracle, 1998
Full Moon, 1998
Narrow Escape, 1999
Lost Kingdom, 1999
Chain Reaction, 1999
Oduduwa, 2000
Set-Up, 2000
Zoza, 2006
Holy Ghost Fire, 2001
Light and Darkness, 2001
My Love, 2002
Battle Line, 2002
Egg of Life, 2003
Above Death: In God We Trust, 2003
Billionaires Club, 2003
Love And Politics, 2003
Super Love, 2003
St. Michael, 2004
Dog Meeting, 2004
My Desire, 2004
Private Affairs, 2004
No More War, 2005
The Tyrant, 2005
Price of Ignorance, 2005
Return of the Princess, 2005
Speak the Word, 2006
Simple Baby, 2006
Broken Curse, 2006
Divided Secret, 2006
Fair Game, 2006
Try & See, 2007
Evil Agenda, 2007
My Beloved Soon, 2007
Sunny My Sun, 2007
Greatest Harvest, 2007
Tears of Sacrifice, 2007
Tiger King, 2008
Test Your Heart, 2008
Naked Wrestler, 2008
The Superstar, 2008
Idemili, 2014
Mummy Why, 2016
Lion Heart, 2018
Trials of Ma'Pe, 2018
Night bus to Lagos, 2019
Foreigners God, 2019
Awards and achievements
Because of his fantastic talent and hard work, the Nigerian actor has won numerous awards. Here are some of them.
Movie Personality of the Year, awarded by City People Magazine in 1999.
Best Actor in Africa, awarded by Censors' Board in 2001 and 2003.
Member of the Order of the Niger, awarded by Former President Olusegun Obasanjo in 2003.
Special Recognition Award, Best of Nollywood (BON), and Lanre Hassan (Iya Awero), awarded by Former Governor Emmanuel Udaghan in 2013.
Lifetime Achievement Award, by the Africa Movie Academy Awards in 2013.
Industry Merit Award, by the Africa Magic Viewers' Choice Awards in 2014.
Life Impact Award, by the Times Heroes Awards in 2017.
How much is Pete Edochie net worth?
Considering his marvelous work in some of the most-watched Nollywood movies, it is indeed right to assume that he has made a killing out of acting. His net worth is estimated to be $3.8 million.
Pete Edochie wife and family
The Nollywood legend is happily married to businesswoman Josephine Edochie. She tries to stay away from drama and public attention. They have been together for 45 years, and their love has not withered since then, judging from Pete Edochie family pictures available online.
In some of the interviews, the journalists asked Pete if he ever wanted to cheat on Josephine with someone else. However, Pete responded that he did not because his wife is the only love of his life. He also said that she is the mother of his children, and he sees no reason why he should be unfaithful to her.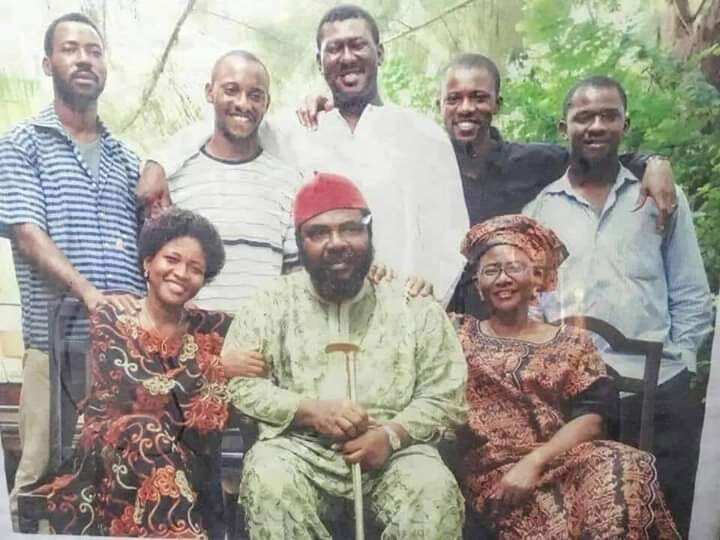 Pete is a family man, and he never really thought about parties and big events. He opened up about his marriage once, revealing his secrets of happiness. He gave some witty advice on preserving love and admiration:
You should always ask your partner about their day. It will soon become a habit, which will bring you closer because sharing everything is important. The partners have to trust each other.
Quarrels are acceptable between people who are together, but they should not be destructive. People cannot agree on everything, and they may have arguments, but it does not mean that you should leave this person. Always look for peaceful solutions to every conflict.
Every relationship is a great responsibility, and sometimes you will have to overcome your willingness to do something if this is what your partner wants to do. A strong relationship is where both partners care about the other's happiness and well-being. However, be honest with each other – if you feel uncomfortable with something, tell your partner about it honestly and openly.
You and your husband or wife should both have friends. These do not need to be your mutual friends. Each one of you needs your people to talk to and to hang out with. You do not have to do everything together and communicate with the same people.
Kiss each other often, especially before going somewhere or when you finally meet after a busy day. Pete Edochie says that he always kisses his wife goodbye when he will work in the morning and when he comes home in the evening.
You should not attend all the possible parties and events, especially if this is not what you want. Sometimes, you have to find some time to spend with each other, without anyone else. It will make you confide in each other more.
Treat each other's families like your own, and reach out to them. Your partner will be extremely pleased if you treat his or her family with love and respect.
Often say "I love you" because the power of these three words is excellent. It can make your partner's day and bring a smile to their face.
Take care of your beloved person during sickness. Everyone will appreciate when their partner is trying to ease their pain.
If your partner is busy, you should help them out with household chores. This way, your loved one will also help you when you are busy. Mutual help is a solid background for a strong relationship.
Being rude and making fun of each other, especially in public, is an absolute no. People who are in a relationship have to be respectful of their second half.
Try to be punctual and avoid arriving late for the dates and meetings. Coming late without a valid reason is an apparent disrespect for your partner's time.
When you are going traveling together, try to reduce complaints about minor things and stay positive. It would be much better if you turned every negative moment into a long-lasting joke instead of arguing with each other and ruining your companion's mood. Small moments are not worth growing into big quarrels.
Always protect your beloved person whenever someone is saying something wrong about them. In Pete Edochie's case, many people who were jealous of him or did not know him well said some unpleasant things about him, and his wife instantly pointed out that they were wrong.
Who are Pete Edochie sons and daughters?
Pete Edochie is one of those actors who managed to keep up an excellent career and preserve happy family life. He has six grown children with his beloved wife Josephine, and some of them already have families and kids of their own.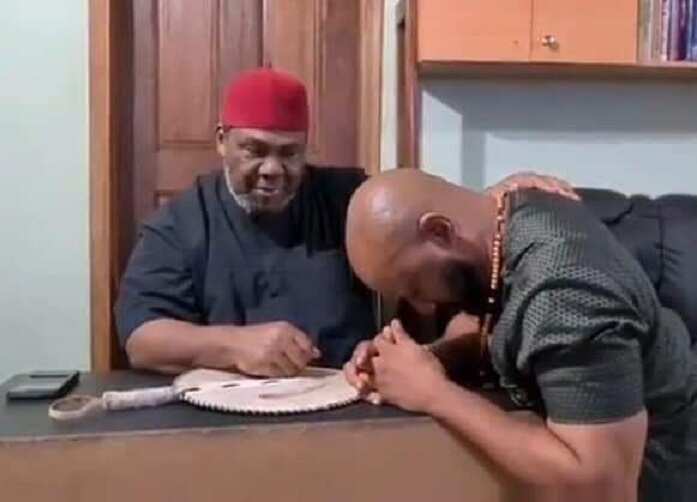 Who are the five sons of Pete Edochie? Their names are Leo, Yul, Linc, Gene, and Uche Edochie. The actor has one daughter.
Which Pete Edochie son is an actor?
Like their father, some of Pete Edochie children have followed in their father's footsteps. They are popular actors known for best-selling Nollywood films. The names of Pete Edochie sons, who are actors are Yul and Linc Edochie.
Is Pete Edochie related to Rita Edochie?
Rita Edochie has often been confused by so many fans for being the veteran Nollywood actor's wife. They share the same surname, but there is no romantic relationship between them.
However, she is married to Pete's brother - Tony Edochie. The couple shares four lovely children out of the marriage.
Controversies in his career
Like most people in showbiz, his career has not been scandal-free. In 2005, he, alongside other actors were banned for a year by the Actors' Guild of Nigeria. They were accused of collecting huge fees from producers due to their A-list celebrity status.
The suspension slapped on these actors was seen as doom in the Nigerian film business. However, the actors are back in filming. The other Nollywood stars affected include Genevieve Nnaji, Omotola Jalade Ekeinde, Nkem Owoh, Ramsey Noah, Stella Damasus Aboderin, and Richard Mofe Damijo.
Social media presence
Despite his advanced age, the Nigerian actor is an active member of the social media fraternity. He has an incredible following of 137k followers on Instagram.
Nigerian actor Pete Edochie is undoubtedly one of the most celebrated actors in the country and beyond. His impressive performances have earned him a massive fan base. He is a role model for many young and upcoming actors and actresses.
READ ALSO: Olusegun Obasanjo biography: age, education, net worth, children
Legit.ng recently published an article on the biography of Olusegun Obasanjo. He is a popular Nigerian politician who also served as the country's President.
Olusegun's achievements in the military and politics are admirable. He a voice to reckon with among leaders worldwide. Here is his biography to provide an in-depth look at his education, career, and family.
Source: Legit.ng