StarTimes is the subscription-based television service that revolutionized Pay TV in Nigerian market with its very affordable subscription packages. Below are the StarTimes subscription packages available in 2018.

StarTimes is a Chinese owned multinational media company which provides digital television technology. They have a strong presence not only in Nigeria but also in Africa. They provide both digital terrestrial television (DTT) service and satellite television service. StarTimes has become one of the leading digital television operators in Africa because of their very affordable subscription packages. Their arrival in Nigeria made it possible for every family to be able to afford Pay TV.
StarTimes Nigeria was initially known for their Digital Video Broadcast on Terrestrial technology which does not require a satellite dish installation. This service was available in Abuja, Lagos, Kano, and Port Harcourt. They have launched their satellite television service in Nigeria which has made their services available in more cities in Nigeria.
StarTimes subscription packages
READ ALSO: How to recharge Startimes online in Nigeria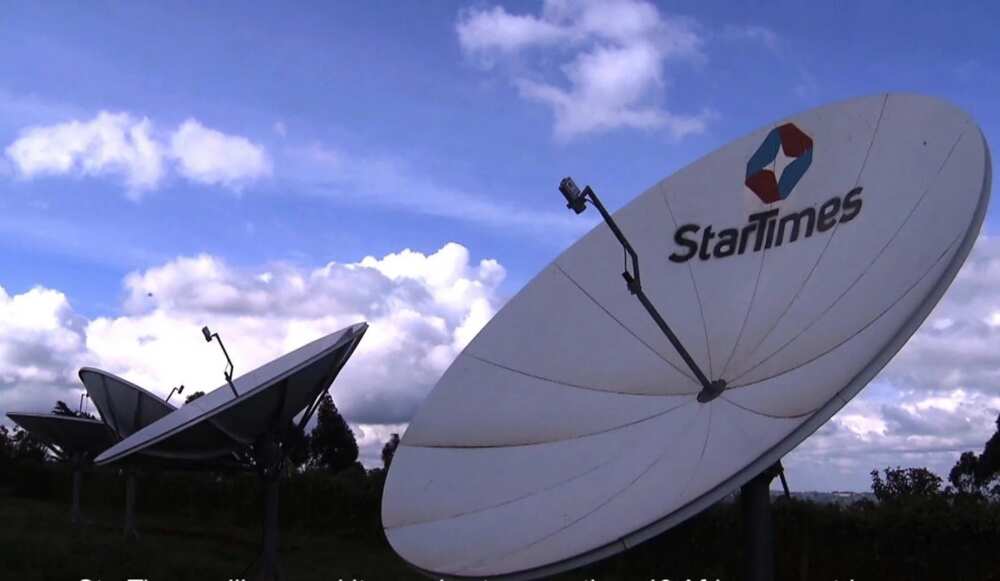 Antenna (Digital Terrestrial Television Service) packages
Based on the information available on StarTimes website, there are four available DTT StarTimes packages available in Nigeria.
1. StarTimes NOVA Bouquet
NOVA bouquet is the cheapest StarTimes subscription available for Nigerians. It is a special bouquet, and it is the most affordable Pay TV subscription available in Nigeria. NOVA bouquet costs 900 Naira per month and offers more than thirty channels. Some of which include CCTV News, AIT, Child Smile, Channels TV, Cool TV, Dove TV, Galaxy TV, E-STARS, IQRAA, MITV, LTV, NTA ENTERTAINMENT, ORISUN, NTA Sports 24, REAL STAR, Star Dadin Kowa, Silverbird TV, STAR KUNGFU, STV GUIDE, Star Zone, TVC News, TVC, and Wazobia TV.
2. StarTimes Basic Bouquet
The StarTimes Basic bouquet is the next affordable StarTimes subscription package to NOVA bouquet. Monthly subscription price is 1300 Naira, and it offers more than forty channels. The channels include all channels available on Nova bouquet plus the following channels: Aljazeera, AMC, AMC MOVIE, AMC-Nigeria, ANIMAUX, BBC World News, CORE TV NEWS, Da Vinci Learning, DTN, eTV, FARIN WATA, MCS Extreme, Nickelodeon, Nigezie, NTA Entertainment, Star Chinese 2, Star Novela E1, Star One, TBN, Wap TV.
3. StarTimes Classic Bouquet
The StarTimes Classic bouquet is a subscription package that offers more entertainment. This package costs 2600 per month. It offers more than seventy channels. It has all the channels available on Basic bouquet plus the following channels: AMC Series, AMC MOVIE, AIT, BET, CCTV 9 Documentary, CCTV 4, CCTV News, Child Smile, Channels TV, Cool TV, Discovery Science, E! Entertainment, Dove TV, E-STARS, Eurosport News, Fox News, Fox Sports, Fine Living, MTV, Base, Galaxy TV, GET TV, IQRAA, Iroko Play, JIM JAM, LTV, MITV,Nature and History, NBA TV, NTA Sports 24, NTA Entertainment, ORISUN, POP, QYou, REAL STAR, Silverbird TV, Star Africa 2, Star Bollywood TV, Star Dadin kowa, STAR KUNGFU, Star Sport 2, Star Zone, STV GUIDE, Tiwa'n'Tiwa, TLC, Trace Sport Stars, TVC, TVC News, and Wazobia TV.
4. StarTimes Unique Bouquet
StarTimes Unique bouquet is the most expensive Antenna StarTimes with a monthly subscription cost of 3,300 Naira. This subscription offers more than ninety channels. It has all the channels available on Classic bouquet plus the following channels: AMC MOVIE, Baby TV, BET, Bloomberg Television, Crime Explorer, Fashion TV, FOX, Fox Sports 2, FX, iroko World, MSNBC, Nat Geo Gold, QYou, Star Gold, Star Movies 1, Star Plus, Star Series E1, and True Movies 1.
StarTimes Satellite Dish Subscription packages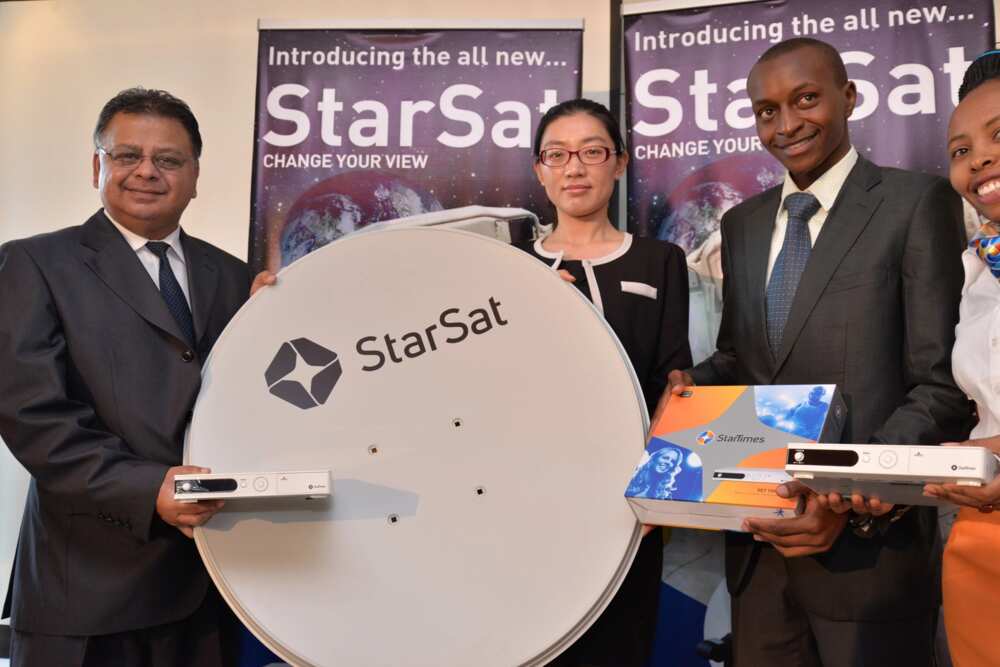 Based on the information on their website, as at the time of writing this article, StarTimes now offers satellite television service in Nigeria. There are three subscription packages available:
StarTimes Nova – Monthly subscription cost 1,300 Naira.
StarTimes Smart – Monthly subscription cost 2,600 Naira.
Startimes Super Bouquet – Monthly subscription cost 3, 800 Naira.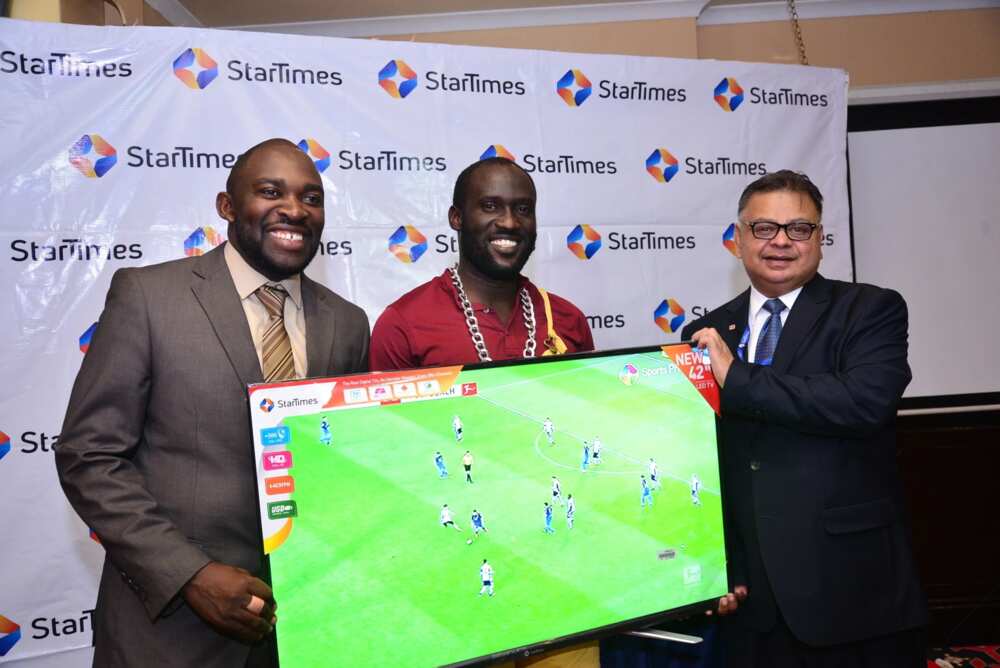 Startimes products
10m External Antenna – Outdoor Antenna which is weather friendly. It costs 1,900 Naira.
StarTimes SD Decoder – 4,500 Naira
SD DTT decoder plus Antenna – 5,900 Naira
ST DTH (Satellite Television) S2 Decoder – 7,900 Naira
ST DTH S2 Decoder with dish and accessories – 11,900 Naira.
Combo Decoder – The decoder supports both the Digital Terrestrial Television (DTT) Service and the Satellite Television (DTH) Service. It costs 5,900 Naira
StarTimes HD Decoder - Get the most out of the StarTimes HD Television with the all-new StarTimes Light HD DVB T2 Decoder. It costs 7, 500 Naira.
StarTimes TV – 24 inches - StarTimes also offers television which customers can buy at affordable price. This costs 39,900 Naira.
StarTimes 32 inches Ultra Slim HD LED Television – 69,000 Naira.
StarTimes 40inches FHDTV - Startimes three-in-one Digital LED TV and it costs 109,900 Naira.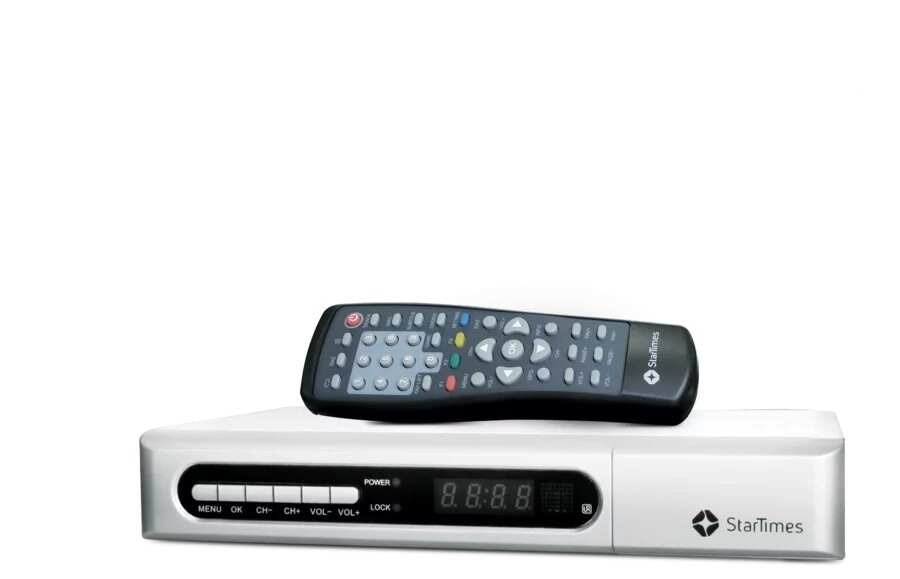 For more information, you can visit StarTimes website at www.startimestv.com or contact a StarTimes dealer shop close to you.
READ ALSO: How to recharge Startimes with mobile phone?