Quinn Lundberg bio: What do we know about Zach Galifianakis' wife?
Getting married to Hollywood actor and comedian Zach Galifianakis put Quinn Lundberg in the spotlight, even though she is one who prefers a private life. Lundberg came from a middle-class family and was never used to fame. Her background impacted greatly on her personality, which is why she has devoted most of her life to charitable courses. Even as she tries to keep her life private, there are bits here and there that paint a picture, albeit a faint one, of who she is.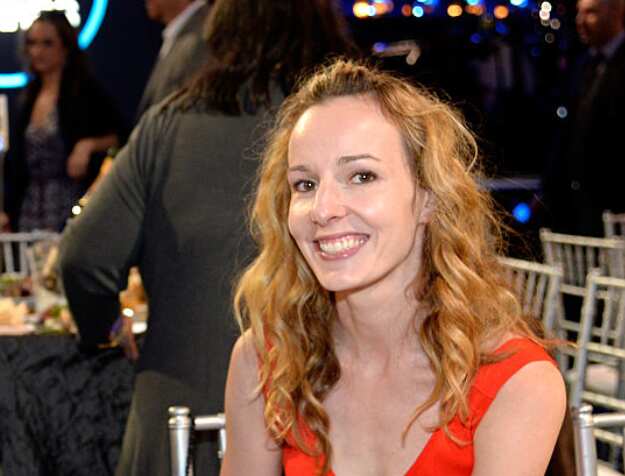 In a world where wives of celebrities capitalize on their marriages to grow their image and riches, Quinn Lundberg, who is Zach Galifianakis wife, is a reminder that not all people are motivated by money or fame.
She is a beautiful woman and could have chosen to use her husband's influence and become an actress, but instead, she opted to focus on her work and charity. That said, there is more to Quinn Lundberg than being a celebrity wife, businesswoman, and charity enthusiast.
Quinn Lundberg profile summary
Name: Quinn Lundberg
Date of birth: 1983
Place of birth: Alberta, Canada
Age: 37 years old
Spouse: Zach Galifianakis
Occupation: Businesswoman
Quinn Lundberg bio
The businesswoman was born into a middle-class family in Edmonton, Alberta, Canada. How old is she? Quinn Lundberg age is 37 years old.
She had a passion for dancing and hiking from a very young age.
She is famous for her work in charity and being the wife of Zach Galifianakis. She co-founded Growing Voices charity.
She graduated with a certificate in International Conflict Resolution from CUNY Baccalaureate Program in New York. She also has a degree in Public Policy to help herself with her work.
It was while studying that she met her future business partner, Melissa Leschuck. There is no information available about her family background other than that she is the cousin to Charlie Clarke, Mayor of Saskatoon, Saskatchewan in Canada.
Career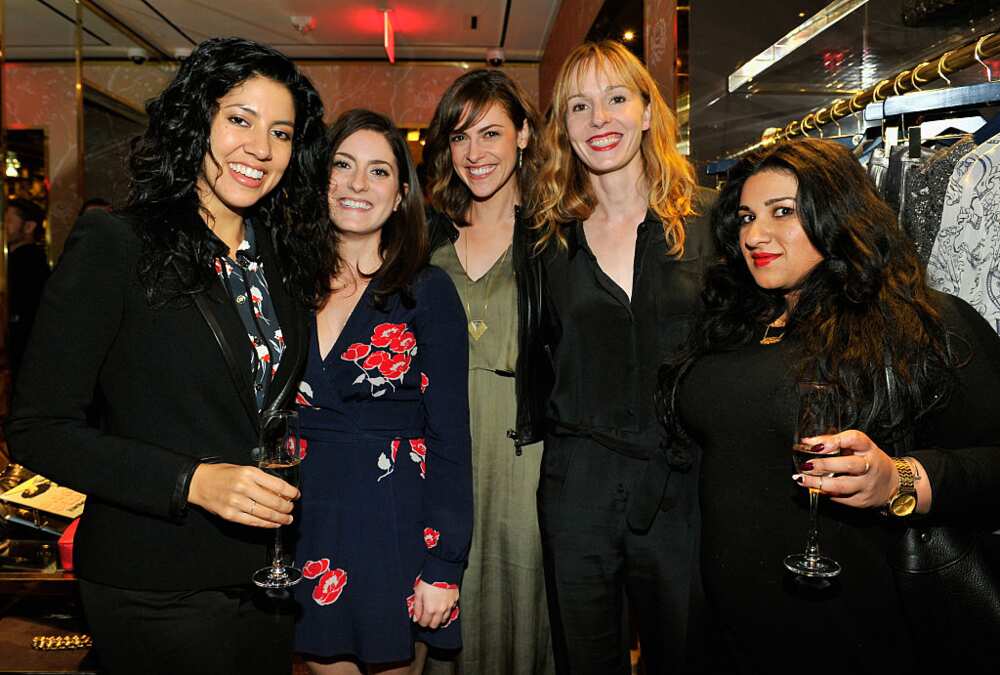 After graduating in 2011, she volunteered with UNICEF as part of the web production unit. She was also active in ballet, having learned to dance from a young age. Lundberg then took some time off to explore her passions, such as backpacking around the world.
She visited several 3rd world countries, and it is that experience that gave her the idea of Growing Voices charity. When she returned to the US, she teamed up with her former study partner Melissa Leschuck to start the charity.
Lundberg's charity aims to help underdeveloped communities. This is through the support of businesses and trade from within as opposed to just giving money without empowering them. The charity encourages and works with local business owners to better themselves through skills that can make their businesses sustainable.
The headquarters of the charity is in Los Angeles. Some of the specific projects she has undertaken include the building of a community centre in Malawi and advocacy against domestic violence in North Carolina.
Husband
Quinn's husband, Zach Galifianakis, has been popular since 2001 when he was featured in a Comedy Central Presents special, in the process paving the way for him to start his show called Late World with Zach.
By 2009, his fame had reached an international audience. He was featured in The Hangover, the first of a trilogy of films. This opened the way for roles in more high-profile projects such as Due Date, The Campaign and Birdman.
In the year 2015, Zach was the recipient of a Primetime Emmy Award for his series Between Two Ferns with Zach Galifianakis.
Wedding
Zach Galifianakis Quinn Lundberg relationship has lasted a couple of decades as they have been sweethearts since their teenage years. Lundberg and Galifianakis got married in 2010 at a private 30-minute ceremony that was held in Canada.
It is believed the newlyweds then held a reception at a nearby restaurant.
Lundberg has, in the past, stated that although she supports her husband's work as an actor, she is not a fan of the celebrity status that comes with the job because it makes it difficult for her to live her life the way she wants to.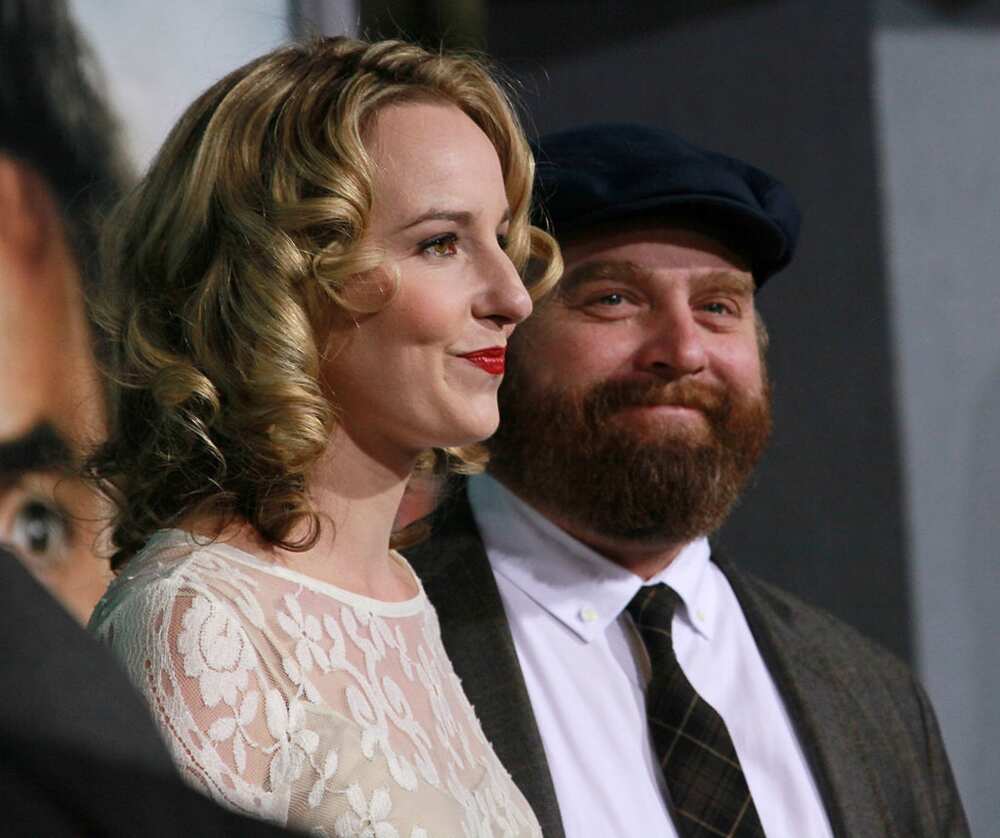 Quinn Lundberg baby
Zach Galifianakis and Quinn Lundberg have two boys together. Their first son was born in September of 2013 while the second was born on the 7th of November, 2016 and he was named Rufus Emmanuel Lundberg. The couple has kept their children away from the spotlight.
Facts about Quinn Lundberg
During their private wedding, they requested their guests not to get them lavish gifts but instead send donations to Lundberg's charity organization.
Zach Galifianakis family lives on a farm in Sparta, Alleghany County, North Carolina.
Her charity organization does projects in third world countries such as Afghanistan, Bosnia and several African countries.
Lundberg is also the founder of another charity called Loom that helps women and children considered to be at risk.
Being Quinn Lundberg is like living two different lives at the same time. She is the wife of a celebrity, and she is popular herself, but on the other hand, she does not have social media accounts because she likes a quiet private life. This gives her personality a certain magnetism that has made even more people fall in love with her.
READ ALSO: Tom Hopper biography: age, height, wife, movies and TV shows
Legit.ng recently reported about the life of popular actor Tom Hopper. Many know him as Dickon Tarly from HBO's Game of Thrones, the Roman soldier Arminius from Barbarians Rising or as Luther Hargreeves, his latest role, which he plays in The Umbrella Academy.
Tom Hopper is an actor, activist, father, and husband with a lot of achievements. He is just 35 years old, and he has managed to appear in high-ranking theatre productions, movies, and TV shows. If there is a person to watch out for, it is Tom. His future is definitely looking bright.
Source: Legit.ng