Modern Yoruba names and meaning
Choosing a name for a baby is very important. Modern yoruba names will certainly help! During the period of nine months many couples enjoy preparing for the baby or babies. This period gives them time to practice becoming parents if it is their first time, stock up on all the things they will need for the baby or babies and most importantly deciding on the name they want to give to their child or children. We will be exploring the Yoruba tradition of naming children and the most uncommon names along with their meanings. To learn more, continue reading this article.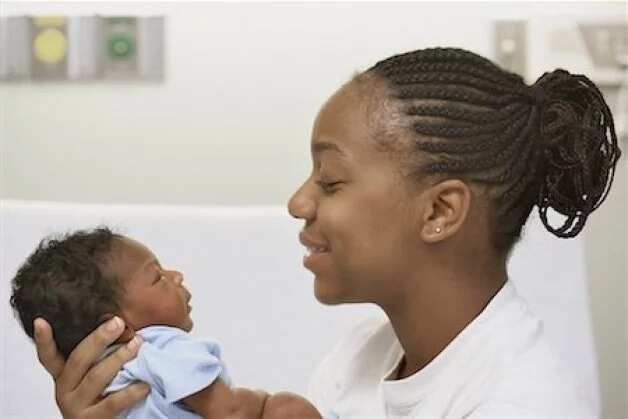 Parenthood is an amazing and breath taking experience, take it from me. It is a great feeling when you are having a child for the first time and even better the second time around. To be a parent is a huge blessing and something you should most definitely look forward to.
The Naming Tradition in Yoruba
In Yoruba, unlike many other cultures in and out of Africa, the newborn child is named eight days after birth. The naming of this child or of these children are much like a celebration in which the family and friends come to celebrate both the mother and child or children. At such a ceremony, the parents are not the only persons who have a say in the naming of their child.
Grandparents and close relatives also give the newborn(s) a name that is of their preference and one that they will use to address the child for the rest of its life. The entire process is meaningful and well thought out, names should represent the child's personality and behavior and in a lot of cases it depicts the environment into which the child was born or complications that might have been faced.
The naming of a child can be broadly put into two categories: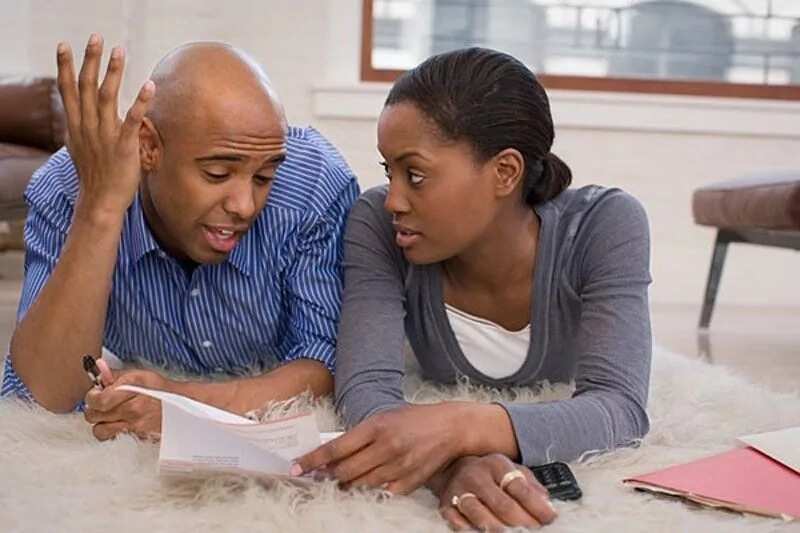 Predetermined Name - This name is based on what the family thinks the child's faith is to be. Sometimes thought to be brought from heaven
Birth Name- This is the name or names presented by parents and family members after the birth of the child at the ceremony.
Name selections are based on more other factors, some of which include, but are not limited to the following:
Order of birth in the case of twins, triplets, quadruplets etc;
The day they were delivered into the world;
Destiny or Faith;
Time of birth, whether it is in the day or at night;
In honor of an ancestor or an elder in the family or loved one;
Appearance.
READ ALSO: Lovely photos from Lanre Makun's twin babies naming ceremony.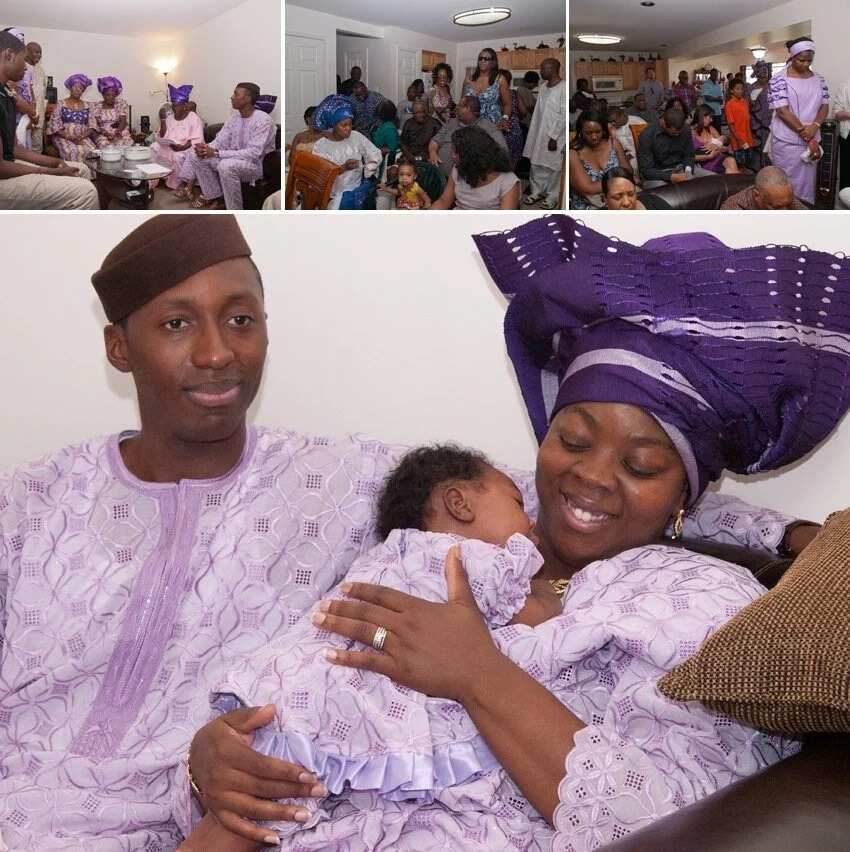 Uncommon Yoruba Names
It is no surprise that some of us prefer names that are a bit more unique and not so popular. Presenting a child with a name that is uncommon or less popular, but still modern, helps to set the foundation for a more creative and independent individual, who continues to be guided on the right path of life. A person will be strong and exhibit powerful leadership and bravery.
The sense of not having a popular name like Doyin, Awelewa, Diso, Lasun or even Aralamo is a great feeling, especially in the long run. Uncommon names also carry less stereotypes, so there is less likelihood that your child will face scrutiny for the behaviors of other persons who may share the same name.
Below we have created a list of some traditional names and meanings, each of which falls under either: uncommon yoruba male names, uncommon yoruba female names, uncommon unisex yoruba names or modern yoruba names. It should be noted that comparing the popularity or how frequently you hear a name or some names in your area can also help in your selection.
The less frequent the name is in your region, the more uncommon it becomes. Also, even though each name is categorized by gender, the decision to use a name and its meaning despite its so called gender is up to you.With that being said, we hope you enjoy finding new discoveries below, their meanings and the positivity surrounding each of them!
Uncommon Yoruba male names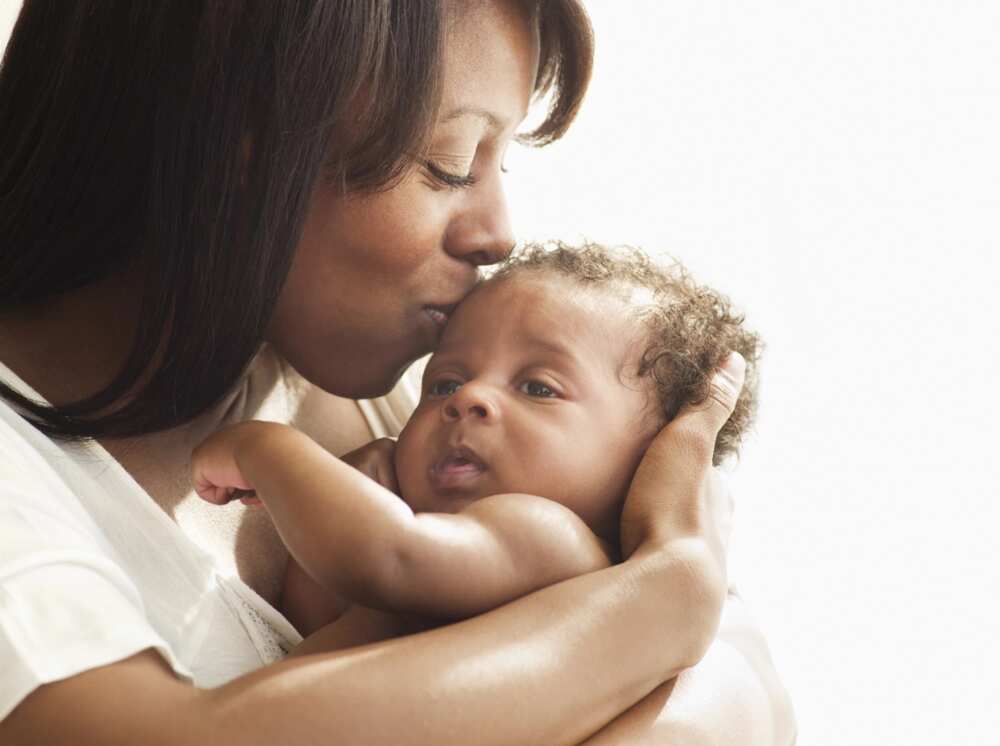 Abimbola
Abioye
Adegoke
Adisa
Amadi
Ayokunle
Babatunde
Bamidele
Bankole
Bayode
Bayowa
Damola
Durojaiye
Durosinm
Enitan
Esupofo
Fiyifolu
Folami
Folarin
Folu
Idogbe
Iles
Inioluwa
Iranola
Iseoluwu
Jesutosin
Jimoh
Jokotad
Kasimawo
Kikelomo
Kofoworade
Matanmi
Mayowa
Majemuoluwa
Mobo
Mofogofolorun
Mokolade
Mojirayo
Moyosoreoluwa
Naade
Obafemi
Odunuga
Odunuga
Ogunjobi
Olabode
Oladimeji
Oladosu
Olafimihan
Olamilekan
Olaoluwamuyiwa
Olapoju
Olukayode
Olumide
Olushola
Oluwafemi
Oluwasanmi
Oluwatofarati
Omoloro
Omotola
Osun
Oyedoyin
Seriki
Shakele
Shoyebi
Sijuwade
Similoluwa
Sunmoluwa
Tayo
Tejumola
Tiwa
Tiwalade
Tokunbo
Toluwalase
Tomori
Yele
Uncommon Yoruba Female names and meaning
Abeni - we requested for her and we were blessed with her.
Adaoma - a good and virtuous lady.
Adaora - daughter of all.
Adefolake - your wealth supports us.
Adenike - the crown needs to be pampered.
Aderiyike - the pampered crown.
Adetutu female - the crown is gentle and patient.
Adunni - a daughter of the sweet person.
Aega - a palm bird, tiny bird.
Atinuke - one who has been taken care of right from the conception.
Ayobami - wealth meet me, one asking for wealth.
Ayokunumi - i am overwhelmed with wealth.
Ayomisioluwakonita - the joy of the lord will never diminish in my life.
Ayoola - the joy of wealth.
Ayotola - joy is enough wealth.
Ayotoluwafunmi - the joy that the lord has given me.
Ayotundun - a yoruba term, meaning joy is sweet.
Ayowonuola - a yoruba term, meaning joy enters wealth.
Ayowunmi - a girl who loves joy.
Bere - first daughter of the family.
Bidemi - born awaiting me.
Bimpe - one who is gorgeous and beautiful.
Bisi - she who is a first-born daughter in the familyю
Bmidele - a yoruba term meaning follow me home.
Bodunde - came with christmas or one who was born during christmas.
Bolanle - one who finds wealth at home.
Bolatito - a yoruba term meaning how joy sanctifies me.
Boluwaji - rise up with lord.
Boluwatife - as god wishes, one who follows the will of god.
Bosede - a daughter that came to world on Sunday.
Bunmi - to be my gift.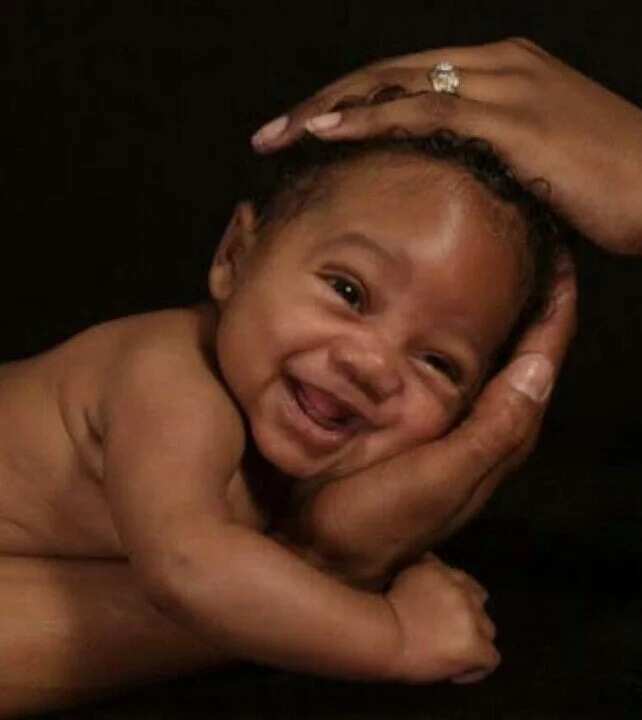 Busayo - add to the joy.
Dideoluwakusidede - the coming of the lord is at hand.
Diekololaoluwa - god's blessing isn't small.
Diekololaoluwalayemi - the wealth of god in my life cannot be measured.
Doyinsola - my wealth is sweet.
Ebunoluwa - the god's gift.
Emilohi - only god is great.
Emiola - the honorable one, or an honorable man.
Eniafe - a beloved man.
Eniiyi - a person of integrity.
Enitan - person of the story or person with a history.
Eriifeoluwa - the evidence of god's love.
Eromidola - my thought has become wealth.
Eyitope - this is worthy for praise.
Fadekunmi - add crown to me or add crown for me.
Fehintola - yoruba term, meaning rest the back on wealth.
Feyisayo - use this as joy.
Feyisetan - a yoruba term meaning use this as history.
Feyisola - a girl who always has the blessing of her parents on her, my blessing.
Fiayosemi - the one who has molded her parents with joy.
Fibikemi - yoruba term meaning bless me with your birth.
Fisayo - god has added me to my joy.
Folake - one who is taken care with wealth.
Folaoluwashade - the wealth of god is my crown.
Folasade - yoruba term meaning honor confers a crown.
Folusho - god cares, one who is always under god's protection.
Fowoke - a girl who is pampered with money.
Foyinsola - yoruba term meaning add honey to the wealth.
Funmilayo - gift of god or god has brought me joy.
Fyiynfoluwa - give praise to god. A person who never forgets to praise god for everything.
Gbemisola put me on a pedestal of honor.
Gbemisola - yoruba term meaning carry me into wealth.
Gbohunmi - god has heard my cry.
Gbolahun - show the wealth.
Gboyega - carry the glory high.
Ibidolapo - a term used for a child whose birth brought the wealth together.
Ibidun - the birth was sweet.
Ibilola - a girl who is born in riches.
Ibironke - the family will love this child.
Ibukun – blessings.
Ibukunade - the blessings have come to me.
Ibukunoluwa - the blessings of god.
Idowu - a daughter who is born after twins.
Ife – love.
Ifedayo - love has turned to joy.
Ifede - love is here.
Ifedolaoluwa - god has blessed our love.
Ifedolapo - wealth has been mixed with love.
Ifejesukristi - the love of jesus christ.
Ifelayo - love is peace.
Ifeoluwadolapo - god's love has brought us wealth.
Ifesowapo - love has joined us together.
Ifetundun - love is sweet.
Ifeya - love, a lovable woman.
Ikeoluwa - one who is under the constant care of god.
Ileara - a healthy child.
Ilerioluwa - the promise of god.
iretilouwa - waiting on god.
Iretomiwa - blessing has come to me, a girl who has brought blessings to her family.
Isoken - one who is contented with her destiny.
Itunu – consolation.
Iyabo - mother has come.
Iyawa - ability or skill, a skillful woman.
Jadesola - come out into wealth.
Jadesolaoluwa - one who has come out to the wealth of god.
Jaiyeola - one who is enjoying a wealthy life.
jaiyesimi - female - let the world rest.
Jesulayotimoni - jesus is the joy i have.
Jibola - a child born with wealth.
Jolasun - let the wealth come forth.
Mojisola - wake up to wealth.
Omolara - one who has a child has family; is never alone.
Simisola - rest in wealth
Temitope - i give thanks (to god).
Titilayo - joy/happiness for ever.
Yejide - in the image of the mother (looks like the mother or one of the grand mothers)
Yewande - mother or grand mother has returned.
Uncommon Unisex Yoruba Names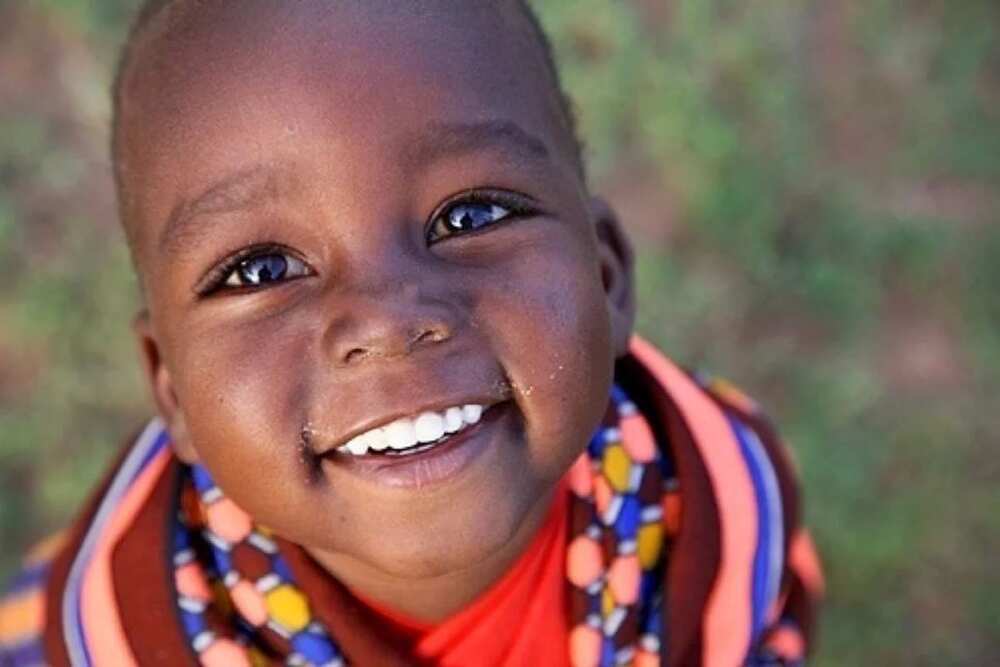 Gbohunmi - M/F - God heard my cry
Gbolahun - M/F - Show the wealth
Ifedapo - M/F - Love came together
Ifedayo - M/F - Love has turned to joy
Enitan - M/F - A person with an history
Bidemi - M/F - Born awaiting me
Boluwatife - M/F - The will of God
Akanni - M/F - The first one
Akintoye - M/F - Strength is enough title
Anuoluwapo - M/F - God's mercies are in abundance
Atinuke - M/F - Taken care of from conception
Ayokunumi - M/F - I am overwhemled with wealth
Ayoola - M/F - The joy of wealth
Ayotola - M/F - Joy is enough wealth
Adewunmi - M/F - I desire the crown
Adeyemi - M/F - I am worthy of the crown
Aderounke - M/F - The crown has one to pamper it
Adetola - M/F - The crown can be measured to wealth
Ademuyiwa - M/F - The crown brought this.
Which name would you like to choose for you baby? Which one would you choose for yourself? Let us know!
READ ALSO: Unique Delta Igbo names and meaning
Source: Legit.ng