Ibibio traditional attire
Without a doubt, you have seen a lot of different traditional attires of African tribes. But still, you have never seen so AMAZING as the Ibibio traditional attire for men and women!!!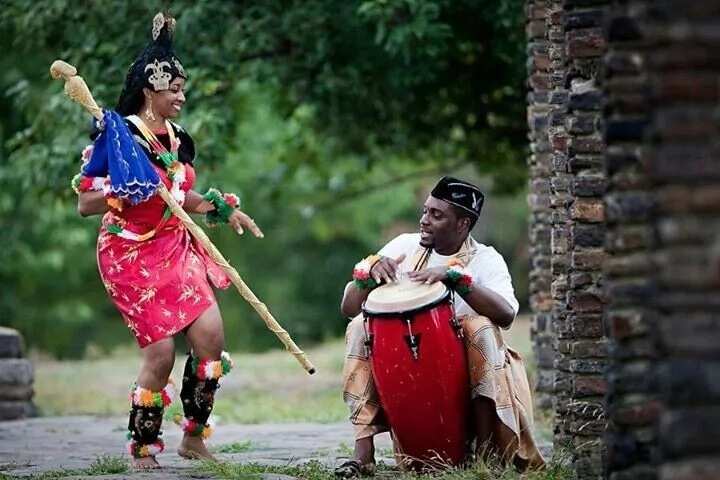 Ibibio nation
In general, Ibibio is an ethnicity, which is basically located in the southeastern part of the Nigeria. They are supposed to be one of the oldest Nigerian tribes, and what is more, it is one of the not-so-well-known tribes that dwells in the country.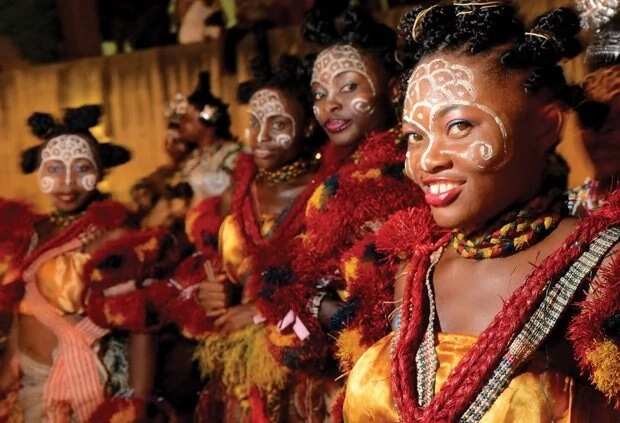 The Ibibio culture is splendidly rich, and moreover, Ibibio people still follow almost all their traditions and beliefs which were introduced by their ancestors. When it comes to their choice of fashion, we can say that they prefer traditional attires. Especially when it comes to a special occasion (such as a wedding or any of such event).
READ ALSO: Plain and pattern DaViva styles
Traditional attire for men
Usually, Ibibio male traditional attire contains several parts. They are:
- the traditional wrapper (Usobo);
- the chieftain shirt;
- accessories.
So, Usobo, a traditional wrapper, is usually worn by men to Ibibio wedding ceremonies and events. It is an ankle-long chunk of fabric, that is wrapped to have a skirt-like look, with some traditional adornments on it. Also, the conventional chunk of fabric are also used by the other ethnicities, such as the Efik and Oron tribes.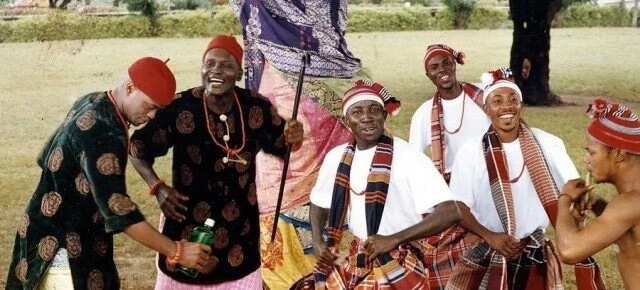 As for the chieftaincy shirt, it is an important part of the Ibibio mode of dressing for men. Usually, it is made out of a plain fabric and often has some sort of design on the chest area. The length of these shirts is bigger than the standard one. It can reach up to the knees, and there are usually slits on both sides. Ibibio men often shorten their shirts' sleeves up to the elbows.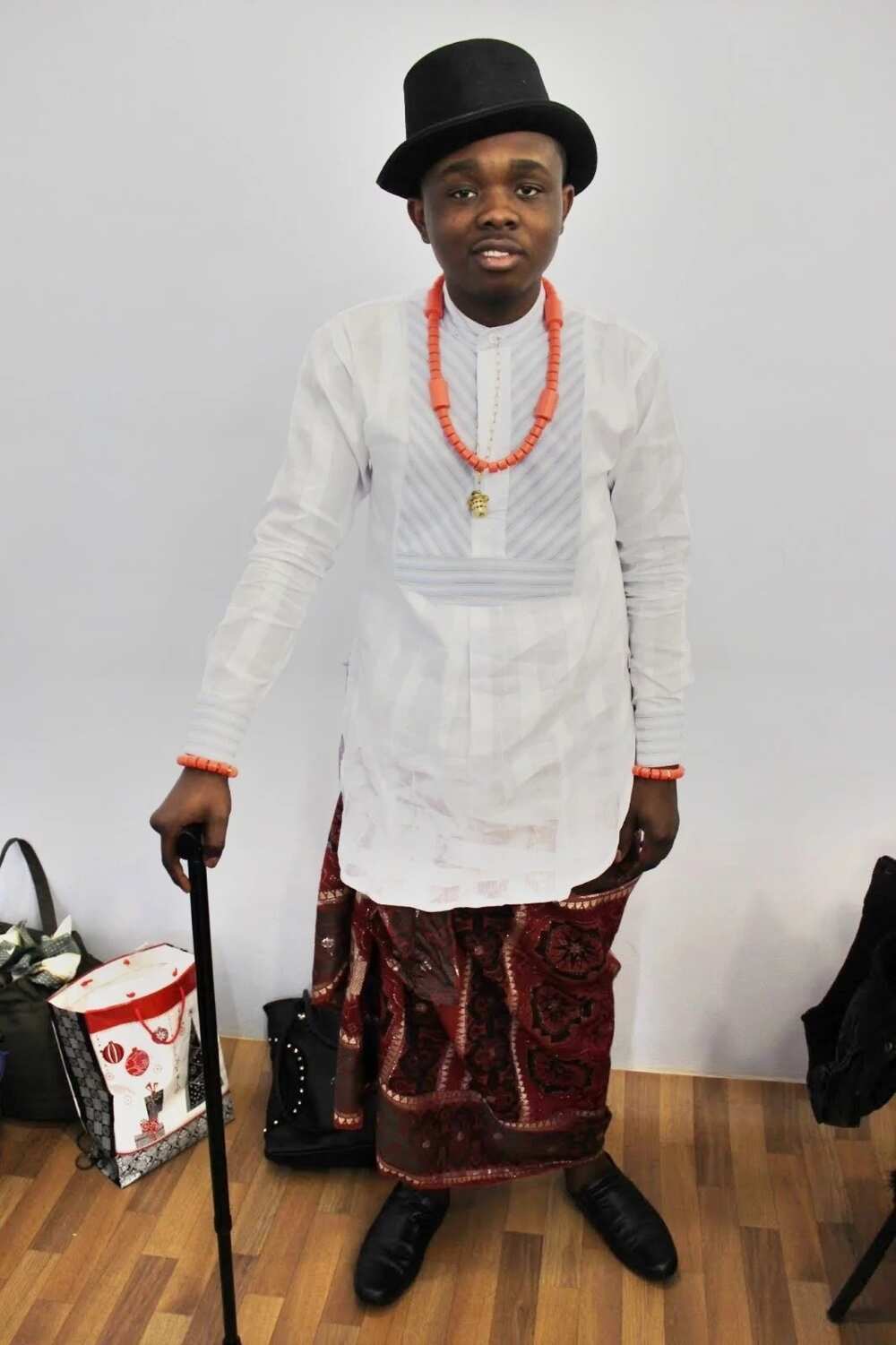 Speaking of special accessories for the Ibibio male traditional attire, we can point out a few of them such as traditional caps, hats, canes, beads and other kinds of adornments.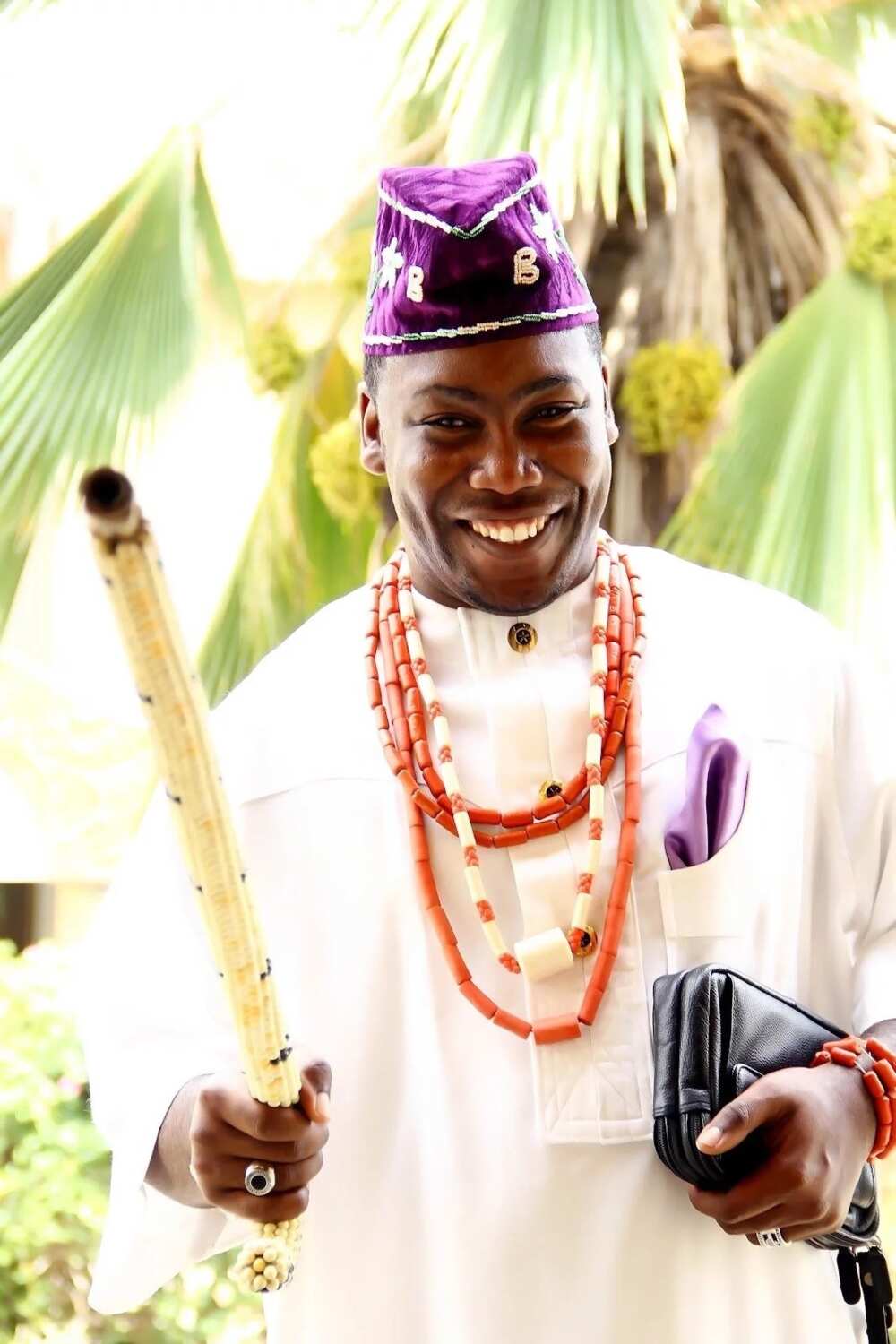 Traditional attire for women
Have you ever seen the Ibibio female traditional attire? To say it is beautiful is an understatement. It is very gorgeous, exclusive, graceful, and magnificent. It usually consists of several parts:
- the short sleeveless blouse;
- the traditional wrapper;
- accessories.
The blouse often come in a few different variants. You can choose the color and style of your blouse depending on taste. Usually, we can see blouses with completely open shoulders, or that are held with straps, or that look like a shortened shirt. By the way, they can be adorned with various adornments.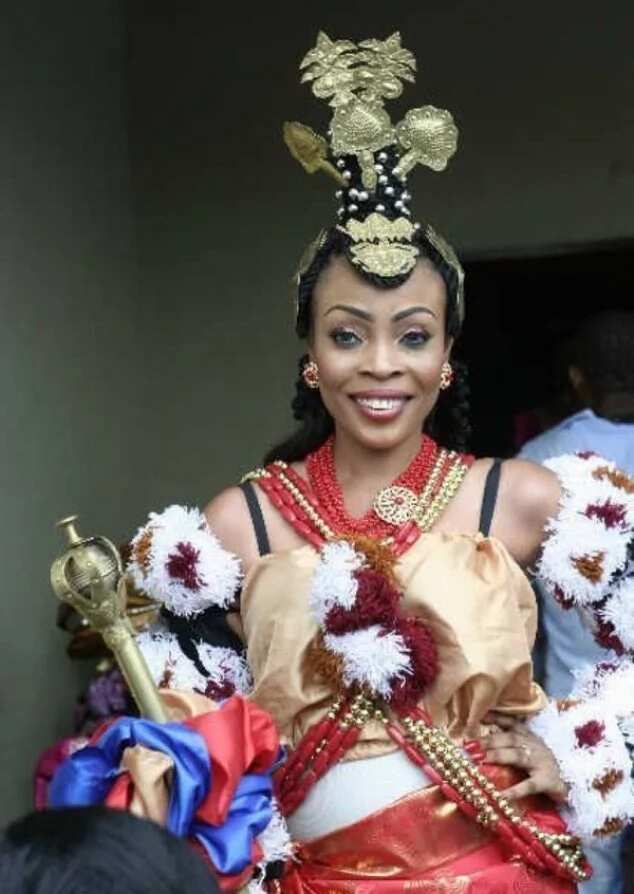 As for the women traditional wrapper, nowadays, it is rather popular in Nigerian fashion. Also, if you put on the wrapper with the blouse, it almost looks like a dress. Sometimes, Ibibio women prefer this type of attire instead of an actual dress.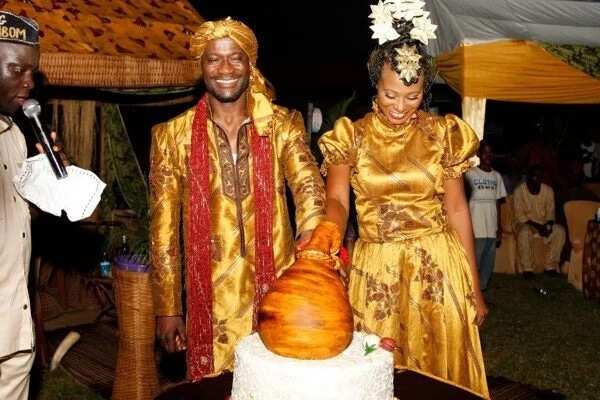 What about accessories? As a rule, Ibibio women have two kinds to wear gala (a kind of Ibibio female traditional headwear) or they can choose to make unusual and very complicated hairstyles. If they choose to make the hairstyle, they usually decorate it with the beads as well.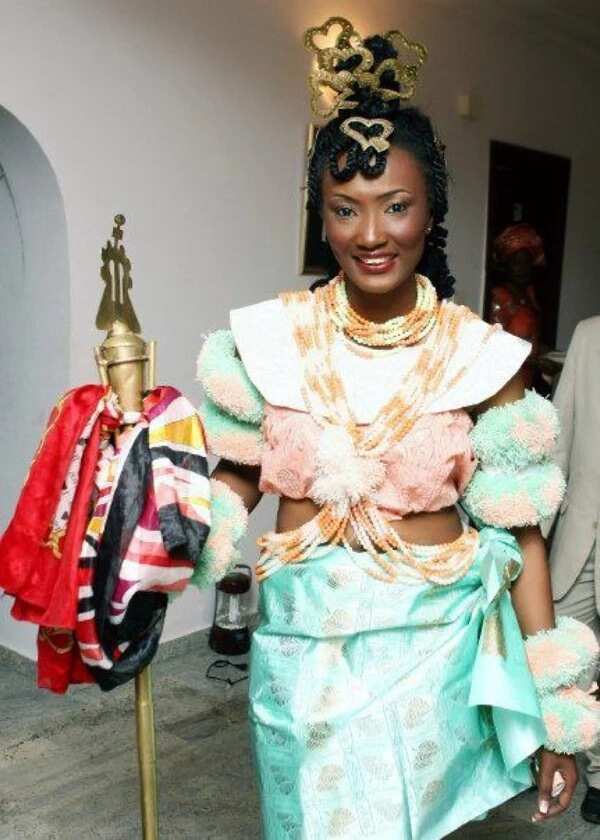 As you already know, Nigerian native styles come in various styles and are amazing. Each tribe has its own culture and traditions. And when it comes to the topic of traditional attire, you can see that the Ibibio variant is one of the best. It is rather unique and looks very fashionable and gorgeous.
READ ALSO: The latest hairstyles in Nigeria 2017
Source: Legit.ng