Latest lace gown styles in Nigeria
Choose the latest lace gown styles in Nigeria and be stylish and feminine all year round. Cord lace styles will emphasize your best sides and lace will give your look that bit of a girly touch! Check it out! We have prepared the best lace gown designs for you.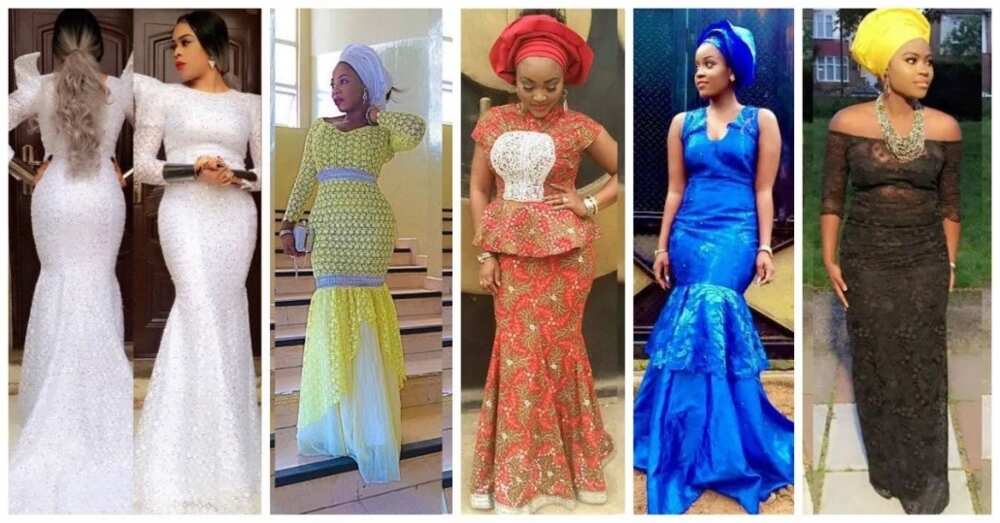 It is difficult to imagine a girl or a woman that won't look fabulous in a lace skirt and blouse or some latest lace gown. Depending on the color and lace material styles, Nigerian fashion lace dress will create a look of a feminine sophistication every lady will love.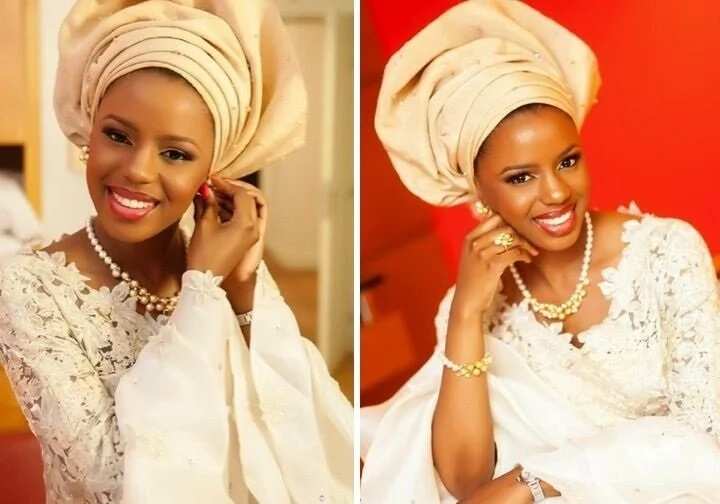 Before we discuss what to wear with a lace dress and define what jewelry or accessories are appropriate for such type of gowns, we should emphasize what occasions are most suitable for wearing lace blouse and wrapper styles or lace skirt and blouse.
An elegant lace dress will attract the attention of every one at any event, whether it is a wedding, birthday party, other festive celebrations or even a date. You can wear lace gowns every day, and for any reason depending on the style and accessories you choose.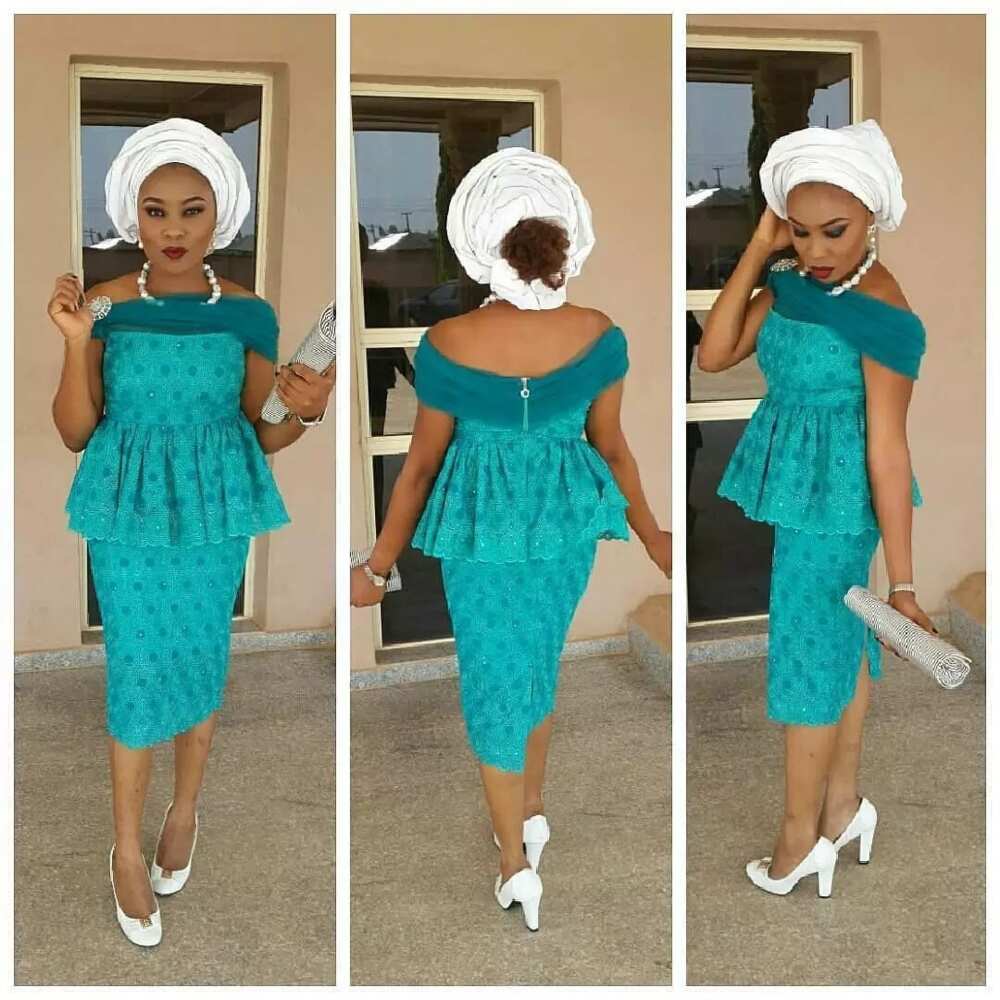 The lace dress is a decoration iin itself, so it is not necessary to wear a lot of jewelry or accessories.
Nigerian fashion lace styles: elegant/glamorous style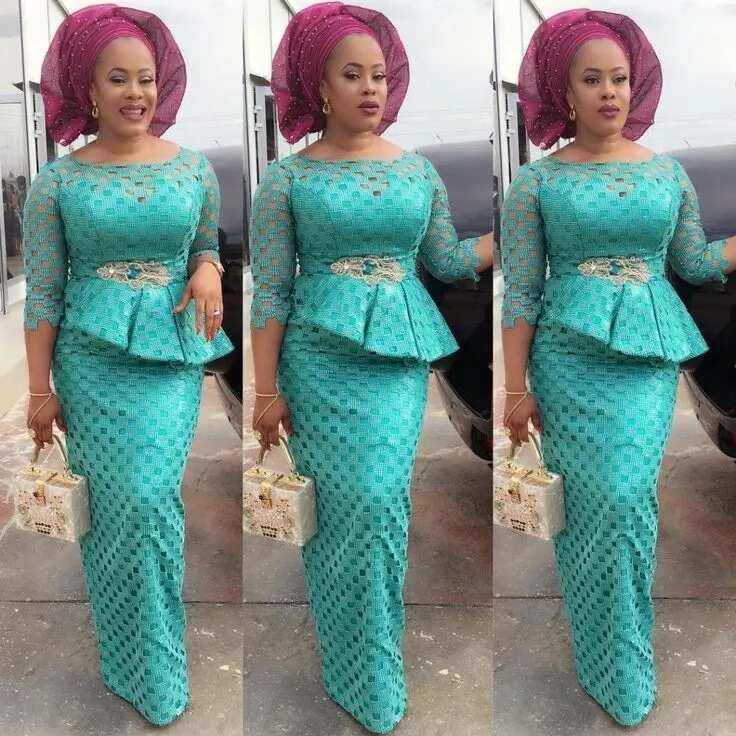 To achieve that elegant look with your clothes you need to consider, first of all, the perfect quality of fabric and flawless fit. In order to look stunning at a glamorous party, you can put on lace styles dress and some cape of any pastel shade.
Speaking of colours of lace gown styles in Nigeria, the perfect shades for lace dresses are black, white, beige, and gray. Bright colors as yellow, red or royal blue will also look gorgeous!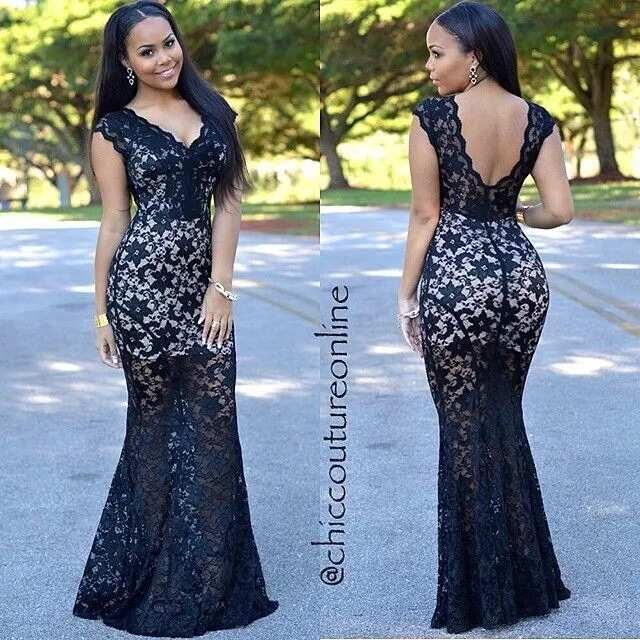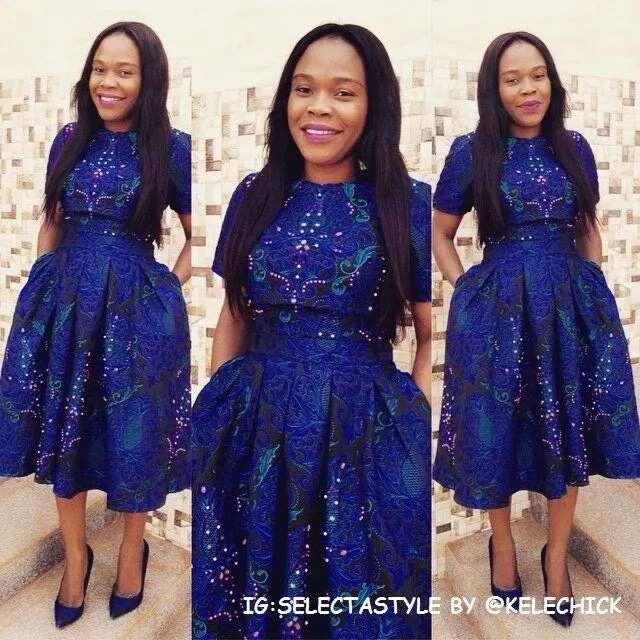 READ ALSO: Cape dresses 2017: Best designs
Latest lace dresses in Nigeria and casual style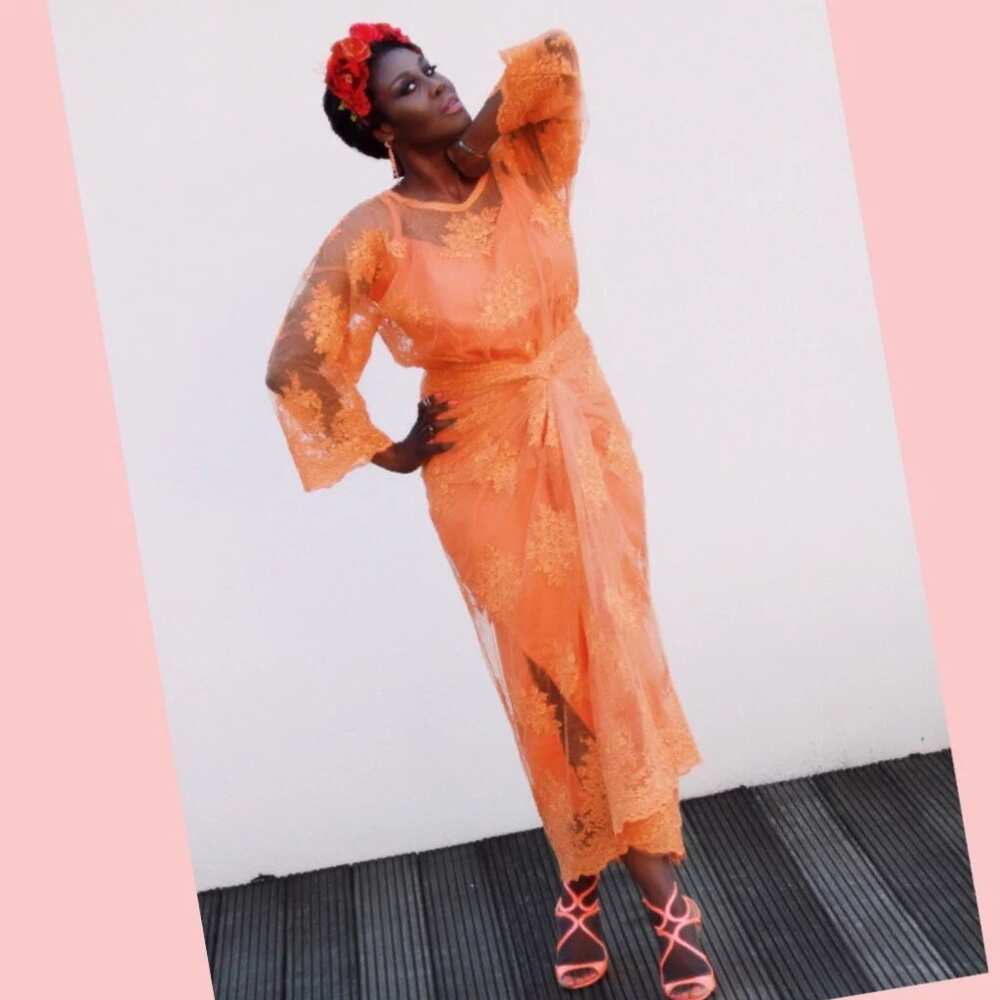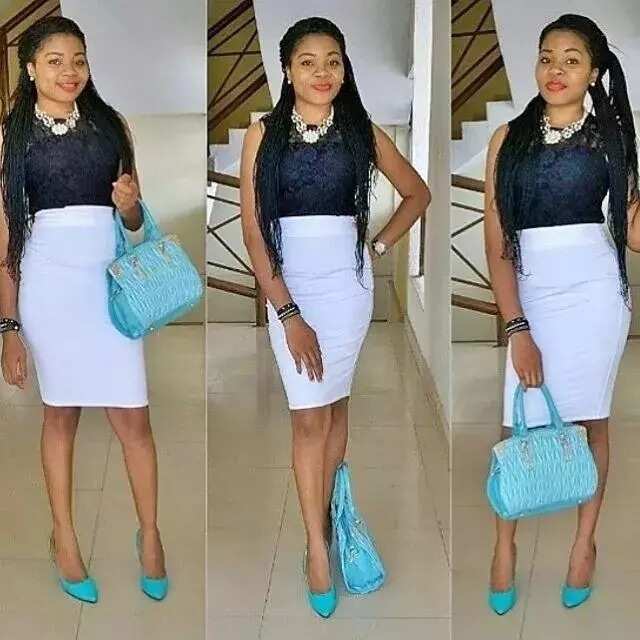 With the help of lace dresses, you can create easy and relaxed casual looks. Make sure you add the perfect jewelry and accessories like shoes and bags.
Lace material styles in Nigeria: BRIGHT colours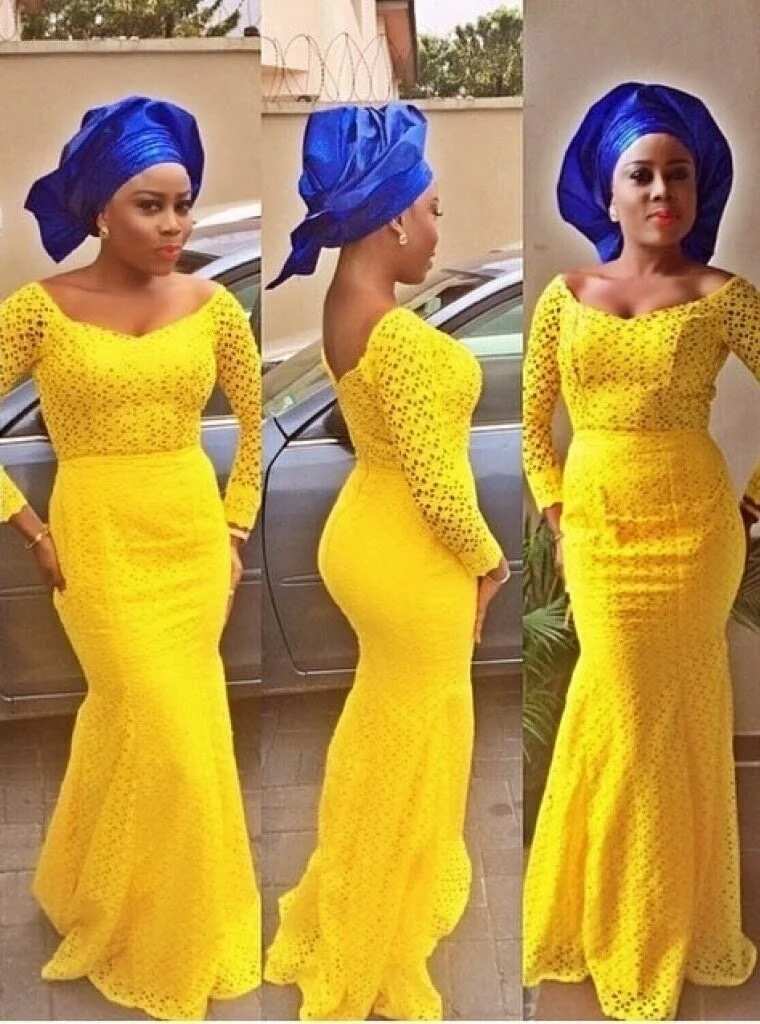 Of course, lace dresses come in bright and saturated colours. Take a look at these. Aren't they just perfect?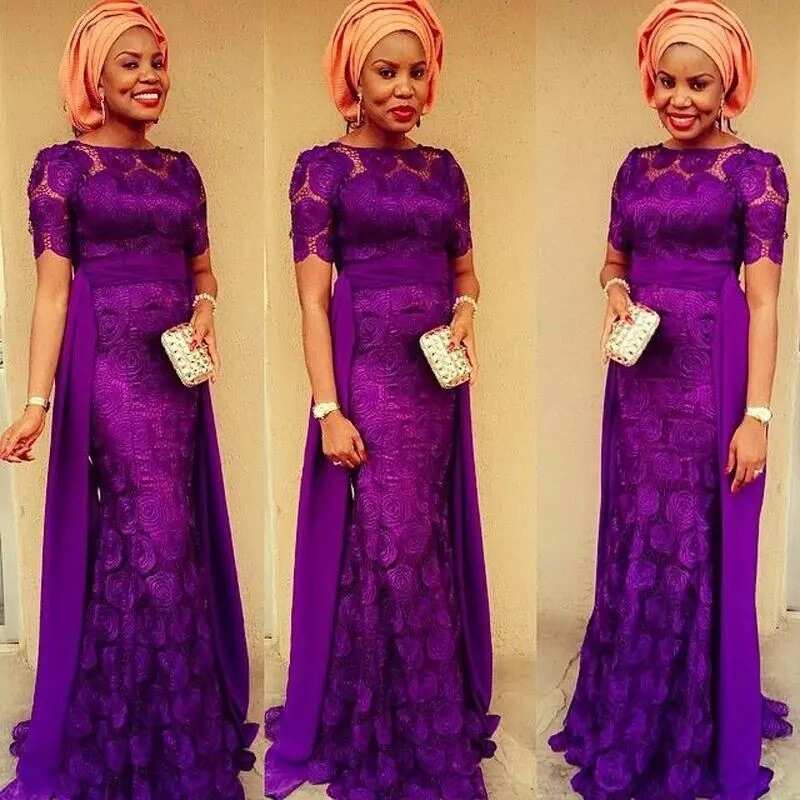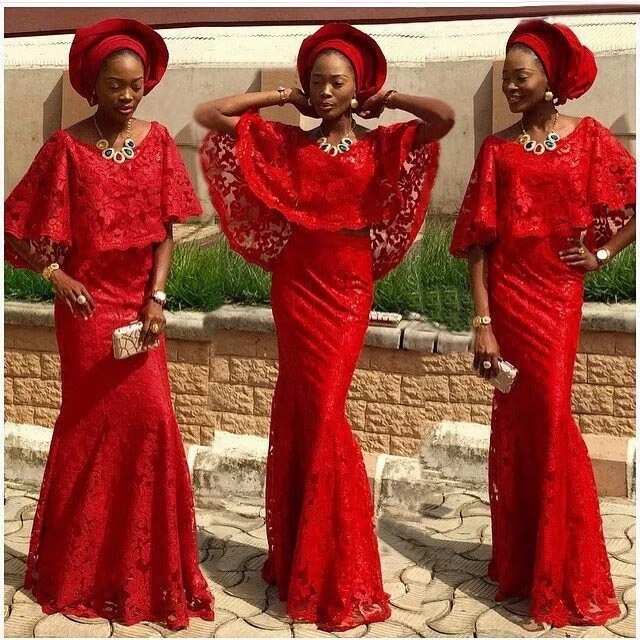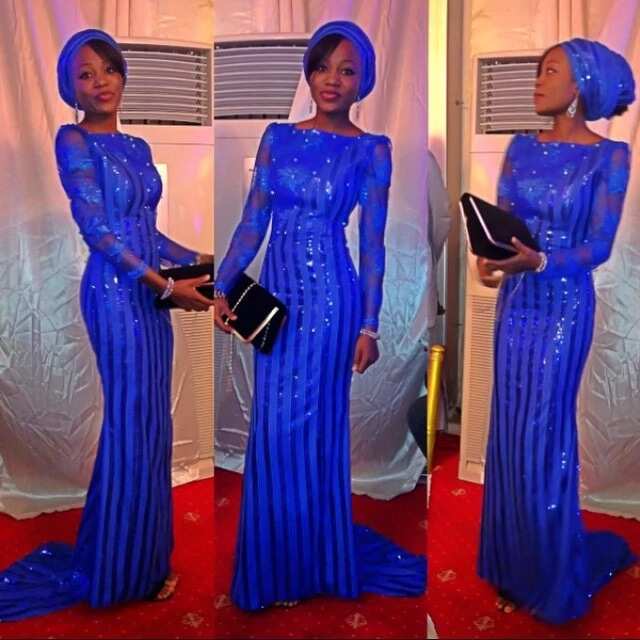 Length: maxi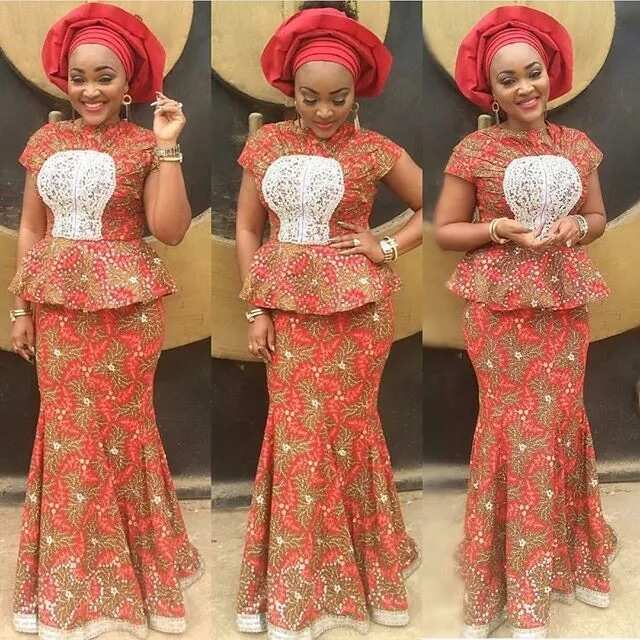 Evening lace maxi dresses will surely make you the Queen of any occasion. The traditional style is characterised by sleeveless dress with a deep neckline and flowy skirt. In fact, there can be a lot of options.
Lace can be perfectly combined with Ankara fabric. Just have a look!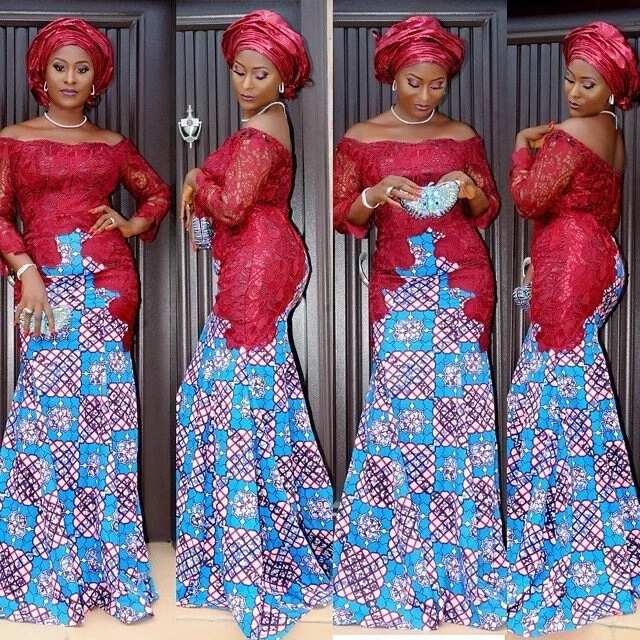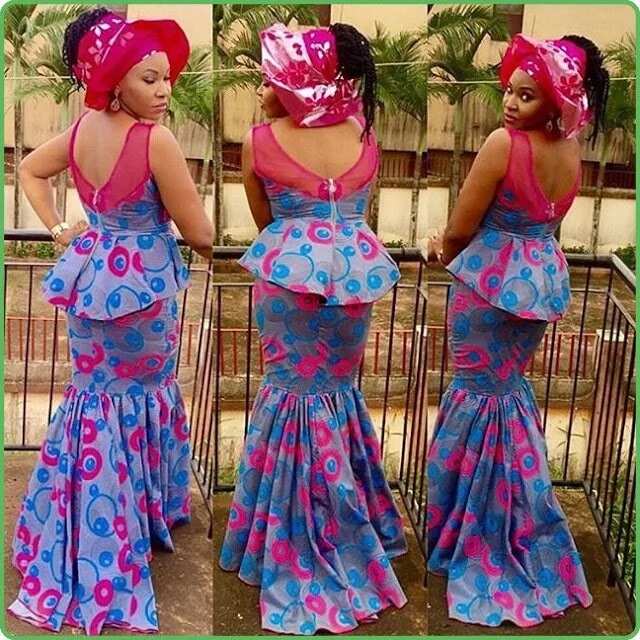 Length: midi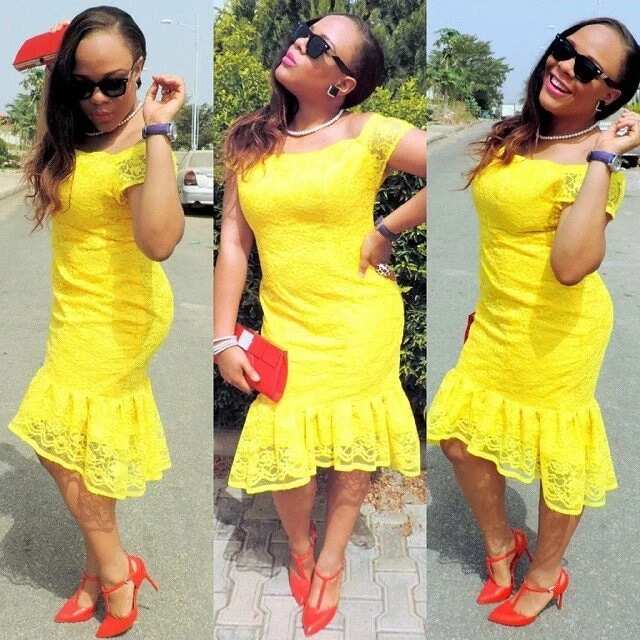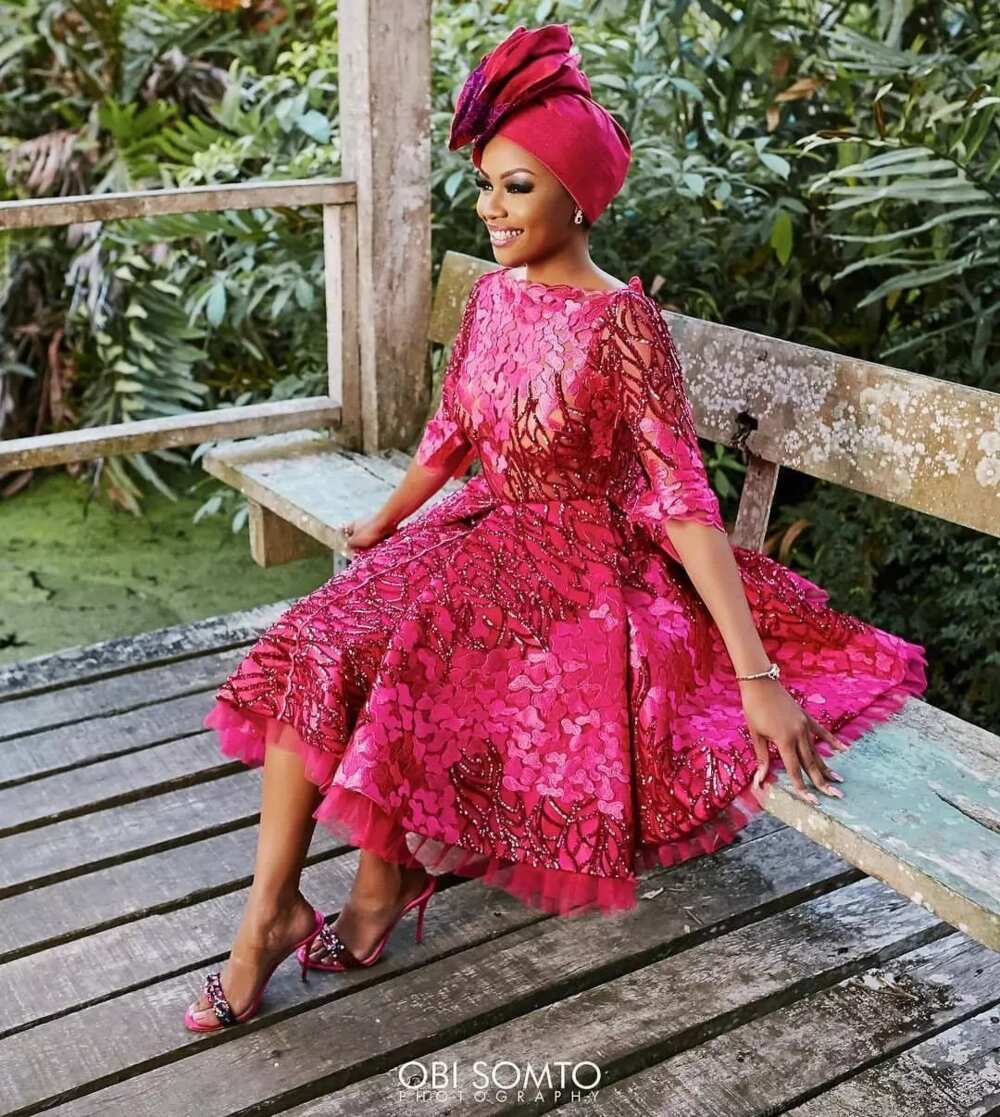 Midi lace dress with ¾ sleeve are perfect for an outing or attending a wedding. In hot weather, you can choose a sleeveless gown or one with straps. Ensure that the dress is not too short. Knee length lace gown is possible to wear at the office especially when combined with the classic fitted jacket.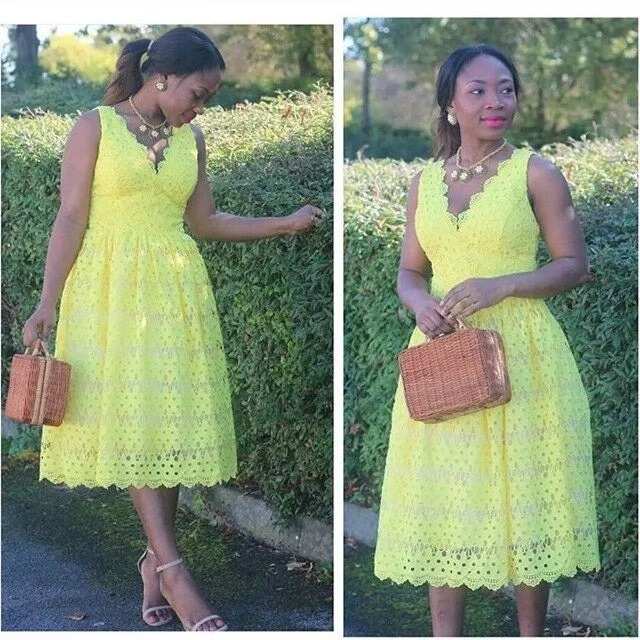 Lace blouse and wrapper styles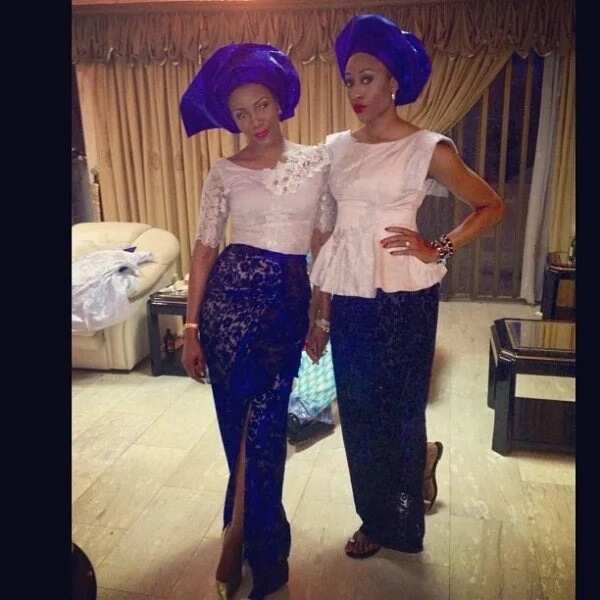 Such a combination looks really incredible, the wrapper will make every look sophisticated and gorgeous. Have a look: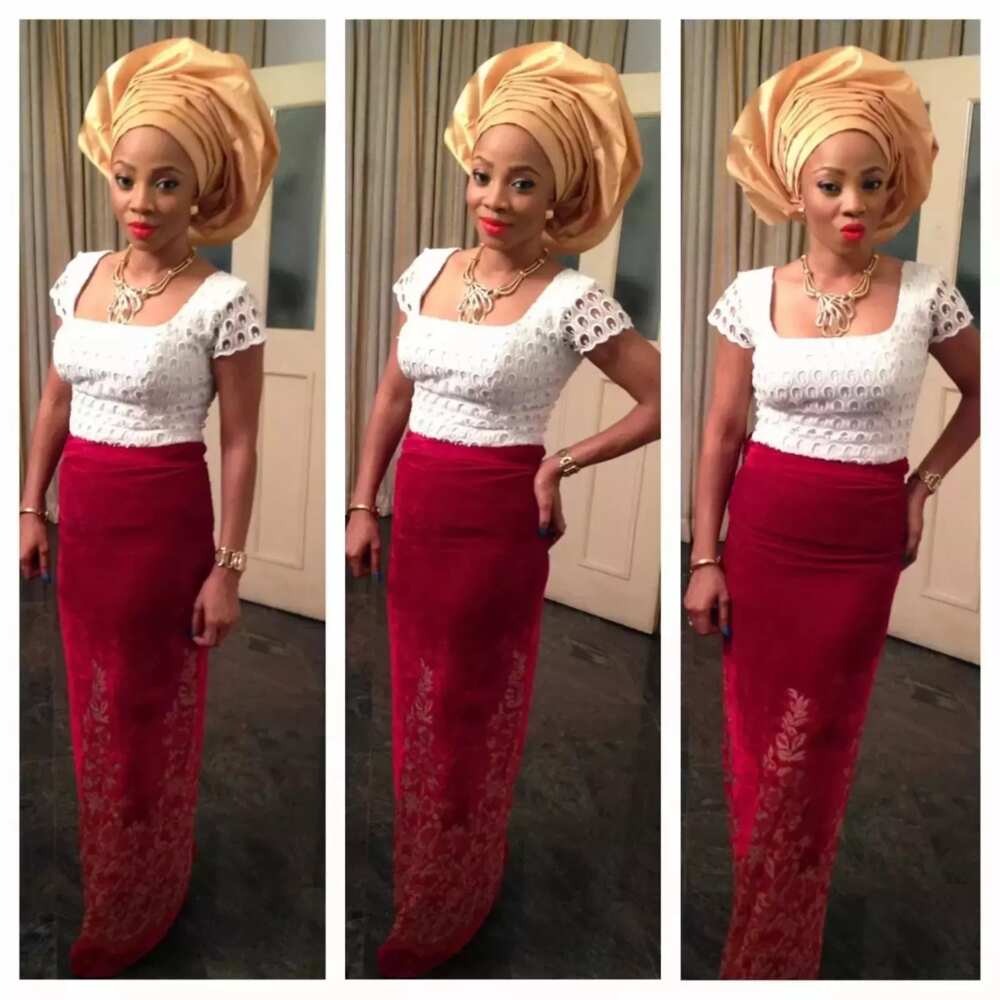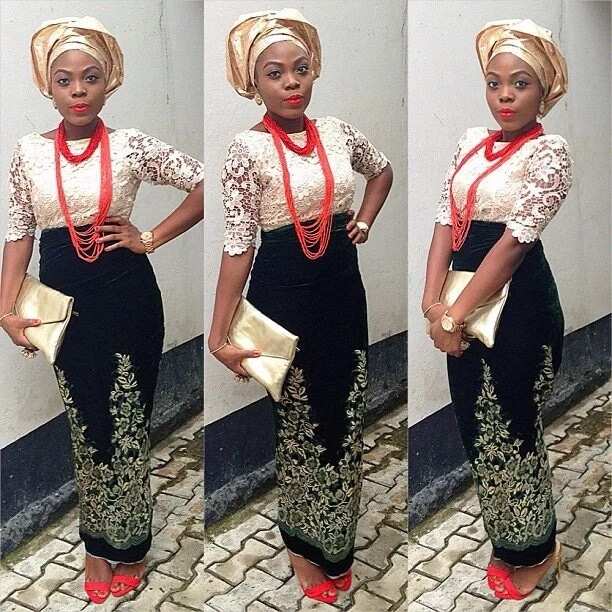 Cord lace styles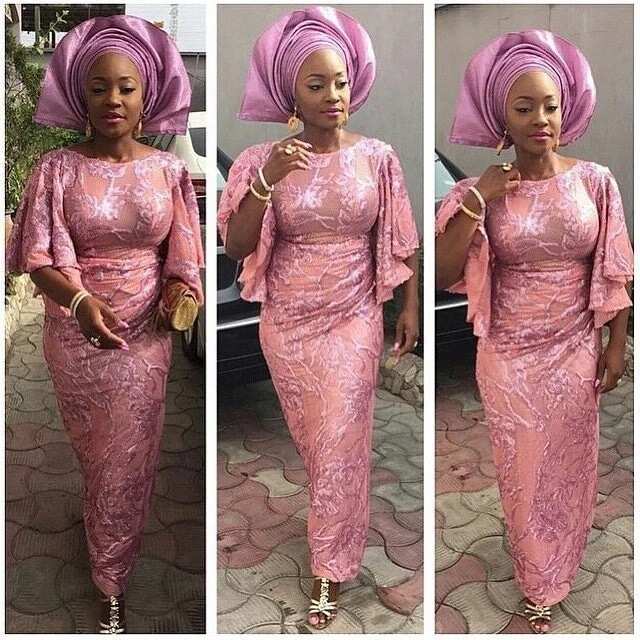 Just enjoy these beautiful designs.
These are the best combinations of lace styles for you. Lace outfits will absolutely catch the attention of your man. Create a delicate look and win all hearts!
READ ALSO: Cold shoulder dress: DIY
Source: Legit.ng