What do you know about E-money? How did he make his fortune? And was he always as rich as he is now? You can learn everything about E-money net worth due to the interview he has recently given to trusted sources.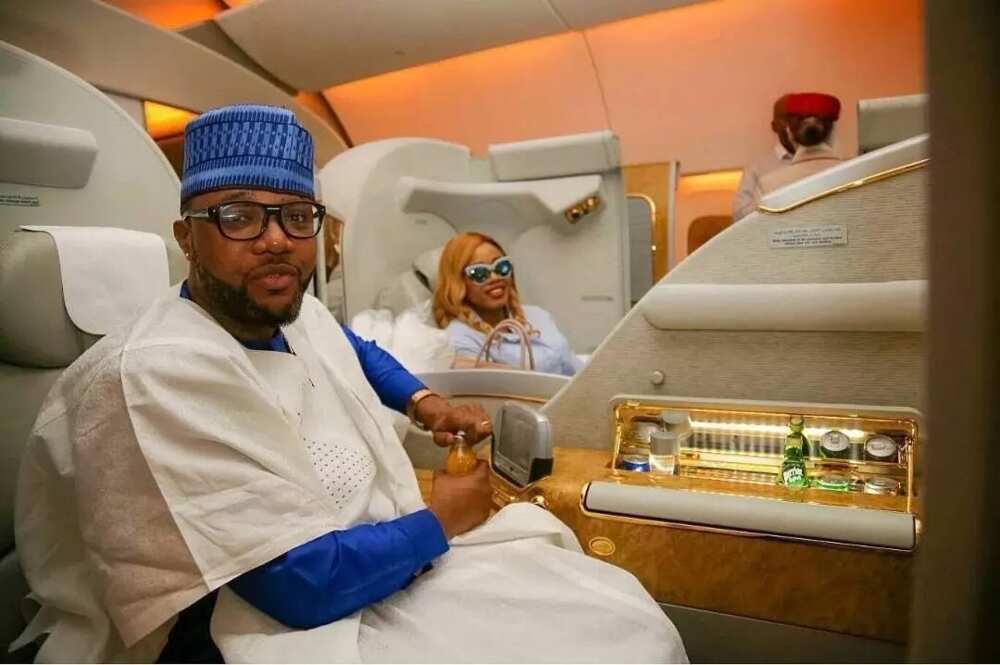 E-money is one of the most popular requests on the Internet. And no wonder: people want to know how he made such a fortune! He used to be an ordinary man who was trying to make his ends meet, but today we know him as one of the wealthiest tycoons in Nigeria. If you want to learn what his success secret is, then read on and get inspired with his amazing example.
But first, let's clarify who this man is for those of you who have no idea who stands behind E-money nickname.
Who is E-money?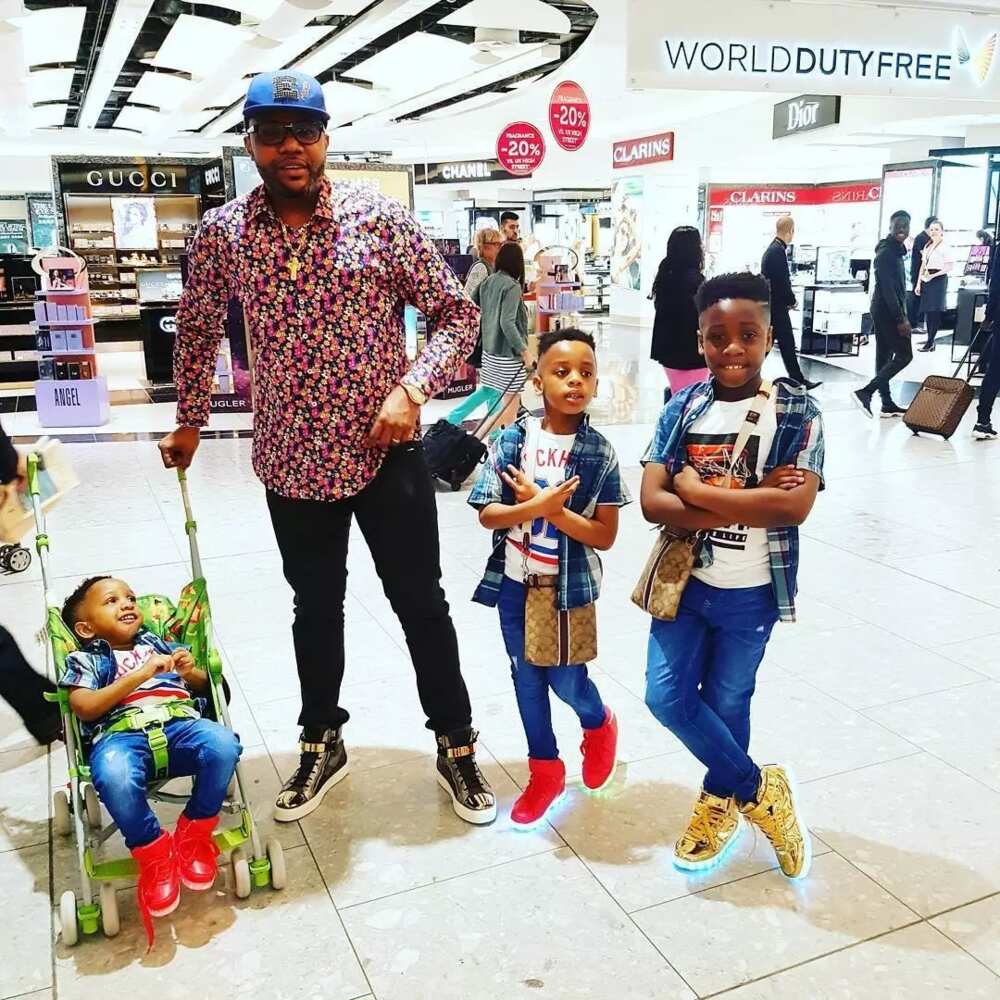 After we had gathered all the information from the net, we realised that there was so much data shared about E-money by people who admired him! But we will try our best to put it short.
E-money is a nickname of Emeka Okonkwo. He was born on February 18, 1981. He is only thirty-six which is pretty young for the success of that size. The nickname E-money came to him after he started throwing money and demonstrating what a luxurious life he had. Some other people even call him Arabic money for his extreme generosity.
He has nothing to do with Nollywood, though he is in show business. We know he owns Five Star music which we will talk about later. He is the younger brother of a Nigerian celebrity we know as Kingsley Okonkwo (or Kcee as some people call him), who is a Nigerian singer and a performer.
By the way, it is interesting that the latter has signed a contract to record his music at E-money's studio which is kind of interesting.
E-money claim to fame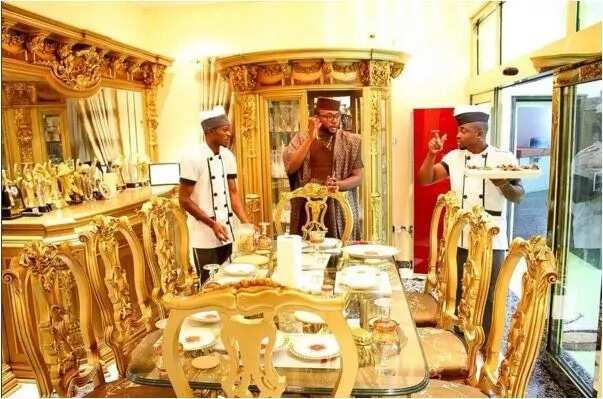 READ ALSO: See 5 Star Music Boss E-Money's Billion Naira Home
The rumours had it that years ago E-money had no money whatsoever. He had hard times trying to make a living. This has been particularly obvious after he got married and had no money to take his wife back home. He was desperate but still never lost faith that one day he would make it in show business where his older brother was already cracking his way.
His first big contract was only signed after he got married to a beautiful woman named Juliet who agreed to become his wife despite all the financial issue he had at the moment.
E-money and Juliet's love story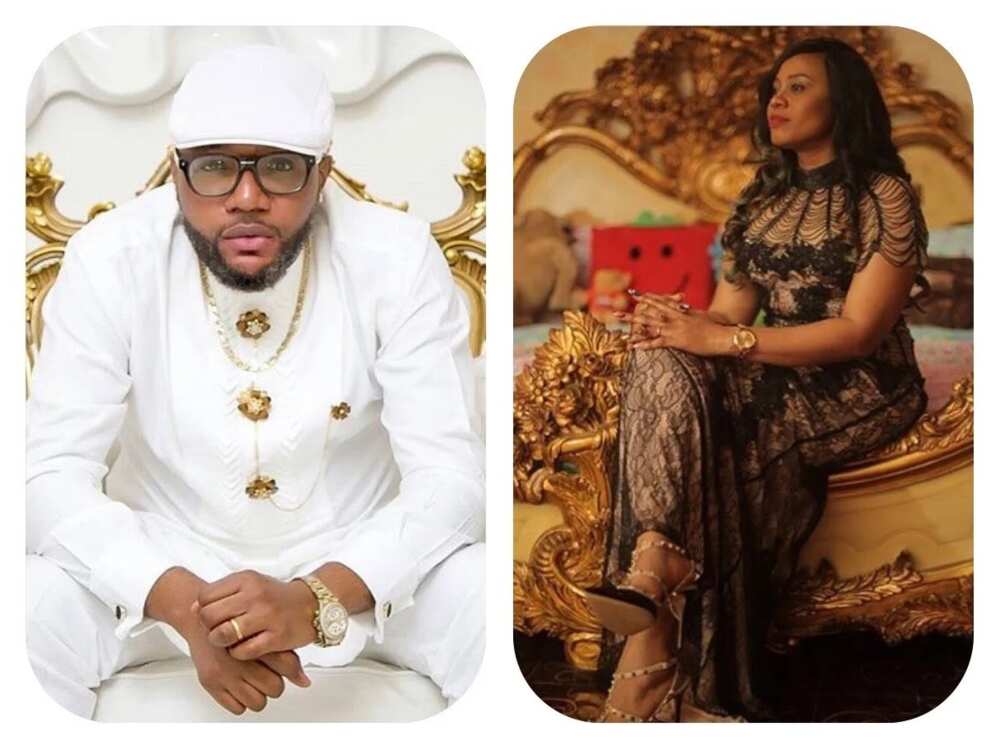 When you look at Juliet Okonkwo, you cannot but notice how happy she looks in all the pictures. She is a beautiful woman, a happy mother of three, and a devoted wife of Emeka Okonkwo. When she shared how she had met her husband she showed no sign of regret that when they got married, they had no money. It was not her biggest desire then. And it is not now.
E-money and his wife-to-be met when they were young and full of energy (which they still hae). They became friends first, and Juliet always found his crazy ideas and entrepreneurial spirit amusing and had faith in him becoming a successful perormer one day.
She met him during the toughest times (financially). E-money says: "When we met, I was a young man who was struggling to make ends meet and she was equally very young. She was in her sophomore year at the University. Because she was my first girlfriend and the first woman I ever loved, I remained faithful to her.
I was looking for a God-fearing lady who wasn't excessively concerned with material possessions and who I could plan a future with. Fortunately, I found those qualities in her.
Even though I lived in Ajegunle, with my brothers at that time, she visited me on several occasions. I remember that on one of those occasions, she fell into a gutter in a flooded street".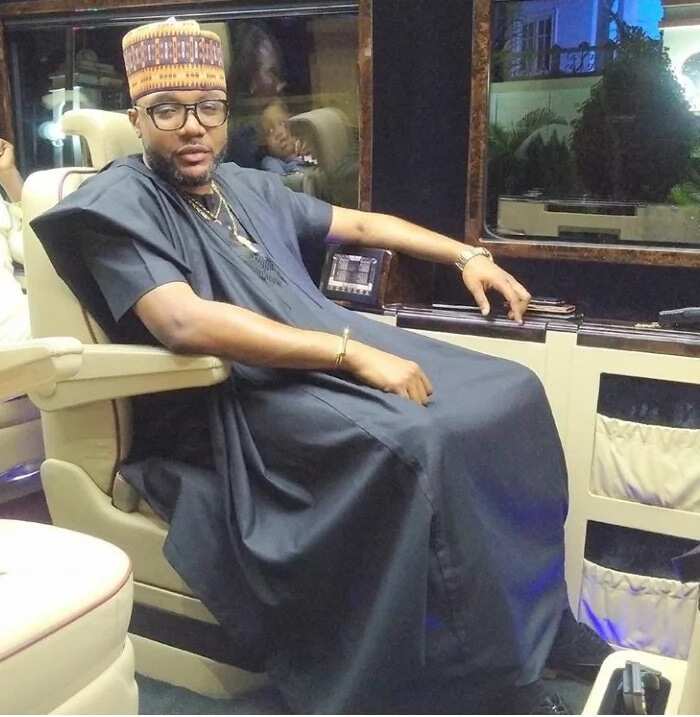 He also stated that she was his first girlfriend and apparently the last one. He fell in love with her so deeply that nothing could make him stop thinking about her. So, he proposed and she agreed despite the worried looks of her family and friends.
Juliet remembers that "When we started dating, my friends were surprised that I sidestepped all the rich guys in Lekki, where I was resident for a man who lived in Ajegunle, but I was not bothered. I looked forward to getting a good job upon my graduation from the University. He didn't even have enough money to take us back to Lagos after our traditional marriage. KCee was the one who lent me N20,000. I used it to pay our fare in Lagos."
It was on their way to Lagos when E-money received a call which changed his whole life. Here is what he remembers about that day:
"We were on our way to Lagos when I received a phone call informing me that I had been awarded a $2m contract and that is how our lives changed forever."
After that, he became known for his personal steadily growing business which he runs without problems these days. Today he is a blessed husband who cannot imagine a single day of his life without his Juliet. Besides, he is a father of three energetic boys.
Juliet lives in the United Kingdom now, while E-money has to run business in Nigeria. However, it is not a problem for the family, as he travels to see his family every other week. He seems to be quite proud right now and says that his cup is full of blessings.
E-money's net worth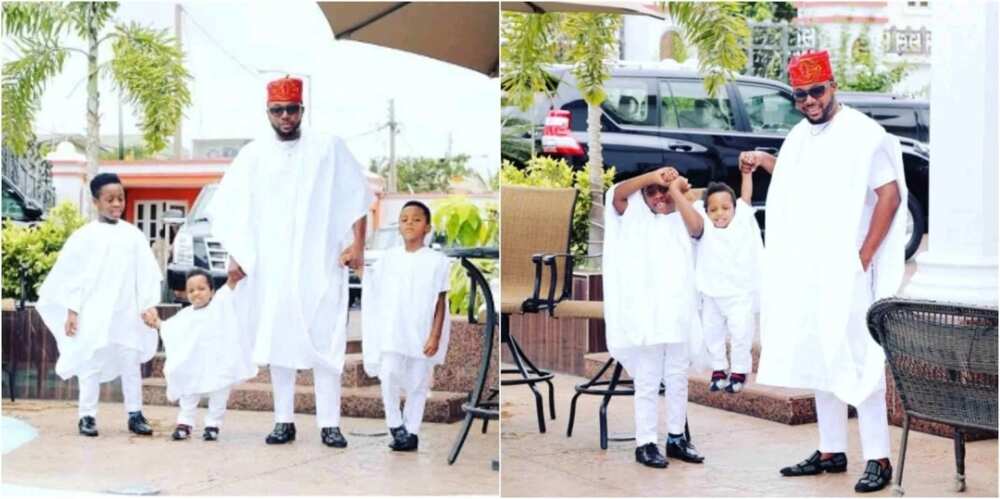 After we have discussed E-money's biography, let's see how much he owns. The estimated numbers show us that he has at least 1.5 billion Naira at his disposal, which makes him one of the key players of the Nigerian economy.
Even though he is mostly associated with Five Star music record label, that is not his only source of income. However, it is a huge deal to record artists' songs. Among them are KCee, Harry song, and Skibi. Besides, thanks to this business he has recently gotten a Mercedes-Benz Sprinter which could not but cost him at least a couple of million Naira.
He also gave luxury cars to his family and friends as gifts. And he is also known for having a money spraying machine. And we are not talking figuratively here. People noticed that at a few public events he got a special gun which could spray money. That was so impressive that the news went viral on the Internet.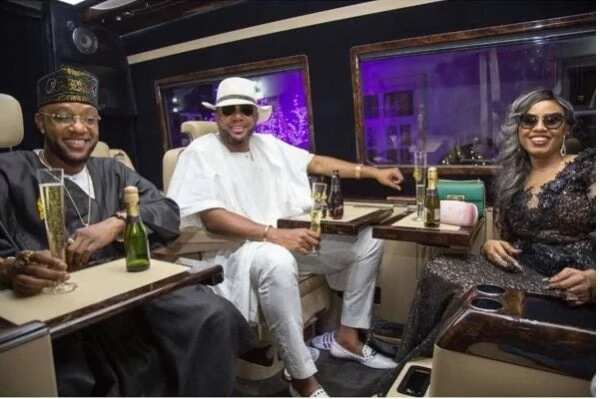 E-money also owns several amazing houses. In fact, he bragged about his possessions on the Internet so much that the Police warned him about attracting excessive attention to his possessions. However, he could not care less about it and still posts images of his cars, houses, and leisure time on Instagram.
You should also realise that record label is not his only source of income. E-money is also quite an important figure in oil and gas industry. Thanks to that entrepreneurial spirit he did not stop on entertainment, but was eager to enter different markets to make his presence stable and noticeable.
So, if you need some inspiration, then remember that E-money's age is only thirty-six and he was not born in a wealthy family. But thanks to the support of his loving wife and his desire to outdo himself in business, he is known as a Nigerian billionaire. Use his example and never lose hope.
READ ALSO: E-money house and cars
Source: Legit.ng