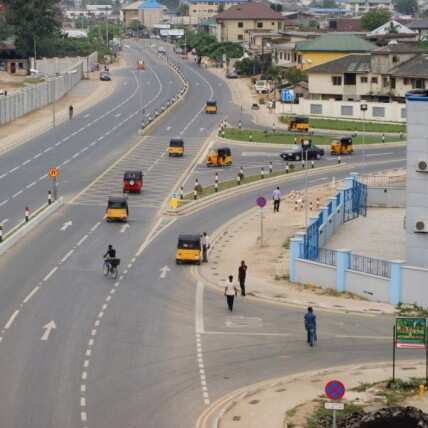 Umuahia
State: Abia State
Geopolitical Zone: South East
Population: 359,230
Climate: Tropical
Zip Code: 440102
Famous People From Umuahia: Jerry Uchechukwu Eze, Don Jazzy
Umuahia, Abia State, Nigeria
Umuahia is the capital of Abia State, located in the southeastern region of Nigeria. It is situated along the railway that connects Port Harcourt in the south to Enugu city in the north.
Government
The city is divided into two local government areas: Umuahia North and Umuahia South.
Postal Code
Umuahia's postal codes are 440102, 440103, 440104, 440106, 440221, 440236.
Industry
Umuahia is known for its railway and agricultural market centre, which draws traders and farmers from nearby towns to sell their goods, including yams, cassava, corn, taro, citrus fruits, palm oil and kernels.
The city's economy is supported by industries such as a brewery and palm oil processing plant. The National Root Crops Research Institute is also located near the city; in Umudike.
Famous People Born in Umuahia