Ghost Workers: Influential Southeast Governors Begin Verification of Civil Servants
Governor Alex Otti-led Abia State government has continued its reform to sanitise the civil service in the state
On Saturday, August 5, the Abia State government disclosed that it would commence a verification exercise for local government workers
The exercise has been slated for Monday, August 7, to checkmate issues of ghost workers and create a single database
Abia, Umuahia - The Alex Otti-led Abia State government has confirmed that it would commence a clampdown on ghost workers starting from the local government on Monday, August 7.
As contained in a statement issued by the State Head of Service, Joy Maduka, the exercise would enable Governor Otti's administration to bring all state, local government, parastatals, and state-owned tertiary institution workers, including pensioners, into one database.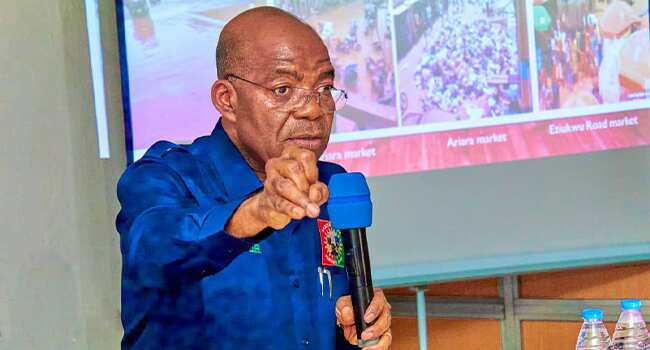 This will help forestall any irregularities in the administration of both human resources and payroll processes.
It was gathered that the verification exercise had started a week ago with online verification of state civil servants powered by Appmart Integrated Ltd.
The statement reads:
"The affected employees are staff of the Local Government Council in the 17 LGAs, staff of the Local Government Health Authority in the 17 LGAs, and staff of the Local Government Education Authority in the 17 LGAs.
"The employees are mandated to log in to the online verification portal www.abia.live and upload the following documents: (i) First School Leaving Certificate (ii) Letter of First Appointment/Notification of Appointment (iii) Confirmation of Apple (iv) Last Promotion (v) Evidence of Age [Birth Certificate/Age Declaration] (vi) All Academic Qualifications (vii) Evidence of change of name, where necessary.
"After which they are to print two (2) copies of the online particulars which are requested for the physical verification exercise on the scheduled dates."
"Away from Abysmal Performance of The PDP": Abia Residents Speak on Alex Otti's Performance After 6 Weeks
Meanwhile, after his inauguration, Abia State Governor Alex Otti has assured the people that it is time for Abia to rejoice.
Six weeks after he made that promise, residents and indigenes of the state have rated his performance.
The optics of the situation in Abia state is that the people trust the governor enough to deliver on his campaign promises.
Source: Legit.ng